Here are the Top 10 Newest Songs Hitting the Charts Now that you NEED on your Playlists! (I promise, they won't disappoint!)
1. Selfish- Future ft. Rihanna (Explicit)
I'm completely OBSESSED with this song. It's about two people being self-centered because they both want the same thing: each other! Rihanna is the perfect person to be featured in this song and literally sounds like an angel. This song is a total JAM and you need to listen to it right now!
2. It Ain't Me- Kygo ft. Selena Gomez
Everyone needs a good dose of Selena in their life, and this song is just it! How can anyone not love her and her vocals? This is a feel-good song about putting yourself first every once in a while! Kygo and Selena did not let us down with this one!
3. Congratulations- Post Malone ft. Quavo (Explicit)
I know that rap music tends to get a bad reputation because of the swearing and negative messages, but this song is the complete opposite to me. This song is about to working hard for your dreams and only coming to realize that you've achieved them when someone recognizes you for it! It motivates me to work hard for what I want and to not stop until I've reached my goals. Thank you for this one Post!
4. Green Light- Lorde
Our queen has returned and she did not disappoint with this track! Lorde's style is always unique and different, and it certainly hasn't changed! This is such a pump up, upbeat song! If anyone's wondering, I think I'll have this on repeat for the next 3 years.... anyone care to join?
5. Issues- Julia Michaels
This song is so different but so good. I think it really portrays how much control one person can really have over your life. Between the simplicity of the music and complexity of the meaning of the lyrics, this song is deep, relatable, and A-1!
6. Stay- Zedd ft. Alessia Cara
First off, anything related to Alessia Cara has "me" written all over it, but this song has taken obsession to an entirely different level. It makes me think of summer and puts me in the best mood possible. It is SUCH a jam! Zedd and Alessia got this one right!
7. Everyday- Ariana Grande ft. Future (Explicit)
Ariana is a goddess!! I don't think she's ever not on the charts! Future made it on this list twice, and I'm not ashamed to say that I can finally understand him in this track! These two artists mesh really well together and make you feel like a girl boss!
8. Solo Dance- Martin Jensen
This song is an anthem! To me, it's about being able to do your own thing, become independent, and dance on your own! Don't hold anything back! Be the person you always wanted to be and never let anyone tell you otherwise!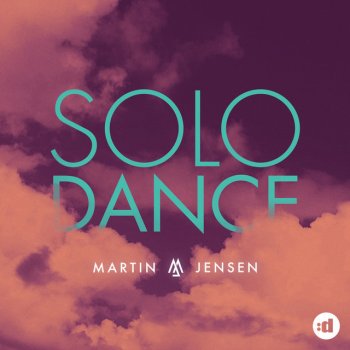 9. Moves- Big Sean (Explicit)
This song is EVERYTHING right now. Big Sean is taking over! If you haven't heard this song yet, you might be living under a rock. But seriously, this song is a complete jam and nothing feels better than nailing the first few verses of the rap. Never forget that anyone can have the moves, even you, and don't be afraid to show them off!
10. All Night- The Vamps
The first time I heard this song, I knew I'd be obsessed with it. I've loved The Vamps since 2014, but this song is SO GOOD! Even though some of my friends judge me for loving it (ouch), you can't deny how good it is! You seriously have to give it a listen; the beat drops gets me every time!
Hope you enjoy & happy listening!
If you're interested in writing for us, please apply here.