It is not uncommon to become restless during the quarantine. Many people are spending their free time watching movies and tv shows. Here are some of the best shows people should watch that will allow them to explore new worlds and issues.
1. Avatar the Last Airbender and The Legend of Korra.

In a world in war, join Avatar Aang and his new friends as he masters the art of bending water, earth, and fire to stop the fire nation from world domination. Then you can watch LOK, set years after ATLA, deal with the tension between benders and non-benders. As soon as you see episode one you will be so hooked on the lore and story that you would never stop watching. After hearing all hype about the series I decided to go ahead and try it out, and I loved it. The world of Avatar is full of East Asian, Buddhist, and Inuit influence, which given that it was first released in 2005 is pretty impressive.
Cast ATLA: Zach Tyler Eisen (Aang), Mae Whitman (Katara), Jack de Sena (Sokka), Dante Basco (Zuko), Jessie Flower (Toph Beifong), Grey DeLisle (Azula)
Cast LOK: Janet Varney (Korra), Seychelle Gabriel (Asami Sato), J.K Simmons (Tenzin), David Faustino (Mako), P.J Byrne (Bolin), Kiernan Shipka (Jinora).
Where to stream: Netflix
2. Sing On.

This is a singing competition like no other. Contestants sing songs karaoke-style to add money to the overall jackpot, then they vote for who they thought was the least in tune. Each episode has a different theme that has many hits to sing along with the contestants. If you finished the American version there is also a Spanish and German version you can watch with subtitles. I started with the Spanish version (the others weren't out yet) and I remember waiting for the next series to premiere so I can watch that.
Cast: Tituss Burgess (Host US)
Where to stream: All versions on Netflix
3. The Circle

At the start of the year, The Circle US dropped and it's safe to say it got pretty popular. If you've already seen it, it is worth it to watch again now that we have somewhat been through what the contestants have (the isolation part, not the worry about Covid part). However, If you don't want to rewatch, then there are Brazilian, French, and UK versions to get through while waiting for season two of the US version. I was hooked on the show since it premiered.
Cast: Michelle Buteau (Host US)
Where to stream: US, Brazilian, and French versions are on Netflix, UK version is on Youtube
4. Brooklyn 99

This hilarious comedy is so funny you will be laughing for weeks. While it's a comedy, the show also deals with subjects such as racism, homophobia, and sexual assault in the workplace, and they are amazing at mixing it with comedy. My parents introduced me to the show during season 4, and we have been watching together ever since. I still can't get the "I Want it that Way" cold open out of my head.
Cast: Andy Samberg (Jake Peralta), Stephanie Beatriz (Rosa Diaz). Melissa Fumero (Amy Santiago), Andre Braugher (Captain Raymond Holt).
Where to stream: Hulu in the US, Netflix everywhere else
5. Julie and the Phantoms

Directed by the legendary Kenny Ortega, Julie and the Phantoms is about Julie rediscovering her love of music after her mom died, with the help of some ghosts. This show has both moments that make you smile, and moments that make you cry (looking at you Unsaid Emily). I fell in love with this series both due to the music and the fact that it was different than the type of shows I normally go through.
Cast: Madison Reyes (Julie), Charlie Gillespie (Luke), Owen Joyner (Alex), Jeremy Shada (Reggie)
Where to stream: Netflix
6. Forensic Files

If you are up for it, this classic true crime tv series shows how forensics were used to solve some of the most difficult crimes. This show will get you hooked, I know I am. I haven't gone a day without watching it since I started watching.
Cast: Peter Thomas (Narrator)
Where to stream: Netflix
7. Nailed It!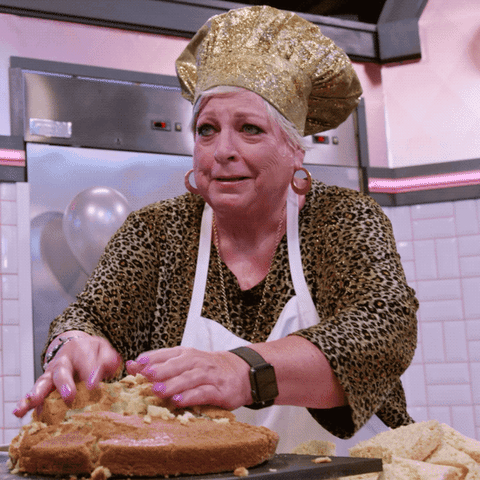 The show that looked at Pinterest fails and was like "Let's make a show out of this!" I remember laughing my ass off when season 1 premiered and every single season I watched after that was full of the same laughter as the original. There are also plenty of international versions to watch when you finish.
Cast: Nicole Byer (Host US). Jaques Torres (Head Judge US)
Where to watch: Netflix
8. The Masked Singer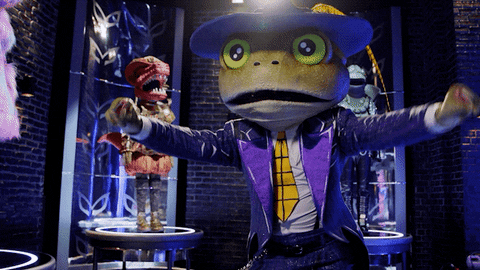 This show was wearing masks before everyone else was. A series which at first seemed a little out there, it is now a phenomenal hit. I mean how many times have you logged into Twitter and saw it trending? I have been watching since season one and I have loved every minute of it. My mom and I are constantly guessing who is under the mask. The best part, however, is listening to Ken Jeong's (mostly) ridiculous guesses and the explanation for all of them.
Cast: Nick Cannon (Host). Robin Thicke (Panelist), Jenny McCarthy (Panelist), Ken Jeong (Panelist), Nicole Scherzinger (Panelist).
Where to watch: Hulu with new episodes added when they come out.
9. Emily in Paris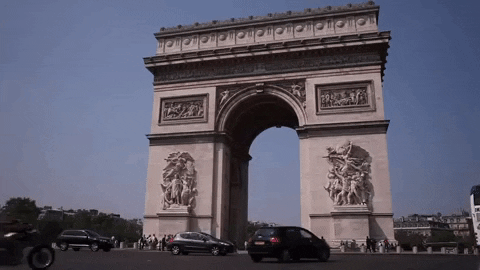 A show that shows my dream of living in Paris. Join Emily at her new job in Paris, as she tries to gain the respect of her colleagues and learning the language. I personally haven't seen it yet but from what I heard it is a great show to binge-watch. Though I have also heard it is not that accurate in terms of French life and employment.
Cast: Lilly Collins (Emily), Ashley Park (Mindy), Lucas Bravo (Gabriel).
Where to Watch: Netflix
10. Queer Eye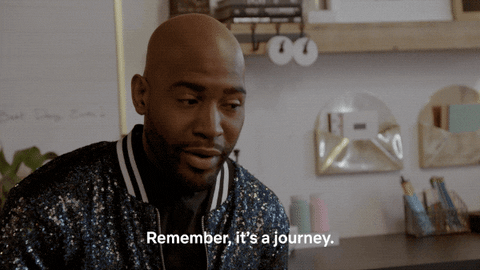 The world needs a reminder about kindness and Queer Eye is the perfect show for that. I have personally binge-watched all seasons as soon as they come out and I have loved all of them. You can feel the guys' kindness through the screen. If you have already seen it, it is worth a rewatch.
The Fab Five: Bobby Berk, Karamo Brown, Antoni Porowski, Jonathan Van Ness, Tan France.
Where to watch: Netflix
11. What we do in the Shadows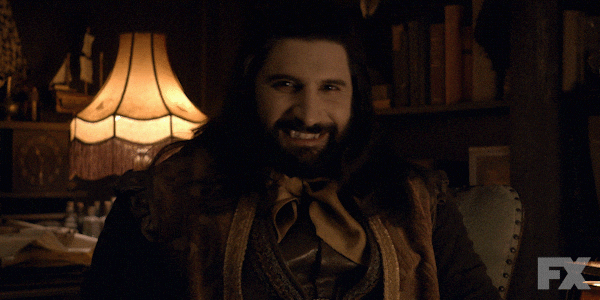 This hilarious mockumentry about old-world vampires in New York will have you wanting more. Whether they are trying to take over Staten Island or dealing with a cursed hat you will be down on your knees laughing. I got into it because I needed something to watch during the quarantine and found myself tuning in every week to see what nightly adventures they are going to go on.
Cast: Natasia Demetriou (Nadja), Kayvan Novak (Nandor), Mark Proksch (Colin Robinson), Harvey Guillen (Guillermo)
Where to watch: Hulu
Any other shows that you would recommend? Comment below!