With the release of ETERNALS (Jan 12), and many series last year including WandaVision, Hawkeye, What If?, LOKI, and of course, so much more, the Marvel Cinematic Universe has expanded beyond the imaginative into amazing twists and turns that can only be described as nothing short of spectacular.
Many of us will always miss the original Avengers and the almost simplicity of those problems, and keep a place in our hearts for them, but now as the world of superhuman and different universes come into play, things will never be the same.
As many of us are aware the pandemic caused a lot of drawbacks in many of our lives, one of those included the setback on many dates for the marvel return and introduction of many new heroes, villains, and stories, but now as society seems to be trying to find some normalcy amidst crazy, Marvel has set some dates in stone and left many questions for the set new releases for the year!
So, as they say in the theaters, let's let the lights go down, grab a seat, munch on some popcorn, and get ready for the tears of joy, goosebumps, and the roller coaster of emotions! Here's something that awaits the rest of this 2022 year.
1. Moon Knight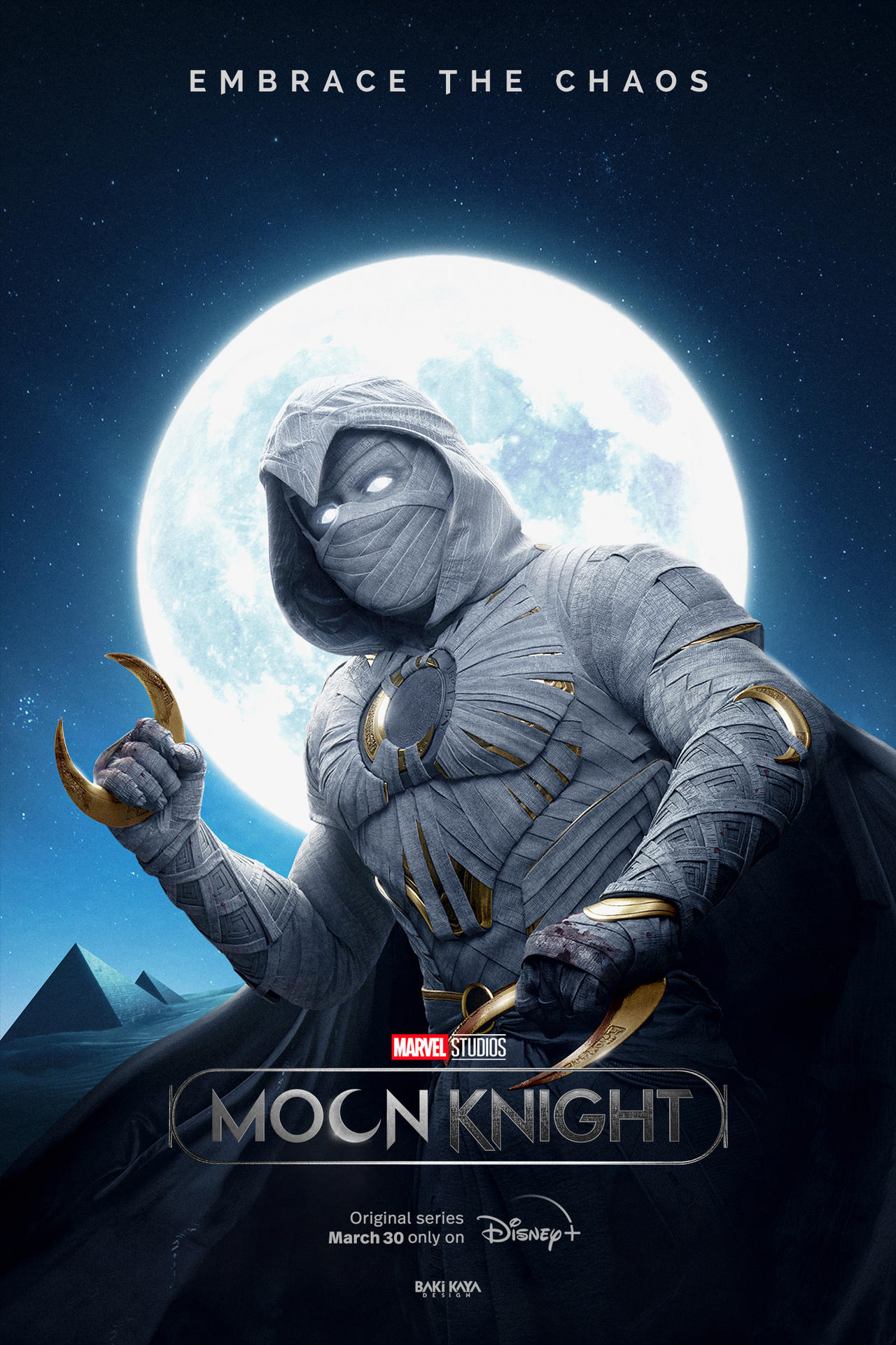 Setting to be released on March 30th 2022 (put it on your phones you guys!), Moon Knight the series is set to be released on Disney Plus that day. Starring Oscar Issac who is the Moon Knight, the story tells of Marc Spector who was left for dead on an Egyptian Desert and this leads to him becoming the Moon Knight, a costumed hero who holds the weight of fairness and justice on his shoulders, at least in the comics. The trailer leaves much to see and many questions, but that's all for the series again coming out THIS MONTH to answer!
If you have seen the trailer here's the link below:
MOON KNIGHT Super Bowl Trailer (2022)
2. Doctor Strange in The Multiverse of Madness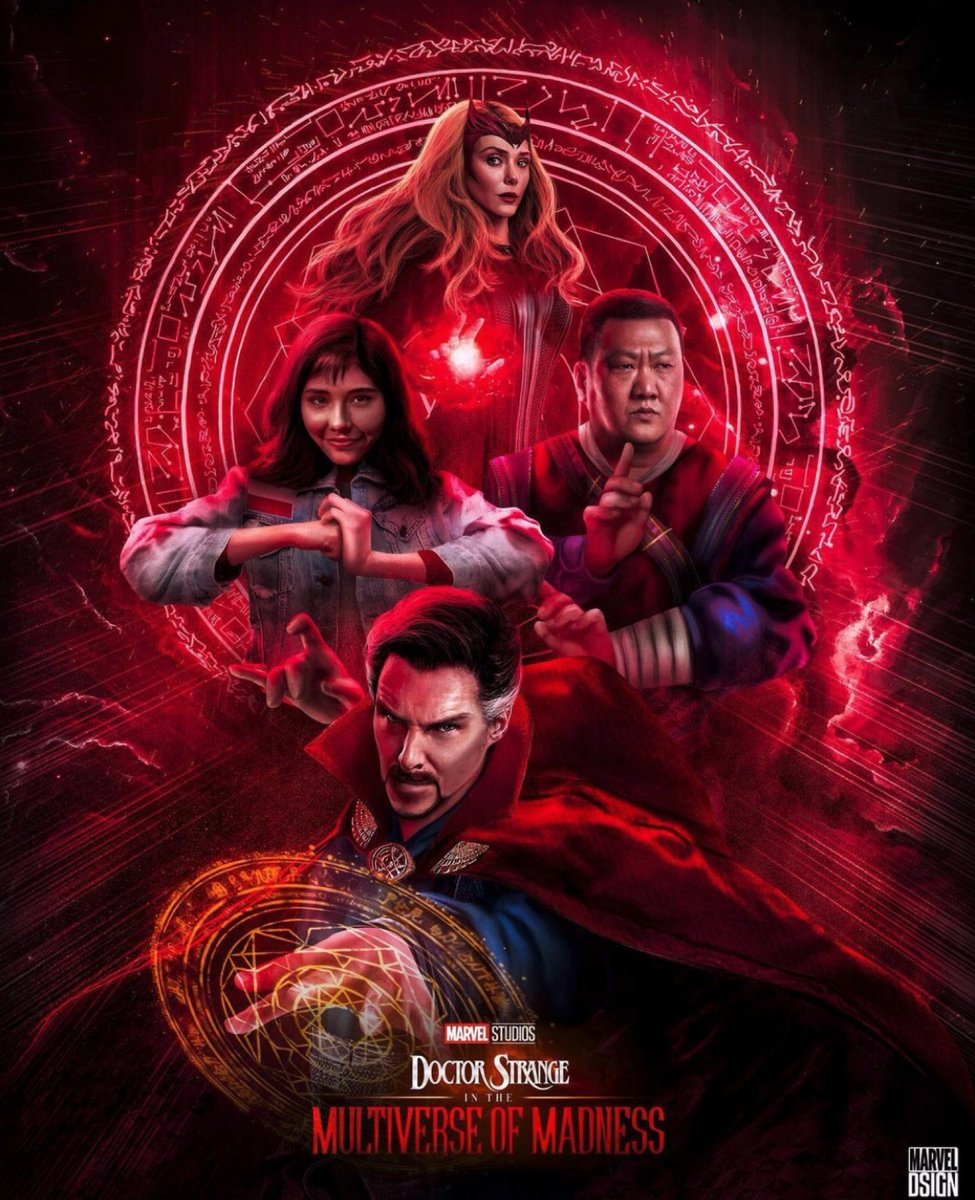 As one of the most anticipated movies of this entire decade as well as Phase 4 of the MCU, Doctor Strange in the Multiverse of Madness is coming to your theaters soon!
If you haven't already seen the Spider-Man: No Way Home Movie post-credits scene, or the SuperBowl 2022 Advertisement, it's time you get introduced to the long waited Doctor Strange 2 Movie. If you have not seen the trailer, go see it now! Here's a link below:
Marvel Studios' Doctor Strange in the Multiverse of Madness | Official Trailer
My fellow readers, there is no way you will fully understand the deepness of that trailer if you have not seen the following shows: WandaVision, WhatIf, or even the movie Spider-Man: No Way Home. Also, no spoilers intended I would definitely look into the X-Men, Fantastic 4, or Deadpool movies… something tells me they'll be really important here. After almost six years of waiting, mark your calendars for May 6 because Doctor Strange in the Multiverse of Madness is coming for you at all your local theaters.
3. Ms. Marvel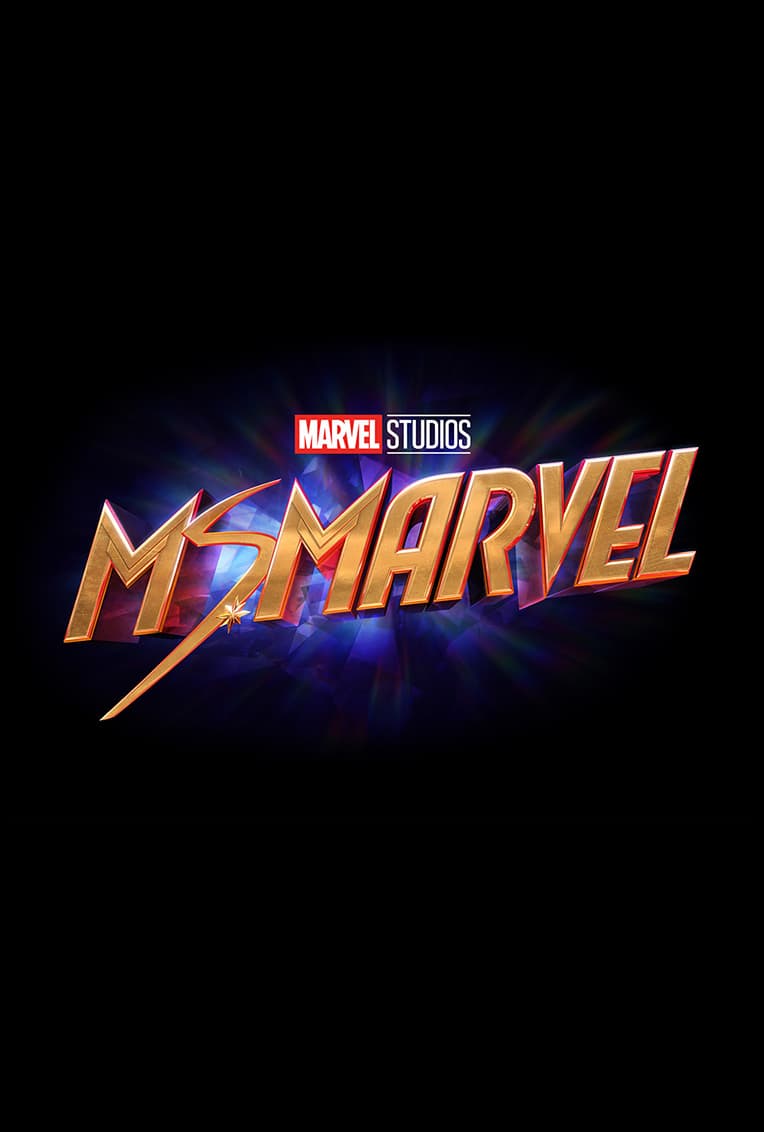 Although not many details about the series has been release, Ms.Marvel is set to be released this summer! According to Disney+ the show is about a young 16-year-old Pakistani-American girl who happens to look up to Captain Marvel, but as she struggles to fit in with school and home, she suddenly gets superpowers. This should be fun!
Down below is a link to a tidbit on the main star of the show: Iman Vellani as Ms.Marvel and the background of the movie:
4. Thor: Love and Thunder
As one of the remaining original Avengers, Thor (Chris Hemsworth), was set on a journey of self-discovery at the end of the movie Avengers: Endgame back in 2019. Now, set to release in theaters on July 8, 2022, Thor is back and with new twists probably in play. As the Guardians of the Galaxy and Jane are set to be back, we are in for a whole load of laughs, tears, and of course the whole roller coaster of emotions that comes with this!
Also, if you haven't seen the series called LOKI, highly recommend watching that before this, as it features LOKI, hopefully in the future the MCU will bring the two brothers back again.
In the meantime here's the link to a teaser trailer:
Thor 4: Love and Thunder | Teaser Trailer
5. She-Hulk

Although officially no release date yet, She-Hulk is set to release in 2022 as a series on Disney+. Staring Tatiana Maslany as She-Hulk or Jennifer Walters, She-Hulk will focus on her character as a lawyer who, in a post-Original avengers world, has a specialization in some. . . well, superhuman cases.
The cast is set to have Mark Ruffalo as the Hulk there and Tim Roth as Hulk's abomination after a decade of the original Hulk's release. Once again Marvel reeling in the characters of the past to the ones in the present!
6. Black Panther: Wakanda Forever
After the death of Chadwick Boseman in 2020, may his soul rest in peace, The Black Panther continuation was put on hold, leaving many of the worlds to wonder if it was even possible to replace Boseman's character as Black Panther? Although definitely not replaceable and forever in the hearts of many viewers, Disney and Marvel have put odds and ends together to create Black Panther: Wakanda Forever set to release in theaters on November 11th this year.
Rumor has it that the comeback of the well-known villain Killmonger (Michael B. Jordan) will be in this movie as well as a new villain known as Prince Namor for the movie's sequel. Although there are questions that have yet to be answered, you can rest assured that all will be answered in theaters, on November 11th!
Side-Note: Also highly recommend watching What If?. Boseman's last recorded audio before his death was played in here, which I can tell you, brought tears to my eyes and was beautiful.
7. Guardians of the Galaxy Holiday Special
As we all know from the Avengers: Endgame Movie, things were not the same for our fellow Guardians of the Galaxy, as the loss of one of their members, Gamora (Zoe Saldana), who was brought back to life, with one snap, without the memories of the previous Gamora changed things forever. As Thor is also set on an adventure with these Guardians (possibly), the change in these characters will make things quite different from the original 2 movies Marvel produced back in 2014 and 2017.
Of course, what's even greater, is it's a miniseries, set to release around the Holidays this year in December on Disney+, before the release of Guardians of the Galaxy 3 in 2023.
So though the Holiday's are a bit far, here's something to look for at the end of the year.
8. I Am Groot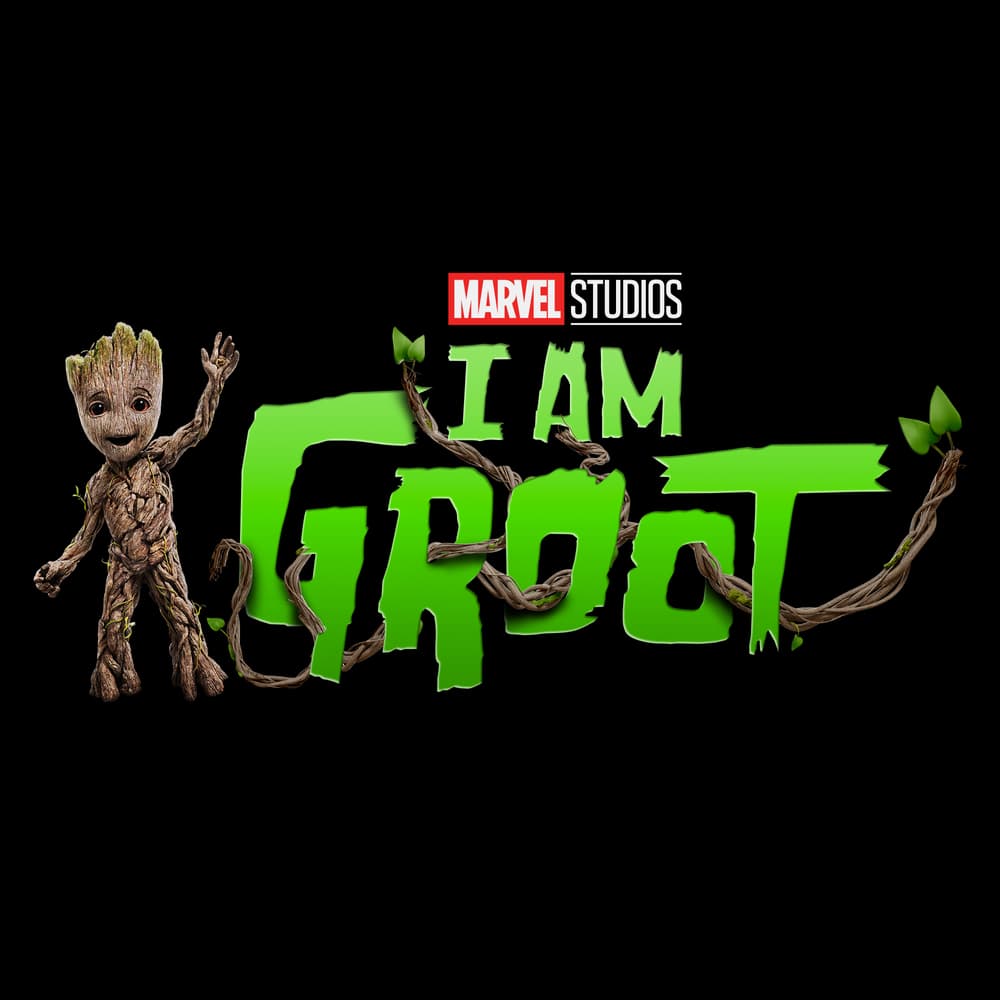 With the Guardians of the Galaxy already in tow it's awesome that Disney is coming up with a series on everyone's top favorite, cute MCU Characters: Groot. Groot (Vin Diesel), is one of the funniest characters who ironically enough only ever has one thing to say: I Am Groot. The show will feature original shorts on the baby tree's time, before his angsty teenager phase. Who knows what surprises Disney will throw us in for though?
9. Secret Invasion
Anyone who's been decades-long fans knows who Nick Fury (Samuel L. Jackson) is. With his showcasing phrase (motherfu-), sarcasm, and funny attitude, audiences are already aware of Nick Fury's life post-avengers and before avengers (like how he got the scar on his eye, it wasn't a cat, shh). Now a series will be releasing to Disney+ sometime this year featuring Nick Fury's character and a character known as the Skrull Talos who both first met in the movie Captain Marvel. The series, according to Disney+ will feature these two characters and explore a faction of these Skrulls that have shape-shifted and "infiltrated" Earth for many years.
10. Armor Wars
In a world without Tony Stark, but with people who are always aware of how big of an impact the man behind the suit of armor was, James Rhodes (Don Cheadle) also known as War Machine, must now face the question he had been asking Tony Stark (his best friend) for years: what happens when the technology Stark created falls into wrong hands? We saw those consequences in Spider-Man: Far From Home, and now this series will explore War Machine's character without Tony Stark. Set to release in 2022 on Disney+ as a series, here's another series that'll bring you back to the Iron Man Genre.