For those of you who haven't watched the previous Marvel films, you should definitely get right to it! What better time to immerse yourself in such a fantastically built universe? However, with your current level of Marvel expertise, you may be about to brave some treacherous waters ahead. So be ye warned: here be spoilers. The Marvel Cinematic Universe (aka the MCU) is currently the largest movie franchise of all-time, and it's showing no sign of slowing down. With Phase 3 finally having reached its conclusion with last year's Avengers: Endgame and Spider-Man: Far from Home, the powerhouse that is Marvel has already released its slate for Phase 4.
In fact, it seems to be speeding up. An amazing 10 projects were lined up last year for between 2020 and 2021, starting with one which Marvel fans have been wanting to see on the big screen for a long time. Black Widow is getting a solo movie (long overdue, in my opinion!), entering cinemas with a bang on November 6 (USA) / October 28 (for us lucky Britons) - and here's what you need to know!
Plot details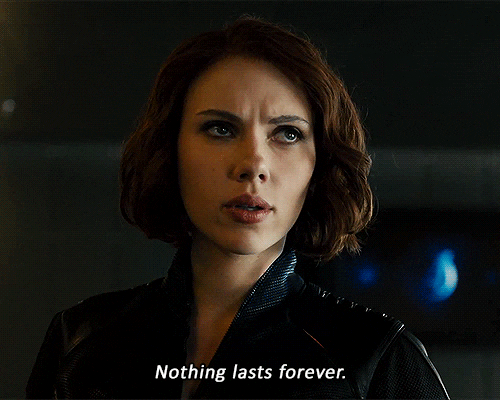 With Black Widow valiantly sacrificing herself on Vormir for the Soul Stone in the climactic Avengers: Endgame - a scene that brought tears to the eyes of many a friend - there was little doubt that this movie would be a prequel. However, instead of being about Natasha's life before SHIELD as many fans thought, it will be set sometime between Captain America: Civil War and Avengers: Infinity War.
Scarlett Johansson herself said that "where we find Natasha in her life at this point is very specific. She really is in a dark place where she's got no one to call and nowhere to go. She's really grappling with her own self."
Bearing in mind that at the end of Civil War Natasha is on the run for letting Cap and Bucky go free, this fits in perfectly with the MCU continuity. A lot of the details of the film have been kept under wraps, but we do know that Nat will have to face elements of her past, such as fellow Widow Yelena Belova (more on her later), and that the film will be centred around Romanoff's relationship with her spy 'family'. As the film's logline so eloquently states:
In Marvel Studios' action-packed spy thriller "Black Widow," Natasha Romanoff, aka Black Widow, confronts the darker parts of her ledger when a dangerous conspiracy with ties to her past arises. Pursued by a force that will stop at nothing to bring her down, Natasha must deal with her history as a spy and the broken relationships left in her wake long before she became an Avenger.
We also know that the main baddie of the movie will be the villainous Taskmaster, who can copy the physical movements of anyone he sees (we see him copy Hawkeye, Cap, Black Panther and Black Widow in the trailers!) and has taken control of the Red Room. He seems to be a tricky match-up for our gun-wielding heroine!
So, what exactly IS the Red Room?
The aptly and ominously named Red Room is also known as the Black Widow Program, and it's exactly what it says on the tin: a KGB brainwashing and training program aiming to turn young girls into deadly assassins (Black Widows).
How exactly does it manage to successfully create such elite agents, you ask? The girls are made to go through a laborious training regime, often having to violently face off against each other. Activities include repetitive ballet lessons (in order to make them 'unbreakable') and firearms training using live targets. All the while, they're brainwashed through movies and videos filled with subliminal messages, such as 'Instill', 'Fear' and 'Pain'.
The culmination of their harsh upbringing is "The Graduation Ceremony" (which the young women go through after passing a series of mental and physical tests) - forced sterilisation. The logic behind this is that it ensures that the mission will always be the agents' top priority, with no family to worry about. Natasha pretended to fail her physical test, but this was caught up on by Madame B (Red Room supervisor and Nat's trainer) and she was forced to undertake the ceremony regardless. The emotional effect this had on the spy was immense as can be imagined, with Romanoff referring to herself as a "monster" after revealing this fact to Bruce Banner (aka the Hulk) in Avengers: Age of Ultron.
You'll break them.

Only the breakable ones. You are made of marble
- Romanoff and Madame B, in Avengers: Age of Ultron, during a flashback caused by the Scarlet Witch's mental manipulation. Madame B believed that Natasha had the potential of becoming the best Black Widow operative, and subsequently gave her the best training and therefore the most strenuous regimen.
Director and Music
The film will be directed by Cate Shortland (previous works: 'Somersault', 'Lore', and 'Berlin Syndrome'), while Lorne Balfe ('Mission: Impossible - Fallout') has been said to be composing music for the film, though in January Alexandre Desplat was said to be the film's music-maker.
Characters and cast
Black Widow (Natalia Romanova/Natasha Romanoff) - Scarlett Johansson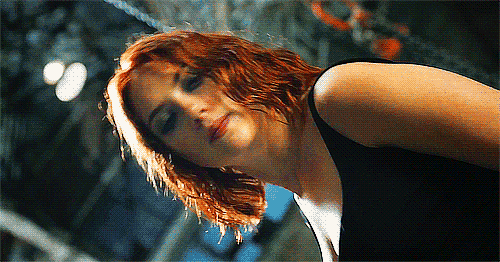 Photo: "Scarlett Johansson" by Gage Skidmore is licensed under CC BY-SA 2.0
No surprises here - Johansson will be reprising her role as the titular female spy and founding Avenger (likely for the last time!).
Black Widow (Yelena Belova) - Florence Pugh
Photo: "Florence Pugh" by Gage Skidmore is licensed under CC BY-SA 2.0
Yup, Natasha is not the only Black Widow in the MCU anymore. Yelena Belova is described as a 'sister' figure to Nat, but it's clear they initally have some bad blood between them, and that their relationship will be pivotal to the movie.
While we don't know what exact route the film will take, comics lore provides a few clues. In the comics, Yelena was originally a newer assassin trained by the same spymasters who trained Natasha in the Red Room. Believing that she was the rightful holder of the title of 'Black Widow', she enthusiastically volunteered for a mission which would let her go against Natasha. As an avid comics fan, I have to say, I can't wait to see her come to life on the big screen!
The Red Guardian (Alexei Shostakov) - David Harbour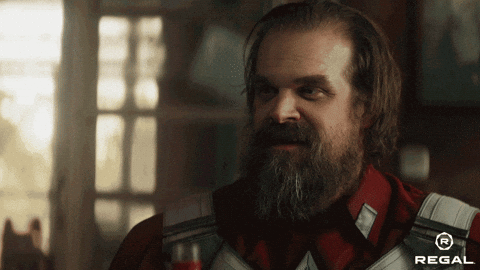 Photo: "David Harbour" by Gage Skidmore is licensed under CC BY-SA 2.0
The Stranger Things actor will play the Red Guardian, the Russian equivalent to Captain America. In the comics, he was Natasha's husband who she thought was dead (though this was later revealed to be a cover-up for his being recruited by the KGB). However, it seems that the movies will go down a different route, with Harbour himself saying that his character is "a bit of a fatherly figure" to our heroine, with "tons of cracks all over him. And he's not the heroic, noble man that [people] want him to be. He both comically and tragically has a lot of flaws".
Black Widow (Melina Vostakoff) - Rachel Weisz

Photo: "Rachel Weisz" by Gage Skidmore is licensed under CC BY-SA 2.0
Melina was also a former Russian spy. In the comics she was known as the Iron Maiden, who grew a deep hatred for Natasha after having to live in her shadow, and was eventually one of many assassins sent by Damon Dran to kill her. However, Weisz has said that the film Melina will be one of many other Black Widows. This version of Melina's role in the family seems instead to be a sort of mother-figure for Romanoff.
Mason - O-T Fagbenle
Photo: "O. T. Fagbenle" by Gage Skidmore is licensed under CC BY-SA 2.0
We don't know much about this character, but Mason has been described as a 'fixer' for spies, as well as a SHIELD ally and possible love interest for our super spy (Nat's previous MCU romance was with Bruce Banner (aka the Hulk) - ship name 'Brutasha'). He could be based on the comics' Rick Mason, aka The Agent.
Others
According to Variety, Ray Winstone has been signed on for an unnamed role, and intriguingly, there are also reports of two existing Marvel stars making a return: General Ross (played by William Hurt) and Tony Stark (aka Iron Man, played by Robert Downey Jr).
Possible leaked plot twist and theories [POSSIBLE SPOILER ALERT]
Marvel's stars are known to have spoiled plot details, most notably Tom "I'm alive!" Holland and Mark "everyone dies" Ruffalo, and Fagbenle may have just joined the crew. Here's a conversation he had on Instagram Live:
O.T. Fagbenle: "There's a whole conspiracy theory that I'm Taskmaster."

Friend: "You probably are."

Fagbenle: "You're trying to get it out as well? I thought we spoke about this, I thought we were going to keep some s—t on the DL."
He also posted a tweet (deleted since) using the hashtag #TM.
Another theory is that Yelena Belova (Pugh) will die throughout the course of the film, possibly sacrificing herself for Romanoff. The proof? Yelena is seen wearing a jacket which Black Widow will later don in Infinity War, in which Nat also changes up her hairdo by bleaching it blonde.
Could that be in tribute for her fallen sister? Could Fagbenle really be playing the Taskmaster or is he just joking around?
It's up to you to decide.
The mystery of Budapest: revealed?
If you know the feeling when you're in a group and two people keep making inside jokes alluding to a mysterious event no-one else knows about, then you know the feeling that Marvel fans get whenever Clint Barton (aka Hawkeye) and Natasha mention 'Budapest'. Will this film be the one where we finally learn what happened in that fateful city and are let in on the joke?
Black Widow has been an integral part of the MCU since her first appearance in Iron Man 2 - a mighty founding Avenger fierce and brave to the end. I can't wait to be blown away by what seems to be shaping up to be a truly amazing swansong for our titular heroine!
What do you think is in store for our favourite Russian spy? Let us know in the comments below!