As we are nearing the end of the first semester, finals season is arising. A great deal of stress comes alongside finals, and this free online resource will guide you through these tests with free tutoring, study guides, and more. This website is Studyist, a completely free online resource created to help students excel in school! If you are interested in checking out the Studyist website, click here!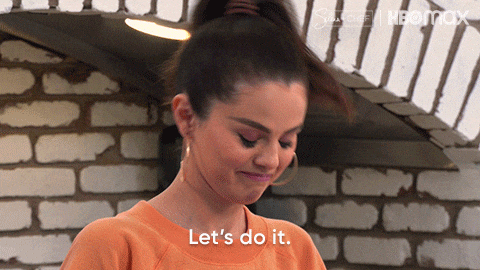 My experience:
Before I go ahead and explain all of the fantastic features this site has, I would like to share how Studyist has helped me. This school year, I began taking honors calculus, and let's just say, math is not my strong suit whatsoever. I was struggling severely, so I began to search for a free tutor, and that is when I found Studyist. I applied for a math tutor, and in less than five days, I had been matched! My tutor was able to help me through the class and explain all of the topics I was confused on. Without her, I genuinely do not believe I would have passed the course! Besides my tutor, the 200+ study guides also helped me navigate my way through the class! Anyways, enough from me, let's see what Studyist has to offer...
What Resources does Studyist Provide?:
1. Study Guides:
Studyist provides students with 200+ free study guides in AP, IB, and regular courses in various subjects! These guides were created by students who took these classes and then edited by several people within the editing team! I'm not sure if it's just me, but I feel that most of my teachers' notes make absolutely no sense. But, when I am reading guides such as these, I understand as they are from another student's perspective.
I have used these guides for many courses and have found them incredibly useful as they are full of information! If you are looking for notes or struggling in a class, you definitely need to check out these guides!
2. Tutoring:
One of the most useful resources at Studyist is their free tutoring program! By filling out this form, students can be paired with a tutor on a variety of courses. Besides getting tutored, this program also allows students to choose how often and how long they would like to be tutored each session! Overall, all tutors are incredibly skilled in their subject and can help with everything you are looking for! As mentioned previously, the tutor I received through Studyist was highly knowledgeable and able to help me on absolutely every topic I struggled on.
3. College Guides:
Another beneficial resource Studyist provides are college guides. By clicking this link, you will have access to over 50 guides on a variety of colleges. These guides tend to include the cost, majors, location, and more. The link will also guide students to apply to college and the SAT, ACT, & PSAT.
4. Get Matched:
A unique feature Studyist provides is the ability to get paired with other students. Firstly, you can get paired with a simple studies buddy. Typically, you will be matched with someone taking the same class, allowing you to study for tests and review together. Next, if you are interested in learning in a group, Studyist can also provide you with two or more students taking the same class for group review! Textbook trading and a mentor match are also available!
That's a wrap! Throughout this article, I thoroughly analyzed the free study resource, Studyist. This site provides an endless amount of study resources, tutoring, scholarships, giveaways, and more! If you are interested in learning through this organization, I would also recommend downloading the Studyist app! If you do not download the app, you can still check out Studyist Website, Instagram, and TikTok!