As Pride 2022 has only recently come to a close, we must recognize the distinctive duality that is inherent to the various months of the year dedicated to honoring marginalized communities in society. These months are undoubtedly special times of visibility and celebration that provide some much-needed space for a community and its history, culture, achievements, and important milestones to be uplifted and commemorated.
At the same time, they also serve as important reminders of the distance that must still be covered in the marathons for equality, as sources of inspiration for continuing to seek liberation, and as resounding calls to action for genuine, impactful allyship.
Some of the best examples of this duality are the parades and marches that take place across the globe for people to come together during Pride Month to both celebrate the LGBTQIA+ community and use their collective power to protest against persistent discrimination, social exclusion, and inequality.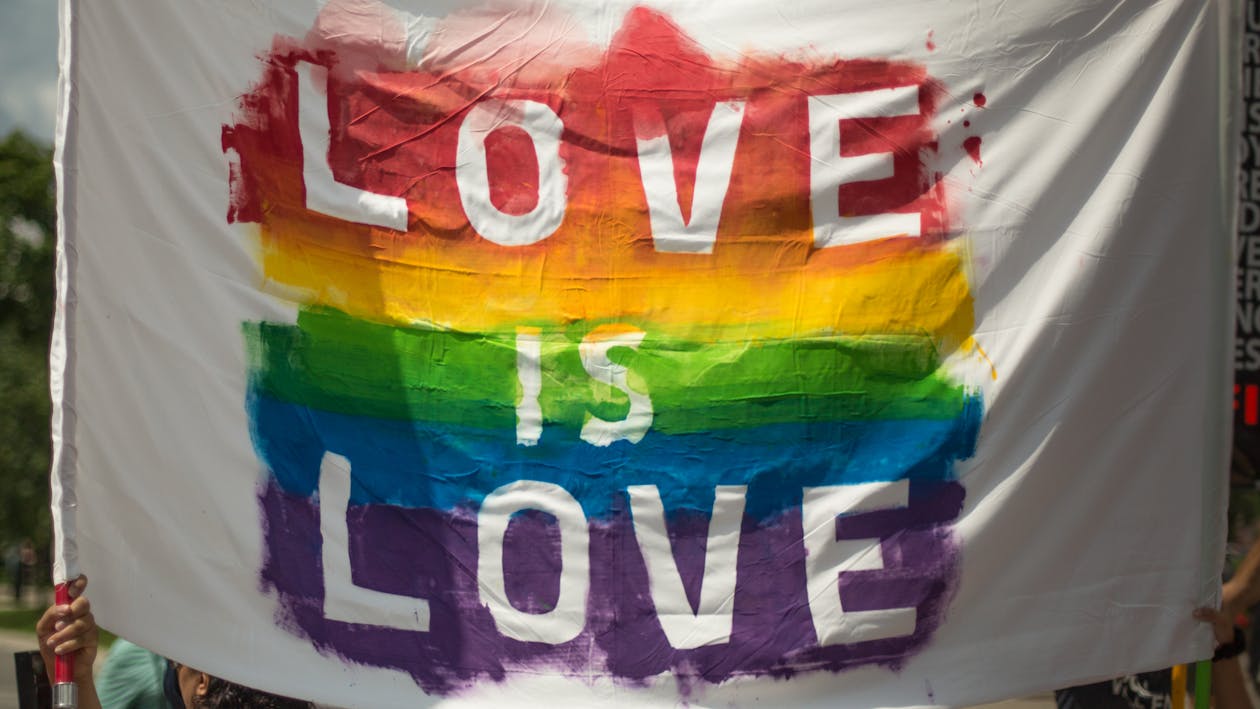 This past June, which marked the 52nd annual Pride Month, the dual nature of the period was particularly accentuated as 2022 saw significant gains in queer representation (Fire Island, Umbrella Academy, Heartstopper, and 911 Lone Star), public mobilization (The Trevor Project's coverage of the New York and LA Pride events), company support (It Gets Better Project's list of brand partners who have tangibly given back to queer young people), and celebrity inspiration (Buzzfeed's list of celebrities who have come out as part of the LGBTQIA+ community this year)...
...but also very serious attacks against queer equality, as the year also saw the signing of Florida's Don't Say Gay Bill, a national climate with increased anti-queer violence in both rhetoric and action, overcriminalization and police harassment of LGBTQIA+ individuals, the introduction of more than 330 legislative bills attacking gender-affirming care and bathroom use, trans athletes, and educational freedom, and, perhaps most notably, the overturning of Roe v. Wade on June 24, 2022, that is devastating on so many fronts. As the It Gets Better Project said in their response to the decision,
"The overturning of Roe vs. Wade is a devastating blow to body autonomy and to basic human rights in the United States… Anti-choice policy will have an overwhelmingly negative impact on the most marginalized members of the LGBTQ+ community."
In the midst of so much disappointment and heartache for queer folks, it is timely and imperative for allies to stand in solidarity and take action to show their love and support. And don't forget that there is a tremendous amount of joy, vibrancy, and tenacity within such a resilient and beautiful community, and that being an ally opens doors to a wonderful journey that is both fun and rewarding!
1. Be an Educated and Well-Researched Ally
According to the It Gets Better Project, an ally is defined as "someone who supports equal civil rights, gender equality, and LGBTQ+ social movements; advocates on behalf of others; and challenges fear and discrimination in all its forms."
A fundamental component of living out this definition is actively seeking to expand your own understanding of the diversity that exists in how people experience sexuality and gender, and to continually learn more about LGBTQIA+ history and culture, which includes terminology, organizations, prominent figures, traditions, past and present issues, and all of the other things that are important to those who identify with the community.
Taking the time to explore someone else's universe and become well-versed in their language is such a tangible and important way to not only build your own empathy and awareness, but let someone know that you are their ally and you care enough to become a student of their world, as well.
The Trevor Project is an organization dedicated to the mental welfare of young people in the LGBTQIA+ community whose extensive Resource Center houses an amazing wealth of information about sexual orientation, gender identity, community support systems, mental health, and allyship; it even has an awesome Word of the Day feature!
Another great organization that serves queer youth and has comprehensive educational options is the It Gets Better Project, which offers videos, articles, downloadable guides, youth ambassador testimonies, a mental health platform, LGBTQIA+ glossary, and more. You can also join over 760,000 people in taking the It Gets Better Pledge, which is an excellent north star for allies:
"I will fight for a world where hope outshines fear. I commit to standing up and speaking out against hate and intolerance— to advocating for LGBTQ+ youth and for the change they want to see in the world.

My support for LGBTQ+ youth will be steadfast. I will use my voice when others cannot and I will listen when it is my turn to learn. I am part of a global community that is resolute in its efforts to create a brighter, more inclusive world for all people.

Together, we will make it better!"
You can also head over to Them to find lots of articles on LGBTQIA+ history that explore the intersection of historical events with modern public figures and headlines in today's pop culture, and are totally worth checking out! On a more serious note, this Time article about LGBTQIA+ victims of the Holocaust is an important jumping-off point for diving deeper into the ways that the history of the queer community is often erased.
This is something that brings me to the final point of this section, and that is how imperative it is for allies to do their research so that they can be aware of the privileges that they are afforded as non-queer individuals, which helps to foster a sense of respect and recognition of the hardships and challenges they will never be forced to endure. Allowing your educational adventure to lead you to critically and comparatively inspect both the society around you and how your identity affects your experiences is a recipe for a fantastic mix of humility and passion for change that can translate into informed and educated action.
Here is a helpful video that explores that point and additional tools for allies:
2. Consume Content with LGBTQIA+ Representation and Authorship
Another way that you can be a meaningful and impactful ally is to promote LGBTQIA+ visibility and representation by supporting queer narratives, storytellers, and artists who bring important messages, characters, and love stories to life on the screen and on the page. Not only have there been numerous releases so far this year that highlight the community, but there is also an amazing amount of content that you can explore from earlier years and so many exciting upcoming options that we have to look forward to in the next few months, including My Policeman starring Harry Styles and Anything's Possible directed by Billy Porter.
From shows like Sex Education, Schitt's Creek, Orange is the New Black, and the quintessential Queer Eye, to movies like The Half of It, Booksmart, Call Me by Your Name, The Prom, and Moonlight, streaming platforms have made a treasure trove of queer content available to those who know how to find it. Here are some helpful links from Teen Vogue, Mashable, and The Hollywood Reporter to help you get started!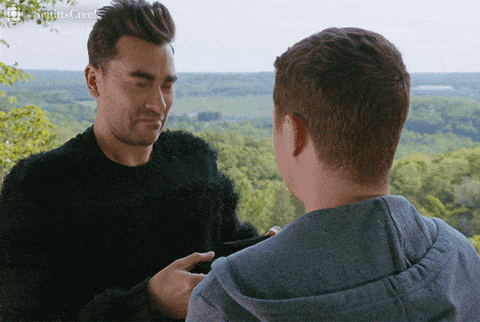 As you're watching the latest LGBTQIA+ series, don't forget to also show some love to all of the talented writers who so masterfully capture queer stories in the written word. Whether you are looking for a heartfelt memoir or first-person account (Jonathan Van Ness's latest book, Love That Story: Observations from a Gorgeously Queer Life), beautiful works of poetry (Jerico Brown's The Tradition or Jasmine Mans's Black Girl, Call Home), delightful graphic novels (Alice Oseman's Heartstopper series that inspired the Netflix show), or a fun and entertaining romance novel (Casey McQuiston's Red, White, and Royal Blue and One Last Stop), there are so many great options for whatever literary style resonates with you and your quest for a good read.
You can find extensive compilations in these articles from Good Housekeeping and Today to start browsing the digital shelves for your perfect fit.
When immersed in a story that unfolds before our eyes and connects us deeper and deeper with a group of characters, we discover the power of literary and media content to use carefully crafted worlds to humanize people in the real one. Being intentional about consuming art that celebrates the diversity of life, love, and humanity is a crucial (and super fun) part of allyship that helps strengthen the keys of empathy, understanding, and active participation in community culture that are so important to the puzzle of being a great supporter and advocate.
3. Use Social Media and Other Digital Resources
For the ally who wants to stay up to date on events in the LGBTQIA+ community, find awesome resources to continue learning, and be in the know about the latest activities of your favorite queer public figure, social media platforms can be an invaluable instrument in their tool box. Following the accounts of LGBTQIA+ organizations, publications, and content creators is an easy step that can have an enormous positive impact on your allyship because it means that you can stay connected to the community in a way that is personal, current, and curated for accessible interaction and exposure to important information and entertainment.
The Trevor Project, Out Magazine, It Gets Better Project, Human Rights Campaign, GLAAD, and Trans Lifeline are all awesome organizations that cover pop culture events, inform people about legislative and social efforts they can get involved in, uplift the voices of members of the community, host special events and conversations, share expressive artwork to bring queer positivity to the world, and make it really enjoyable and approachable to learn from real people about LGBTQIA+ history, vocabulary, holidays, and so much more. If you're feeling overwhelmed, the It Gets Better Project Instagram account is a fantastic digital space to get started with memes, testimonies, merchandise, educational clips, and lots of fun content to make you smile and feel the love!
In addition to non-profit and media organizations, there are also a number of celebrities and public figures who will fill your feed with LGBTQIA+ content— not only with interesting information on their daily lives, but with a glimpse into their lived experiences as individual stars among the diverse constellations of the broader movement. You can follow queer content creators, performers, cast members from your cherished movies and shows, or whoever else you want to support; Ariana DeBose, Ben Platt & Noah Galvin, Dan Levy, and the Fab Five from Queer Eye are some of my personal favorites!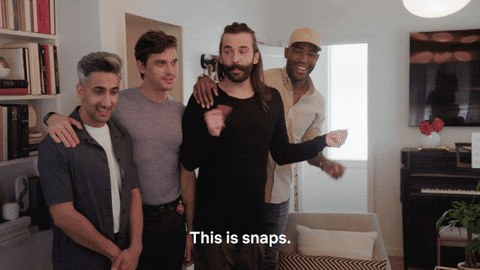 Any section about LGBTQIA+ creators would not be complete without a special mention of Jamie Raines, whose YouTube channel, Jammidodger, formed a big part of my own journey into meaningful and educated allyship. In his endearing videos that radiate warmth and kindness to wherever you may be, Jamie not only makes content on topics related to his identity as a bisexual trans man, but he also has a variety of reaction clips to TikToks, memes, and niche queer content that cover the whole spectrum of LGBTQIA+ identities and experiences in ways that are informative, hilarious, and celebratory of the validity and equality of the queer community.
If you want to follow an amazing LGBTQIA+ creator whose videos will leave you with a smile on your face and some excellent ways to articulate queer issues and defend queer people against homophobia and transphobia, then head over to his account right here!
4. Show Support to LGBTQIA+ Community Members and Organizations
If you want to take your allyship to the next level and pass on all of the love, joy, and positivity you receive from queer content, then it is time to put what you have learned into meaningful action and bring your support to the people you encounter in your life. This tip can manifest in many different ways, one of which is to make Pride something that you always carry within yourself so that your friendly and accepting energy allows wherever you are to be a safe and uplifting space for LGBTQIA+ people to have their authenticity celebrated, encouraged, and protected.
While this may sound daunting, everyday acts of kindness, inclusion, and respect— like asking someone how they identify, making a genuine effort to use and defend their correct pronouns, names, or other identifiers, and being intentional about confronting ignorant and hateful behavior— are actions that can speak volumes about the kind of ally you are striving to be.
If you have the means and would like to donate or volunteer, supporting organizations that are working to directly benefit the lives of people in the LGBTQIA+ community can be another impactful way to be a force for good in the world and stand up for what you believe in. GLAAD, OutRight Action International, Trevor Project, ACLU, Trans Lifeline, It Gets Better Project, Out & Equal, Center for Black Equity, and Bay Area American Indian Two-Spirits (BAAITS) are some great options to check out, as well as the additional organizations featured in these Cosmopolitan and Charity Navigator articles.
5. Put Your Pride into Practice!
This tip is all about finding ways to get involved in work for equality that encompasses the social, legal, and political spheres of society. As mentioned at the beginning of the article, the spirit and passion for LGBTQIA+ issues that is fostered throughout June must be unrelenting and undaunted as the rest of the year continues and the fight goes on against those who want to keep the community in a state of invisibility, inequality, and ignominy.
Keep your light as an ally glowing every day by teaching other people what you have learned and guiding them along the path of allyship; staying on the lookout for online events of queer information and celebrations; researching the different LGBTQIA+ awareness weeks, remembrance and visibility days, and other holidays throughout the year; and voting during local, state, and national elections to bring leaders who are committed to equity and inclusion into positions of power.
Being an ally means learning, listening, serving, and uplifting a community so that they can shine brightly and live as who they are with power, dignity, agency, and equality. It's really an incredible thing to be!
To end, here is a short video that highlights the PAVE method— "Protect. Amplify. Value. Elevate." — for remembering key takeaways about allyship.
Happy Pride, everyone!