2020 was a whirlwind of a year and was certainly not the kind of year we all were expecting.
Quarantine became a regular world in our households and through all the ups and downs we managed to make the abnormal year a little better each month with a new craze. New shows, food to the new normal social gathering… virtually.
Let's rewind back to last year and dive into what was trending during quarantine!
Dalgona Coffee
Also known as "Whipped Coffee", this is what the majority of teens remember consisting of. The whipped coffee trend started taking over social media in late March and had everybody attempting to make it at least once during the quarantine.
What was the hype about? Well, it was a new way to make a creamy iced coffee with just milk, coffee, sugar, and a very tired arm.
Zoom
Where would we be without Zoom? The popular app became the new Snapchat during the 2020s quarantine and connected many around the world.
Schools used this platform as the main source of at-home education to teach students (as well as being used for many themed "Zoom parties"). This app was essential to keep family and friends in touch with others during last year's hard times.
Let's not forget the fun background trend where many had fun pranking others with background illusions.
Tiger King
The "hard to believe this is true" show of the year. Netflix's Tiger King' had been the center of discussion for months last year, showing the insane story of exotic animal trading in the United States.
Although heart-wrenching and totally wild, it brought light to a subject that isn't often discussed. The docu-series centered around Joe Exotic and Carol Baskin which got crazier after each episode and had everybody talking about it online, in-house, and even in class.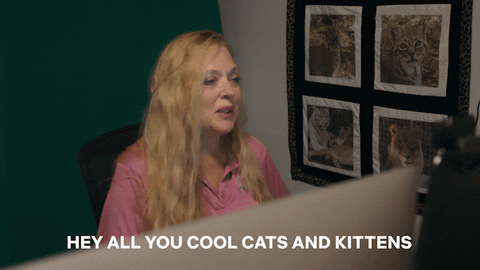 Banana Bread
What's an at-home quarantine without baking up a storm? Banana bread was the tasty treat everybody was baking, that is if the supermarkets hadn't run out of ingredients!
First-time bakers to frequent bakers everybody had a recipe that they had to share online... or just boast about their banana bread that turned out as delicious as it looked. The trend had gone from teens on TikTok to celebrities partaking in the kitchen!
Outer Banks
Another show that had got teens talking was the newly released show "Outer Banks". Following a group of teens on an island divided by rich and poor on a treasure hunt to find gold.
This tropical-themed show had got everybody wishing they could quarantine on the beach and live the 'pogue' life.
To all the Outer Banks fans, good news! There will be in fact a season 2 so keep your eyes peeled for the release sometime later this year.
Netflix Party
If only there was a way for people to stream their favorite Netflix shows together… there is!
Netflix party became the new "let's watch a movie together" and with the chat feature was a way for people to watch and talk about the same show or movie together in real-time. An essential for those late-night binges!
Benee
New Zealand's newest pop star had risen to fame after multiple of her songs had gone viral on TikTok and her song "Glitter'' even had its own dance.
The now twenty-one-year-old was getting more and more popular every day and even was able to sell out an arena in her hometown Auckland (which was Covid free!) after gaining so much success and fans.
Although she practically became an overnight global sensation she didn't really realize what TikTok was or even how her music went viral from it. Either way, we know that her hit songs Supalonely, Glitter and Soaked were the hit songs of quarantine.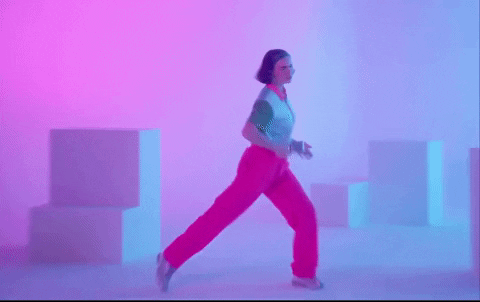 House Party
Another app had been launched to keep those in touch and while it didn't stick around for as long as Zoom it still had been used to talk with friends and family.
The app rose to the top of the charts when quarantine first began and people hadn't heard of Zoom... Oh to be back in the first week of quarantine when we all had thought it would be a nice break from school.
Its availability to be used on mobile, as well as laptops, had people installing it and inviting people to chat.
Doja Cat
Another star that rose to fame even a year after releasing the music that once again, became viral on TikTok!
Doja Cat's songs were playing everywhere and her most recognizable single "Say So" was playing on every radio station worldwide. The singer has now collabed with some of the world's biggest stars like Ariana Grande and will no doubt be an artist to sell out shows when she can tour again.

Animal Crossing
There's no better way to pass time than to play a game and the game that took over social media was Animal crossing. The twenty-year-old game had come back and was trending all over again! Teens were falling victim to the addiction of this game and even celebrities had dived right into it.
Whether you started gaming, baking, or coffee addiction last year we've all attempted one of 2020s quarantine trends, how many crazes did you try at home? Years from now people will think last year was a historical year and who knows maybe whipped coffee will come back again and be the world's new cappuccino! Whether you partied on Zoom or binged Tiger King, 2020 will be a year that nobody will forget; the good, the bad, and the crazy.