If you have been in the K-Pop scene for some time, you have probably heard of Tomorrow X Together — the monster rookies from Bighit Entertainment. While they were nicknamed "BTS' younger brothers" at the time of their debut due to being the first artists to debut from the same company after BTS, they have forged their unique paths into many hearts solely because of their immense talent. Bighit Entertainment has used the phrase "not elevator but stairs" to describe TXT's journey until now.
Do you want to learn more about the group? Look no further than this article.
Tomorrow X Together (TXT) debuted on March 4th, 2019 under Bighit Entertainment with a cute concept in their song 'CROWN'. The meaning behind their name, as member Yeonjun has explained before, is related to how the five of them came together under one dream to build a new tomorrow. Since their debut, TXT has experimented with different concepts and genres in their 3 mini albums and 1 full album.
Their first album 'The Dream Chapter: Star' was released in April 2019 with the title track Crown. They came back with their first full album, 'The Dream Chapter: Magic' and title track 9 and Three Quarters (Run Away). They concluded the dream chapter trilogy with their second mini-album 'The Dream Chapter: Eternity' with the title track Can't You See Me? Their latest comeback was in October 2020 - their third mini-album, Minisode 1: Blue Hour, and title track Blue Hour.
In their Year-end award show performances, they have teased the next album with a dark concept and possibly called 'The Chaos Chapter' which might be a new album series by TXT.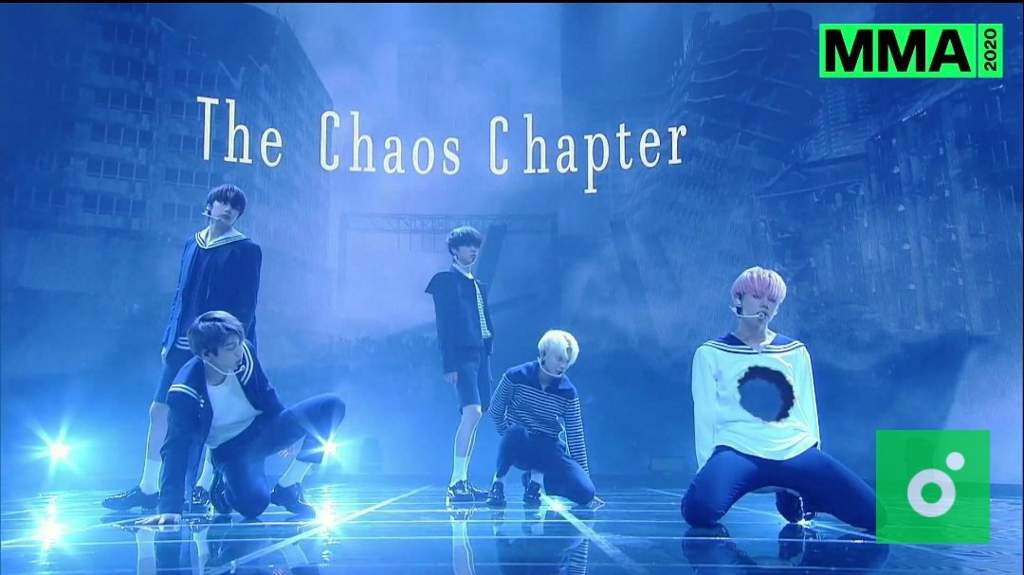 Tomorrow X Together was the most awarded, most streamed, and most followed rookie group of 2019. TXT is known to have the highest charting debut by a male Korean group in Billboard 200 history. TXT is also one of the only 5 groups ever to receive a rookie grand slam which is when a group wins the "Rookie of the Year'' award at all five major Korean award shows. With less than 1 year into their career, TXT sold out their US showcase.
In 2020, TXT also became the fastest male k-pop group to surpass 500M streams on Spotify. With more achievements than any other rookie group in less than 2 years of their career, even the Recording Academy acknowledged TXT to be leaders of the 4th generation K-Pop.
Like most other K-pop groups, TXT doesn't have fixed positions as all members are capable of singing, rapping, dancing, and in charge of visuals. With 5 all-rounders, TXT is made of Soobin, Yeonjun, Beomgyu, Taehyun, and Hueningkai.
Soobin
Soobin is the leader of the group and currently the MC for KBS' Music Bank along with Oh My Girl's Arin. He has one of the most angelic falsetto and has been called the 4th generation falsetto king. Soobin is known to be one of the most relatable idols as he talks about his hatred for maths, studying in general, and working out.
During TXT's debut and several other occasions, Soobin has told fans his hilarious audition story. Soobin had emailed his audition tape to Bighit without telling anyone. Bighit's policy clearly stated that if you don't hear a response within 1-2 weeks after auditioning, you can assume you didn't pass. Soobin did not hear back from Bighit and decided to focus on his studies.
Two months later, he received a call from Bighit employees who informed him that he has typed his phone number incorrectly and they had been searching for him for the past two months! They asked him to come and audition in person the same week. Soobin was very nervous about his audition, even his microphone was trembling while he was singing. Unfortunately, his audition didn't go as well as he hoped. On his way back home, he soothed himself with his number 1 comfort food: ice cream.
"With an upset heart, on my way home I bought five ice creams and ate it all. After that, I felt happier since I ate something sweet!"
But, later he received a call that he had passed the audition and got in the company as a trainee.
Yeonjun
Yeonjun is the oldest member of the group and was a trainee for 5 years before debuting. Yeonjun is often called Bighit's ace or secret weapon. In his years of training, he was constantly on the first rank of all the monthly evaluations of rapping, dancing, and vocals. This also earned him the title of "Bighit's Legendary Trainee".
TXT members have talked about their first impressions of Yeonjun and finding him as one of the most charismatic trainees. Taehyun talked about how Yeonjun reminded him of his older brother and made him feel less homesick. Beomgyu talked about how Yeonjun made him feel welcome and Soobin said he wanted to be like Yeonjun as soon as he saw him. Hueningkai talked about thinking Yeonjun was like a baby chick and being endeared by the fact.
Yeonjun also enjoys fashion and considers himself as well as Beomgyu to have the best sense of fashion in their group. Fans have coined the term "4th Gen It Boy" as his title and even he acknowledged being thankful for such a title. He is also sometimes referred to as the "fake maknae" for acting younger despite being the oldest.
Beomgyu
Beomgyu is the only member known to have his personal studio in the company to write and produce music although other members also use it. He can play the guitar very well which he taught himself and he often sings in a lower register.
Beomgyu got cast in his hometown, Daegu but he declined when asked if he would be able to audition in Seoul saying his exams were going on. Eager to make him audition, the Bighit employee came back to Daegu just to take Beomgyu to Seoul for his audition. Beomgyu was confident during his audition and even got selected. He was immediately put in the debut lineup as he started training.
Beomgyu has worked on a few TXT's songs like Maze in the Mirror, Sweat, and more. He is also known to be a huge fan of his seniors, BTS. He is also nicknamed the "energizer" of the group by his members due to his talkative and funny personality. When asked about their first impressions of Beomgyu, all members talked about how when they first met him, he seemed very calm and shy but he broke out of his shell after a few days and became very chatty.
Taehyun
Taehyun is one of the Maknaes of TXT along with Hueningkai but he is considered to be very mature among the members. He is known to be the 'savage' one in the group because of his sarcastic remarks but he also has a very sweet side to him.
Taehyun was scouted by 20 or so companies and many companies had given him their business cards but he chose Bighit Entertainment to become a trainee in because it was the closest to his home. After his official audition, Bighit employees asked him if he thought he would get in and he confidently replied with yes!
Taehyun is often assumed to be the main vocalist of the group (TXT doesn't have official positions) because of his versatile vocals and his ability to hit extremely high notes in many songs. He loves working out and singing. Taehyun also has a pet snake and a pet cat.
Hueningkai
Hueningkai is one of the maknae of the group and is of Korean-German descent. His legal name is Kai Kamal Huening and he was born in Honolulu, Hawaii until he moved to China and ultimately to South Korea with his family. He has the talent of being able to play many instruments but most notably the piano.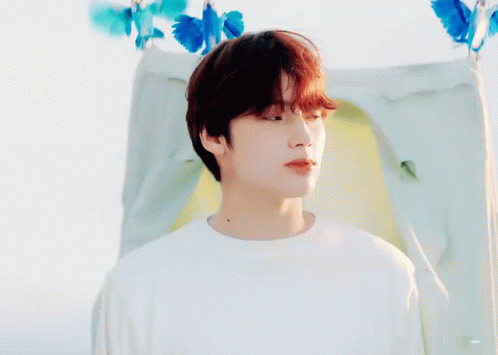 Initially, Kai and his older sister Lea would go to auditions as a duo but after many rejections, they decided to audition for a K-Pop reality show. Unfortunately, they were rejected again but a Bighit employee remembered Hueningkai and his talent so he was invited to audition. He was very nervous about the audition and like Soobin, he thought he would get rejected but he passed and joined Bighit as a trainee!
Hueningkai has a big collection of plushies and his favorite is believed to be Molang. His plushies can be often spotted in vlives by TXT and BTS all around the Bighit building. He even took some of his plushies with the official Moa Bong and made them the audience on music when fans couldn't be there due to Covid-19.
Internet Content
MOAs are often very busy with the enormous amount of content they get to enjoy daily. Daily tweets, conversing on Weverse, live streams, and much more will never leave you unsatisfied. Didn't have a good day? Don't worry TXT will soon post a selca or go live and will cheer you up with their MOA senses.
TXT has a shared Twitter account @TXT_Members where each member posts selcas, videos, personal updates, and sometimes even an "ask me anything" session. On this account, you can find them tweeting about making a cute little snowman to tweeting about pranks gone wrong when their staff accidentally became the victim.
모아~~~ 저한테 궁금한 거 있으면 물어봐 주세요!#TXT_연준 #TXT_YEONJUN#연준이에게_물어봐

— TOMORROW X TOGETHER (@TXT_members) January 23, 2021
Translation: MOA~~~ If you have any questions for me, please ask me! #TXT_YEONJUN #AskYEONJUN.
Weverse is another social media they use to converse with MOA. MOAs have often talked about how TXT talks with them on Weverse seems like they are in a big group chat. If you go on TXT Weverse, you can find the cutest selcas to them arguing about if humans have one butt or two and if a straw has one hole or two with Taehyun suddenly bringing in Oxford dictionary, white holes, and wormholes into the conversation somehow and Beomgyu just being there to witness the chaos with his comments like "Now, Fight!"
TXT uses Vlive very often to go live either in units, solo, or OT5 to interact with fans in a closer way. They have been going live more often during quarantine as they cannot meet fans physically.
You can also find over hundreds of T:Time on TXT's official youtube channel, Tomorrow X Together Official. T:Time is a series of short videos from behind the scenes of their music videos, random moments, and short videos. A series of longer behind the scenes of their music videos, award shows, performances etc. called TXT Episode is present on the same channel. You'll also find some other series like TXT Choreography, ++line, T:Terview, and T:TCAM.
TXT also has a Soundcloud account where they upload their covers of different songs. Any future solo mixtapes might be released on this platform for free too. Their Instagram and Facebook accounts are managed by their company and are used to post updates about their shows, music performances, appearances, etc.
Shows
While TXT has appeared in several shows, they also have a few of their shows for MOA.
1. One Dream TXT: This is one of the first programs that txt filmed. In this 8 episode reality show, we get a behind the scenes look at TXT in the United States for 30 days while on their showcase. While some members are fluent in English, we see their struggle to go about daily.
The show has some emotional moments as we see TXT get anxious before their first sold-out showcase, the problems they go through, and some happy moments when we see each member complete their personal bucket list with the rest of the members which makes for many good memories.
2. To Do X Tomorrow X Together: This is TXT's variety web series that started in early 2020. With three seasons already, new episodes start coming as TXT makes a comeback. A new episode premiers every Monday at 9 pm KST and is available to act for free on Vlive and Weverse with English captions.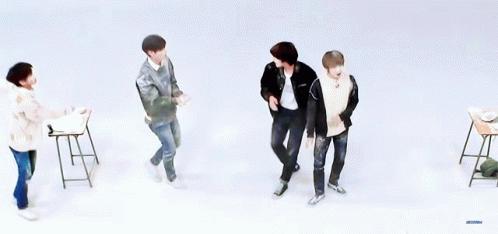 In this show, TXT members are given different missions to complete and you won't stop laughing as you watch the members cheat multiple times in a matter of minutes, come together to betray the camera crew, try to make food (and fail), go bungee jumping and much more.
3. Talk X Today: Talk X Today is a reality show which shows TXT's daily life through a vlog episode for each member. The show has 4 seasons with one of them being pre-debut and the rest of the three being post-debut. A new season comes around right before a comeback is announced.
The video includes them guts vlogging their practice for comebacks, going to book shops, dog cafes, visiting aquariums, working on music, and more. An interesting thing is that during the final stages of editing an episode, the members write their own captions.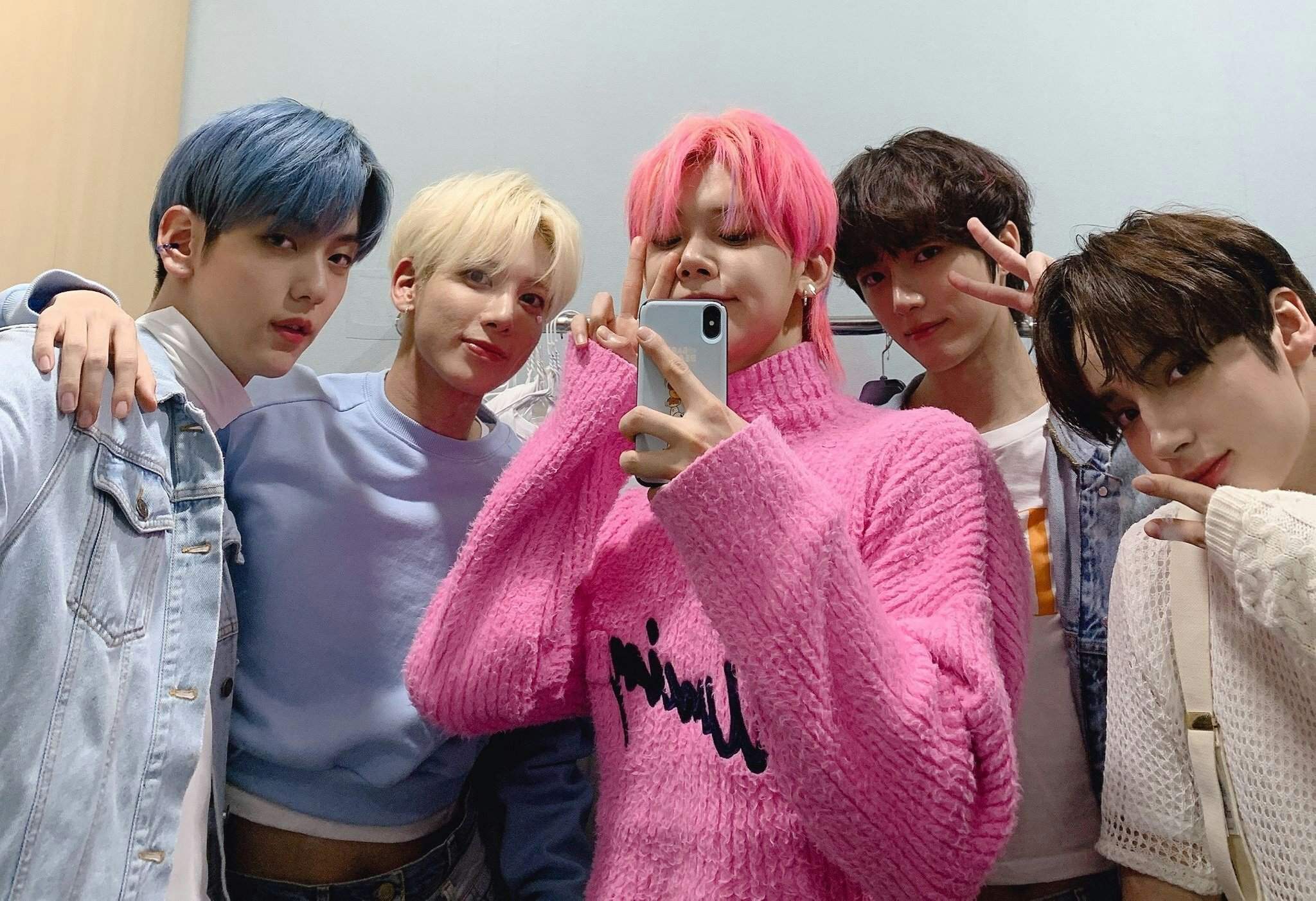 If you have read until the very end, congratulations! You know a lot about the K-Pop 4th Generation Leader, Tomorrow X Together but NOT EVERYTHING! I hope you can find something you like in TXT's flawless discography and fit in with MOA just fine. We are a very welcoming fandom, I hope we get to see you soon.