People are fascinated by K-Pop: they are a bunch of pretty Asians who just happen to know how to sing, dance, rap, and have other many hidden talents. This is not a coincidence; and while you find it hard to leave a certain group, or wonder why you're so obsessed with them unlike your love for western artists, that is when the entertainment companies achieved their goals.
There's a hidden formula to K-Pop groups, and I will be analyzing the formation, promotion strategy, and fandom culture of K-Pop Boy Bands. I will use EXO, one of the top K-Pop groups with an amazing balance of vocals, dance, and visuals, as an example for the formation of a K-Pop Boy band.
EXO began their career with 12 members, 4 of them being Chinese to make it easier for SM Entertainment to break into the China Market. Right now, it is a nine-member group and their positions are probably the most effective, strong, and clear ones among the K-Pop Groups.
Main Vocals
For their vocals, EXO has 3 Main Vocals: Chen, Baekhyun, and D.O. They all have different sounds to their voices, and it is easy to distinguish between them. All of them have their strongest suit and can equally take on challenging songs. In fact, all of EXO's songs and ballads are extremely hard for their skills to excel the conventional standards in K-Pop industry. From Acapella to one high note after the other, the group's main vocals provided a strong foundation for the group's overall musical abilities. EXO's supporting vocals are Xiumin and Suho. Even though their technical skills might not be the strongest, their distinctive tone and powerful high notes are still much appreciated.
Main Dancers
EXO also has an incredibly strong dance unit, including Kai, Sehun, and Lay. All three of them have been training under SM since primary school, and their powerful and flexible moves can be seen on award shows, other idols' cover of their dances, and trends on social media. Their charisma shines through each detail of their dances, and while it's matched with EXO's main vocals, the performance aspect of the group takes on another level.
Main Rappers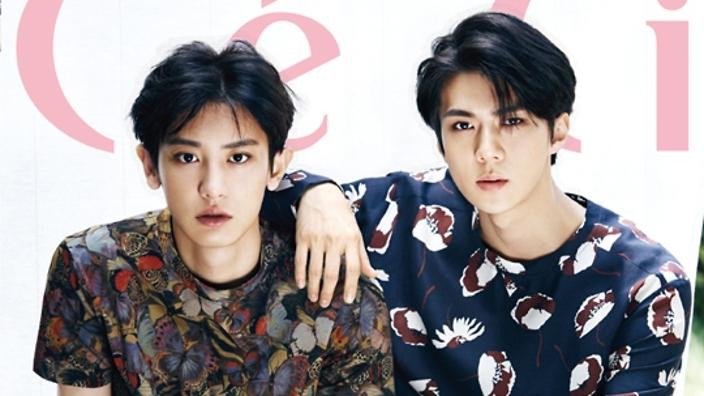 EXO's rapper unit might not be the strongest compared to other groups like iKON or Winner, but its strength of smooth collaboration between Chanyeol and Sehun still rounds up EXO's songs to a powerful finish.
Together, EXO's carefully crafted positions added with all nine incredible visuals that fit the South Korean beauty standard and generic public's taste make it a perfect K-Pop group. All the physical components to a successful K-Pop group formula are there. Now all we need is the soft components of the formula: the fandom culture and promotional strategies.
Fandom Culture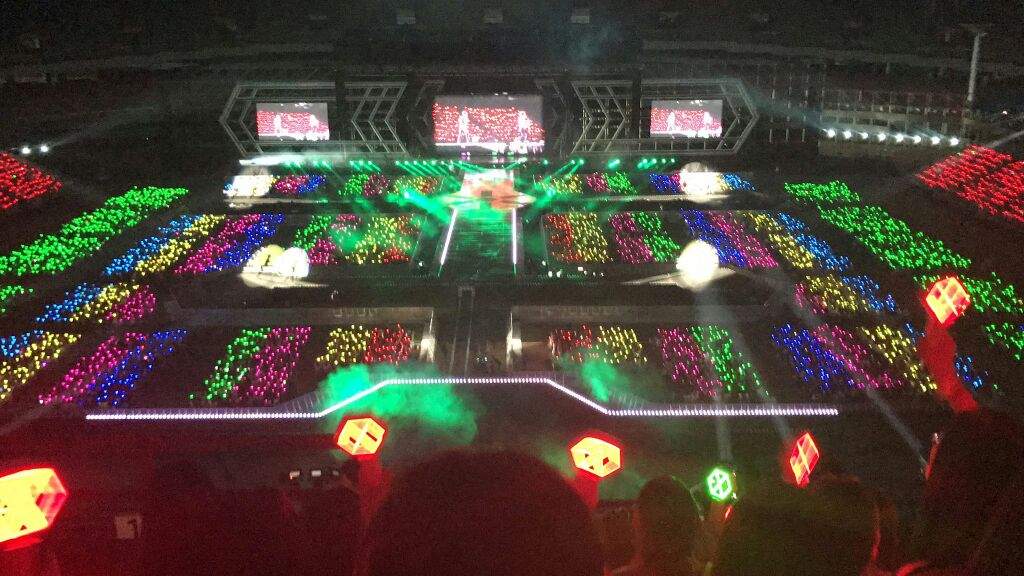 Even though EXO lost 3 members in the span of 2 years during the early stages of their career, both the fans and boys managed to hold on and become even stronger with each other. EXO's fandom is EXO-L, which has more than 5 million+ officially registered members. Most of these EXO-Ls have stayed with EXO since the beginning and the bond between them only grew stronger. You might wonder, how did the company strategize to make sure the fans stay engaged and love the artists?
First, Korean entertainment companies tend to set the "Boyfriend POV" to the K-Pop groups. In Korean reality shows or Concert clips, you might see a lot of cringy pick up lines or "cuteness songs" to attract the fans. By making the fans swoon and even start fantasizing about the stars, the companies successfully pull in the consumers.
Another feeling fans tend to feel while supporting K-Pop bands is feeling their hardships and difficulties. How can one abandon such an amazing group if we've seen what they went through? Our empathy combined with love or obsession with the group basically means we will continue to support them, by voting, buying albums, and streaming. And that is exactly what the K-Pop companies want from us.
The different fandoms and clashes between fandoms are another aspect that keeps fans, especially on stan Twitter, entertained and engaged to defend their favorites. Some notable fanwars are between EXO-Ls and Armys, BTS' fandom, Armys and Blinks, Blackpink's fandom.
The Ultimate Formula
Here is the final formula I derived from all Kpop groups:
(Strong vocals, dancers, rappers, visuals, and charisma)^(foreign members + multilingual) + (strong, lasting, and growing fanbase) = Ultimate Kpop Boy Band