You've gotten into your dream college. You're enjoying classes taught by your amazing professors. You've made new friends and found a community of people who are there to support you. In high school, you have been told to get into the college that's the best fit for you, but now that college is approaching an end, the question of 'what now' hangs in the air.
If you still have no idea what career path you want to take, or you're wondering what you can do with your college degree, I have a suggestion for you: consider going into consulting.
Unlike many other careers, consulting doesn't require a certain type of degree. For instance, all students who want to be doctors are required to take the MCAT and attend medical school. All students who aspire to be lawyers need to score well on the LSAT to apply for law school. However, with consulting, you are free to explore any major of your choice, as long as you have the necessary hard and soft skills required when applying for the job.
But what exactly do consultants do?
Consultants are hired by companies to give suggestions and implement policies that will benefit the company's growth. They need to provide helpful information to their clients that will help them achieve their desires. Their responsibilities may include addressing all the client's concerns, analyzing the central problem from various scopes, providing recommendations that advance the company's performance, and even assisting the client in understanding how to resolve future similar concerns.
Different Types of Consulting
Just like many other careers in business, a career in consulting can also be broken down into further categories. What type of consulting would fit you the best? What type would interest you the most? There are many choices out there based on what degree you pursued in college, but today, let's take a closer look at the five types of consultants that are more common and appealing to businesses.
Management Consultant
Management consultants are similar to strategy consultants in the sense that they are both very broad in terms of giving advice. Typically, companies hire them to advise on issues related to the company's structure, organization, and other related problems. They are also known as advisors due to the nature of their job.
Strategy Consultant
Strategy consulting is one of the more respected and competitive consulting jobs one can get. They typically help provide companies with recommendations on policies and organizational procedures. This type of consulting is also very broad, not having an incredibly detailed focus on a topic, and most CEOs or Senior Managers work with them to help the company advance.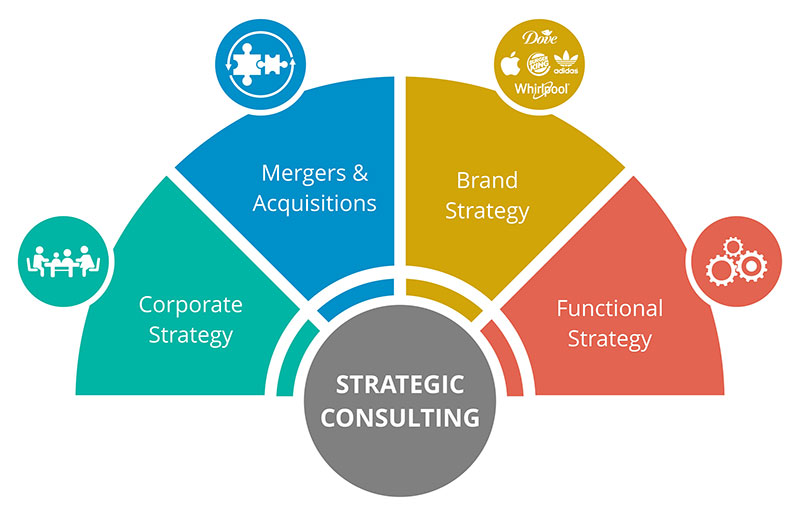 IT Consultant
IT consultants help organizations apply or appropriately incorporate technology to benefit the company. This mainly includes working on projects related to data analytics. This type of consulting is common for engineering or computer science majors, as it requires a certain level of expertise in software and coding.
Financial Consultant
As the name implies, financial consultants help clients deal with their assets and investments. They examine a company or client's income, debt, investments, and assets to reach a future goal or target. With their advice, people typically get a clearer direction on how to generate more wealth in the future through detailed financial planning.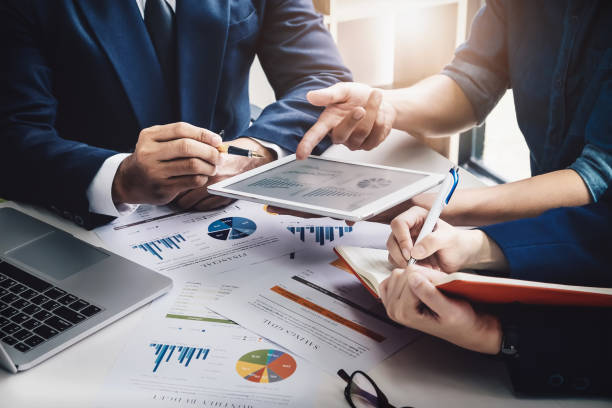 Human Resource Consultant
Human resource consultants typically deal with the HR department of a company and assist in effectively managing clients, employees, and contracts. They are sometimes hired to help reverse or make changes to a company's culture to better accomplish the company's future capital and financial goals.
There are plenty of other types of consultants out there that may be more suitable to you and your goals, and your options are not just limited to the business world. For instance, if you're into fitness and majored in nutrition in college, there are definitely wellness consulting jobs that you can apply for. Additionally, the rise of new consulting jobs includes social media consultants. These consultants typically are more intact with each social media platform and have experience with marketing from previous jobs or degrees.
Everyone who's seeking a career in consulting acknowledges that the Big 3 consulting firms are McKinsey & Company, Boston Consulting Group (BCG), and Bain & Company. These companies are very well regarded and extremely competitive to receive an offer from. Although each company has its own firm style, the consulting practices are generally applied across the industry, no matter which company you end up working for.
Every company has different types of cases that may be presented during interviews. For instance, there are profitability cases that may be focused on revenue, cost, scenarios, or decline. There are also Market Study or Market Sizing cases focusing on market share, entry, or growth. So the best way to prepare for case interviews is running through different types of cases and practicing the skills and processes required for each one. Make sure to have someone professional or even your peers who have experience review your resume so you'll have everything in check by the time you walk into your interview.
No matter which type of consulting you choose to go into, it'll be a unique experience that you can leverage for future career changes. Because of the experience you gain by being a consultant, many other employers or companies value the communications, writing, and independent skills that a consultant has. This allows for more freedom and connections in the business world in the future, putting you one step ahead of your peers and others.
Now that you have a general overview of consultants' job responsibilities, different types of consultants, and the Big 3 consulting companies, how valuable does a career in consulting sound to you? Would you consider pursuing this career path?