From doing runway shows, dancing for The Dance Across The USA Project, and gaining over 210k followers on her Instagram, at the young age of 13 Aly Jade has already managed to establish herself as a prominent name in the modeling, dancing, and social media worlds.
Who is Aly Jade?
A YouTuber, model, dancer, and overall content creator, Aly Jade has immersed herself into the social media world for almost 6 years now. You can find her on Instagram, TikTok, Triller, Twitter, and YouTube under @alyjofficial.
Being exposed to the public eye at such a young, Aly as struggled with the pressure that comes with such a following. And talking to the Teen Magazine she tells all.
What Does Aly's Future Look Like?
Working throughout different aspects of the industry, Aly Jade has gained enough experience to determine her passions and aspirations for the future.
When asked if she plans on pursuing social-media ventures professionally Aly responded: "Yes, definitely! Social media has a big part in my life and always will!"
She also plans on furthering her modeling career, and also possibly making a debut in the music industry. Having started a crew called: "The Take 2 Crew", she intends to focus a lot of time and effort into that.
The project I'm most proud of is definitely starting the Take 2 Crew with 4 of my best friends!
The "Dance Across The USA" Project
One of the projects Aly was excited and avid to participate in was the "Dance Across The USA" project. Dance Across The USA is a project aiming to simultaneously dilettante the beauty of the United States while featuring talented dancers from across the country.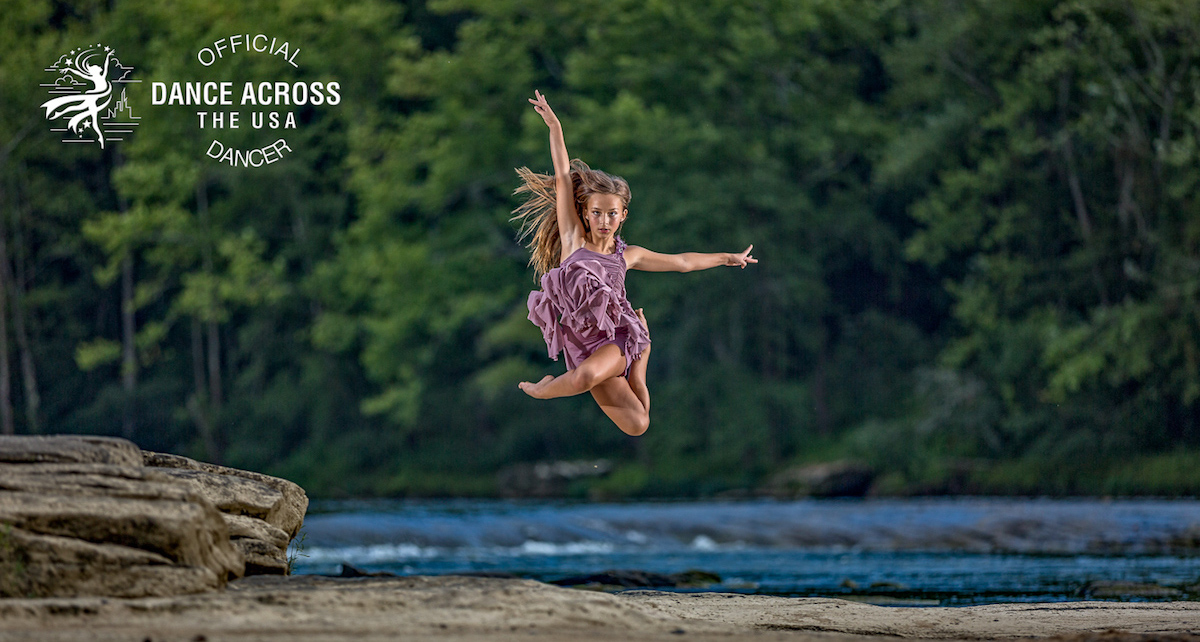 Driving to all 48 states, the dancers participating were photographed at a nationally significant monument in each state. The pictures taking during this project were later utilized to compile a book whose proceeds are to be donated to America's parks and the National Endowment for the Arts.
How Has Danced Changed Aly's Life?
Aly has been dancing since she was just 3 years old. Dance has been immensely formative of Aly's personality, values, and outlook on life. She finds that dance has made her more confident and out-going and has always been a great outlet to release all of her feelings.
Dance has always been a great way to express myself when I'm happy and sad. It's my therapy!!
Aly also finds that dance has also cultivated core values in her such as discipline. Both the skills and values Aly has learned through dance have acted conducive to gaining new opportunities in the performing arts industry and social-media world.
Her First Steps in the Modeling Industry
"Lots of practice in the mirror and being always camera ready!", Aly tells us when asked what modeling life is really like.
Aly also highlighted the importance of confidence and discipline when undertaking a modeling career. "You must have the confidence to take the hate & self-discipline when it comes to everything I put in my body to working out even on days I feel like just being lazy."
Daily life as A Social-Media Creator
"Social media for sure keeps me busy and since I'm a YouTuber, I'm always filming and always creating content and staying active on my platforms by going live and posting daily!" Aly says.
Aly also stressed how important it is to her to stay connected to her fans by using social media. "I truly appreciate my fans! They're so supportive, and they're the ones that inspire me to continue creating content!!"
Aly's Advice To Her Fans
Aly tries her hardest to promote positivity at every turn. When asked to give her the most valuable piece of advice to her fans, Aly unwaveringly replied: "Be you and always know social-media doesn't define you". And she couldn't have stated it better!
@alyjofficial

Skateboarding 🛹 ##TheWeekndEXP

♬ Wild Thoughts DJ Khaled
She also advised fans planning to pursue a career in the social-media to prepare to get many opinions and to be careful about what they post on their accounts. "Be careful whatever you put out there, is there forever" Aly says. She encourages anyone contemplating a debut in the social-media industry to be creative, have fun, and above all be themselves.
Struggling with Social-Media Hate
Just as every influencer, Aly has struggled with the issue of social-media hate. Maintaining a positive mind-set, although challenging at times, is what has helped her remain untethered by the negativity.
Aly also emphasized that she tries to remind herself that people on social media don't know the real her. What people see on her social media is just a limited retrospective of what her life really is like. Therefore, she keeps advocating for what she believes in without letting any of the hate get to her on a personal level.
Using Her Platform to Spread Positivity
Aly finds that being given such a huge platform is truly a blessing, and she plans on utilizing her position in the best way possible. More than anything, she wants to use her outreach to promote positivity and raise awareness about ongoing issues.
A cause Aly is very passionate about and plans on advocating for in the future is homelessness. "I am very passionate about ending homelessness and using my platform to set a good example for others," Aly tells us.
Aly also plans on using her outreach to promote positivity and self-love. She wants to remind her fans of the importance of staying true to themselves and not letting others' opinions affect their confidence. Being in the public eye, Aly has first-hand experience struggling with negativity and lack of self-confidence and wants to try her best to pass on all the lessons she has learned throughout this process to her fans.
Fun Facts
-Aly is super shy until you get to know her
-Aly if obsessed with butterflies
-Aly is a huge animal lover and loves rescuing doggies.