Let me guess... You used to have an amazing Instagram feed, but since lockdown started it has only become a memory. Well, don't worry! I am here to tell you that being in lockdown is actually a BLESSING for your feed, why? You may ask. Well, you actually have the time to take pictures and enjoy the process. But how do you start? Well, friend, we start right here! Read below for all the tips and tricks that will make this journey towards your Insta glow-up, easier!​​​​
1. You Can't Start a Project Without Materials
No one in the history of the world has begun something amazing without materials to create it. So, for you to have an amazing Instagram feed you will need to have a couple of the following things:
A Ring Light
A ring light provides you with the perfect amount of lighting for either night or day! A Ring light creates a more "professional" looking shot, and it is perfect for gloomy weather conditions. As well, it is portable, and it has three different light settings, which gives you more options when taking a picture. Finally, it has a phone stand already included that comes with a Bluetooth remote, which enables you to take pictures without actually touching the phone! With a Ring light, your Instagram will never be boring!
Shop for this Ring light Here !
Phone Tripod & Bluetooth Remote
When you search for a phone tripod, make sure it comes with a Bluetooth enabled remote, now that without it, there's no point in having a tripod. But, if you have a Ring Light, why do you need a tripod? Well, you aren't going to take that Ring Light everywhere, especially if you go to shoot at an outdoor location. So a phone tripod is the perfect, portable way of moving your photoshoot anywhere, without the hassle of someone else taking your picture, or ruining your phone by putting it anywhere!
Shop for this Tripod Here !
Phone Camera Lenses
So we all know our phone cameras have actually become amazing and can even surpass some a real camera's quality. But sometimes that just doesn't cut it; we want the best for our Instagram, right? Well, let me introduce you to the phone camera lenses, which basically converts any phone into a pro-camera. It comes with various lenses that are adjustable to your phone, and you can take them on the go! They help you adjust the light in your pictures. It creates cool, close-up, and depth effects, and much more! Shop for this Tripod Here !
White Wall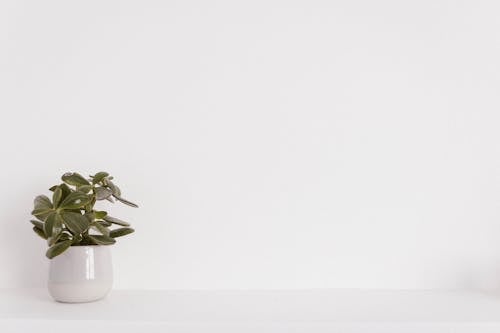 This step is honestly kind of optional, but having a blank wall for those times you want to take a picture, but can't find a place to do so is life-changing. As well, a blank wall gives you all the spotlight, now that it brings out your outfit and your overall features. You can never go wrong with a classic white background picture! And, if you don't have a white wall available, you can always use a white bedding sheet and locate it on a wall and use it as a backdrop!
2. Pictures Aren't Just About How They Are Taken

VSCO and all other editing apps you knew before are now old news. This combo (which is free, btw) is the new way to edit and make your pics #Instaworthy. With the Presters app (crown logo), you download certain "filters" that you then export to Adobe Lightroom, and they instantly transform your pictures. All Instagram influencers use these apps to make their posts look more clean and professional.
Finally, Prequel is the famous new app tiktokers and influencers are using to spice up their Instagram feed. While in this one, you need to pay to use certain "filters" the trendiest ones are free, giving you amazing effects such as "bling" and "retro" effects on your pictures. With these apps, your Instagram is going to stand out!
3. A Week Before "The Photo Shoot"
Taking pictures is not just smiling at the camera, but actually, there is a whole planning method behind them. If you want a successful Instagram feed, then you are going to have to put in the effort. First, you need to decide what you want the theme of your photoshoot to be. It could be, based around nature, or city life, a specific aesthetic, etc. A great place to start searching for ideas is Pinterest, or you could also review your favorite influencer's Instagram and gather some ideas from there.
When you have finally found the theme of your photoshoot, it's time to make a mood board. You could create a board on Pinterest with the title of your chosen theme, and pin images from other photoshoots that relate to your main idea. Next, you should start thinking about props. Are you going to be shooting in your backyard?, Are you going to use the sky as your background?, Or are you going to shoot on a white wall in your house?, If your theme is nature, are you going to need leaves? If your photoshoot centers on a 'glam' theme, are you going to need pearls? These questions are essential because they are usually the details that make your pictures "pop"!
4.Let's Talk Wardrobe !
Ok, so now you have your theme, mood board, and potential props ready, but what about your clothing options? This part can either be easy or difficult. It all depends on how you executed the previous step. If you have a clear theme and vision, forming a wardrobe will only require minimal effort. But there are a few rules you should keep in mind. The first rule is "less is more." If you are going to be using various props or are going to be shooting in a 'loud' background, then opt for a more "minimal" clothing choice. Try wearing a monochromatic outfit. You can never go wrong with a black or white look.
The second rule is "being comfortable > looking perfect." You can tell through a person's pictures if the subject is uncomfortable, so be sure to choose an outfit that makes you look and feel good. Finally, make sure that you are "true to yourself." Make sure that you are dressing up for yourself and that no one else's opinion impacts your clothing choice. The key to a successful photo shoot is the "vibes" you emit through it.
5. The Day Before "The Photo Shoot"
This day is your "make it or break it" day. Today is all about planning all the final details of your photoshoot. Today you need to have all your outfits ready and set. As well, you need to check the weather, because we don't want a photoshoot in the rain (even though sometimes it's cool.) This day is also pretty good for you to research some picture poses for extra inspiration, and you can even practice them in front of a mirror!

Also, make sure that your equipment ready for tomorrow. Finally, go to bed early. Try to read, meditate, or listen to music before falling asleep; this will ensure that the next morning you wake up in a good mood and feeling refreshed. Don't overlook this step; believe me, there is no amount of makeup that can hide a "tired" face.
6. Photo Shoot DAY!
Okay, I'm not saying you need to go full-on "Victoria's Secret Angel," but I am not saying that you can't… The morning of your photoshoot, wake up like it's the best day of your life. Blast out music that gives off "good vibes" and eat a delicious and energetic breakfast. Based on the hour you are taking the pictures*, head-on and start getting ready.*I recommend shooting in the morning or the early evening; since usually at this time, light is at its peak, and it provides a more natural effect to your pictures.
*Pro Tip: When getting ready, pretend you are in a makeover montage in a movie from the 90s, believe me, it makes everything so much fun. When you have finished your makeup and have your outfit on, it is time to head on to your set. Make sure your phone is set with a timer or connected to your Bluetooth remote, put your phone on its tripod, and start accommodating yourself.
When you are finally comfortable in your setting, you can go ahead and start taking pictures. Be sure to change poses and props, if you have any. After taking many pictures, sit down and review them to see if you need to change anything and if not, go ahead and keep posing! When done, get into some comfy clothes and remove your makeup (you are free to skip this step, it's just for your comfort.) Then go ahead and clean up your set and put everything back in its place.
After you have finished cleaning up, it's time to edit your pictures. My suggestion is to get into some comfy clothes, grab your favorite snack, head onto your favorite place in your house (because social distancing), put on your favorite music, and sit down with your phone. You'll notice how fast the time passes by and how relaxing it is. Finally, when you have finished editing all your pictures, all you have left to do is find a caption and post. I recommend looking for quotes in a song, or using a question to interact with your comment section!
My Experience
Now, after giving you all this advice, you may ask yourself, "Hmm... Why don't you show us if it works ?" Well, I've got two words for you, "Fashion Influencer." Yes, I am a micro-influencer with the obligation to pictures on social media every day! So I have used this plan a million times, and yes, sometimes it may feel like you need to do a lot of work, but in the end, you don't even feel it. I also want to mention how sometimes my lazy side takes over me, and when this happens, mirror selfies are your best friend. So keep that in mind the next time you want to "cheat" your way through the photo session.
I first started without a ring light, and it was sometimes hard to shoot content, but it wasn't impossible, and I made my way through with no problem. But after I got one, I could immediately tell the difference, so it is not extremely pivotal, but it does make a difference in your photos. I also feel that Adobe Lightroom is the best editing app ever! Since I discovered it, I don't let it go! My pictures go from a four to a ten in a matter of seconds! On the contrary, I feel prequel is best for editing videos rather than photos, but their effects are next-level.
For inspiration on my photoshoots, I have a Pinterest board with millions of ideas on what I want to do next. I even have a list on my phone of ideas, and I check them off once done. I usually don't use props in my pictures, except for glasses and a purse. But I am incorporating them in my upcoming photoshoots. I am usually a busy person, so I select a specific day of the month to have a photoshoot with different outfits. I do this, so I only have to do one photo shoot instead of ten, but sometimes I only do one if the occasion is special!
When getting ready for a photo shoot, I usually got to bed at 9 p.m and get off my phone 20min before going to bed. I listen to music and fall asleep. The next day I wake up at approximately 8 a.m, and I take a shower, have breakfast, and chill out for a little bit. I then start getting ready because my favorite time of day to shoot is at 3 p.m. After all, the light is soft and natural, not too harsh but not too dark, just perfect. For me, it is sometimes hard to find a white wall (yeah, I know right), but I try to get creative with my surroundings and find a cool pattern on a wall, etc.
My daily photoshoots usually last about 10 minutes maximum, because I have discovered my angles and how to pose depending on the situation, so for me, it's more "click, click, click... Boom! Done !" But if it's for a special occasion, it usually takes about 40 min or more depending on how many shots I need or want ! I don't use many props or any at all, so I kind of skip the "clean up" stage.
Finally, when I edit, I use my predetermined Adobe Lightroom filter and make little to no adjustments. I usually do this at night while lying in my bed with music in the background and probably eating popcorn. I then proceed to find a caption that I like (either by searching it or I take it out of a song, etc.). I then make the picture a draft on my Instagram, so the next morning, everything is saved, and I can go ahead and click post!
The End Is Just The Beginning
Wait, you thought this was over ?! Hahaha, oh darling! We are just getting started! This process is full-proof! You can rinse and repeat how many times you want. You can even do a collab with your friends and make a big photoshoot! With this method, the sky is the limit!