In the springtime, everyone begins to anxiously await break and the endless relaxation and time with friends that come as a result of no school. However, at some point, massive amounts of free time can begin to feel a little unproductive. Once you're all caught up on Netflix and hopefully a little sun-kissed, look below for ideas to use your free time wisely.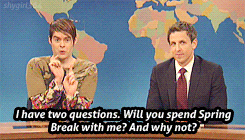 Make a List
Whether you're feeling overwhelmed by the amount you have on your plate or simply are a forgetful person, making a list of everything you have to do/want to achieve in a day will make your tasks seem much more manageable. Pro tip: list all your tasks by descending importance. It doesn't matter if you get through everything, you will be able to cross off the most important items first.
Clean Your Closet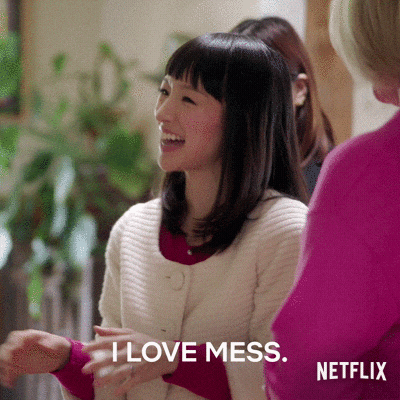 Nearly everyone has clothes sitting in their closet or drawers that they never wear. Take the time to sort through all those extras and finish with an organized space that would make Marie Kondo proud. Turn your spring cleaning into something better by donating the clothes to an organization like Clothes to Kids. Make the work easier with the motivation of popping out warm weather essentials again.
Start Exam Prep Early

This something no one really wants to do, but it can be helpful to bite the bullet early. Starting to study over spring break can be especially helpful for APs which are usually earlier than school exams. Invest in a review book for your AP courses. No need to spend hours each day with your nose in the books- even getting your notes in order helps, as well as clearing out binders of papers you don't need anymore.
Get Back on the Workout Grind

Sometimes during school, the last thing anyone wants to do is break out the running shoes. Vacation is the perfect time to hit the gym again. Don't be overwhelmed by the thought of sticking with a routine. Do what makes you feel good, the important part is that you're being active. Asking one of your sportier buddies along with you to go for a jog on the beach or making a killer playlist makes exercising a little more manageable.
Read a Book

Your mom has probably told you before, but reading is good for your brain. It gives you ideas and expands your worldview. Like a lot of people I know, the last time I really read a book was about two years ago because of various excuses like school and extracurriculars. However, now we can't say we're "too busy". Wander around the bookstore for a little bit and see what catches your eye.
Apply for a Summer Job

Summer work positions go quickly, so get ahead of the game by starting an application now. Think beyond typical teen employment like the frozen yogurt shop or fast food. Try to find something you really like. Maybe it's an internship at a local business or shadowing a surgeon at a hospital. Don't be afraid to use connections you have through people like your friends' parents and teachers.
If All Else Fails…

Relax! That's what break is about, after all. The goal is to come back to school feeling rested and ready to finish strong. Sometimes what you need is week-long relaxation session. Break sometimes has the same effect as long hot showers- in the middle of doing nothing you are suddenly overflowing with great ideas and creative thoughts.