Now that fall has officially arrived, we can finally put summer behind us and begin to not only relax but also enjoy the cool weather. As fall is my absolute favorite season, today, I have decided to share seven fall essentials you NEED for this season. I hope you enjoy it!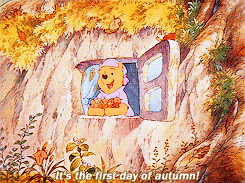 1. A fuzzy Blanket

As fall arises, a warm and fuzzy blanket is one of the most crucial autumn essentials. During this time of the year, I absolutely love curling up by the fire with a good book and a cozy blanket. It is wonderful how many blankets you can buy in various colors and sizes for such a low cost! If you would like the blanket shown above, purchase it here!
2. Pumpkin Spice Starter Pack

During the fall, many high school students either begin or continue applying to college. With that being said, this fall variety of coffee is a wonderful solution to decreasing stress and anxiety during this time. This set is a wonderful buy as you receive three different kinds of coffee (fall blend, pumpkin spice, and maple pecan), for only $30!
3. 7 Piece Essential Skin Care Pack
With the weather changes that come along with the colder months, your skin typically becomes quite dry. This seven-piece kit from Sephora is a wonderful solution to this dry skin dilemma. Within this kit, you receive a Freezing Mask, Pearl Face Mask, Shea Lip Mask, Bamboo Stick mask, Oat Museli Mask, Hemp Mousse Mask, and an Aloe Vera Hair Sleeping Mask! Better yet, this kit is only $12.
4. A Fall Scented Candle

Autumn scented candles are my absolute favorite! I love entering a room and smelling scents such as Apple Cider, Cinnamon, Pumpkin Spice, and more! That is why I genuinely believe a fall-scented candle is essential! MagicArtCoStore, on Etsy, sells some of the cutest fall-themed candles I have ever seen! I definitely recommend checking out their Esty and purchasing one!
5. Maple Sea Salt Kettle Corn

Next, it is vital to have a delicious fall snack. One of my favorites happens to be the Boom Chicka Pop Salted Maple Kettle Corn. This popcorn has a perfect blend of salty and sweet with a slight maple tint! It is a fantastic snack, but beware, it is addictive! If you would like to purchase a bag, you can find it at Walmart, Target, and various other stores.
6. Chunky Boots
Regarding fashion essentials, boots are the way to go! Personally, I find these Faux Fur Lined Chelsea Boots from Doc Martens absolutely adorable. Doc Martens are one of my favorite shoe brands, and I recommend them to absolutely everyone! These sell for about $160, and more affordable dupes can most likely be found online!
7. Cozy Sweater
For the final fall essential, a cozy sweater is fantastic. When the weather becomes cooler, sweaters are my all-time favorite clothing item. This one in particular, from Aerie, is stylish and would pair nicely with the Doc Martens mentioned previously. If you would like to purchase it, you can click here!
That's a wrap! Seven essentials for the fall season. I hope you found this article helpful and have found something that you plan to purchase yourself! Also, if anything particularly interested you, the items are linked within each of the descriptions! Have a wonderful fall!