Feeling bored? Wondering which show to binge on next or what hobbies to pursue? We usually run out of interesting shows to watch or rewatch the same things.
Over time, it makes your mind dizzy with boredom. No worries. I got you. We don't usually think of books as our first choice, at least that is the case with people who aren't readers.
This mini-list of the 5 best books is just the surface. They will help you build a hobby that improves your linguistics skills while allowing you to dive into thousands of worlds! They will not only be able to interest you with the tactics of mystery but will intrigue you, so much so that you will automatically be picking up a book to read. By reading fiction, you will not only increase your imaginative ability but also help you feel more connected to humanity, in the days of depressive social media loops.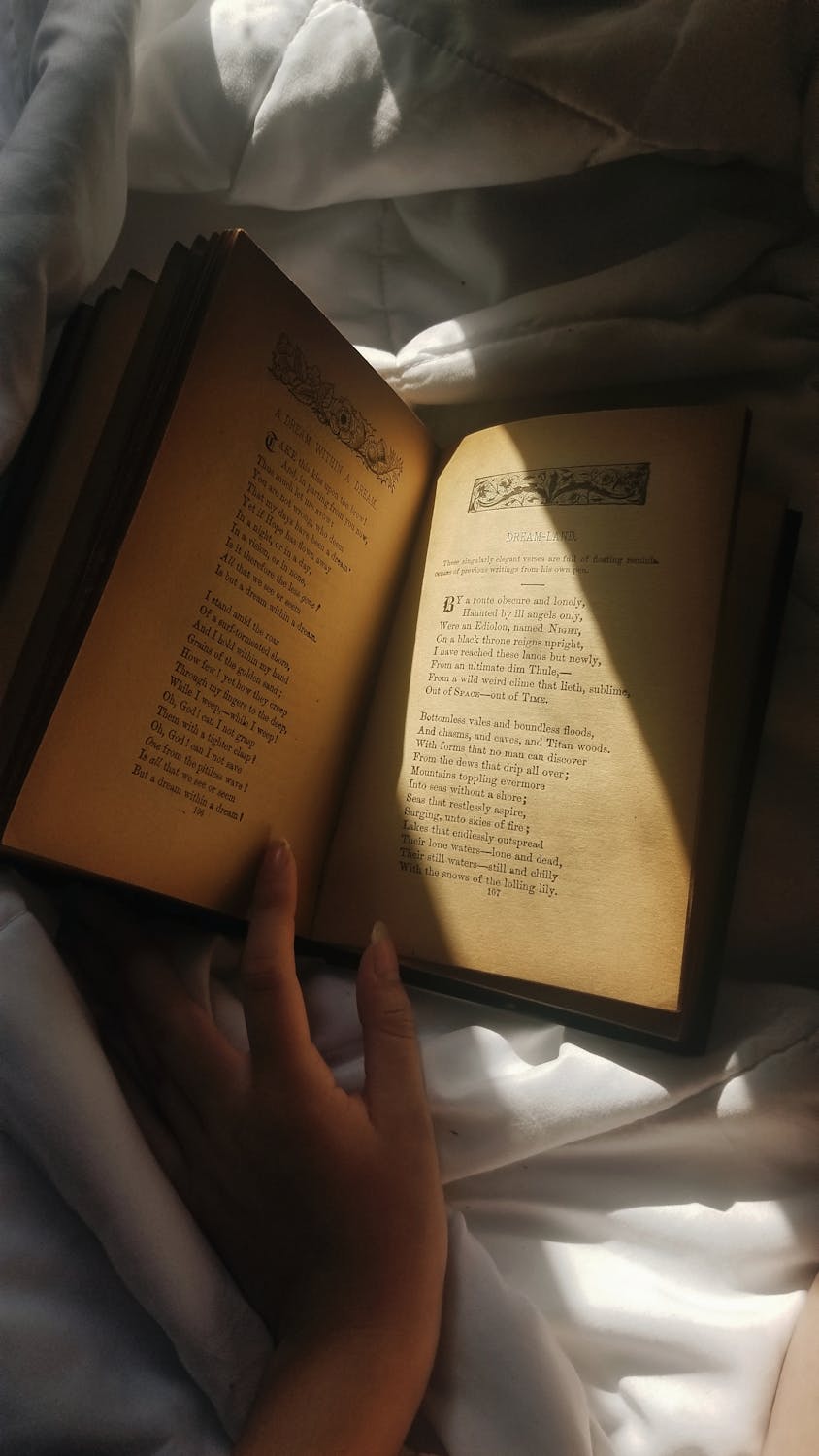 Image: Book under sunlight by Sofia Aljandra from Pexels
Personally, I used to hate reading. During winter break, I decided to volunteer for a Teen Book Review program for young people, to gain volunteer hours while pursuing an easy task of reading a book. Although it took me a few days to even start the book.
But, once I started, there was no stopping. I went from Zara Hossain Is Here to the many books recommended online, whether they be the extreme novels by Colleen Hoover or the dark fantasy novels by Sarah J. Mass. I was reeled into the reading world!
1. Crescent City: House of Earth and Blood
Do you like thrillers with a little spice of romance and action-packed turns? If yes, this book is the PERFECT one for you. Sarah J. Mass' book won a Goodreads Choice Award Winner for Best Fantasy (2020)! Some reviews are based on famous book websites; 4.5/5 by Goodreads, 4.7/5 from Amazon, and 4.7/5 by Audible. A #1 New York Times bestseller!
Although this is a series and usually the first books don't live up to their life, this series is unique. Starting from the very first book, everything intensifies with each scene and character. Trust me, as a person who used to dread reading, coming across this book made me crazy about reading.
It was like watching the most exhilarating action-packed thriller. This is one of the most well-woven stories, despite a few flaws, this story will be memorable! If you think book series are the most boring things to have been created on Earth, you will be proven wrong by this one because the ending will only leave you wanting more!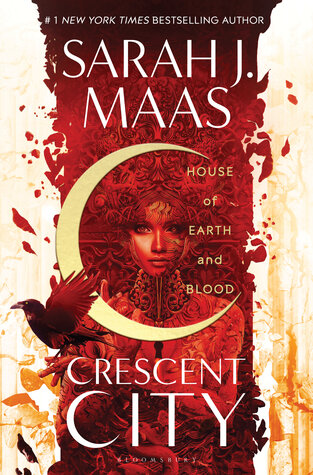 Image: Crescent city book by Jenny Standiford from her Book Review
To give you a brief summary of this, it is a mesmerizing story about the truest friendship between half-Fae and half-human Bryce Quilan and Danika. One horrifying, thunderous night, she finds her best friend's body shattered at her house with nothing but the remains of her broken bones and flesh. She was just healing from her death when the attacker strikes again in Crescent City and Bryce is dragged back into her painful past.
Hunt Altahar, a cold-hearted assassin bound to the mercy of the Archangels (he once attempted to overthrow), is forced to protect Bryce at all costs. But with a demon wreaking havoc in the city, as Bryce and Hunt dig deep into Crescent City's mysteries, they discover a dark power and a blazing passion between their hearts.
2. The Seven Husbands of Evelyn Hugo
We all love a little time capsule that takes us back to classical times, in Hollywood. Those were the legendary days, many would agree, of the film industry. The Seven Husbands of Evelyn Hugo is a book to die for.
I repeat, a book to die for. This legendary book, written in the form of a biography, will capture your heart and show you the lessons in life that we all have to learn at some age. The perspective of the all-time famous, Evelyn Hugo.
The character is shaped so well, that you might think Evelyn was a star in reality, that had ruled Hollywood, but after all, that is the response many readers would have to such an intense fiction story. Some reviews from famous book websites; 4.4/5Goodreads 4.6/5Amazon.ca, and 4.7/5 from Audible. Taylor Jenkins' book rules the #15 spot on the Amazon charts for most-sold fiction. It has been there for more than 90 days now, as well as being a Nominee for Best Historical Fiction (2017) for Goodreads Choice Award.
Image: Trail of books by Laura Kapfer from Unsplash
Aging and reclusive Hollywood movie icon Evelyn Hugo us to tell the truth about her glamorous and scandalous life. Although her choice of Monique is a failing magazine report, the story is just mysterious. Why Monique?
Evelyn Hugo, making her way to Los Angeles in the 1950s to her decision to leave show business in the '80s, and, of course, the seven husbands along the way. She unravels a tale of ruthless ambition, unexpected friendship, and great forbidden love.
This book comes with a trigger warning. Some happenings in the story may trigger certain people!!!
3. Verity
Who doesn't love a book that is, in itself, a mystery for the reader to solve?! You may have seen readers mention the manuscript or the letter. If you didn't, then you are about to now! Colleen Hoover's book got a Nominee for Best Romance (2019) in Goodreads Choice Award. Some reviews are based on famous book websites; 4.4/5 on Goodreads, 4.6/5 by Amazon, and 4.4/5 by Audible. The #1 New York Times Bestseller, The Globe and Mail Bestseller, and Publishers Weekly Bestseller.
Image: Books in front of a window by Ioann-Mark Kuznietsov from Unsplash
But don't let one award fool you. This book is not just a romance, it is an extreme psychological thriller!
Lowen Ashleigh is a struggling writer when she accepts the job offer of a lifetime. Jeremy Crawford, the husband of one of the richest, best-selling authors, Verity Crawford. Lowen is given a lifetime opportunity to continue the series Verity left off.
But, when the manuscript of Verity shows up in her hands, her life becomes a spiral of bone-chilling sides of Verity. The moment she started reading the manuscript, her perception of the family changed, wholly.
However, this book does include graphic content, just a warning before you start to dive into the disturbing world of Verity.
4. Six of Crows
A story full of out-of-the-box characters and a book with strong female characters and a crooked plan to plan the biggest robbery in the brutal world of Ketterdam, where thugs are considered the norm and the civilized, absurd. This book, as many times as you read it, will NEVER get old. Why?
The outline of the story is something you may never have expected from the world of writing. Bardugo has flawlessly embedded a sense of imagery into each and every line of this book, painting a perfect movie in your mind. On top, this book comes with a Netflix show, and what is better than reading the book first and then getting something new on the list of shows to watch?
It has also been a Nominee for Best Young Adult Fantasy & Science Fiction (2015) in Goodreads Choice Award. Some reviews on this marvelous book include, 4.5/5Goodreads and 4.6/5Amazon.ca.
Kaz narrowed his eyes. "I'm not some character out of a children's story who plays harmless pranks and steals from the rich to give to the poor."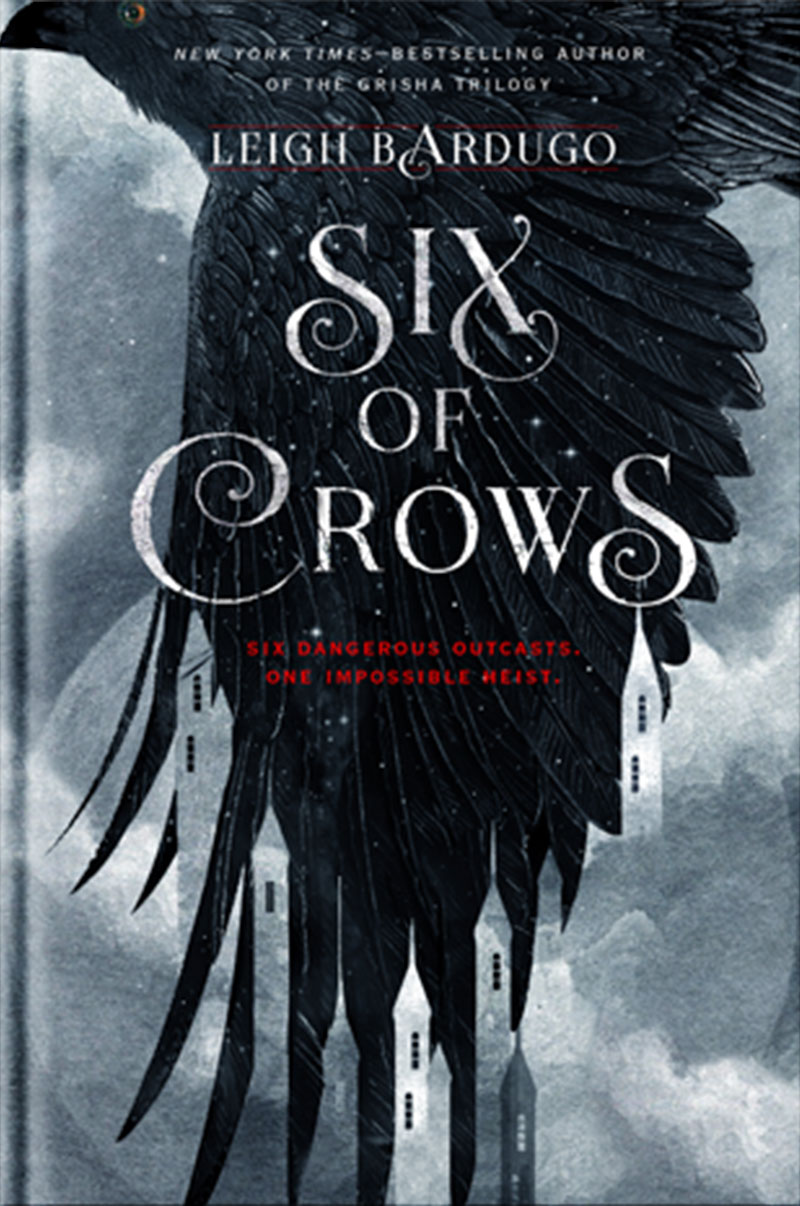 Image: Book cover by Leigh Bardugo from her official website
Ketterdam is a hub of international trade where anything can be had for the right price—and no one knows that better than Kaz Brekker. When given the chance to carry out the biggest heist in the history of Ketterdam thugs, Kaz compiles a group of six strong outcasts. How will they fit in together?
Will they carry out the impossible heist? Kaz's crew stands between the world and destruction—if they don't kill each other first.
5. The Inheritance Games
Whether it be puzzles, riddles, or a maze, The Inheritance Games has a game to confuse the reader at each turn. This is not an over-rated review of the book, it is the reality of the book. As I said, I used to find reading an arduous, long chore that was never-ending, almost.
At first, although the concept is interesting, it takes a while for the story to really get into its flow. After a few chapters, the story is more than satisfying! It has a heart-boggling love triangle between Avery, Jameson, and Greyson with an addition of cruel games in the race to win a staggering inheritance of the Hawthorne Legacy.
It is a series, but trust me, Jennifer Lynn's amazing mix of eccentric and bizarre elements brings out the best! It was a Nominee for Best Young Adult Fiction (2020) for Goodreads Choice Award, as well. Some reviews from famous book websites include 4.2/5Goodreads and 4.6/5Amazon.ca. As many have said, this book is impossible to put down!
Image Credit: Black Horse Chess Piece near Roque chess piece by Piotr Makowski from Unsplash
Avery Grambs has a plan for a better future: survive high school and make a good enough living to survive. But, when Tobias Hawthorne, one of the richest business tycoons in town, signs his inheritance to Avery. She has no idea what the Hawthrone brothers are or how dangerous her life is about to be.
A mansion full of puzzles and riddles, a confused heart between the two charming Hawthorne brothers- serious Greyson or the competitive Jameson. A killer on the loose. Will she survive or will her inheritance be the way to her destruction rather than to her dreams?
All in all, the world of reading is vast and without limit. These are the best books to develop a strong hobby in writing and get the delirious taste of tangy, yet sweet, worlds. Reading is full of wonder. So fasten your imaginative minds and grab a book!