As much we might like the summer to last forever, it unfortunately doesn't. Which means, like it or not, getting ready for the next school year.
Even if school isn't your forte, with the right tools and plan, you can rock this school year. Here are 10 ways to get ready for the next school year.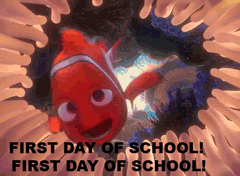 Find Your Routine
A few weeks before school starts, start figuring out your routine. Make a list of everything you need to do in the morning before school. Set a stopwatch and go through your morning routine. Once you know how long it takes you to get ready, start practicing your routine and make adjustments as needed.
If you get your routine down before school starts, you don't have to worry about getting back in the groove when you actually have someplace to be.
Go To Bed At A Decent Hour
It's fun to stay up half the night, I'll admit it. However, when school starts, staying up isn't an option as most of us have to get up in the morning to get ready for school.
The best way to get back on track, is to ease yourself in to a sleep schedule, keeping in mind that the average teenager needs around 8 hours of sleep a night. Start by going to bed a little earlier each night until you are going to bed at a suitable hour.
Start Gathering Your School Supplies
Stores are already putting out school supplies. While it might seem silly to buy your supplies this early, there are more options available now than there will be closer to the start of the school year.
Choose supplies that fit your personal style. Stores like Walmart and Target have dozens of options for notebooks, pens, pencils, and any other supplies you might need.
Make A List Of Your Classes
By now, you probably have a good idea of what classes you'll be taking. Make a list of all the classes you're taking this year and then ask friends and siblings who've taken those classes before, for any tips and advice they might have about those classes. Write down what they say next to their corresponding class. You can refer back to your list anytime you need.
Start A School Year Diary or Scrapbook
A fun way to keep all your memories from this school year together is to start a school diary or scrapbook. Throughout the next school year, fill your scrapbook or diary with memories such as ticket stubs from games, pictures of you and your friends, and anything else that you want to add.
At the end of the year, you can look back and see how far you've come and all the wonderful memories made along the way.
Try Out Easy Lunch Recipes
If you make your school lunch every day, spend some time on Pinterest looking for easy and healthy lunch recipes. Make a list of the ones that sound delicious and try each recipe. Write down which ones you liked and which ones you didn't.
Add all the recipes you liked to your lunch menu.
Put Your Back-To-School Wardrobe Together
One of the best confidence boosters on the first day back, is a gorgeous outfit. Look through your closet and see what items you have. Pull out any clothes that don't fit or that you don't like and donate them or give them to friends or siblings.
After you've done that, look at what you have left. What clothing do you still need?
Set a reasonable budget for yourself and go shopping. Try to find pieces that work well with what you already own. This will help you stay on budget and give you more outfit options.
Decide what Extracurricular Activities You're Going To Do
If school isn't your favorite pastime, you still have extracurricular activities to look forward to.
Make or find a list of all activities offered by your school, then mark all the ones that sound interesting. After you do that, decide which ones you feel like you can actually commit to. Pick at least one activity you know you'll enjoy doing, so you don't get stuck doing something you hate.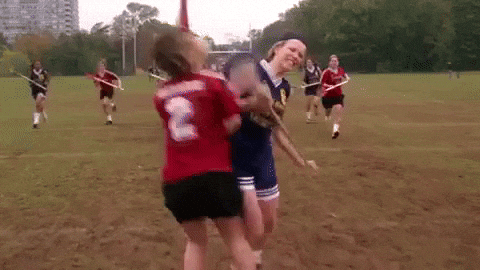 Refresh Your Study Space
Updating your study space is a great way to get you back into a school mindset. You don't have to do a big overhaul either; small fixes such as decluttering, adding a new desk lamp, or hanging up a bulletin board full of inspiration all are great ways to revamp your space.
Pinterest is a great source of inspiration for study space upgrade ideas.
Have A Back-To-School Movie Marathon
Before going back for the fall, invite your friends and family over for a back-to-school themed movie marathon. Make fun snacks and even decorate if you would like. Make it as simple or as fancy as you wish.
Back-to-School Movie Ideas
1. So Undercover- A private investigator enrolls in college and joins a sorority in order to protect a former FBI informant's daughter from the mob.
2. Glory Road- The incredible story of the first men's NCAA basketball team to start five black players. (Trigger warning: This movie does discuss racism.)
3. Legally Blonde- Southern California girl, Elle Woods, attends her ex-boyfriend's law school in order to win him back.
4. Kindergarten Cop- Arnold Schwarzenegger stars as a tough LAPD detective who is forced to go undercover as a kindergarten teacher in order to keep a drug lord from kidnapping his son from his ex-wife.
5. Sky High- The children of superheroes start high school at Sky High: the school for superheroes.
The school year is full of opportunities and memories that are waiting for you. And remember, summer is only nine months away.