In the next 30 days, students across the globe will have the opportunity to go back to school, some may have to stay home and stay online while others, will be walking back into their classes for another year. Amidst COVID-19 many wonder how to prepare for these situations, and with that, here are 10 Ways To Get Ready For The Back to School Rush!
1. Make Sure You Have The Essentials!
This year is going to be different for everyone. . . and that includes some extra supplies on our list for every student!! Whether it masks, hand sanitizer, or the average pencil check out this checklist below to see if you have everything you need before school hits!
The All-Time Best Back-to-School Supply Lists For All Grades: https://getschoolsupplieslist.com/
Your 2020 back-to-school checklist to protect against Covid-19: https://www.cnn.com/2020/07/27/cnn-underscored/covid-19-school-supply-safety-checklist-2020/index.html
The Ultimate Back-to-School Shopping Lists (From Kindergarten to College): https://www.goodhousekeeping.com/life/parenting/tips/a17427/school-shopping-lists/
2. Organize YOUR Space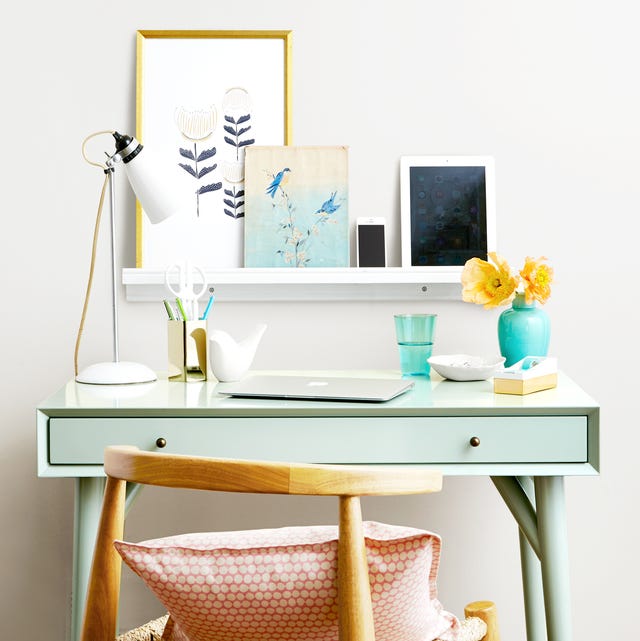 Many of us are particular about how we can work, and in which settings. Whether it be on the couch, the basement, the garage, our room. . . it's time to get your head in the game and organize that space the way you want it for the school rush of work! Want some tips? Follow these leads:
18 Desk Organization Ideas That'll Make Doing Work Less of A Chore: https://www.goodhousekeeping.com/home/organizing/g25576393/desk-organization-ideas/
8 Ways to Turn Your Tiny Desk Into An Awesome Home Office: https://www.themuse.com/advice/8-ways-to-turn-your-tiny-desk-into-an-awesome-home-office
Working From Home? Here's How To Create A Productive Home Office: https://www.extraspace.com/blog/home-organization/how-to-create-a-productive-workspace-at-home/
3. Try Prepping Some Meals

It might seem like a waste of time, but when we get stressed we eat anything we see, that's why it will make your life easier, and less cheesy to make and prep your meals ahead of time! Try printing and using the worksheets below, or using the app suggested! Promise, it's not a waste of time!
How To Meal Plan in 3 Easy Step (W/Free Printables): https://her-happy-home.com/how-to-meal-plan/
4 Meal Planner Templates (Free Download): https://gatheringdreams.com/meal-planner-template/
My Ridiculously Simple Meal Planning Strategy: https://kalynbrooke.com/house-and-home/meal-planning/ridiculously-simple-meal-planning-strategies/
4. Sleep, Sleep, & Revise That Sleep Schedule

Oh Yeah! You already know who you are! You either wake up really early. . . by someone splashing water on your face or. . . you wake up so late that you know that you just missed a half an hour of your class! The Back To School Life does not make it easier, but you can make it easier by setting expectations, alarms, morning songs, or someone to wake you up! Need a few recommendations? Check Out The Apps Below to make waking up a little less stressful:
Morning Routine - $1.99 - IOS

SleepCycle - Free - iOS, Android

Calm - Free - iOS, Android, Desktop

Poncho - Free - iOS

The Rock Clock - Free - iOS, Android

Momentum - Free - Chrome

Alarmy - Free - iOS, Android
5. Make A Schedule For Yourself

It takes time. It takes planning. But most importantly it helps you!!! Organizing your schedule will help open up your schedule and allow you to take those breaks in between, or have a snack, go on those runs, or hang out with your siblings! This especially helps if you have to take care of siblings, or other people because at the same time you are taking care of yourself! Here's a list of things to consider as your plan your schedule along with those templates you all love!!!
Waking Up/Sleeping

Breaks

When To Eat

Babysitting

Jobs/Work

School

Excercise

Time For Yourself
Weekly School Schedule Template: https://yeswemadethis.com/weekly-school-schedule-template/
Printable Weekly Schedule: https://www.etsy.com/listing/665487398/weekly-schedule-weekly-planner-printable?ref=related-3&epik=dj0yJnU9el9WNWR3LVhzRURlU2FlUE92V3pnS25waVZDS3owRTImcD0wJm49TTNiWHF0WXdLRG8zbzR2S20tWlhtQSZ0PUFBQUFBRjgzSkpn
Printable Weekly Planner Templates: https://onplanners.com/templates/free-weekly-planner-templates#utm_source=pinterest&utm_medium=organic&utm_campaign=weekly&utm_term=1
6. Double Check School Regulations
Every school across, every continent, has had to adjust a few things, change the master schedule! Make sure you are reading your emails, checking the school websites, and knowing every SINGLE change that the school has made for plans going on for COVID-19. Many things include schedule changes, online learning, sports cancellations, etc, but if you don't know about it, your life will be difficult! So make sure to get in the know of things!
7. Head To The Doctor
As regulations are checking and the virus is around everyone, it's important to double-check your health physically! Go ask your parents, or schedule yourself in at the local clinic or doctor's office! You never know if you might need something before the school year, and it's always a good idea to be sure!
8. Double Check Those Distractions
It's always healthy to take a break, but when it becomes a distraction to your work and you, that's when it becomes a problem! So many of us, have checked out for months with a multitude of distractions keeping us busy on stuff that isn't boring or isn't work! But, sorry, school's back, you might wanna keep it back a little bit! Here's a list of things you can double-check to make sure you have a hold on it before school hits back
Any Form of Social Media

Video Games (Computer, or Electronic)

Fun Books

Online Gaming Platforms

Online Chats

Toys

Texting/Plans

Reading Online Platforms
9. Manage School Contacts!
Get A Journal, find that pen, and write down every single need to know contact that you need to know! Whether it's parents, siblings, teachers, counselors, therapists, mentors, the doctor's office, every single one of these people is experiencing a change in so many plans! If you don't check-in, or email at the right time, they may never get the chance to respond, and that can be detrimental on an emergency basis! Double-check if you have the contacts of these people ASAP!
Teachers

School Counsellors

Outside Therapists/Counsellors

Mentors

Doctors

Family

Job

Friends
10. Check-In With Yourself
School starting is always a stressful time in everyone's lives! What makes it harder for everyone this year, is the pandemic, social justice issues becoming more prominent, and life as we know it becomes a case by case scenario with everyone being unpredictable!
It's during this time before school starts that we figure out what we want, and set new goals, and be mindful of who we are, and set our boundaries. It is not a one day process, so take some time every day to remind yourself of how amazing you are, and how you got through another day! Here are some things you can try while being mindful of yourself emotionally, physically, mentally, and spiritually:
Bullet Journaling

Yoga

Coloring

Meditation

Listen To Calming Music

Go For A Walk

Self-Care

Set Goals

Cook A Meal
Note From Author: Hey Everyone! Just a reminder that everyone is going through a stressful time right now so just remember be kind, stay true to yourself, and that you will make it for another day! I know everything is pretty hard, but don't give up, you are going to do amazing things! 😀