At the beginning of the school year, staying motivated to do homework may seem like a piece of cake, because students like to romanticize the idea of studying. But as the year wears on, some find that it becomes more and more difficult to keep up the motivation they started the year off strongly with. From prioritizing important assignments to making routines and setting attainable goals, these are 10 Tips for Finishing the Semester Strong.
1. Make a Routine
When it comes to finishing the semester strong, making a routine is absolutely essential. Whether you write daily to-do lists or divide your attention into different study topics throughout the day, by creating a routine, you will easily find the right amount of balance. Finding and maintaining a strong balance between your social life and academics is incredibly vital, as it can increase academic performance and will keep you from burning out!

2. Take Care of Yourself
Please, please, please take care of yourself throughout the school year, especially towards the very end! Taking care of yourself is not only good for your overall well-being, but can also lead to an increase in motivation to complete all your goals before school is out for the year.
It is incredibly important that during this self-care period, you acknowledge and celebrate your achievements, both school-related and outside your academic life! By acknowledging the things you have already achieved, you are able to curate new goals, as well as increase your motivation to continue doing bigger and better things that will have a greater impact in the future. Outside of celebrating the amazing things you have done, spend this time doing things you enjoy, including skin care, going on a walk, journaling, and more!

3. Make Clear and Attainable Goals
I could not stress enough how important it is to make clear and attainable academic goals, especially when your intention is to finish school on a highly positive note. Do you want to receive a 90% on your geometry final? Do you want to get an A in English?
If you have similar goals in mind, it is incredibly important you take note of them. Make an in-depth description of what this goal is, as well as your next steps in achieving it!
4. Prioritize Important Assignments
As we near the end of the semester, if you have fallen behind or are in the process of falling behind, prioritizing important assignments is a must! I recommend either checking your grade book or potentially asking teachers how many points each assignment is worth. With this information in mind, you'll be able to determine which assignments you need to complete first in hopes of receiving a better score and an overall higher grade in the long run!
5. Check Current Grades
Each week leading up to the end of the semester, I highly recommend checking your current grades. By doing so, you'll be able to curate a plan regarding which subjects you need to put a majority of your time in. Checking your grades should also allow you to determine which assignments to prioritize, as well as gain awareness of upcoming due dates.

6. Make Up for Missing Work
In the general scheme of things, making up for missing work could make or break so many, if not all, of your grades! Whether you have simply fallen behind or missed out on submitting a few assignments here and there, you need to go through the grade book and see if there are any assignments you could possibly turn in to improve your grades. Even if your teacher allows you to submit late work for half the credit, I still highly recommend doing so, as a few points are better than none!
7. Pursue Extra Credit
Pursuing extra credit is a genuine tip that I believe so many students tend to overlook. Whether you are looking for a huge deal of extra points or simply an assignment to boost your grade, you need to try finding extra credit options. Even if your teacher has not mentioned extra credit opportunities, I always recommend making the effort to reach out and ask them if there is anything available. This will allow them to see that you are engaged with your learning and continuously striving to reach all your desired academic goals!
8. Review Due Dates
As mentioned previously, making a routine and prioritizing assignments are two of the most important tips when it comes to finishing the semester on a strong note. With that being said, reviewing due dates lies hand-in-hand with these two tips. By having due dates in mind, you can prioritize the importance of some assignments over others, as well as be knowledgeable about when everything needs to be turned in for the highest grade possible. Also, by reviewing due dates, you'll be able to incorporate time for homework and study sessions into your daily academic routine!
9. Ask for Help
Whether you ask for help every single day or have never asked for it at all, doing so at the end of the school year could be absolutely key to finishing strong. Do you need to know which assignments to prioritize? Or extra study materials for your final exam?
No matter what questions you may have, remember that your teachers are always there to help and want to see you succeed, so make sure you take advantage of this. Even if you believe you are on track to finishing with a good grade, a little extra guidance could enable you to finish the semester at your full potential!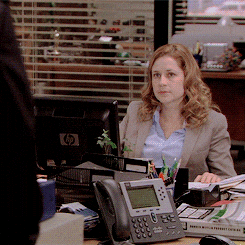 10. Do Not Procrastinate
And finally, the strongest tip to finishing this school semester strongly is to not procrastinate. Now, trust me, I completely understand the stress of procrastination because, at the start of high school, I continuously left all my assignments to the absolute last minute, leading me to receive not the greatest of grades.
With that being said, I recommend that you incorporate each of the previously mentioned tips into your life to ensure you do not procrastinate and fall behind. By making a routine, reviewing due dates, and setting clear and attainable goals, I know that you'll easily be able to finish the semester strong— you just have to continue believing in yourself as well!
And just like that, we have officially recapped 10 Tips to Finish the Semester Strong for this school year and those to come! With that being said, I want you to all know that I am so incredibly proud of you for achieving all you have been able to achieve, and I assure you that you'll be able to complete all the incredible things you put your mind too!