Stress is something that everybody experiences at some point or another in their lives. Our teenage years are especially turbulent, what with school pressures, exams, and the overall tricky transition from childhood into adulthood. However, stress isn't something that you should simply put up with. There are many actions that can be taken to reduce it, including talking to loved ones, meditation, and breathing exercises, and pursuing hobbies that make you happy.
The latter is the one I'll be focusing on in this article. Hobbies are a great way of getting away from your worries and increasing your mental well-being. The hobby doesn't have to be something extreme in order to reduce stress--it can be as small as going for a walk. The most important thing is that you're doing an activity that brings you joy.
Read on for ideas of relaxing hobbies that will hopefully help you unwind!
1. Journaling
Having an outlet where you can write down your thoughts and feelings can be a source of great comfort. One of the best things about journaling is how simple it is; all you need is a notepad and pen, and you can begin immediately!
There's no particular thing you have to write about, simply jot down whatever's going through your mind, whether it's a friendship problem or holiday plans for next summer.
While some people may enjoy writing pages about their day, others find this to be a daunting prospect. If this is the case for you, don't worry! You could try taking up a one-line-a-day journal. These often span across five years and all you need to do is write one line about your day every day. This is a slightly lower-effort option, but no less fun.
2. Clay modelling
This hobby is another one that's easy to take up - all you need is some air-dried clay and a pot of water to keep the clay from drying out. Clay modelling is a good hobby to take up if you're new to arts and crafts, as it caters to your skill level - what you create can be as extravagant or as simple as you like. You could try making a trinket dish for your jewelry if you want to start with something a bit easier and go on to more complex creations like vases and trays when you're slightly more experienced.
With clay modelling, the options are truly endless, so let your imagination run wild. The most important thing is you have fun doing it and enjoy taking your worries out by pummeling the piece of clay!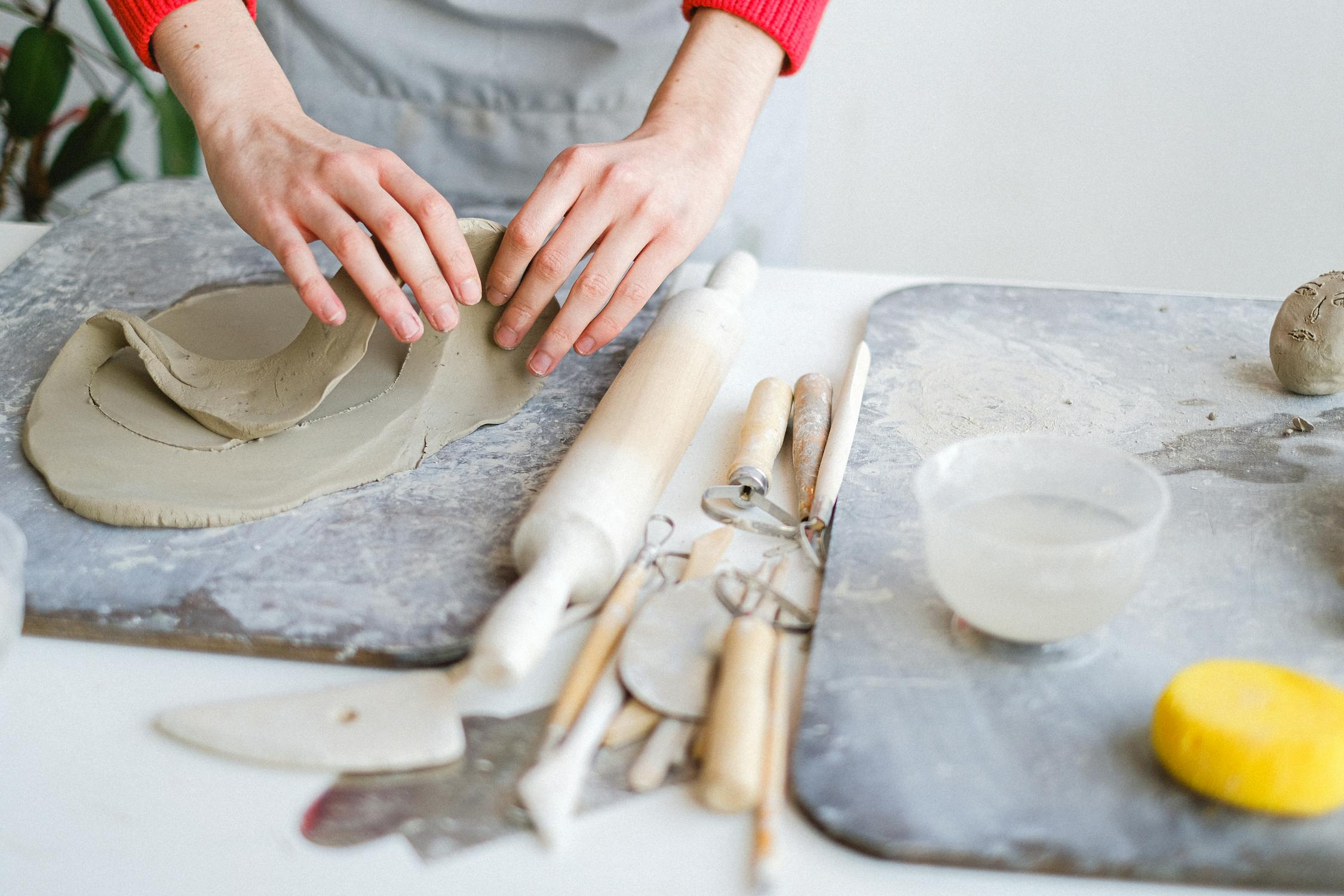 3. Hiking/walking:
Numerous studies have shown just how beneficial being in nature is for people's mental well-being, and with winter coming to an end and warm weather fast approaching, now's the perfect time to take up hiking.
Fill a backpack with snacks, grab a friend or just your earphones, and get yourself outside. If you're feeling ambitious, you could hike somewhere more extreme like a mountain, but if not, your local park works just as well - the important thing is being outside and creating an active life.
If you want to make walking a habit, you could try incorporating it into your everyday life, such as by walking to school as opposed to going by transport.
4. Coloring
Coloring is a hobby many of us engaged with when we were young, but tend to drift away from it as we get older. However, the last few years have seen a resurgence of interest in coloring, with many beginning to appreciate just how much of a calming, low-effort activity it is. Studies suggest that coloring is able to decrease feelings of fatigue and body aches, making it a great hobby to take up if you're someone an active lifestyle.
Its popularity means that you can get coloring books on pretty much whatever interests you; nature, animals, space, Stranger Things - it's all out there, so grab a coloring book and pens and enjoy an hour or two of therapeutic coloring. A great thing about this hobby is it can be equally enjoyed alone or with someone else.
5. Gardening
If you're bored of just seeing plain old grass in your garden, then why not try taking up gardening?
With gardening, you not only get the satisfaction of helping plants thrive, but you also get numerous health benefits. Studies show that gardening is good for mental health, improves the immune system, and can even help you sleep better.
Colourful flowers like daffodils and sunflowers are great to grow if you're after something that will give you purely aesthetic appeal, while vegetables such as carrots and onions are a good option if you want to grow something that will give you a physical, useful reward. Gardening will leave you refreshed, and your garden looking amazing!
6. Scrapbooking
If you're the type of person who enjoys collecting memories and being creative, then try starting a scrapbook. For this hobby, all you need to do is buy a scrapbook from your local arts and crafts store, and have fun filling the pages with photos, notes, washi tapes, and stickers. You can make it as maximalist or as minimalist as you like.
Scrapbooks are a more fun way of preserving memories compared to storing photos on your phone or in an album, and also make great gifts for friends and family. They're fun to create, and remind you of all the amazing things that have happened in your life, as well as raise excitement about the things yet to come that will soon be recorded in your scrapbook!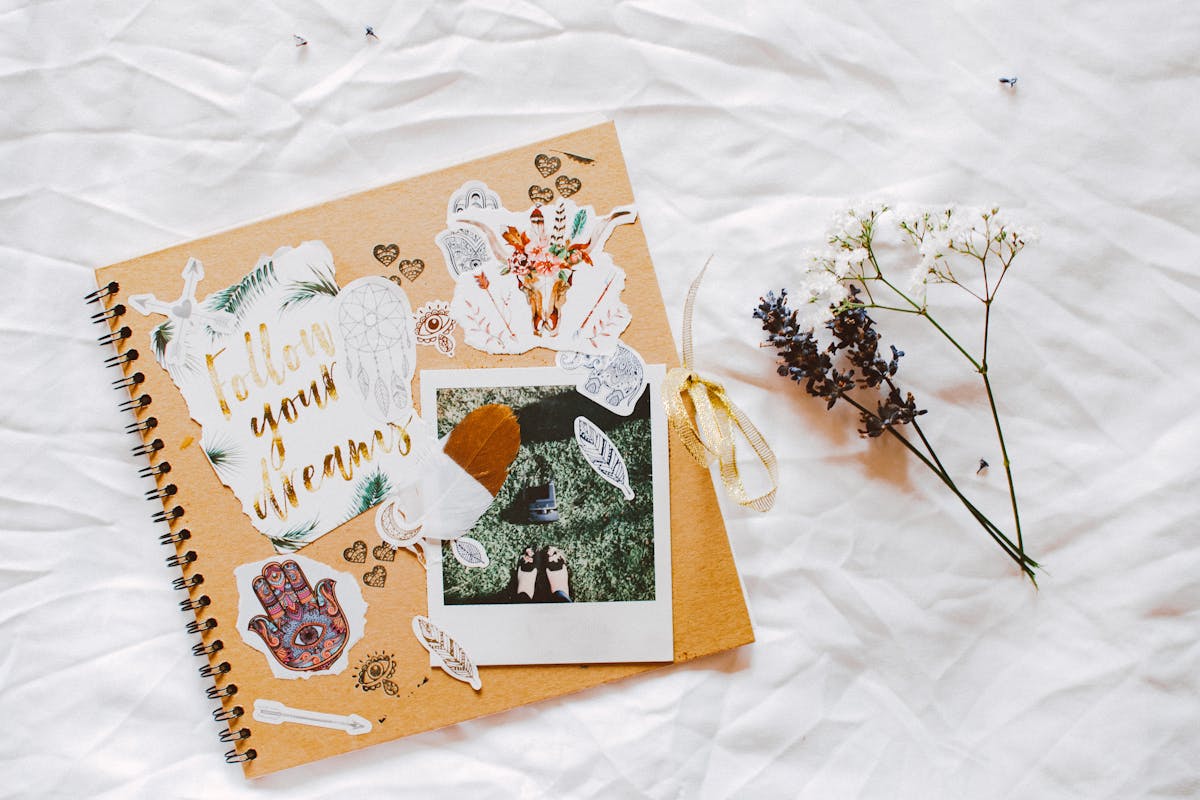 7. Baking
Baking is a highly popular hobby, and for good reason. Not only is the process enjoyable, but the end result is a reward in itself, not to mention how delicious it'll leave your kitchen smelling!
Part of baking's appeal is how versatile it is; no matter your level of expertise, there's a recipe out there for you. If you consider yourself a total newbie to baking, why not try baking these three-ingredient peanut butter cookies or this easy chocolate fudge cake.
You can cater baking to your schedule, spending hours in the kitchen labouring over macaroons if you have a lot of time to whittle away, or whipping up a quick batch of brownies if you have only half an hour.
8. Kintsugi
If you're someone who enjoys creative activities, then the Japanese art of kintsugi is the perfect activity for you to try.
Kintsugi involves repairing broken pottery or ceramics using glue and powdered gold to forge the pieces back together. It reminds the maker of how, just because something is broken, doesn't make it bad; rather, its flaws are what make it interesting.
Kintsugi is perfect for those seeking to take up an art-related hobby that is more hands-on than just pens and paper. Once you've made your kintsugi creations, they can be used for eating, storing jewellery, or even just decoration.
9. Cycling
Next on our list is cycling. This is a great option for those who don't find hikes appealing, but still want to take up an outdoor hobby. Not only is cycling beneficial for your body, but it's also great for your mind, as it releases the hormone endorphins which make you feel good.
You can make cycling a weekend hobby by perhaps going for the occasional park ride with a friend, or integrating cycling into your everyday routine, such as by cycling to school instead of busing.
If you don't have a bike, fear not! Many cities offer services where you can hire one out for a day or a few hours, so get the opportunity to test if this hobby is for you before permanently investing in a bike.
10. Knitting
Knitting is a great hobby for people who like being productive, but still want a hobby that allows them to unwind. The internet is filled with videos and articles on how to knit different things, so all you need to do is look up a tutorial for what you want to make, buy your equipment, and get started.
Knitting is another hobby that's good for you, as it improves cognitive function and fine motor skills, as well as lowers blood pressure.
If you find yourself really getting into knitting, you could even try turning it into a business; you would be surprised by just how many people out there are willing to buy homemade knitted creations.
So there you have it: a list of ten hobbies that you can take up to help you relax. I would recommend at first trying a few different ones to decipher which works best for you, but if you would prefer, you can jump right into a specific one if you know it's what you're after.
Incorporating some of these relaxing hobbies into your life is a great way of ensuring you get some time to unwind away from the worries of everyday life!