It's that time of the year again, It's hot girl summer. No, it's not just a Megan The Stallion song! It's all about looking good. Easier said than done sometimes right? Hot Girl summer is more than looking good, it's feeling good in what you wear and the energy you radiate from it.
Step out of your comfort zone and let loose! Stop caring what others think of you and wear what makes you feel good, confident, and ultimately… hot! It can be hard putting together killer outfits which is why I've made the utmost "hot girl" list of the most trendy, classic, and iconic outfits you can wear to make you glow.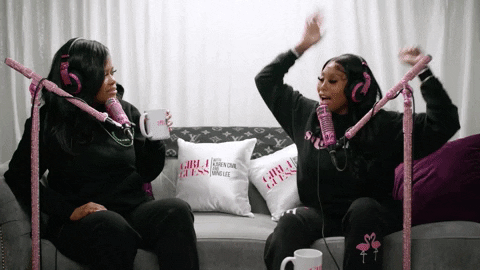 Cross Wrap Top And Mini Skirt
Nothing will make you turn heads more than being seen in this outfit! This top is popping up all over my social media and every girl that is seen in it is looking dead gorgeous. A show-stopping outfit that'll make you look hot, guaranteed. Mini skirts are never a bad idea either! Stock up a hot girl summer wardrobe full of mini skirts, they can work for every occasion.
Tie Back Pants
Another trendy statement that's going around everyone's closets right now is these tie-back pants. Pants in summer? I know what you're thinking… but these can come either tight-fitting, loose fitted, or flared. Believe me, some summer nights can call for a little more fabric so what better way to style a pair of summer pants than these flattering pants.
Lace Trim Cami
An essential to have this summer is a lace trim cami top! Pair it with skirts, shorts, and it works with everything. You cannot go wrong with these; they come in so many patterns, colors, and variations. Once you buy one, your addiction may grow over the summer! Give these cute tops a try, and you'll grow to like them, sometimes maybe even a little too much.
Drawstring Ruched Dresses
All hot girls know that you can never own too many dresses so splurge out and get yourself a nice summer dress! The latest fad is drawstring ruched dresses which can come in all forms from body con to ribbed and even satin. These dresses are a miracle invention because not only do they look amazing, you can adjust the length to how you like it!
Matching Sets
Nothing says organized, put together, and stunning like a girl who shows up in a gorgeous set. Two-piece matching skirts and tops are in this year, if you want to rock up to any fancy gathering looking like a Kardashian, these are your best option. You could go for bold leopard print, bright colors, or even one simplistic color. Matching sets will have you looking your best from when you put them on to when you take them off.
A Blazer Moment
A business girl, an iconic girl, and hot girls can rock a blazer look. No, I'm not talking about heavily weighted blazers, there are options out there that are easily wearable during the heat! Pair it with a crop or tube top as well as fitted shorts and a belt to give off that "I mean business" look. You will be stunning everyone in all directions if you decide to rock a full blazer moment.
Bandana top
Be the center of attention this summer in a bandana top. These tops come in so many variations and make you look not only stunning but confident! Maybe not entirely practical for everyday wear but extremely stylish. Definitely an essential this summer if you're having drinks with the girls.
Sundress
The easiest and most convenient dress this summer is a sundress. Need to look good for dinner? Sundress. Need to throw a cute outfit on after a beach day? Sundress. I have a countless amount of these from last summer, and they will never go out of style. A worthy investment to add to your wardrobe.
Groovy Patterns
Travel back to the '70s with this in-style pattern! These can come in dresses, pants, skirts, tops, crop tops. I know for sure we'll be seeing lots of this pattern this summer. Greens, not your color? Pinks, not your color? The best thing about this pattern is that it's not like a traditional print such as leopard or cow print; it comes in different colors and variations.
Crochet top
Channel your inner "beach girl" aesthetic this summer for a snatched look. Pair these with denim shorts, and you're ready to go! These are easy to wear and perfect for slipping on a bikini underneath. Everyone participating in hot girl summer needs this essential for summer. It's certainly a need.
Mentionable shops
It can be hard to find shops that really nail the look you're going for. Online shopping is every hot girl's best friend so here are some shops to get you going on a spree.
Whether you're making the most of hot girl summer at the beach, at home or spending most days with the girls, it's important you wear clothes that make you feel good. Go above and beyond this summer by looking spectacular.