Growing up, one of the hardest challenges I came by was finding a hobby that I genuinely loved. I tried to learn how to dance, race dirtbikes, and even sew, but everything would always fall through as my passion and motivation were never there. Traveling, on the other hand, was different. Exploring different cultures, adventuring through new cities, and trying delicious foods were all things that I simply could never get enough of.
With that being said, at a young age, I began traveling the world with my family, and by seventeen, I had officially been to over thirty countries. Today, I have made a list of ten countries that I believe should be on everyone's bucket list! This list is in no particular order, and a few of these happen to be on my own bucket list! I hope you enjoy and find a few countries to add to your list!
1. Indonesia
Photos from my trip!
The first country on this list is the beautiful country of Indonesia, located in Southeast Asia. Indonesia is genuinely such an underrated country that I recommend everyone visits at least once in their lifetime.
There is an abundance of incredible spots to visit across Indonesia, including Jakarta, Raja Ampat Islands, Lombok, and the well-known island of Bali. I have visited Bali multiple times throughout the years and have absolutely fallen in love more and more every time! There is nothing not to love, from the people to the food, culture, sights, and so much more!
Besides the beaches, Bali also has a ton of unique excursions for tourists, including exploring the rice fields, jungle swings, shopping, snorkeling, and more!
2. Peru
The second country on my list is Peru, which sits high on my bucket list of 'must-see' countries! Based on everything I've read and researched online, Peru seems to be an incredible country with many things to see and do!
From spectacular beaches to having some of the most stunning hiking locations on the planet, Peru has so much to offer! Enjoy stunning views, delicious food, and a lot of unique history and culture to explore.
Most people tend to think about Machu Picchu when thinking about Peru. However, you can never discount all of the other adventures, which include touring the beautiful capital city of Lima, visiting the city of Cusco, and exploring the Ballestas Islands!
Peru genuinely seems like a beautiful country that everyone would enjoy visiting, and I cannot wait to see it sometime in the near future!
3. Netherlands
Whether you enjoy visiting old buildings, exploring historic cities, or driving along scenic routes, the Netherlands is for you!
Found in northwestern Europe, the Netherlands is one of my favorite countries of all time for a good reason! This country offers an endless amount of gorgeous sights, delicious food, and things to do! Those things include cycling around town like a local. There's no better way to see the local sights other than to cruise around town on your pushbike, taking in some cool architecture along the way, or jumping on a riverboat for a different perspective.
I recommend visiting Amsterdam, Utrecht, and The Hague when traveling to the Netherlands!
4. Canada
The next spot we have on this list is the stunning North American country of Canada. No matter the part, this country has terrific sights and many things to do all year round.
I visited Toronto and Montreal during my travels to Canada, both offering a city vibe but in their own unique way! If you prefer to explore nature over the city vibe, I would recommend visiting Banff. From what I've researched, Banff National Park in Alberta is known for having some amazing views and hiking trails.
Another beautiful part of Canada that I am interested in visiting is Québec City. Besides the fact that Québec City is a UNESCO World Heritage Site, it seems like a great destination with some interesting history to explore, tasty food, and stunning architecture.
5. Costa Rica
Photos from my trip!
After visiting Costa Rica a few years ago, I genuinely believe it is a country that should be on everyone's bucket list.
Located in Central America, Costa Rica has some of the most beautiful scenery I have ever seen! I visited La Fortuna and Tamarindo, and I can not recommend these spots enough!
Here, I was able to go on beautiful hikes to explore waterfalls, swim at stunning beaches, visit incredible hot springs, eat delicious food, and enjoy everything Costa Rica had to offer!
I will definitely be going back to Costa Rica ASAP, and I hope you consider going too!
6. Australia
Next up, we have my beautiful home country of Australia! As someone who has lived and visited this country many times, I think it is a wonderful place everyone should add to their bucket list!
Whether you love the beach or city life (or both), you will absolutely love Australia! Overall, there are so many fun things this country has to offer, including island hopping in the Whitsundays, exploring the great outback, sunbathing with the local wildlife, swimming with amazing marine life, and the list goes on. There are also a ton of unique sweets and delicious foods that you could never get enough of!
A few of the cities I recommend the most when visiting Australia are the Gold Coast, Sydney, Alice Springs, Cairns, and Melbourne!
7. Vietnam
Photos from my trip!
Next, we have Vietnam, which happens to be my absolute favorite country that I have ever visited!
Where do I even start with Vietnam? The country is beautiful, to say the least, and the food is delicious on another level. The people are also amiable, and it was interesting to experience a culture that is so incredibly different from what I grew up with.
When visiting a country such as Vietnam, there is so much beauty in so many different cities, so it is best to do your own research before deciding where to stay. I visited Hanoi, Hạ Long Bay, Hội An, and Da Nang when I visited Vietnam, and each of these cities had its own unique touch, which I loved!
8. Morocco
For the eighth country on this list, we have Morocco.
Based in North Africa, Morocco is an exceptional country with a wide range of things you would never be able to experience anywhere else! These experiences include exploring Casablanca, visiting the Medina of Fez, touring the iconic Blue Village of Chefchaoeuen, and catching some surf at some of their beautiful beaches.
Morocco is genuinely a beautiful country, full of diversity and filled with amazing sights, delicious food, and most importantly, the country is relatively safe for tourists! Morocco is definitely one on the bucket list and I cannot wait to explore the well-known city of Marrakech one of these days!
9. Denmark
Photos from my trip!
The second to last country on this list is the magnificent country of Denmark, which is a tiny and peaceful, Scandinavian country based in northern Europe.
A couple of years ago, I visited Denmark, and I think it is a country everyone must-see when visiting Europe! Whether you enjoy art galleries, cruising around town on your pushbike, going on river cruises, exploring Renaissance castles, or fashion, Denmark has it all!
When visiting Denmark, Copenhagen is a true gem that you must visit! There is an array of beautiful bright buildings, gorgeous architecture, and enjoyable nightlife! Another wonderful thing about Denmark is that everyone travels by bike, which is excellent for the environment and a simple way to get around.
10. Cambodia
The final country on this list is Cambodia, which also happens to be one of the top countries on my bucket list.
Located in Southeast Asia, Cambodia is a tiny country with many beautiful sights and some amazing history. From the stunning beaches to the temples and villages, Cambodia is a country that most people would enjoy!
I absolutely love that Cambodia offers an incredible amount of history and culture, delicious food, authentic travel, remote islands, night markets, and more! Looking forward to the world opening up and getting back to traveling... I plan to visit Cambodia ASAP!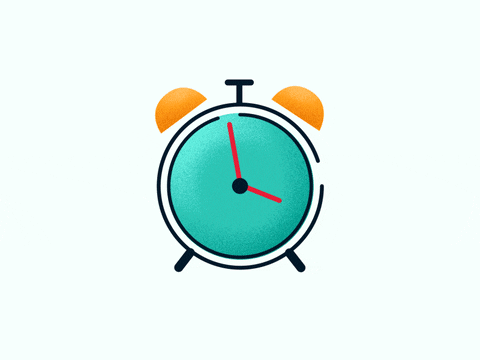 Just like that, we have officially recapped the top ten countries I believe should be on everyone's bucket list! I truly hope that you found a country you would like to visit one day or learned something new from this!