On February 24, 2022, the world was rendered speechless by the news of Russia invading Ukraine. Thousands of Ukrainians have been killed since then. Millions have been displaced. In light of all this, it is important for us to show our solidarity and lend our ears. Listed in this article are 8 Ukrainian artists you should definitely support now.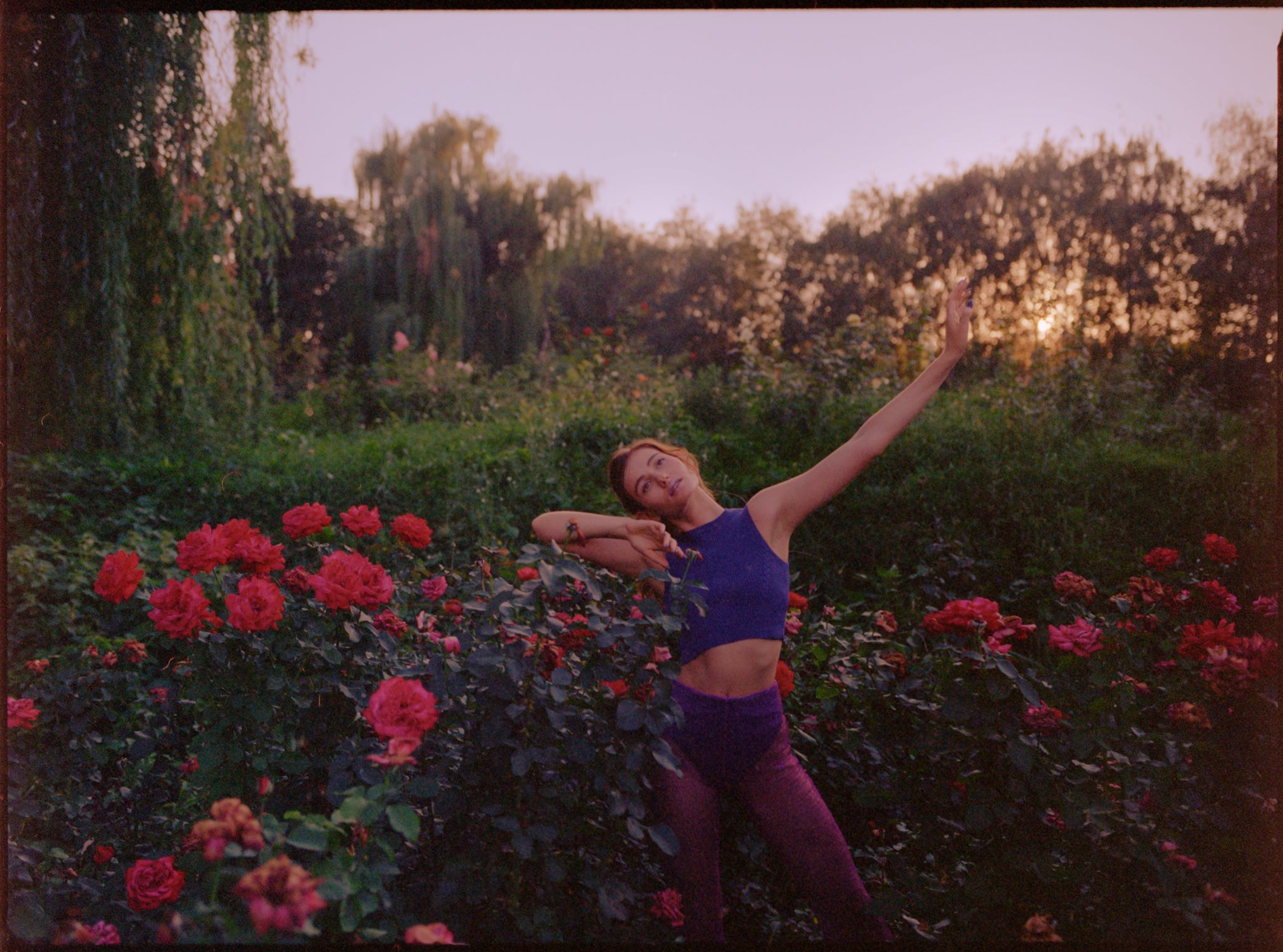 1. Luna (ЛУНА)
Kristina Viktorovna Bardash, also known as Luna, is a Ukrainian indie singer-songwriter and model best known for ushering in a new era of women-led pop in Slavic music. Born in Germany, Luna saw her fame skyrocket when a Facebook post with the music video for her single "Ocean" went viral. Since 2016, she has released three albums: Mag-ni-ty, Ostrov Svobody, and Zakoldovanniye Sny.
Known for her seductive melodies, dreamy, ethereal atmospherics, and repetitive beats submerged in trance-like lullabies, Luna is opulently melancholy and softly powerful. Her musical technique has been commended for combining electronic music with a somber and heartbreaking vibe, whilst also specifying 90s pop culture as a major inspiration, particularly the Cocteau Twin-like low-key yet strong beat that can be heard in most of her tracks. It's no mistake that she can turn anybody, even if they don't speak Ukrainian, into an admirer.
2. Okean Elzy (Океан Ельзи)
Founded in 1994, Okean Elzy is a Ukrainian rock band, known for being one of the best in the CIS. The band consists of Svyatoslav Vakarchuk (lead vocals), Denys Hlinin (drums, percussion), Denys Dudko (bass, acoustic guitar, backing vocals), Milo Jeli (piano, synthesizers, backing vocals), and Vladimir Opsenica (guitars, backing vocals).
Despite the fact that the majority of their lyrics are in Ukrainian, their global popularity is growing by the day. Their last large-scale concert tour in 2006 was a huge success, drawing crowds throughout North America, Western Europe, and Russia. Okean Elzy's music breaks past linguistic barriers and conquers listeners regardless of locale with its musical force— a blend of Ukrainian lyricism, Slavic melodies, and powerful European sound. The group expresses themselves clearly through their lyrics, distinct musical styles, and amazing on-stage passion and charisma.
3. KALUSH (Калуш) / Kalush Orchestra
Kalush is a Ukrainian rap trio that was founded in 2019. The group consists of Oleh Psiuk, the group's creator and rapper, who is joined by multi-instrumentalist Ihor Didenchuk and dancer Vlad Kurochka (alias MC KylymMen, lit. "CarpetMan"). In 2021, the group formed the side project Kalush Orchestra, which included Tymofii Muzychuk, Vitalii Duzhyk, and Dzhonni Dyvnyy. The Kalush Orchestra, in contrast to the main band, concentrates on hip-hop with folk themes and elements from Ukrainian traditional music. The group's song "Stefania" is planned to represent Ukraine in the Eurovision Song Contest 2022.
"Stefania" was composed in memory of Oleg's mother, who witnessed the song for the first time live during the Ukrainian National Final. However, the words have taken on new significance since then, particularly lines such as "I'll always find my way home, even if all roads are destroyed." In light of the recent conflict in Ukraine, the members of Kalush Orchestra promise to show their support by expressing their culture and language on a large stage like Eurovision.
4. Ruslana (Руслана)
Ruslana Stepanivna Lyzhychko, better known as Ruslana, is a World Music Award and Eurovision Song Contest winner, as well as the People's Artist of Ukraine. She is widely regarded as the most successful Ukrainian female solo artist on the world stage, and Forbes magazine named her one of the Top Ten Most Important Women of 2013. Ruslana is not just a talented artist but a former MP for the Our Ukraine Party in the Ukrainian parliament (Verkhovna Rada). From 2004-2005, she also served as UNICEF's Goodwill Ambassador in Ukraine.
Ruslana collaborated with producer Oleksandr Ksenofontov on her debut album, Myt' Vesny: Dzvinkyj Viter. Her third release, Dyki Tantsi, was a pop/rock album inspired by her father's Hutsul ancestry, mixing traditional ethnic instruments with contemporary dance rhythms. Its self-composed title single was chosen to represent Ukraine at the 2004 Eurovision Song Contest. Ruslana scored 280 points and was chosen by all but one of the 25 competing nations, becoming the country's first Eurovision winner on only her second attempt.
5. Max Barskih (Макс Барських)
Mykola Mykolaiovych Bortnyk is a Ukrainian musician and composer, better known as Max Barskih or Mikolai. He has six studio albums, one compilation album, and one extended play to his credit. In 2008, Max Barskih rose to popularity throughout Ukraine and other post-Soviet nations as a contestant on the Ukrainian talent program "Fabrika Zirok 2." (Star Factory 2).
Following the news of the Ukrainian invasion, Barskih canceled a scheduled tour to Russia, despite having a large fanbase there. Instead, he accompanied his family to safety, went home to Kyiv, and joined the Ukrainian army. In his spare time, he also produced a new and very bold track, "Don't Fuck With Ukraine," which was released in late April, with profits going to the Ukrainian military. It's a whisper-rapped EDM banger with voices shouting a lyric pulled from the ongoing war: "Russian warship, go fuck yourself."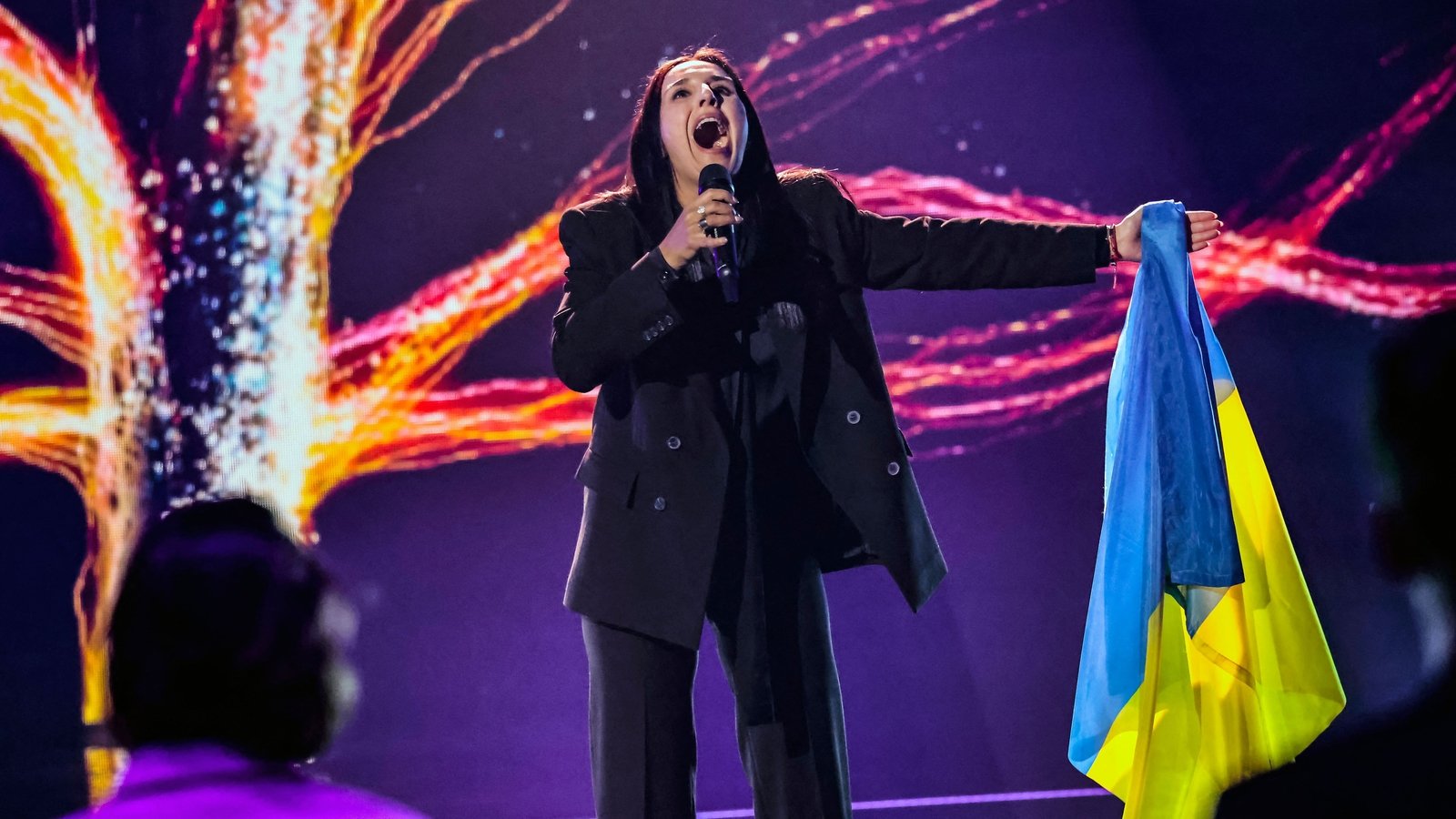 6. Jamala
Susana Alimivna Jamaladinova, better known as Jamala, is a Ukrainian singer, actor, and composer. With her song "1944," she won the Eurovision Song Contest 2016 in Stockholm, representing Ukraine. The song is about the deportation of Crimean Tatars in 1944 and her great-grandmother, who lost her daughter when being taken to Central Asia. It was considered by Russian media and politicians to be critical of Russia's takeover of Crimea in 2014 and the "ongoing conflict between Russia and Ukraine" in Donbas.
After being forced to flee her homeland, the Eurovision champion sang at the Concert for Ukraine on March 29 in Birmingham. The two-hour fundraising event, organized by ITV, featured performances by some of the world's most well-known acts. All proceeds earned were donated to the Disasters Emergency Committee (DEC).
7. Ani Lorak
Ani Lorak (real name: Karolina Myroslavivna Kuiek) is a Ukrainian singer, composer, actor, businesswoman, and former United Nations Goodwill Ambassador. Lorak has been regarded as one of Ukraine's most prominent and important women, having obtained the country's most prestigious and honorary title as the People's Artist of Ukraine.
Lorak was regarded as one of the strongest vocalists of her time. Her unique voice captured the hearts of millions all over the world. She has not only devoted her time to singing for the people but also to serving them. Lorak was granted the Order of St. Stanislav IV degree and the Officer's Cross in 2005 "for the strengthening of Ukraine's international prestige, high professionalism, high creative achievements, charitable work, and loyalty to knightly ideals."
8. Anna Fedorova (А́нна Бори́сівна Фе́дорова)
Do you enjoy classical music? Look into Anna Borysivna Fedorova. She is a concert pianist from Ukraine. Fedorova appears in major concert halls as a soloist and chamber musician, sometimes alongside symphony orchestras. Fedorova is the recipient of the David Young Piano Award, as well as the Soiree d'Or Award and the Trust Keyboard.
With the support of the Metropolitan Opera in New York and the Polish National Opera in Warsaw, several of Ukraine's top artists are banding together to use music to convey their opposition to Russia's ongoing aggression. Anna is one of them. The Freedom Orchestra will play pieces by Ukrainian composer Valentin Silvestrov, Chopin's Piano Concerto No. 2, starring Anna Fedorova, Brahms' Fourth Symphony, and Dvorak's Ninth Symphony.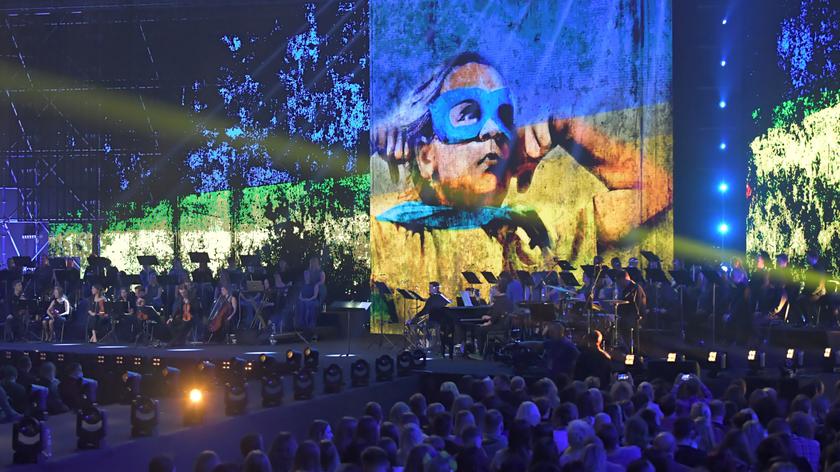 In light of all the chaos going on in the world right now, it's truly heartwarming to see how music manages to bring us all together. It touches our hearts, brains, and souls despite linguistic and cultural limitations. Music remains a universal language— one that broadens our horizons and introduces us to new perspectives.