The worldwide pandemic of COVID-19 has had an enormous impact on our travels. Fear-mongering media discourage us from taking our long-planned vacations, while airline companies are often forced to cancel flight bookings due to new restrictions. How will travel change once the pandemic is over?
At the beginning of 2020, we spent months in lockdown, isolating ourselves from our friends and families for the sake of safety. With the advent of the summer, we took a deep breath while the economy was being refrozen. If you haven't grasped the opportunity to travel, the upcoming second wave of COVID-19 will do your head in even more.
In a desperate attempt to attract tourists despite the spine-chilling headlines, some countries offered subsidies for accommodation and car hire. Sicily, Japan, and Mexico did their best to draw tourists in the times of a worldwide pandemic. How much more will governments be willing to intervene?
Restrictions, Bans, and Regulations
Governments around the world don't stop adjusting their travel policies to the changing situation. New bans and restrictions are introduced every week. It's become difficult to keep track of the newly-introduced regulations. Will we ever get back to what was once considered 'normal?'
For all the cheap-flight seekers and impromptu adventurers: hold your horses. The situation is drastically changing all the time. It's hard to predict anything, even short-term. How do you get ahead of unexpected travel bans?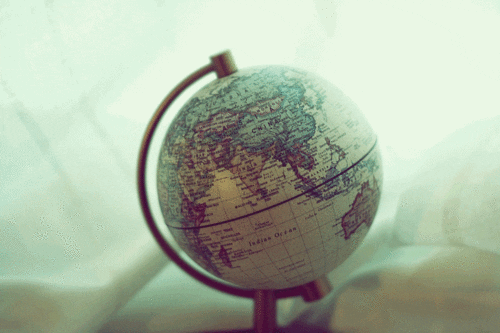 Here's one important piece of advice: be flexible. For instance, some airline companies offer flexible tickets. In case of a flight's cancellation, you can either rebook it or get your money back. This service often costs a few additional dollars, but it's the best insurance you can get. So whatever happens, don't get too used to your bookings.
Right now, gradually more European countries are putting restrictions on travel. The situation in the US and Asia is just as tense. Want it or not, the menace of the pandemic's second wave is above us — and it's going to stay there for some time.
Concerns About Non-Traditional Traveling
Technology and universal access to the internet brought about more than a few breakthroughs in travel opportunities. Apps and programs connecting travelers offer a wide range of options. Unfortunately, due to the COVID-19 pandemic, non-traditional ways of traveling encountered a seemingly insurmountable hurdle.
Whether you want to use Couch surfing for accommodation or WWOOF for once-in-a-lifetime opportunities, hygiene should be on your mind. We have to figure out how to comply with all the safety measures when exploring the world on your own.
And there are things to explore! In recent months, our planet was finally able to take a deep breath due to the lack of tourism. Without travelers, top destinations became cleaner and emptier. Traveling into less-popular, more pristine or rural areas is a way to simultaneously see the world and keep away from crowded places.
Alternative Travel Ideas
What else can you do to travel in times of a pandemic? How will travel change after it's all over?
Because of the virus, a magnitude of hotels, restaurants, and airlines have gone bankrupt. Poor countries are still struggling with health and economic crises.
More often than not do we dream about distant lands, at the same time knowing nothing about our immediate neighborhood. Hiking in the mountains, riding your bike in nearby forests, or taking a swim in the lake in your vicinity — you can explore your area like you have never done before.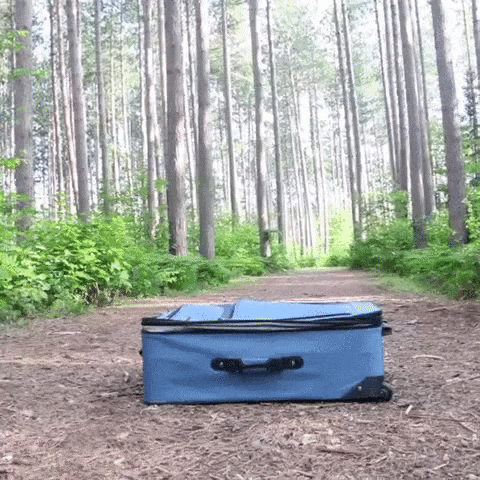 The future is here. Online classes and video chats have become a new reality. As crazy as this idea may seem, cutting-edge technology has the potential to be a pioneer in the niche of traveling. In fact, it might have its benefits for the Earth.
In a few years, Virtual Reality can take you on a trip through the jungles of the Amazon or the deserts of the Sahara — all of this without leaving your home. As of today, watching a nature documentary can be a fine replacement for traveling too. You get to see the beauty of our planet, risking neither polluting it nor your own health.
The Future of Traveling
Experts predict a few scenarios for the post-pandemic world. Whether we find a new vaccine, develop group immunity, or get infected with the virus without exceptions, one thing is for sure. We're going to enter a new reality. What does this all mean for adventure-seeking travelers around the world?
You may have heard about 'getting back to normal.' Well, this might as well be the new normal. Within the next few months, it's plausible that the bans and restrictions won't be so hard as they are now. Still, the threat will remain.
Along with terrorism, potentially unsafe airlines, and weather anomalies, COVID-19 is likely to become yet another risk we will have to accept. Want it or not, some safety measures preventing the spread of the pandemic may stick around with us for a little longer than you can imagine.
The New Normal
It's highly probable that for the next couple of years you'll have to take tests before boarding an airplane or crossing the border of your neighboring country. As a matter of fact, to enter some states you already have to be tested negative for coronavirus. Compulsory tests are likely to haunt you wherever you go.
What about masks? The subject of legislating face masks has raised a lot of controversies, yet it doesn't change the fact that most of us have no choice. Commuting, traveling, or doing the groceries — you either put a mask on or risk a fine.
Tests done, masks on… what else? Social distancing is yet another safety measure we better get used to. Many airlines and bus companies sell the tickets only for every other seat, leaving as much space between passengers as possible.
Some claim that the impact on tourism and travel that the pandemic has had is just an appetizer before the havoc that climate change is about to wreak. Experts predict that economies based on tourism may get back to 'normal' in 2021.
Future will tell how much this 'new normal' differs from what we've known so far and how many challenges we still have to face.