BTS is probably the biggest boy band in the world right now. But there is so much in the world of BTS and K-Pop as a whole that new fans may not understand how to navigate through this vast fandom. If you are looking to join this huge fandom or are just mildly curious and just want to know their names, this article is for you.
This is your ultimate beginner's guide to BTS. From each member to Run BTS!, we cover it all in here. Spoiler Alert: They will take over your life.
Who are BTS?
BTS is a South Korean boy band that debuted in June 2013 under BigHit Entertainment. BTS stands for Bangtan Sonyendan (Bulletproof Boy Scouts) or Beyond The Scene and their fans are called ARMY. They were initially supposed to be a Hip Hop group, but BigHit debuted them as a K-POP Idol Group.
With 4 vocals and 3 rappers, BTS is made of 7 members: RM, Jin, Suga, J-Hope, Jimin, V, and Jungkook. Here is a closer look at all of the members one by one:
RM (Kim Namjoon)
Kim Namjoon, whose stage name is RM, is the leader of the group. He is a rapper, and producer. He debuted with Rap Monster as his stage name but changed it to RM (Real Me) in 2017. He still refers to his previous name in his studio called MON STUDIO where he produces music.
RM was an active rapper in the underground hip-hop scene until becoming the first member of BTS. He faced a lot of criticism. On one hand, his peers looked down on him for "betraying hip-hop", while on the other, his idol fans looked down on him for not fitting typical Korean beauty standards. RM talks about this identity crisis while aggressively responding to his critics in his 2015 mixtape titled "RM".
RM is the only one in the group who is fluent in English. Funnily enough, he learned english through Friends, one of his favorite sitcoms. He often translates for his band members during English interviews. He is also fluent in Japanese.
He often interacts with his fans wherecasually chats with them in his live streams and recommends them music with the hashtag #RMusic.
RM is also nicknamed "God of Destruction" as he often breaks things when they come in his contact. He has broken glasses, the floor while dancing, equipment while shooting for music videos and the list goes on and on.
Jin (Kim Seokjin)
Kim Seokjin is the eldest member of the group and is best known for his handsome looks, dad jokes, and bad Korean puns. He is a sub-vocal of the group and was previously a theatre student. Jin was scouted by BigHit as a trainee after being seen getting off a bus. He had no previous experience in singing and had to work very hard to prove himself as a vocalist and a dancer.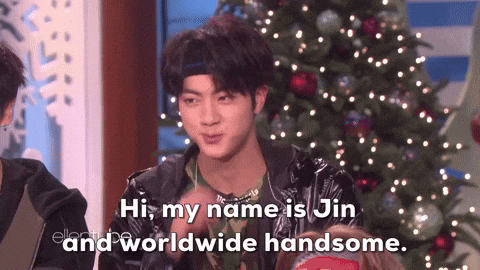 He, along with fellow member Suga, often cooks for the younger members of the group. He also hosts mukbangs on VLIVE, called Eat Jin.
Fans gave Jin the nickname of "World Wide Handsome' and it became a running gag for him. Some of his other running gags are giving flying kisses and his tendency to pull out paper hearts from random places. His laugh is jokingly called as "windshield wiper laugh" as it resembles the sound.
In the fictional storylines that run through BTS' music videos, Jin often plays a pivotal character.
Suga (Min Yoongi)
Min Yoongi, better known as Suga or Agust D, is the lead rapper of the group. He is also the main producer of the group. He has a reputation for being intimidatingly savage and blunt but he cares deeply about every member, even if he fails to show it.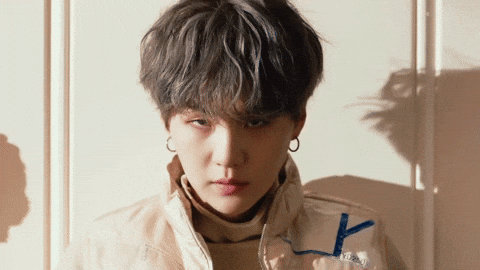 Like RM, he also received harsh criticism for leaving underground rap. Suga was poor as a teenager and worked many part-time jobs to be able to pursue music which led to fights with his parents. In his 2014 self-produced mixtape, Agust D, he opened up about his depression and social anxiety.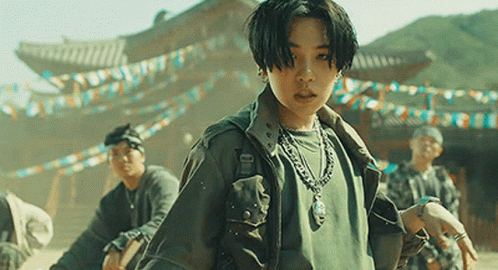 He often writes lyrics to help his listeners get through difficult times because of his struggles. Suga is a major introvert and seems mostly sleepy because he chooses to stay up late composing songs in his studio.
In 2017, Suga won the Best Producer Award at Melon Music Awards for producing singer Suran's hit song, "Wine". In 2018, he was one of the 25 people promoted to being a full member of the Korea Music Copyright Association.
Suga is known for his rapid-fire rap which he coined in one of his songs as his 'tongue technology'. He recently released his second mixtape, "D-2" with the lead single, Daechiwta.
J-Hope (Jung Hoseok)
Jung Hoseok or J-Hope is the lead dancer of BTS. He is also a producer and sub vocalist for some songs. One of his many strengths is influencing his voice very well depending on the style of the song.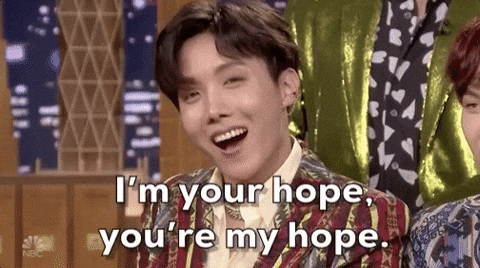 J-Hope was a famous street dancer known for freestyles and only started rapping after joining BTS, unlike RM and Suga. Apparently, he was supposed to be a vocalist but switched places with V, who wanted to be a vocal instead of a rapper.
He is often called 'sunshine' and cheers everyone around him up. His catchphrase "I'm your Hope. You're my Hope. I'm J-Hope" always gets cheers from fans. Adorable quirkiness is his special brand and he never fails to cheer his fans or other members. He is nicknamed "Hobi" by his fans.
As the lead dancer, J-Hope often learns the choreography first and then teaches others if they are behind or are facing any problems with it. He contributes his own moves to choreographies too. Despite his sunny demeanor, he is known to be a very stern dance instructor and is a stickler for the details.
In his solo mixtape, HOPE WORLD, he raps about how he chose to be a symbol of hope to help people in their already stressful lives and who he is as Jung Hoseok and J-Hope, the cheerful idol who is loyal to his team.
Jimin (Park Jimin)
Park Jimin is the lead vocalist and another main dancer of BTS. He was a top student of contemporary dance at his art school and is a part of the BTS dance line too.
He is known for his flirty charisma on stage, and being very adorable off stage. He shares the most with ARMY on twitter, captioning his selcas and other posts with #JIMIN.
Jimin is very affectionate and often comforts other members when they need it. He is an extrovert and often talks about how he thrives in the company of his friends. He is an intensely hard worker and a perfectionist.
Jimin is given the nickname of "Mochi" by his fans. He is known to be a very clumsy person and often falls off of chairs during interviews, or slips during performances but plays it off smoothly. One of his most famous running gags is the "Jacket Accident" where he intentionally flips his jacket but calls it an accident every time.
V (Kim Taehyung)
Kim Taehyung, also known as V, is the sub-vocalist of the group known for his deep and soulful voice. He was born on 30th December, 1995 and is a part of the '95 line along with Jimin. This duo is known for posting videos of them goofing off and annoying other members.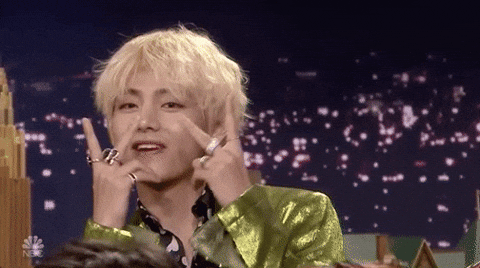 V's parents are farmers and he said he might have become one too if he wasn't noticed when he accompanied his friend to trainee auditions. He is known for his striking face and unique features.
He officially became a member of the dance line after his 2018 solo, "Singularity". V was also a part of the historical K-Drama, Hwarang. He is a big fan of the Cypher series by the rap line. With RM's help, V wrote and composed, 4 o'clock.
He has many interests including fine arts and has a funny habit of using the names of his favorite artists as an alias when traveling. His other hobbies include playing the saxophone, fashion, collecting Gucci items, and photography. V posts his photos under the hashtag #VANTE inspired by his favorite minimalist photographer (and now friend) Ante Badzim.
He has an adorable black and tan pomeranian, Yeontan (tannie) who he posts pictures of regularly as fans love to see him.
Jungkook (Jeon Jungkook)
Born on September 1, 1997, Jungkook is the Golden Maknae of BTS (The youngest member of a group is referred to as "Maknae" in Korean). He is the main vocalist of BTS, often the center of dance formations, and has also rapped in a few songs.
When I say Jungkook is good at everything, I mean, everything! Apart from singing, dancing, and rapping, he is also awesome at wrestling, archery, video games, marathons, etc. He also has a studio called "Golden Closet" in which he has produced a few songs and edited a few video logs entitled "Golden Closet Films" as a hobby.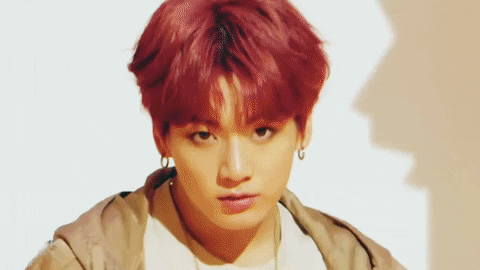 Jungkook joined BTS at a very young age of 13-14 years and was pretty much raised by his 6 hyungs (a younger brother refers to his older brother as "Hyung" in Korean). All the members attended both his middle school and high school graduations. His hyungs still tend to take care of him like a baby even though he is all grown up.
Jungkook teases all his hyungs often but has a deep love for all of them which he sings about in his song 'Begin'.
Internet Content
BTS often keeps ARMY busy with the huge amount of content they put out for them in addition to their music. When it comes to BTS, you will never run out of content.
In terms of following the band, they have a shared twitter account @BTS_twt where they post personal updates, selcas, and other photos. They also use Weverse where they interact with their fans, share posts, episodes of Run BTS! and other shows. They often use VLive to host audio and video live streams where they chat with their fans and give life updates.
There are many 'Bangtan Bombs' on BTS' youtube channel, Bangtan TV where they go behind the scenes of their music videos and other vlogs. Youtube channels like Bangtan Subs upload these videos with English captions. Their youtube channel also has their dance practices and some live streaming logs.
BTS' Soundcloud is filled with music the band has released for free. The music here ranges from covers of different songs to their pre-debut songs to unreleased songs to mixtapes. BTS' Instagram and Facebook accounts are managed by their company and are used to post updates about their shows, music, performances, etc.
Run BTS!
Run BTS! is a variety web series that began streaming in 2015 and currently has 112 episodes with a new episode airing every week, freely available on VLIVE and Weverse to stream with English captions. In this show, BTS members compete in different games or activities as teams or sometimes individually.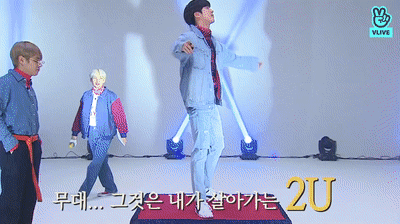 This show will have you laughing as you watch the members betray each other, try to make food and drastically fail or play tag with zombies and the list goes on and on.
Rookie King: Channel Bangtan
This show aired for the first time in 2013, when BTS were rookies. In the short 8 episode series, the members make parodies of popular variety shows.
American Hustle Life
You might have to get past some cringe moments in this one but the show's premise is BTS traveling to the US to be trained by hip hop mentors like Coolio and Warren G. This show gave birth to many memes and is one of the funniest shows they ever put out.
BTS GAYO
This show focuses on the members playing K-Pop related games and challenges and fail hilariously some times. This show is available to watch on VLIVE for free.
BTS: Bokbulbok
This short 5 episode long series was uploaded back in 2015. This show is about BTS playing a variety of games chosen from a bowl, ranging from charades to table tennis. There's a lot of love and of course, a lot of memes.
Bon Voyage
Available on BTS+ which is a premium membership costing around $3 for a month's subscription and $23 for a year's subscription, in this show BTS members travel to different locations as they deal with different challenges that come their way with international travel.
We have seen them try to speak English, lose bags, lose passports, and much more. In the four seasons of the show, they have traveled around Northern Europe, Hawaii, Malta and New Zealand.
Burn The Stage
This Youtube Red Original took fans behind the Wings Tour showing the ups and downs of touring to which BTS ascended in the last couple of years. It's a must watch for one on one interviews as well as show footage.
Bring The Soul
This docu-series is similar to Burn The Stage, taking fans to the backstage of the Love Yourself tour. It is available on Weverse to purchase and watch.
BTS recently uploaded the teasers for a new show coming our way, In The SOOP, where the members find healing by reading, fishing, meditating, etc. BTS has also appeared on various Korean variety shows like Running Man, Knowing Bros, and Mnet's BTS Go!
BTS is set to release their first english single on August 21, Dynamite which will be available on all streaming services. In a recent VLive held by Jimin, Jin and Jungkook who were later joined by the other members, they announced new music coming our way in the fourth quarter of year 2020.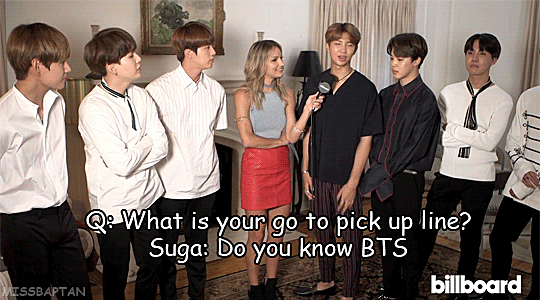 If you have made it so far, congratulations! You have scratched the surface of what BTS is. With much content to stream and new content coming our way soon, I hope you fit in with ARMY just fine.