Mohammed Hashim Mattar was only 26 years old when he was shot and killed by Sudanese paramilitary services during a crackdown on protesters in the country's capital, Khartoum.
Now, his favorite shade of indigo blue is becoming a symbol for the country's pro-democracy uprising. Thousands of social media users have been switching their profile avatars to the same color, often using the hashtag #blueforsudan. What started off as an act for friends and family is now being used to spread awareness about the situation in Sudan and for martyrs of the uprising.
Singer and actress Demi Lovato changes her Instagram avatar to the famous shade of blue.
But what's really happening?
Sudan's uprising began in December of 2018 when the government decided to triple the price of goods, causing inflation that hit up to 70 percent.  Cuts on bread and fuel sparked demonstrations beginning in the east, and the anger quickly spread to the capital of Khartoum. However, these rallies against rising food prices and fuel subsidies began to morph into protests to take down the President, Omar al-Bashir.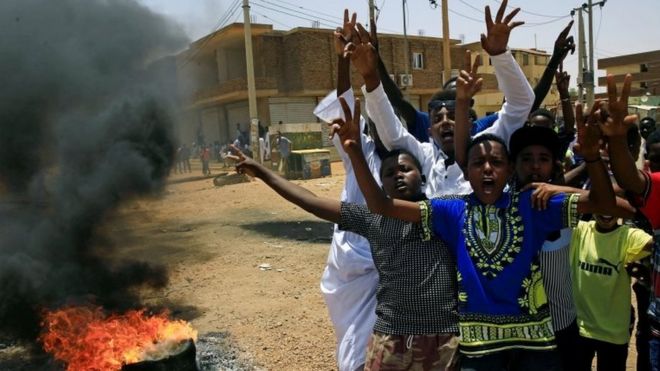 Bashir's Legacy
Bashir's regime is best remembered as one of human suffering and atrocities. After leading a coup (a sudden, often times violent, illegal seizure of power from the government) to take over the previous government, Bashir took over as President of Sudan in 1989. He has been re-elected several times, but according to various human rights organizations, the elections weren't at all democratic.
To top that off, over 15,000 villagers were killed by the government-backed Janjaweed militia between 2003 and 2004 in Darfur, in addition to millions of citizens displaced and an unknown number of women and children raped. Bashir and the government were also accused of using chemical weapons against the community as well. Arrest warrants were placed on Bashir in 2009 and 2010 on charges of genocide and war crimes but were later suspended due to lack of support from the United Nations Security Council. 
This is scraping the surface of his reputation. Through these years, Bashir remained in power. 
The tensions of the protests reached its climax on April 6, 2019, when demonstrators occupied the square outside the military's headquarters to demand that the Sudanese army force the President to step down. Five days later on April 11, the military announced that the President had been removed from power and a council of generals had assumed power. Dances of joy and relief filled the streets of Sudan; some protesters had never known a time where Bashir hadn't been in power. Now, he was in a prison in Khartoum.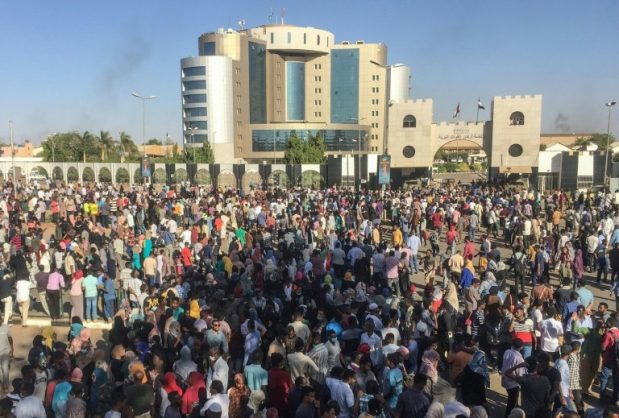 But the story doesn't end there.
Bashir's rough regime was quickly replaced with harsh military control, which left hundreds of peaceful protesters injured, raped, and murdered. Talks of who would take control began, but were quickly halted when the military launched another brutal attack on June 3rd, killing about 30 protesters.
Meanwhile, protesters called for a transfer of power to a civil transitional authority figure, unlike the 3-year transition to democracy idea proposed by the military council and opposition groups. Protesters will continue to rally until power is handed back to the people with democratic elections.
A Rising Famine
According to a food security report, South Sudan is facing another crisis: record numbers of starvation. The World Food Programme (WFP) reported about 7 million people facing food shortages, and more than 20,000 facing famine. This rising famine is predicted to worsen as the country soon prepares for its rainiest season; by the end of July, it is predicted that over 1.8 South Sudanese will be in a state of emergency, and over 5 million in crisis.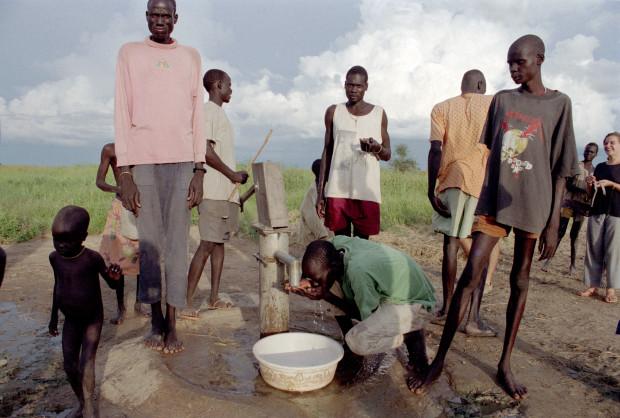 How Can You Help?
First, you must be aware of things to avoid if you truly want to help.
"For every person who follows and shares this on their story, we will donate one meal to starving Sudanese children."
Look familiar? These posts have been clouding my stories on Instagram and Facebook, and one can quickly see why. While it may look very promising and optimistic at first, it is important to know that a majority of these accounts are fake.
Often, these accounts will have one post with phrases such as "for every like" or "for every share", they will have a good number of followers, and they will use bright colors to attract your attention. BUT DO NOT BE MISLEAD BY THAT. Here are a few things you can look out for:
When was the account created?

Who is the account run by? Can you tell that they are affiliated with an official organization?

Does the post explain how they will achieve their claim?

Is their account verified?

Are there stories showcasing proof of what they claimed?
You can even message some of these accounts to see if they're valid. While a majority of them are fake, many accounts are true to their word and are truly trying to help. It is all about being able to identify those accounts who actually intend on taking those steps, and those accounts will also showcase proof of the same. 
If you can not find any accounts that are trying to do good for a cause, take initiative to find organizations that are. Donations and fundraisers are the ultimate sources of funding for change and help. Even if you can't donate, don't be afraid to share those links with other people. Awareness is also a powerful tool for spreading change.
Here are a few ways to make a direct impact:
The World Food Programme: 100% volunteer-run and spanning in over 75 countries, the WFP is the world's leading organization specifically devoted to fighting hunger. One $15 donation supplies a month's supply of food to one starving person, and if you can, just a $75 donation can feed an entire family.
The University of Khartoum Alumni Association's fundraiser: Created by Bakri Ali, the alumni of the University of Khartoum behind this Facebook fundraiser are working directly with a network of Sudanese volunteers, organizations, and communities to assist the people of Sudan with both food and medical care. Their goal is $500,000, and are currently more than halfway there! Just remember that every dollar helps!
The United Nations Children's Fund: The United Nations Children's Fund — better known as UNICEF — works to help children in 190 countries across the world in need of healthcare, emergency relief, food, and water. UNICEF has earned top ratings from organizations including Charity Navigator and Charity Watch.
The United States has also taken action. After months of political turmoil, the State Department is engaging with officials from the African Union, Egypt, and Saudi Arabia to help put an end to the violence.
It is still unclear where this crisis is heading, but continuing to be aware of this situation is important. Sharing, donating, volunteering, and spreading this awareness can make an impact on this crisis. Big or small, change is still change, and progress is still progress. You CAN make an impact!