By now, most people have heard about what's happening in Sudan -- it's been blowing up like wildfire all over Twitter and Instagram, with posts sharing condolences and charity accounts posting ways in which people can help. The situation in Sudan is devastating and is just getting worse -- partly because the United States government isn't doing anything to help keep the protesters safe.
What is happening?
Democratic protests have been frequently going on in the capital city of Sudan, Khartoum. Humans rights charity, Amnesty International, say they have evidence that the Sudanese government military forces are committing serious crimes but are keeping it hidden. Videos have surfaced showing brutal attacks by the military that are resulting in the murder of hundreds of innocent and peaceful democratic protesters.
Related: The Sudan Crisis: What's Really Happening and How You Can Help
Results of the human-rights protests:
People have been injured and attacked

Hundreds of people have been captured and have gone missing

Bodies have been thrown into the River Nile

Schools have been attacked and hospitals
Numbers, Stats & Facts:
Who are the protesters and what do they want? 
The protesters are people fighting for their human right to vote. Since April this year, when President Omar al-Bashir was removed from power, Sudan has been ruled by a military council. The military council announced that they would be in power for two years. They are unwilling to relinquish their dictatorship over the citizens of Sudan. Also, they refused to hold elections so Sudan could become a democracy, which is the main reason why these protests are taking place.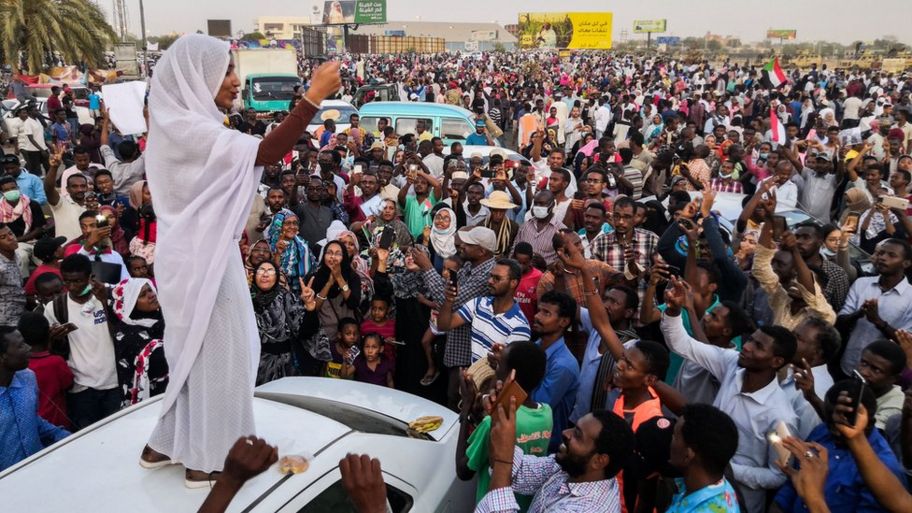 What is Being Done:
Thus far, the Trump administration has done or said virtually nothing. In an interview with Cameron Hudson, a former official stationed in Sudan for the CIA and the State Department, Hudson said, "Anybody who's been paying attention to this country recognized this protest movement was fundamentally different. We should've expected this, we should've anticipated this. The fact is we didn't have a strategy in place, we didn't have personnel in place … is really worrying." When compared to the response that France received from the United States when the Notre Dame fire broke out and three people got injured, it becomes clear that the United States could and should be doing a lot more to save the protesters in Sudan. 
Blue Profile Pictures and Spreading Awareness:
Thanks to celebrities and people on social media, people like Rihanna and Demi Lovato are using their platforms on social media to spread awareness of what is going on in Sudan through the color blue. The blue wave has spread across various platforms via the #BlueforSudan hashtag, as Twitter and Instagram users attempt to honor the memory of one of the victims: Mohamed Mattar, whose favorite color was blue.
How You Can Help:
It's always important to be informed with what's happening in the world and that's what our 'Get Involved' is regarding. The Teen Magazine is here to spread a message that the news isn't doing. Please share any news you hear and make sure you and your friends know what's going on. Seek out genuine charities currently coming to people's aid. The act of giving and knowing you are helping people in danger and suffering can be so fulfilling. Any amounts given big or small will always be appreciated immensely. Save the Children --  a charity presently supporting this cause -- is a great reliable source where you can offer any donations of your choice, to visit their website click here.