Warning: Spoiler ahead.
Friends, the universally beloved American sitcom, ran for 10 seasons and the show gained a new generation of fans thanks to streaming services like Netflix. After 17 years, the cast reunited for a special, unscripted episode, which aired May 27th, on HBO Max. Now you might hate me for this, but a few years back, I couldn't understand all the hype the show was getting until I watched it one day, with my cousins. This was when my journey with Friends started and since then I've binge-watched all 236 episodes. To this day, I still re-watch some of my favorite episodes, but it's not the same as a brand-new episode.
Ever since the reunion was announced, like every other fan, I was thrilled that I would get to see the cast together on set after so long. After lots of waiting, I sat down eagerly, like millions of fans worldwide, on May 27th to watch the special.
Pack your tissues and let's fly down memory lane as we review Friends: The Reunion.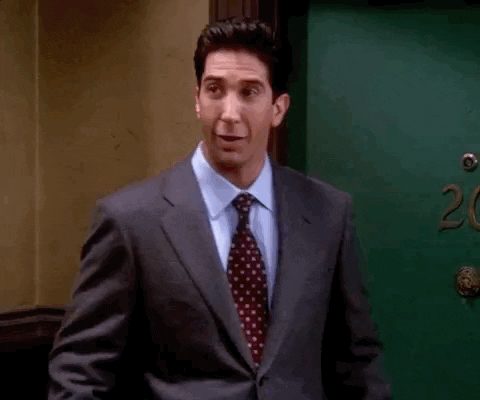 As the cast walks in one by one on Stage 24 in Burbank, California, we get a look at Monica's purple-walled apartment and the kitchen where Rachel baked her special pie, as well as a glimpse of Joey's and Chandler's apartment with the iconic foosball table. Then came the iconic intro that makes our body sway to the beat as soon as we hear the music.
The cast opens up their boxful of memories, seated on the famous orange sofa, near the fountain of the theme song that is set on a stage. They relive the years that were on and off camera, recreating highlighted scenes and sharing behind-the-scenes trivia. The audience and Friends fans alike thoroughly enjoyed the special. However, fans were perplexed that the episode was hosted by James Corden, the host of "The Late Late Show", as he seemed out of place. It was also observed that Matthew Perry had difficulties talking, but later a source stated that his slurred speech was caused due to emergency dental surgery the day before the reunion was shot. Even with these very small hindrances, there were still many unmissable, hilarious, and nostalgic-filled moments. Here are 12 of my favorite:
1. David and Jen had an on-set crush
Jennifer Aniston and David Schwimmer admitted they were crushing hard on each other during season 1, but since the timing was always off, they decided it was best not to get together. Instead, they channeled their adoration for each other through Ross and Rachel-making it clearer that they are each others' lobsters! They also revealed that they used to cuddle on the sofa during breaks. Jen also stated that she always had this feeling that their first kiss would be in the coffee shop- Central Perk.
2. They Were on a Break!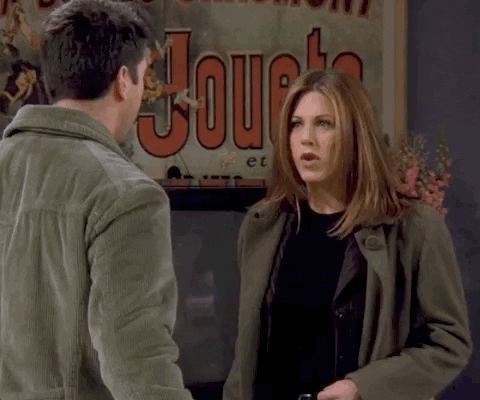 After finding out about Ross and Rachel's real-life crush, you might be wondering if these two ever were on a break.
YES, THEY WERE ON A BREAK! Even Jen confirmed!
3. Courtney Cox wrote her lines on Monica's table
As soon as Courtney arrived on set, Matt asked Courtney if her lines were still there on the kitchen table. Matt then claimed that he erased it before the shoot. And the Queen of "I KNOW" wasn't even aware. But Cox replied that she often kept her script in the sink.
4. No one knows Chandler's job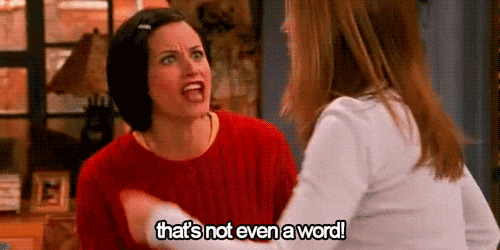 In the reunion, the six actors recreated the trivia game from "The One with the Embryos" episode; where the girls lose to the boys and had to switch apartments when Rachel answers the question about Chandler's job with "transponster", to which Monica replied "that's not even a word"
However, in the reunion, we find out that the answer to this hard question is "nobody knows, really"
5. David refused to star on the show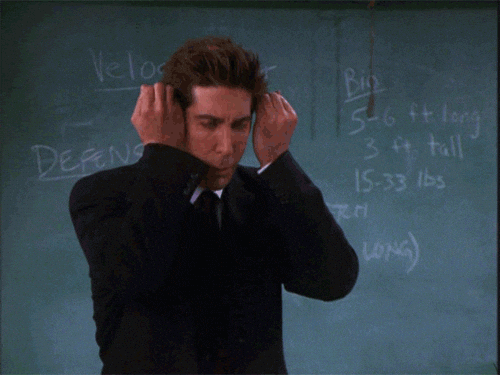 Featured in the reunion, "Friends" creators Kevin S Bright, Marta Kauffman, and David Crane revealed that due to bad experiences in TV shows, David completely gave up on acting and was doing theater only. They sent him a gift basket along with the script, convincing him that the role of Ross was written based on him. He then agreed to play the role of Ross.
6. Rachel was the hardest to cast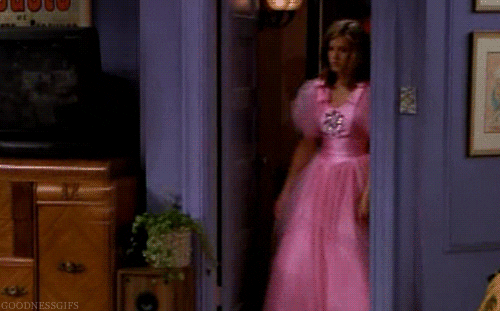 Rachel was cast the last since the character tend to be self-absorbed and the producer admitted, "in the wrong hands, you don't like Rachel"
Originally Courtney was given the role of Rachel, but the latter persuaded the producers that she's more of a Monica than Rachel.
Finally, came the perfect actress for the role of Rachel, Jennifer Aniston, who was then on another TV show. Jen also disclosed that the producer of her show at that time told her that "Friends" will never make her a star.
7. Everyone hated Marcel except for Jen
When asked if there is anything they did not like on set, David and Matt replied right away saying "the monkey". David Schwimmer declared that Marcel often did not do his job right, leading to multiple retakes, which was quite annoying. In addition, the monkey's trainer used to feed Marcel live grubs while the latter was sitting on David's shoulder.
Courtney also shared that she was scared of Marcel even if he was trained.
8. Rachel's sister wasn't immune to Joey
Reese Witherspoon starred as Jill, one of Rachel's spoiled sisters, in two episodes in 2000. She was one of many female stars who caught Joey's eye. The character's iconic line, "How you doin'?" charmed Reese.
Reese also stars in the reunion, she revealed that she was super thrilled for this scene, and how it was a huge honor to watch a character saying his famous line.
9. Janice had the loudest laugh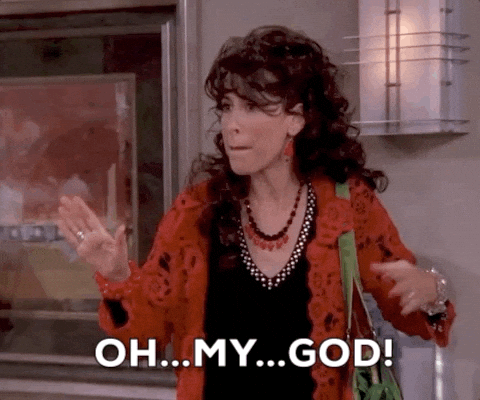 When Corden asked the cast who had the loudest laugh, Janice, played by Maggie Wheeler, made an appearance, saying OH MY GOD. In front of the audience. She revealed that she used to laugh at Chandler's jokes in her iconic horrid laugh, that's how that laugh got created.
However, it sucks that she got minimal screen time, only a few minutes.
10. Matthew Perry would freak out if the audience did not laugh at his jokes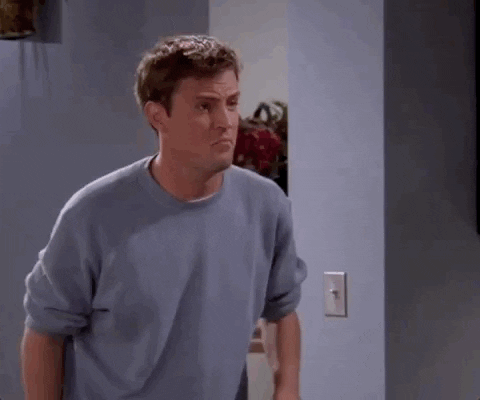 In the reunion, Matthew Perry admitted he felt like he was going to die if the audience didn't laugh at his jokes, which was not healthy. He said he felt like that every single night and his co-stars claim that he never revealed this before.
Aside from his slurred speech in the trailer, Matthew Perry's 20 years of struggles with addiction have been well documented in the past. He once revealed in an interview that he hardly remembers shooting some seasons due to his struggles.
11. Matt LeBlanc went to the audition with a bruised face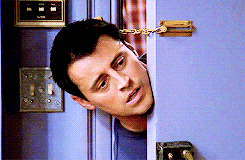 The cast was asked if they remember any details from their auditions. Matt then shared that the night before his audition, he got drunk, tripped over, and took a "chunk of meat" off his nose. Besides, he even suffered injuries when shooting an episode too. He had to go to the hospital after a shoulder injury while jumping onto a chair.
Before shooting that particular episode, The One Where No One's Ready, it was the only one time they had not done a Friends "huddle" beforehand.
12. Monica and Chandler's relationship wasn't part of the show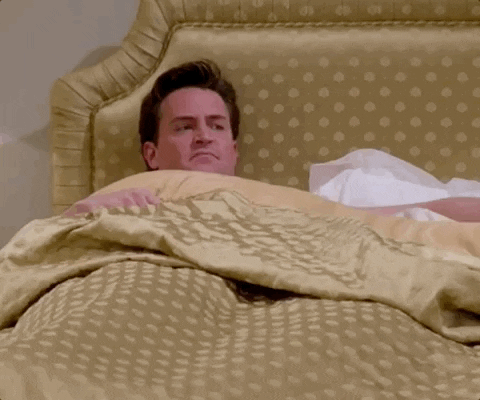 From the original plot, Monica and Chandler were to have a one-night stand in Vegas. However, upon seeing the audience's reaction, they decided to make them a couple. Martha Kauffman stated that "It was such a powerful moment that we knew we had to explore it more,". Their secret romance led to some of the show's most memorable scenes and funny scenes- the bathtub scene and the scene where Phoebe screamed "My eyes, My eyes..." when she caught the two of them making out.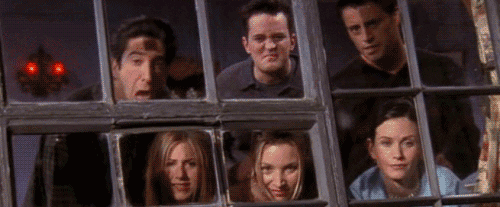 It was worth appreciating that fans from corners of the world made an appearance stating how Friends changed their lives and how it was a way to escape their real life.
Various celebrities also made guest appearances including BTS, Reese Witherspoon, Kit Harrington, David Beckham. Even the famous activist, Malala, described by her best friend as "100% Joey with a hint of Phoebe", opened up what they like about the show, with recorded messages. Other stars, Justin Bieber, Lady Gaga, Cindy Crawford, Cara Delevingne made some fun cameos in the reunion.
Look out for Sputnik, the holiday Armadillo and Joey wearing all of Chandler's clothes.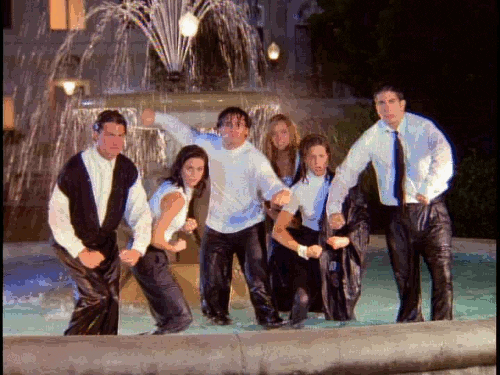 MY OPINION:
Despite liking all the main actors and without forgetting how good-looking they all are, Matt LeBlanc seems to be the only one embracing the natural aging process. He was the only cast member who did not dye his hair, unafraid to let his body gain a little extra weight, the bearer of the funniest anecdotes, clearly happy and at ease with himself. LeBlanc alone looks to have found that sweet spot of gratitude for a career that peaked a long time ago.
It also just didn't make sense that people who were actually on the show such as Carol and Susan, Mike and Ben were not invited for the reunion. Besides, I wished that Gunther and Janice were given more screen time, along with Mr. and Mrs. Geller.
Overall, it was great to see the gang back together, and I can now rest easy knowing that Ross and Rachel did have feelings for each other, in real life. It mostly felt like I was catching up with my "friends" after a long time, instead of watching a show. It was surely a bittersweet 100 minutes that will always make me cry no matter how many times I watch it.