In September 1972, Ferdinand E. Marcos placed the Philippines under Martial Law, kickstarting a regime rife with extensive human rights violations, rampant government corruption, historical revisionism, and forced silence.
In May 2022, the Philippines elected his son and namesake, Ferdinand Marcos Jr., as the country's 17th president.
People say that the Filipino people forget too easily. That they cast aside the 3,257 known extrajudicial killings, 35,000 documented tortures, 77 "disappearances," and 70,000 incarcerations. That they willfully deny the estimated $5- to $10- billion ill-gotten wealth of the Marcoses during their two decades in Malacañang. That they ignore the years of pain and suffering our country has gone through.
With the mix of Marcos Jr.'s campaign against history, his supporters' help, and troll accounts on Facebook, history is slowly being rewritten. Rather than being an era of human rights violations, corruption, famine, etc., the Martial Law years are being painted as the "Golden Age of the Philippines." As a result, people inadvertently start to forget the real events of Martial Law and, in turn, are doomed to replicate the past.
In this article, I have detailed 10 books one must read on the subject of the Martial Law era. May this serve as a reminder to never forget the past and to educate the future: the youth.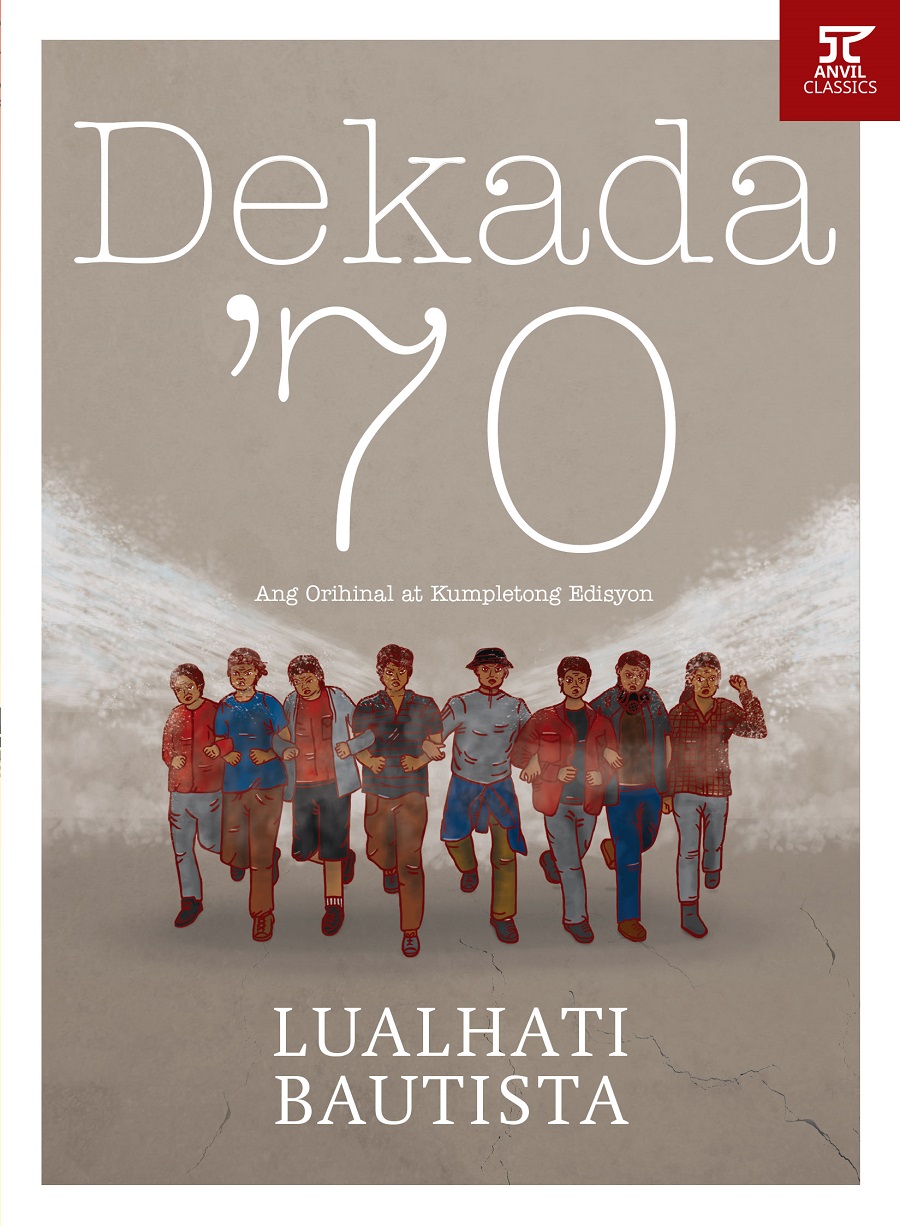 1. Dekada '70 by Lualhati Bautista
Dekada '70, roughly translated to Decade '70, is an account of Amanda, a mother of five boys living in a "man's world" under Martial Law. The novel heavily portrays the struggles of being a woman during times when the idea of gender equality wasn't as widely accepted. It realistically follows as Amanda's struggles with meeting the expectations of the six men in her home, especially her husband, are further weighted by the familial, political, and social challenges of the time.
2. Killing Time in a Warm Place by José Y. Dalisay Jr.
Killing Time in a Warm Place details the story of a man who is caught between his clashing beliefs in the past and his present environment, all the while dealing with feelings of guilt and remorse. The story revolves around Noel Bulaong, who has recently returned to the Philippines from the United States following news of his father's death, as he reminisces on his younger years as a student activist during the Marcos era.
3. Empire of Memory by Eric Gamalinda
If you're more of a historical adventure reader, Empire of Memory is the book for you! In this extraordinary novel, we tune in to the story of two friends tasked by Marcos himself with a special mission to prove that (or, at least, make it look like) he is destined to rule the country forever.
Accepting the mission, our two protagonists embark on a journey through Philippine politics and history, and oddly enough, through mythological sultans, sugar barons, the Beatles, a messianic American rock star, communists, and many more, too. In between, they are forced to face a moral dilemma that tears apart their beliefs.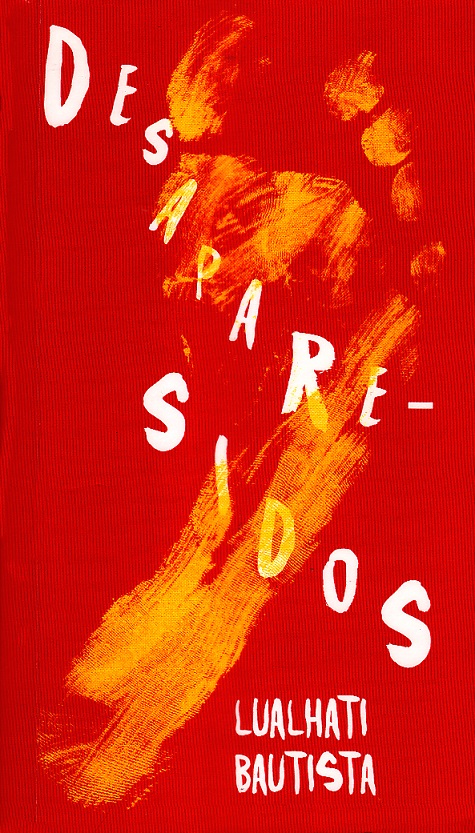 4. Desaparesidos by Lualhati Bautista
As the word "desaparesidos" means "disappeared people" in Spanish, this story depicts the story of Anna, who, due to her involvement with the revolution against the Marcos dictatorship, was forced to leave her child under someone else's care. Lualhati Bautista beautifully narrates Anna's journey as she works to find her displaced child afterwards. Desaparesidos wishes to shine a light on the brutal and traumatic impact Martial Law had on families, and how the past can never truly leave us, as it continues to haunt our reality.
5. 12:01 by Russell Molina and Kajo Baldisimo
If visual novels are more your thing, look no further than 12:01, a comic book by Russell Molina and Kajo Baldisimo. 12:01 vividly depicts what the streets were like after curfew hours during Martial Law through the story of a group of teenagers stranded past midnight that encounters uniformed officers along the way. In just 48 pages, Molina and Baldisimo perfectly encapsulate the understated horrors of Martial Law.
6. Si Jhun-Jhun Noong Bago Ideklara ang Batas Militar by Augie Rivera
This one is for your younger siblings, cousins, etc. Si Jhun-Jhun Noong Bago Ideklara ang Batas Militar narrates the story of Jhun-Jhun as he seeks to figure out where his older brother goes when he leaves home. Surprisingly for him, his brother is apparently doing more than just working at the local shoe factory. This book successfully tackles serious manners in a language children understand.
7. Ascending the Fourth Mountain: A Personal Account of the Marcos Years by Maria Virginia Yap Morales
In Ascending the Fourth Mountain, Maria Virginia Yap Morales narrates her story as a Filipino— more specifically, as a woman— during the Martial Law years. This period saw the widespread subjugation of women to sexual abuse and to various violations of human rights, and this book, at its core, wishes to tell the tale of a woman who fought for equality within a revolutionary movement. As Morales fights back against the dust that blurs the sight of a fourth mountain, she experiences a notable political and social transformation.
8. Days of Disquiet, Nights of Rage by Jose F. Lacaba
Days of Disquiet, Nights of Rage: The First Quarter Storm and Other Related Events is a compilation of on-the-spot reports on the First Quarter Storm, first published in the Philippine Free Press and the Asia-Philippines Leader. All accounts fall under the genre of "literary journalism" or "new journalism," wherein the author makes use of literary techniques and combines them with traditional journalism methods. This anthology is definitely a must-read for all budding journalists and mass media enthusiasts!
9. Some Are Smarter than Others by Ricardo Manapat
As much as we love to hate the rampant misinformation referring to the Martial Law era as "the golden age of the Philippines," it's about time we educate ourselves on the true economic and financial side of the Marcos regime. Some Are Smarter than Others: The History of Marcos' Crony Capitalism seeks to expose the political and economic infrastructure plunder of the Marcos regime that is now being denied.
This book shines light on how state power was used to skew the economy, increasing the wealth of a few individuals while the majority of the Filipino population lived in poverty.
10. The Conjugal Dictatorship of Ferdinand and Imelda Marcos by Primitivo Mijares
This one is a classic. The Conjugal Dictatorship reports the happenings and schemes that paved the way for the imposition of Martial Law. Primitivo Mijares draws data from his work as Marcos' media adviser before his defection in 1975, exposing the massive corruption and military abuses under the regime. The book was published in 1976; Mijares and his son Boyet disappeared shortly after and eventually died.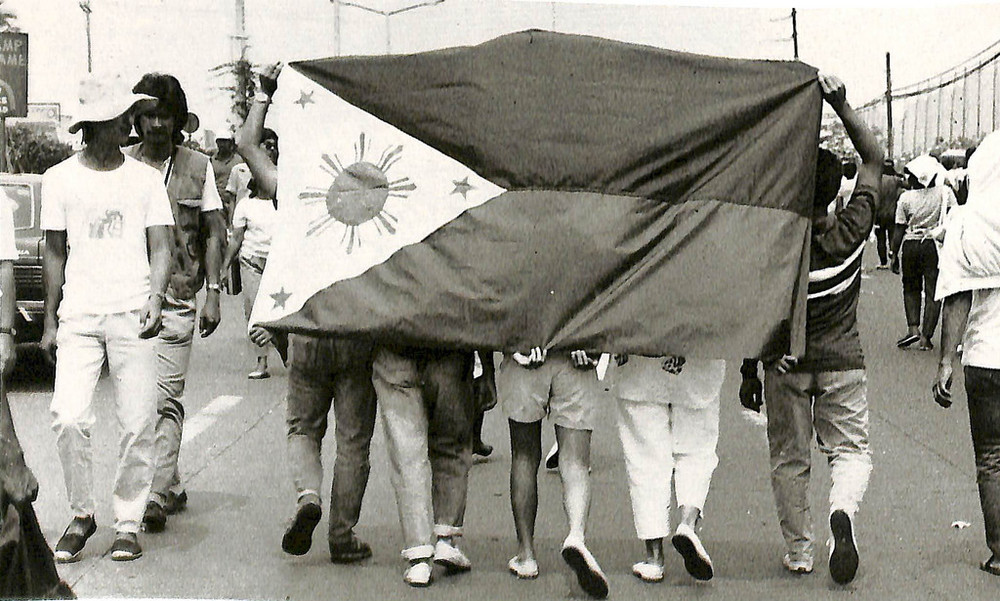 The past serves as a warning. History repeats itself too quickly when one forgets its lessons. As Jose Rizal, the national hero of the Philippines, once said: "He who does not know how to look back at where he came from will never get to his destination."
*More resources can be found on this Google Drive. Titled the Martial Law Library, it is your one-stop resource for finding anything regarding Martial Law, whether it be scholarly papers, reports, documentaries, case papers, or more.