Norman F*cking Rockwell by Lana del Rey, Melodrama and Solar Power by Lorde, Folklore and Midnights by Taylor Swift... ring a bell? These are no other than the remarkable titles belonging to the award-winning Indie Pop albums most cherished by our generation; what ultimately defined their success? The mastermind behind the tracks: Jack Antonoff.
He is a co-writer and co-producer for hard-to-miss artists such as The 1975, Olivia Rodrigo, Fifth Harmony, Carly Rae Jepsen, the Chicks, and Clairo. This might be your first coming across his name, but it's surely not your first time experiencing the "Jack Antonoff effect", since more than half the pop anthems playing on every radio station carry him in their essence.
Antonoff's presence in the modern music industry is inescapable and unmissable, but what is it that has made this producer's career skyrocket over the past years? What is the wow factor behind his work? Why is he so beloved by young, especially female, artists? Join me in discovering the secret behind becoming the most influential producer and go-to collaborator in the pop industry!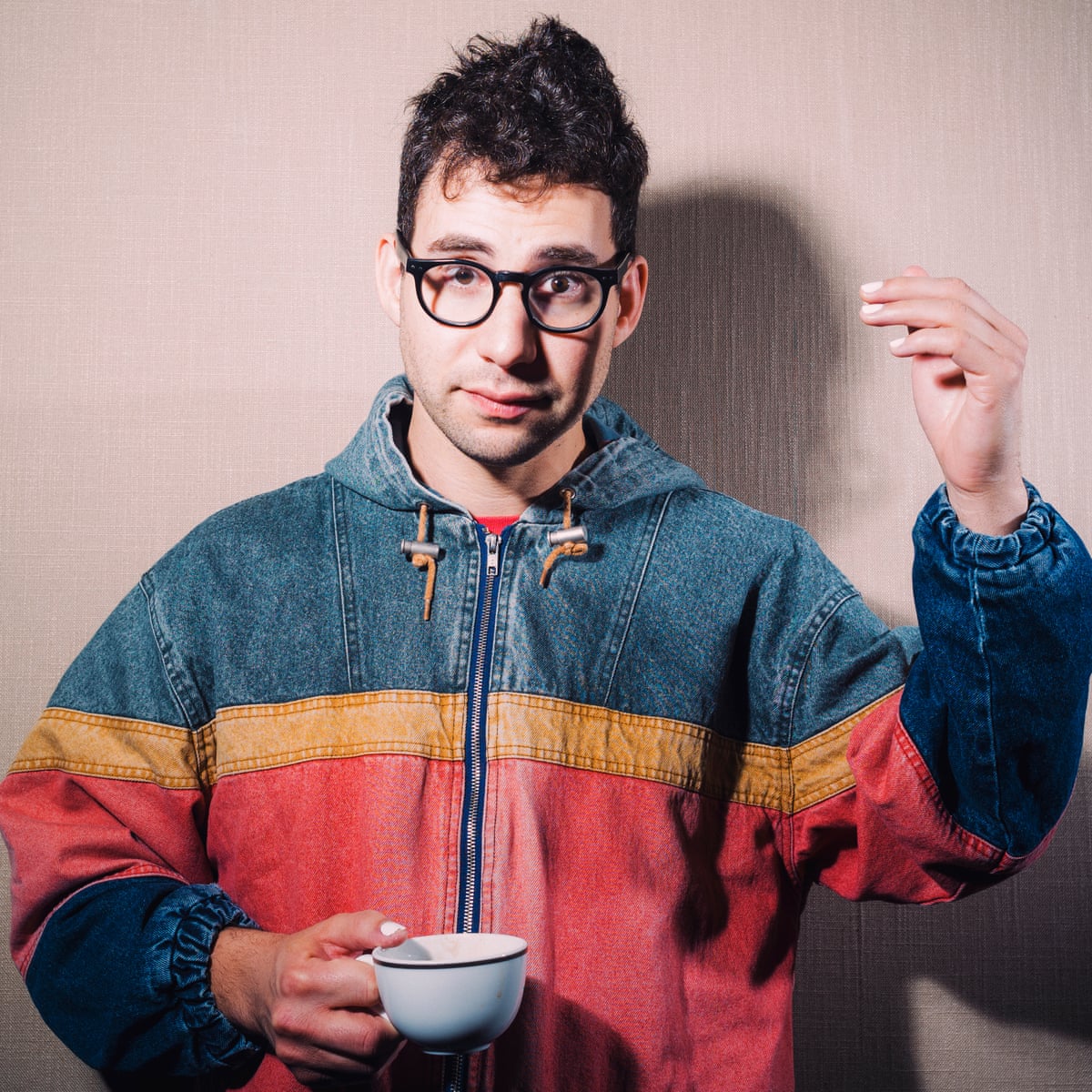 Antonoff's Beginnings
The first time the world witnessed Antonoff's stardom was along with the pop anthem "We Are Young", which was released by the band "Fun", and was awarded "Song of The Year" at the 55th Grammy Awards.
Antonoff was the guitarist and drummer on the Grammy's best new artist "Fun", but when the band went on an extended hiatus in 2015, his public recognition vanished along with his voice in the media.
This was until Antonoff's new band, "Bleachers", released its first album titled "Strange Desire", but this production seemed to be the start of a series of projects and songs he would write in the future with hit artists, rather than a stand-alone achievement. It was with Bleachers that his roots became clear, as he reflected on gloomy and somber topics, incorporating them in a synth-driven late '80s-type melody that allures a teenage audience but drifts away from being radio hits. However, this release gained him recognition from worldwide-acclaimed artist Taylor Swift, and as soon as he was "in" with this singer, he was "in" with the music industry.
Becoming The Most Desired Producer
"Why are they drawn to working with me? I don't know, I feel like that's a question for them."
It was in 2014 that "1989", Taylor Swift's fifth studio album, reached the charts, including tracks such as "Out of The Woods" and "I Wish You Would", and it was within these lyrics that Antonoff first displayed himself and his original and authentic personality, revealing his ability to highlight the artist's personality while working as their writer and producer. His talent shone through the vulnerable and raw lyricism discretely fused in a pop-song rhythm, while empowering the artist's intent and message rather than intervening with his style.
Almost immediately, the world noticed a drastic transition from teenage, "superficial", and sugar-coated lyrics to deep-rooted and brutally honest messages transmitted in Swift's releases. This is due to Antonoff's practice of completely drifting away from "track and hook production", which focuses on maintaining monotony in the sound and rhythm of pop songs, allowing the producer to overpower the sentiment within a song and homogenize sounds, deadening the artist's emotion. Unlike those writers that produce a song and send it out "en masse", or adopt the "track and hook production" practice, Antonoff handles production as therapy; he starts by asking the singer "what's the worst thing that's ever happened to you?", and works from these daunting emotions to create heartfelt and down-to-earth songs that transmit the artist's weaknesses and reach millions of hearts.
"Writing is the most private thing you could do. You've levelled a bunch of complaints against yourself and the people around you - and when you release it to the world, it always leaves you with a new set of questions like, 'Why do I feel the need to share these things?"
Antonoff believes every artist should be reflected in the song being created and must be present in every part of the process to release original tracks that impact the industry in a sophisticated, elegiacal, and to some extent, melancholic manner. He understands music as an elevated language that allows both the artist and the listener to "feel their existence" and communicate through their senses, which is why he strives to root out "the saddest, most upsetting, most real things someone might go through, and then find a way to sew those into pop songs". With this method, songwriting naturally flows and the process becomes a reflection of the epitome of art that usually presents itself as this:
remember when taylor swift and jack antonoff wrote the getaway car bridge in less than 30 seconds? pic.twitter.com/tJaB8VphAJ

— james (@redputationaotd) October 20, 2020
Soon enough, other artists such as Lorde and Lana Del Rey were rushing to Antonoff, entrusting him with their upcoming albums, "Melodrama" and "Norman F*cking Rockwell", respectively.
The former, Lorde, worked on her second album "Melodrama" hand in hand with Antonoff, writing lyrics that she describes as being her reflection of a "Broken-Winged Midnight Butterfly", due to the constant motif of heartbreak and solitude he helped empower and enliven with his remarkable essence in the most poetical of productions such as "Liability" and "Writer in The Dark", which communicate Lorde's vulnerability in an approachable manner, calling those that share these sentiments to indulge in the piano ballads which wrap the listener up in comforting, warm, tender wording. Up to this day, their collaboration prevails as Lorde's third album "Solar Power" has Antonoff's mind behind the lyricism and the indie-folk psychedelic blues.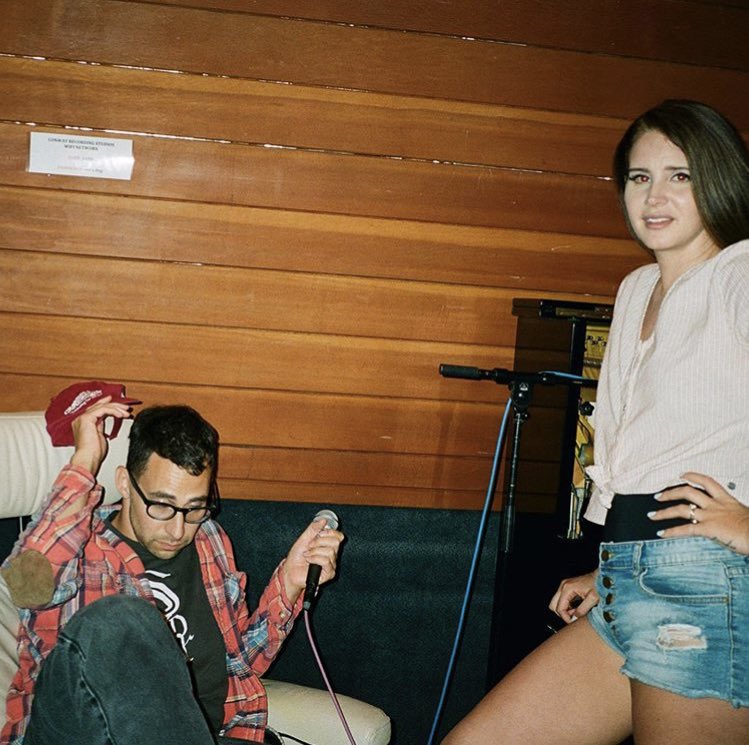 The latter artist, Lana Del Rey, worked with Antonoff during the production of her sixth album "Norman F*cking Rockwell", which is often depicted as having a soft-rock sound wrapped around lyrics that "sing exquisitely of freedom and transformation and the wreckage of being alive". Her art comes in more as a "psychological musical endeavor" than radio pop, due to her and Antonoff's connection when writing tracks that differ from main-stream music and lean towards Sylvia Plath's writing style and Winehouse's melodies. These characteristics are embraced by Antonoff's production style, in which he encourages Lana to create a song that will reflect her most intimate dimensions within a process that frequently shows itself as follows:
Furthermore, the most influential producer in the industry has repeatedly revisited Swift's studio to work on her most recent releases, such as her albums "Reputation", "Lover", "Folklore", "Evermore", and "Midnights", which include her most sentimentally brutal and vulnerable tracks that reflect Antonoff in every lyric that helped recovered her scarred experiences with past producers who exploited and manipulated her work.
Apart from working with the artists listed above, Jack Antonoff has become exceptionally popular in the indie-pop industry and has collaborated with more than 40 beloved singers; it's now time to break down what has made Antonoff so deeply treasured and highly esteemed by worldwide renowned musicians that could've chosen to collaborate with hundreds of other producers...
What Makes Antonoff The Brightest Star in a Sky Brimming With Producers?
It is evident that Jack Antonoff has swiftly become a favorite in the music industry, especially among female artists, but what is it that makes him stand out within the stagnant sea of producers that have led other artists to success?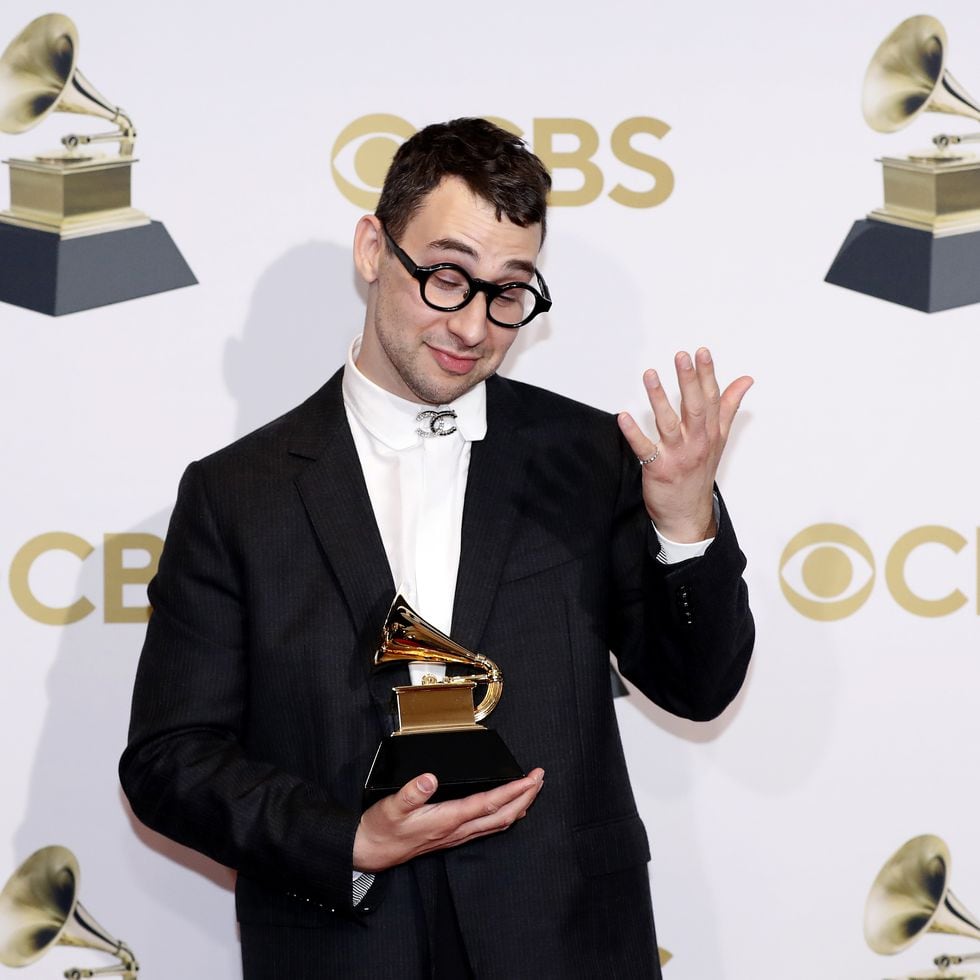 Firstly, what makes Jack Antonoff be distinct is his nonconformist manner of embracing the distressing sentiments every artist holds deep in their hearts and reflecting these emotions in their productions, rather than drowning them in the vivid melodies that provide momentary catharsis from the daunting feelings held within the lyricism.
Gabriela Tully Claymore wrote that Antonoff has "proven himself to be very good at working with women who have a strong point of view, who will always sound like themselves regardless of who's assisting them"; this producer intends to use music as a universal language and exalt the message within a song that, even if it arrives at a point of becoming tragic, succeeds in communicating what each artist means to present before the world. This is why his music has often been labeled as melodramatic and rooted in a sense of loss, which might also be linked to the loss of his younger sister due to brain cancer, but regardless of the motive, his style has awarded him six Grammy Awards, including the 2022 Grammy for Producer of the Year.
Secondly, Antonoff has helped make the music industry more equitable by working with women who have previously had abusive relationships or experienced exploitation by other male producers. He recognizes that the industry is constantly being corrupted by producers who view female artists as easy targets for abuse of talent and manipulate their careers to gain fame for themselves rather than accomplishing their task of accompanying artists in their individual process behind releasing songs. He acknowledges the power held in women's voices, which he relates to women being "powerhouses".
"I'm not in there telling them what to do," he says. "I'm on a ride with them."
Finally, it's this producer's method that has led him to greatness; it's his dedication to each artist, their individual person, and experiences that has made him dear to the audiences. From the moment he comes into an artist's discography, the own artist's personality and nature are embraced and become more known to their fans; they become more approachable, humane, and vulnerable whenever they work along with Antonoff. Not only is this reflected in the lyricism, but the musicality in every song becomes an original experience, as Jack Antonoff believes in creating a "sound world" in which certain synths will intentionally be more featured than others in order to effectively transmit the energy and mood of each song.
"They're all record-specific," he explains."The first Bleachers album and the 1989 Taylor stuff were really centred around the [Roland] Juno 6. That instrument has such a sadness and a glory all at once."
It is no surprise that these three main elements have led Jack Antonoff to such success, and as he keeps collaborating and producing for rising artists, his success only keeps augmenting. What does Antonoff have in store for 2023? We can only help but wonder what this producer will accomplish next, and for now, all we can do is continue to experience the "Jack Antonoff effect" by streaming every one of his and each artist's masterpieces, conveniently compiled in the playlist below.