Barbie.
The legend, the icon, and the moment.
On December 16th, 2022, the Barbie teaser trailer was released to the public. People have been going crazy, already creating trends and saving July 21st on their calendars. Maybe it's the summer vibe, or the fact that Barbie has played such an important role in our childhoods, but the public is sucking up every last ounce of the trailers.
With amazing actors like Margot Robbie and Ryan Gosling, combined with the highly-acclaimed director Greta Gerwig, it's obvious that this movie is going to be a long-lasting favourite.
However, the release date of July 21st is arriving at an alarming pace, and everyone needs to prepare. If you are excited about the upcoming Barbie movie, here are a few movies that will get you in your pretty-in-pink era.
1. Legally Blonde (2001)
"Whoever said orange is the new pink was seriously disturbed."
Legally Blonde, anyone? This cult classic is a need if you want to even think about watching the Barbie movie. It revolves around the sorority and fashion queen, Elle Woods.
After her boyfriend breaks up with her because of her girly ways and to go to Harvard Law, she decides to apply too. Once accepted, she manages to easily and, even with her colorful outfits and bubbly personality, become an amazing student.
Elle is the representation of Barbie in every way. And with all of Barbie's occupations, it's pretty probable that she was also a lawyer.
2. Clueless (1995)
"I'm not a prude, I'm just highly selective."
If you're looking for a dose of '90s nostalgia and fabulous fashion, Clueless is the perfect movie to get you in the mood for the Barbie movie. Follow the stylish and popular Cher Horowitz as she navigates high school life, love, and friendship in Beverly Hills. With its witty dialogue and iconic fashion moments, Clueless is a must-watch for any Barbie enthusiast.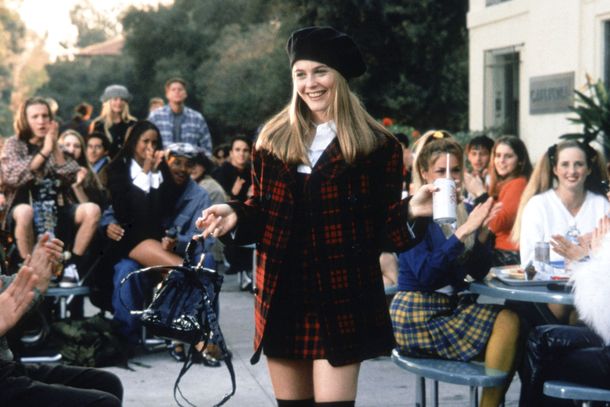 3. The Devil Wears Prada (2006)
"Florals for spring? Groundbreaking."
Get ready for some high fashion and workplace drama with The Devil Wears Prada. This film follows aspiring journalist Andy Sachs as she lands a job as an assistant to the formidable and fashion-forward magazine editor Miranda Priestly. Through its glamorous portrayal of the fashion industry and a strong female lead, The Devil Wears Prada will leave you inspired and ready to embrace your inner Barbie-ness.
4. Enchanted (2007)
"Once upon a time in the city of New York..."
Enchanted combines the magic of animated fairy tales with the reality of modern-day New York City. Follow the story of Giselle, a princess who is banished to the real world by an evil queen. As she navigates the complexities of our world, Giselle brings her enchanting charm and unwavering optimism to those she encounters. This whimsical and musical film is incredibly similar to the plot of the Barbie movie, in the fact that both characters leave their magical world for the real one!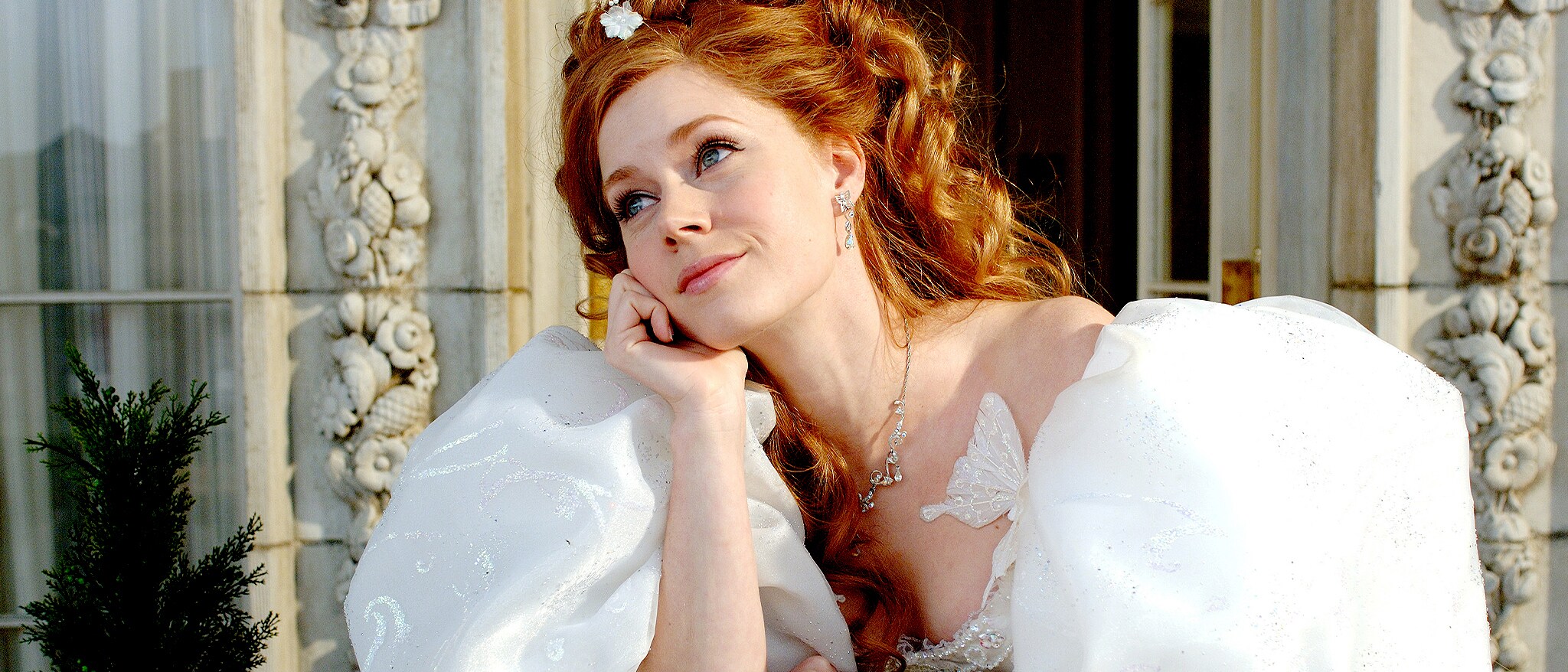 5. The Princess Diaries (2001)
"I can't do this; I'm a girl!"
"What am I? A duck?"
Experience the transformation of an ordinary teenager into a figure of royalty. Join Mia Thermopolis as she discovers her royal lineage and learns to embrace her newfound responsibilities! This heartwarming coming-of-age story reminds us that true beauty comes from within and that we all have the power to make a difference in the world. It really reminds me of Barbie: Princess Charm School (which is also a necessary watch).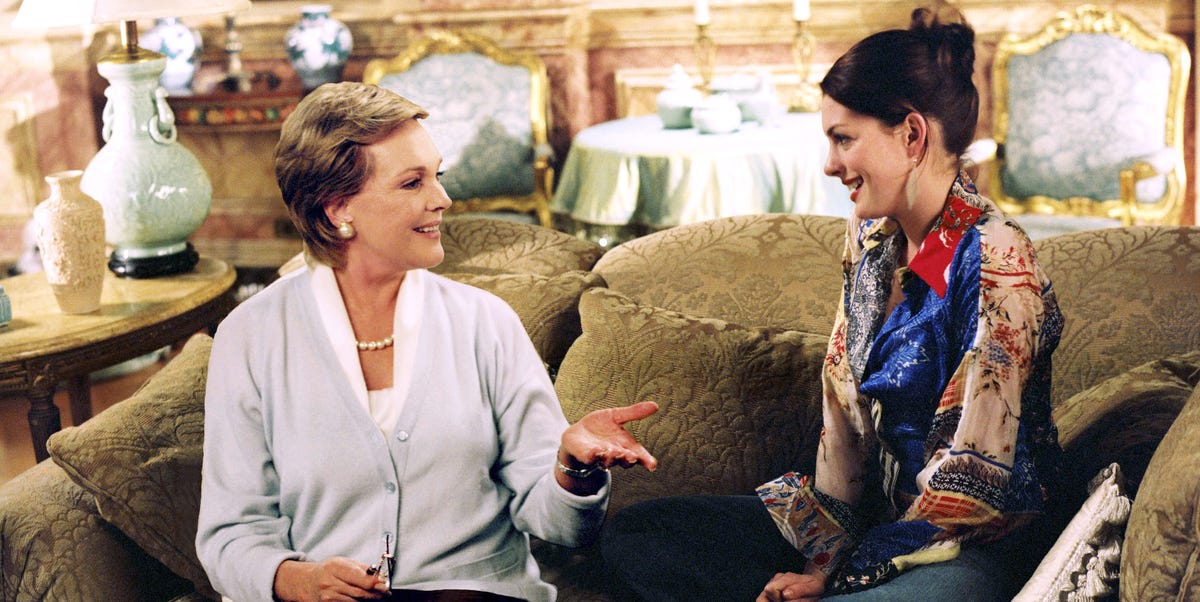 6. Barbie: Life in the Dreamhouse (2012-2015)
"But I'm already President!"
Although not a movie, it would be a crime not to add this iconic show to the list. Barbie: Life in the Dreamhouse is an animated series that invites viewers into Barbie's world of fashion, friendship, and fun. Set in the glamorous Dreamhouse, the show follows Barbie, her sisters, and a vibrant cast of friends as they navigate the ups and downs of life, often with humorous and heartwarming results. With its witty dialogue, colorful animation, and relatable stories, it captures the essence of Barbie's iconic universe, which is very similar to the new Barbie movie universe.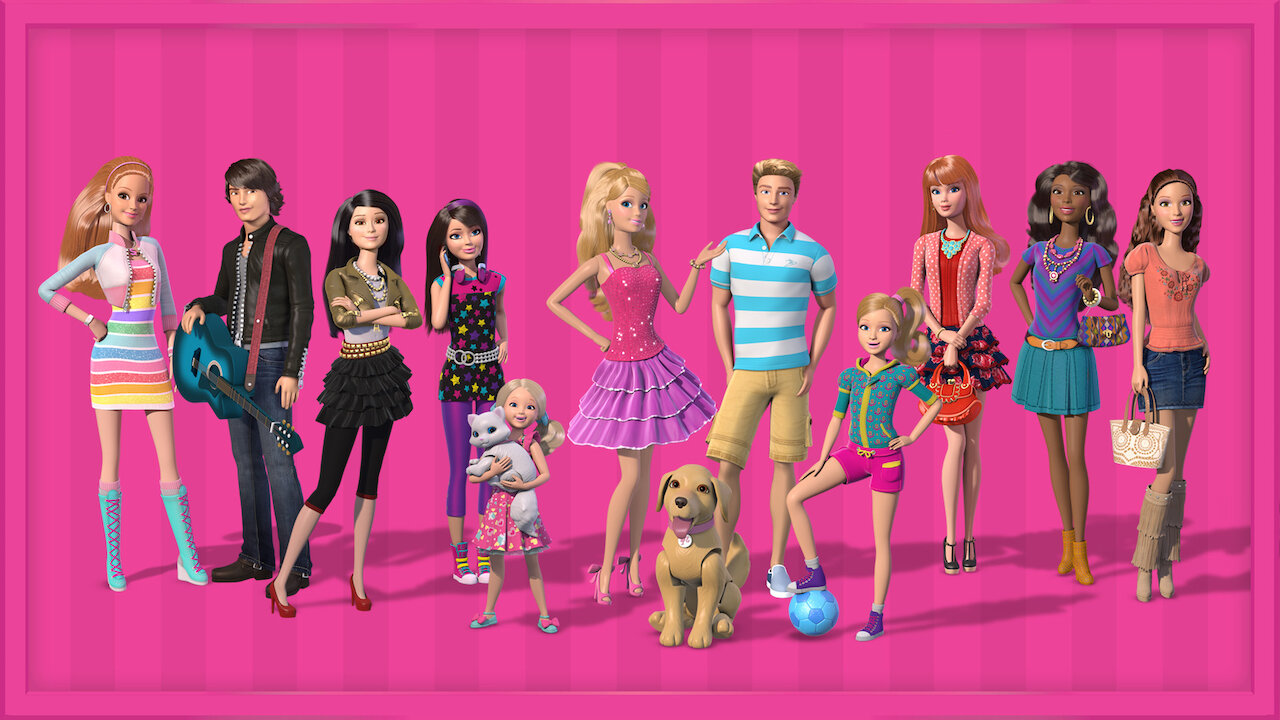 7. Tangled (2010)
"I have magic hair that glows when I sing."
Tangled is a modern retelling of the classic fairy tale of Rapunzel. Follow Rapunzel, a spirited young woman with long magical hair, as she embarks on a journey of self-discovery with the charming thief, Flynn Rider. This animated film is filled with humor, adventure, and beautiful animation, along with memorable songs that will leave you singing along. The Barbie franchise also has another must-watch called Barbie as Rapunzel (2002).
8. Weird Science (1985)
"Creating a perfect woman could be dangerous."
Two socially awkward high school students use their computer to create a virtual woman who magically comes to life. This comedic coming-of-age film explores themes of friendship, self-acceptance, and the power of embracing one's uniqueness. As the boys navigate their newfound creation, they learn valuable lessons about the importance of inner beauty and the dangers of objectifying others, which is what Barbie teaches us!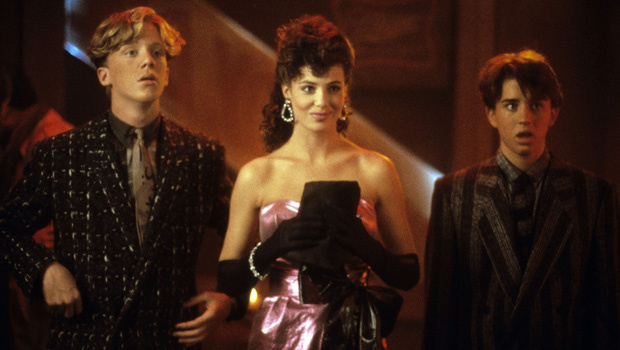 9. Winx Club (2004 - 2015)
"Believe in the magic within you."
"Winx Club" is an animated fantasy series that follows a group of teenage fairies attending a magical boarding school. As they learn to harness their powers, face challenges, and protect the magical realm, they discover the strength of friendship, courage, and self-belief. The series explores themes of empowerment, personal growth, and embracing one's true potential, similar to many of Barbie's movies.
10. Little Women (2019)
'Women, they have minds, and they have souls, as well as just hearts.'
Set in the 19th century, the film follows the lives of the March sisters as they navigate the challenges of growing up, pursuing their dreams, and finding their place in a society that has certain expectations for women. It celebrates sisterhood, independence, and the power of following one's passion. With the same director, Barbie's morals follow the same idea as the March sisters' and embrace the toned-down side of girliness.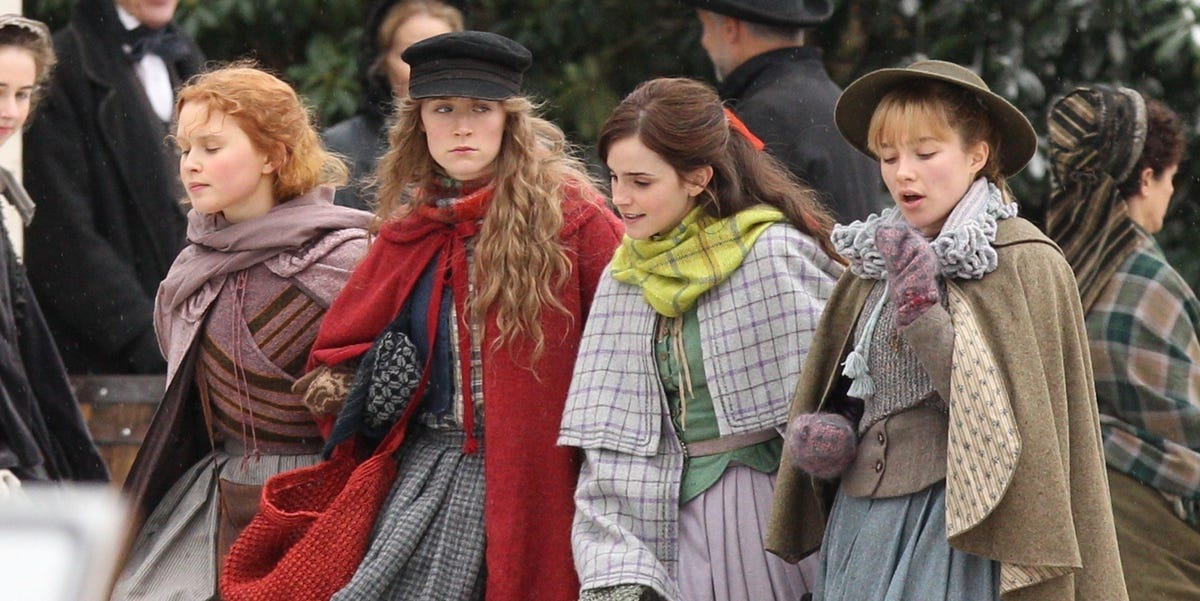 11. The Barbie Franchise (2001- Present)
"Be anything, do everything."
This point is necessary if you want to watch the Barbie movie. With numerous movies, TV shows, and merchandise, Barbie has become an iconic symbol of imagination, creativity, and empowerment. The franchise encourages girls to explore their dreams, embrace diverse roles, and be confident in their abilities. Relating it to the upcoming Barbie movie, it is a testament to the legacy of the Barbie franchise, inspiring girls to believe that they can be anything and do everything they set their minds to!
12. Bridget Jones's Diary (2001)
It follows the life of Bridget Jones, a witty and relatable woman in her thirties who documents her personal and romantic misadventures in a diary. The film explores themes of self-acceptance, love, and the pursuit of happiness while challenging societal expectations. Like Bridget Jones, Barbie has always embraced herself just as she is, encouraging girls to accept and love themselves for who they are.
13. 13 Going On 30 (2004)
"Thirty, flirty, and thriving!"
13 Going on 30 is a delightful romantic comedy that follows the story of Jenna Rink, a 13-year-old girl who wishes to be "thirty, flirty, and thriving." Her wish magically comes true, and she wakes up as her 30-year-old self. As she navigates her adult life, Jenna discovers the importance of inner beauty, true friendships, and staying true to oneself. It's the perfect movie to binge on if you want to travel back to the 2000's!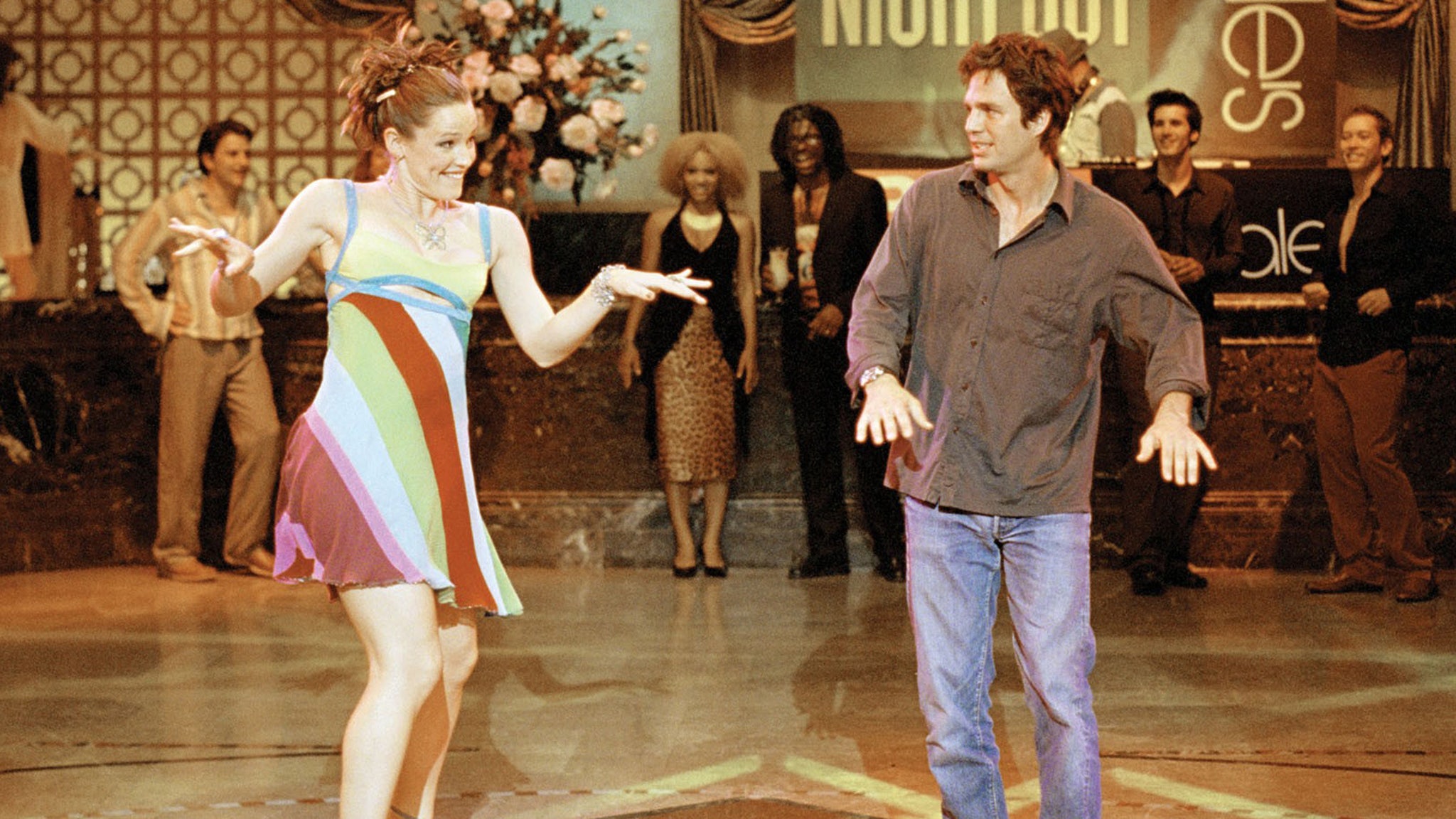 With these movies on your watchlist, you'll be immersed in a world of strong women, stylish fashion, and cheery stories. So get ready to channel your inner Barbie and let these films prepare you for the much-anticipated release of the Barbie movie!