Hamilton, Lin-Manuel Miranda's acclaimed musical, is a sung-and-rapped-through biographical masterpiece. It tells the story of Alexander Hamilton, a Founding Father, and his influence on the American Revolution and the early United States. Since its 2015 debut, the musical has remained a captivating force. In this article, we'll uncover fascinating lesser-known facts about Hamilton that are bound to impress!
1. The Various Inspirations Miranda Drew Upon To Create Hamilton
Lin-Manuel Miranda drew inspiration from various sources to create the musical Hamilton. One key source was Ron Chernow's biography of Alexander Hamilton, which he came across while on vacation following the success of his show In the Heights. After reading about Hamilton's life and his poem written after a hurricane, Miranda was intrigued by the story and began developing the idea for a hip-hop musical about Hamilton.
To deepen his understanding of Hamilton and the historical context, Miranda also read Hamilton's letters and works and visited important American Revolution sites in New York City. He studied books like The Heartbreak of Aaron Burr by H.W. Brands to grasp Burr's character and Affairs of Honor by Joanne Freeman to understand the dueling code of the time. Miranda even wrote parts of the musical at the Morris-Jumel Mansion, which had served as George Washington's headquarters during the Revolutionary War.
In addition to historical research, Miranda also drew inspiration from other musicals and rap. He looked to shows like Jesus Christ Superstar and Les Miserables for musical influences, particularly in terms of smartly reintroducing themes. Throughout Hamilton, there are numerous references and allusions to popular music. For example, "My Shot" includes references to Notorious B.I.G. and Mobb Deep, while "Right Hand Man" nods to Pirates of Penzance. "Helpless" takes inspiration from Beyoncé's "Countdown" and the musical Mamma Mia, and "Ten Duel Commandments" pays homage to Biggie's "Ten Crack Commandments." Other references include Eminem's "Lose Yourself" in "Yorktown" and a song from The Last Five Years in "Say No To This."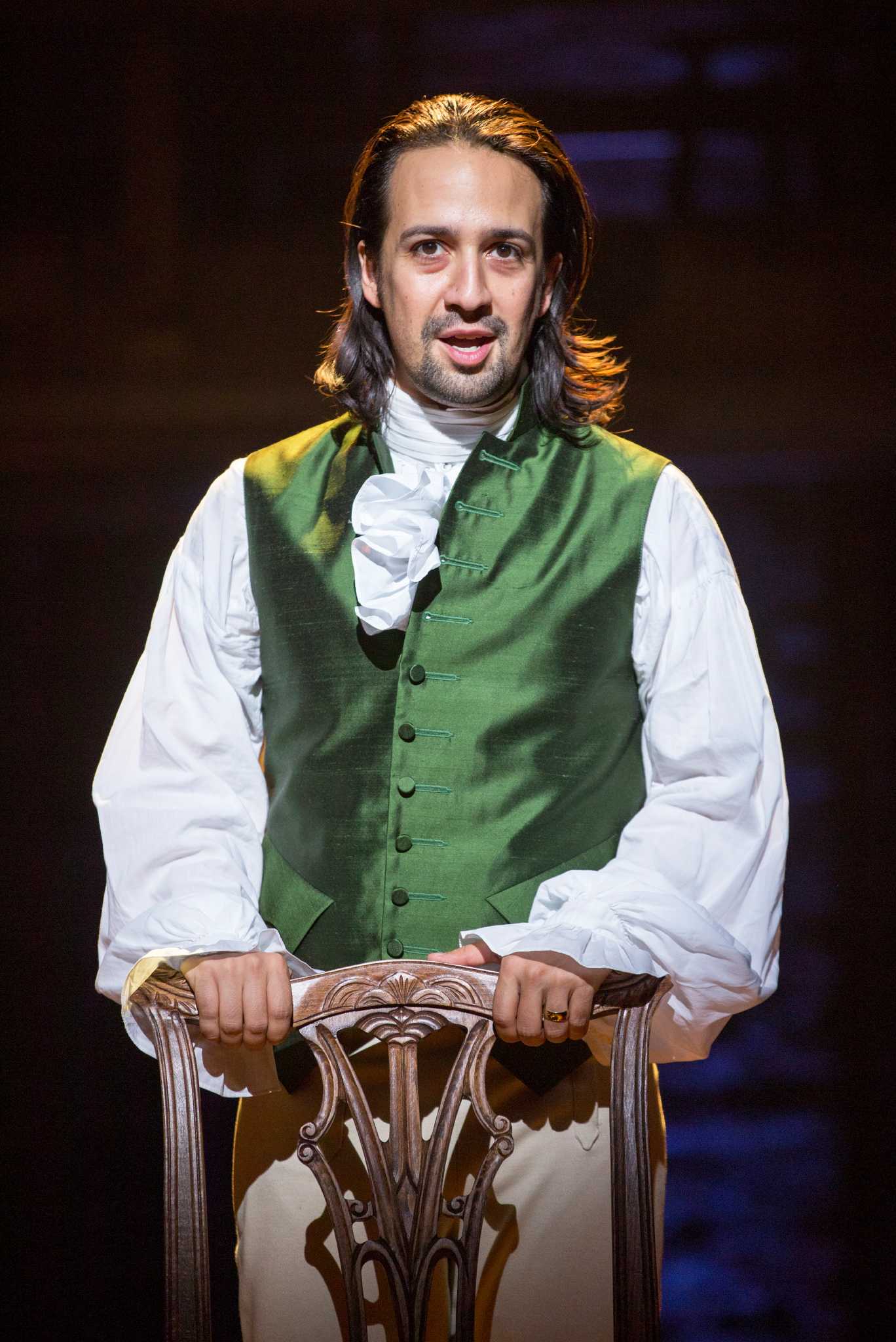 Image From Bing
2. It Took Miranda A Year To Write The First Song — And Another Year To Write The Second
The process of creating Hamilton's songs was a meticulous and time-consuming endeavor for Lin-Manuel Miranda. He spent a year crafting the first song, "Alexander Hamilton," and performed it at the White House in 2009, an experience that held significant importance for him.
Following the initial song, Miranda dedicated another year to perfecting Hamilton's anthem, "My Shot." He approached each couplet in the song with great care, stating, "Every couplet needed to be the best couplet I ever wrote," during an interview with 60 Minutes. Miranda's commitment to excellence and attention to detail reflected the seriousness with which he approached the creative process.
Image From Bing
3. Rapping Helps Hamilton Cover 4 to 6 Hours of Content
One distinguishing feature of Hamilton is its incorporation of rap, setting it apart from other musicals. Within a span of 2.5 hours, the actors in Hamilton sing and rap more than 20,000 words, averaging around 144 words per minute!
Lafayette, the energetic Frenchman, impressively raps at a speed of 6.3 words per second in the song "Guns and Ships." The use of rap aligns with the story of Alexander Hamilton, a prolific writer known for his extensive body of work.
The lyric "Why do you write like you're running out of time?" from the song "Nonstop" not only reflects the show's style but also resonates with its overarching theme. By incorporating rap, Hamilton manages to condense a significant amount of content into a shorter timeframe, similar to its dynamic protagonist.
Image From Bing
4. Phillipa Soo Created The Eliza Project To Support Elizabeth Schuyler's Orphanage
Phillipa Soo, who portrayed Elizabeth Schuyler in the original Broadway production of Hamilton, established the Eliza Project in 2015 to support Graham Windham, the orphanage that Elizabeth Schuyler Hamilton helped found in 1806. In the closing song of Hamilton, Eliza highlights her role in establishing the first private orphanage in New York City and her dedication to raising hundreds of children.
Today, Graham Windham continues to serve as a family and youth development organization, offering services such as family foster care, youth coaching, and adoptive services in New York City. The Eliza Project, founded by Phillipa Soo and Morgan Marcel, allows young individuals in Graham Windham to express themselves through the arts as a way to honor Eliza's legacy.
"I established the first private orphanage in New York City. I help to raise hundreds of children." - Hamilton

Image From Bing
5. Casting People Of Color Was A Deliberate Choice
Lin-Manuel Miranda explained to The New York Times that their goal was to tell a story about America's past through the lens of America's present. They wanted the story to reflect the diversity of the country and eliminate any distance between the audience and the narrative. The decision to cast people of color in the lead roles was a way to make a powerful statement without explicitly making a statement.
"Our goal was: This is a story about America then, told by America now, and we want to eliminate any distance—our story should look the way our country looks... Then we found the best people to embody these parts. I think it's a very powerful statement without having to be a statement." - The New York Times
The impact of this casting decision was significant, as it resonated with audiences, particularly young individuals who saw themselves represented on stage. Leslie Odom Jr., who portrayed Aaron Burr in the original Broadway production, expressed the emotional significance of Hamilton's representation of him as a young teenager.
"When I think about what it would mean to me as a 13-14-year-old kid, to get this album or see this show—it can make me very emotional." - The New York Times
The producers of Hamilton have emphasized that it is essential to the storytelling of the musical that the principal roles, except for King George, be performed by nonwhite actors. This further underscores the commitment to diverse representation and the intention behind the casting choices.
"It is essential to the storytelling of Hamilton that the principal roles, which were written for nonwhite characters (excepting King George), be performed by nonwhite actors." - The New York Times

Image From Bing
6. Why Does Eliza Gasp At The End Of The Show?
At the end of the song "Who Lives, Who Dies, Who Tells Your Story," Eliza sings about her endeavors to ensure Hamilton's legacy. As she reflects on her own life and accomplishments, she wonders if she has done enough and if Hamilton's story will be remembered. In the final moments of the show, Alexander takes Eliza's hand and leads her around the stage. She then steps to the edge of the stage, looks up, and gasps.
"And when my time is up, have I done enough? Will they tell your story? Oh, I can't wait to see you again. It's only a matter of time." - Hamilton
The "gasp moment" is not explicitly written into the script, which has led to various interpretations among Hamilton fans. One popular theory is that Eliza's gasp signifies her passing away and seeing Hamilton waiting for her on the other side. Another interpretation suggests that Eliza is looking at the audience itself and realizing that she has succeeded in passing on Hamilton's story. She simply gasps because she can't believe she did it!
Miranda has confirmed that the moment is open to interpretation, and he appreciates the various meanings attributed to it. In one tweet, he stated, "The Gasp is The Gasp is The Gasp. I love all the interpretations." This openness allows the audience to engage with the story on a personal level and find their own significance in Eliza's gasp.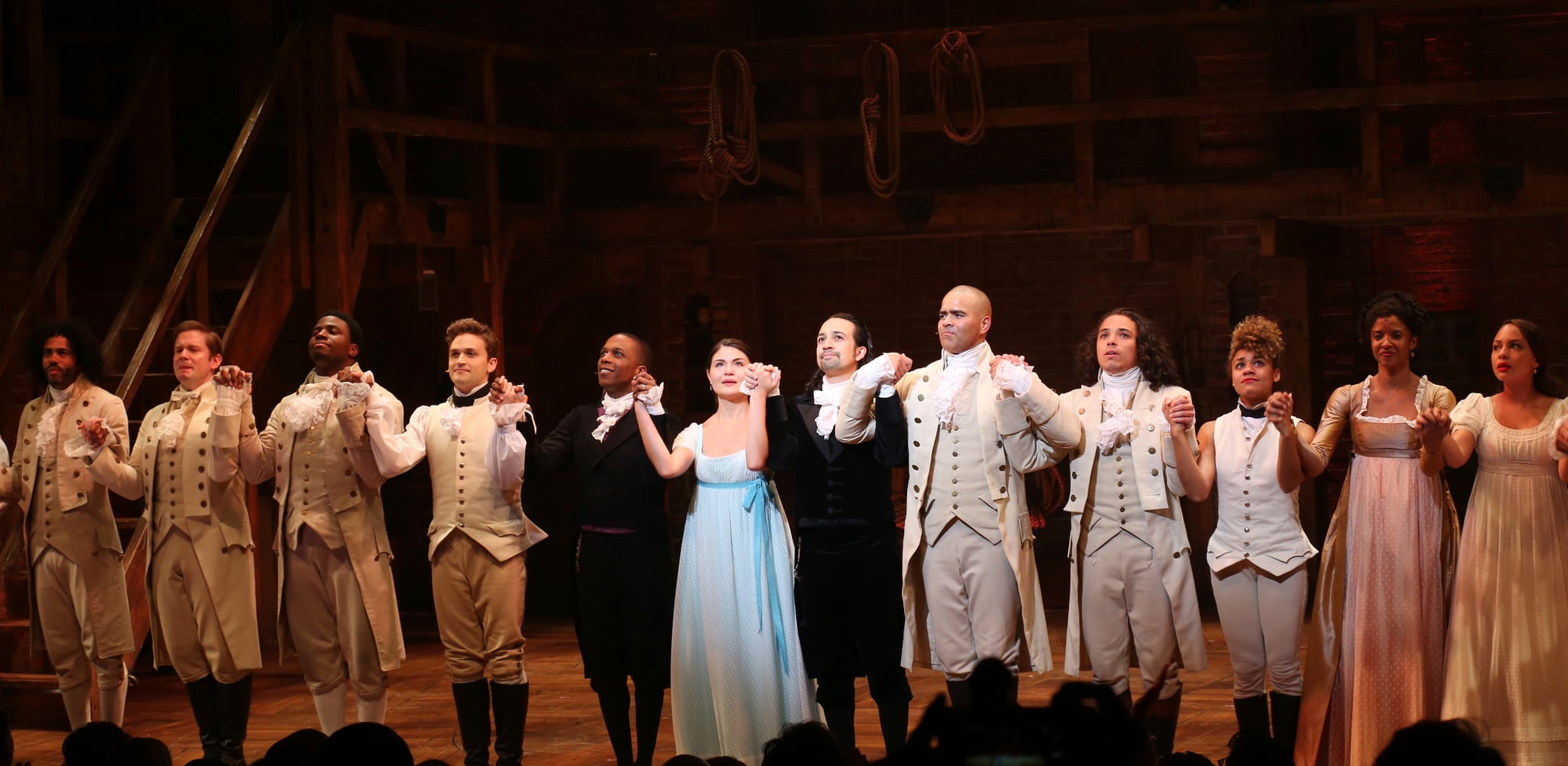 Image From Bing
In conclusion, Hamilton is a groundbreaking musical that has taken the world by storm. Throughout our exploration of lesser-known facts, we've uncovered the diverse inspirations that shaped its creation, the meticulous craftsmanship behind its songs, and the use of rap to condense a wealth of content. We've also highlighted the meaningful initiatives, such as the Eliza Project, and the deliberate choice to cast people of color in the lead roles.
With its unique storytelling and commitment to diversity, Hamilton has not only revolutionized the world of theater but has also left an indelible impact on popular culture. As a testament to the power of art, Hamilton will continue to inspire, educate, and unite audiences across generations.