When one thinks of fall, the idea of chilly mornings and cozy nights spent inside watching movies, with warm drinks and tasty food may come to mind.
With these seasonal changes, I absolutely love to incorporate tea into my daily essentials as there are so many flavors that perfectly encapsulate the taste of fall. Besides the delicious taste, there are also numerous benefits that come alongside drinking tea, leading me to want more and more! If you are stuck finding heavenly new flavors of tea, this article is for you! From cinnamon apple to pumpkin spice, these are 7 delicious teas to make for the fall season!
1. Pumpkin Spice
Starting off this list, we have the iconic fall flavor of pumpkin spice. This tea has a delicious blend of flavors from cinnamon to ginger, nutmeg, and more. Alongside having a heavenly taste, pumpkin spice has various health benefits due to its ingredients, which may help with anti-inflammation, decreasing blood sugar, alleviating nausea, and more. So, if you're looking for a perfect tea to drink while cozied up next to the fire, you should definitely try some pumpkin spice!
Here, you can find a set of 50 pumpkin spice teabags, or if you would like to create your own homemade pumpkin spice tea, feel free to follow these steps!
Ingredients (Serving size: unknown) :
1 small pumpkin

1 cup of whole milk

1/2 tsp of pumpkin pie spice

1 spoon of honey or maple syrup

A drop of vanilla extract

1 rounded teaspoon of Simple Chai

50 ml of boiling water

100 ml of double cream
Steps:
Wash the pumpkin, cut it in half, peel, and cut it into small cubes

Boil the cubes in water for 20-30 minutes. Then, mash it into a puree

Boil water and steep the tea leaves for 10 minutes

Combine 2 spoons of pumpkin puree and pumpkin pie spice into a saucepan and cook while stirring for 2-3 minutes

Then, add whole milk (cashew milk is the perfect dairy-free alternative), honey or maple syrup, and vanilla extract. Cook on low-medium heat for about 10 minutes

While cooking the tea, pour the double cream into a bowl and use an electric whisk to make whipped cream

Finally, pour your tea into a mug and top it with your delicious whipped cream!
2. Hot Cinnamon Spice
Next up, we have hot cinnamon spice, which is the most perfect addition to your Autumn mornings! This tea is incredibly tasty due to its perfect blend of cinnamon and fruit. This tea also has a wonderful balance between sweet and spicy, leaving a pleasant taste in your mouth each and every time. Hot cinnamon spice tea also does an amazing job of reducing blood sugar, reducing menstrual cramps, and more!
If you would like to purchase a set of 50 hot cinnamon spice tea bags, feel free to click here or follow this recipe to create your own!
Ingredients (serving size: 6):
6 cups water

1 tsp whole cloves

1 (1in.) piece cinnamon stick

6 tea bags (such as Lipton)

3/4 cup orange juice

1/2 cup white sugar

1/4 cup pineapple juice

2 tbsps lemon juice
Steps:
Pour water into a pot. Then, add the cloves and cinnamon stick while bringing the water to a boil

Remove from heat, add the tea bags, and steep for at least 5 minutes

Remove the cloves, cinnamon stick, and tea bags

Stir the orange juice, pineapple juice, lemon juice, and sugar in a saucepan. Continue till it's brought to a boil and mix until the sugar is completely dissolved

Finally, combine the two mixtures and serve
3. Caramel Vanilla Chai
Carmel vanilla chai, where do I even begin? Genuinely, calling this drink phenomenal is an understatement as no tea can compare to the delicious flavors brought by this tea. With the strong taste of chai and sweetness from both caramel and vanilla, this drink is the perfect combination of everything that comes with fall!
If you'd like to add this delightful tea to your fall essentials, you can buy a pack of 20 caramel vanilla chai tea bags here! However, if you would like to create your own tea, follow the steps below!
Ingredients (Serving Size: 2):
2 cups water

2 peppercorns

3 cloves whole

1/8 tsp nutmeg

1/4 tsp ground cardamom

1/4 tsp ground ginger

1 cinnamon stick

2 black tea bags

1 (or 2) tbsp caramel sauce or syrup

1 tsp vanilla extract

1/2 cup milk
Steps:
In a small saucepan, combine water, peppercorns, cloves, cardamom, ginger, nutmeg, and a cinnamon stick. Boil for at least 5 minutes,

Turn off heat and place the tea bags in water, allowing them to steep for 5 minutes

Stir in caramel sauce and vanilla. Then, heat the milk in the microwave for 15 seconds and stir into the tea

Finally, top with whipped cream and serve!
4. Cinnamon Apple
Cinnamon apple is by far my favorite flavor of tea and an absolute must during the colder months! The cinnamon brings spice with a delicious touch of sweetness from the juicy apples. The benefits of this tea include balancing cholesterol levels, managing weight loss, and more!
Interested in buying 28 tea bags of cinnamon apple tea, click here! Or, you can follow this recipe to create your own delicious combination!
Ingredients (Serving Size: 1) :
2 cups of filtered water

1/2 cup fresh pressed apple cider or apple juice

2 cinnamon sticks

1 tsp whole cloves

1 star anise

2 rooibos tea bags

Maple syrup or sweetener

Apple slices (optional for serving)
Steps:
Combine the water, apple cider or juice, and spices in a medium saucepan. Bring this mixture to a simmer, reduce the heat, and cover for around 10 minutes

Then, turn off the heat and add tea bags. Cover and let steep for 5 minutes.

Remove the tea bags and strain the spices. Stir in your chosen sweetener to enhance the taste

Finally, serve in a mug with thinly sliced apples and a stick of cinnamon
5. Chai
Next on this list, we have chai tea, a strong but delicious drink originating from India. Chai has an incredibly rich flavor with the perfect balance between sweet and spicy. This will continue to make your mouth water and is most definitely a fall essential! For benefits, this tea is rich in antioxidants, reduces muscle pain, boosts the immune system, and more!
Here, you can find a delightful collection of 100 organic blend chai tea bags! If you would like to create your own tea blend, you can follow this recipe!
Ingredients (Serving Size: 1) :
8 oz water

4 oz whole milk

2 heaped tsp of granulated sugar

1 heaping tablespoon of black tea (can empty out of a tea bag)

4 Cardamon pods (smashed with knife - optional)

Small piece of cinnamon stick

1/4 inch coin of fresh ginger

Pinch of fennel seeds (optional)
Steps:
In a medium saucepan, bring water and milk to a simmer while adding desired spices

Reduce heat to low and add tea. Then, steep for about 3 minutes while stirring

Finally, strain the tea into a cup and stir in sugar for taste
6. Orange
If you're a fan of sweet but zesty flavors, orange tea is a must for this fall season! The flavors are exquisite and incredibly mouthwatering, making you want more and more. Besides being so tasty, orange tea has wonderful benefits, including strengthening your immune system and improving digestion.
Click here to purchase 20 Tazo wild sweet orange tea bags, or you can follow this recipe to create your own!
Ingredients (Serving Size: 1) :
1/2 peel of an orange

2 1/2 cups of water

2 green cardamon or 1/4 cardamom powder (optional)

2 in cinnamon or 1/4 tsp cinnamon powder

1/4 tsp lemon juice

2 tbsp honey or sugar
Steps:
Thinly slice a fresh and bright peel, removing any spots or marked areas

Boil the water and combine the peel and spices. Simmer for 1-2 minutes

Finally add lemon juice, a sweetener of your choice, and serve
Interested in trying various different orange tea recipes? Click here!
7. Autumn Variety Pack
Rather than an individual tea, the final addition to this list is this delicious Autumn Variety Pack including flavors such as caramel apple, cranberry harvest, hot cinnamon, and more! These teas range from sweet to savory and absolutely everything in between, perfect for chilly autumn days. With that being said, this tea collection includes a total of 64 tea bags (8 per flavor), hopefully allowing all tea lovers to find a flavor they enjoy!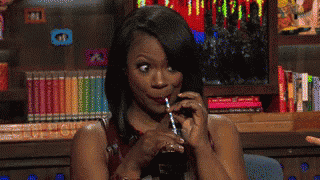 And just like that, we have officially recapped 7 delicious teas to make for the fall season! Whether you're a tea lover, have never had tea before, and everything in between, I hope that you were able to find a tea flavor you'll be trying this fall season!