After much awaited time, we are finally in the season of fall. Along with its arrival also came the timeless and mouth-watering flavors, such as sweet cinnamon coffee or delicious crisp apple pie.
However, people don't seem to be interested in all the variety of flavors, and seem to jump for the famous Starbucks pumpkin spice latte (or PSL for short) instead. While it might be a delicious drink, it can get tiring after a while. There are so many other flavors out there that are just waiting to be tasted and savored, so here are some alternative autumn drink options for those who wish to spice up the season!
1. Caramel Apple Cider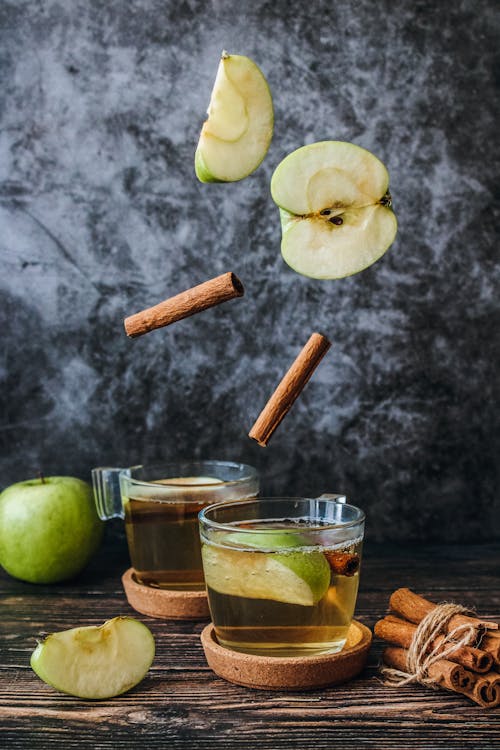 Cameral Apple Cider is a drink suitable for fall because it is made out of apple cider, caramel syrup, as well as cinnamon sticks (which are all considered perfect ingredients for fall food). You can make this drink by heating up the apple cider and the caramel syrup on a stove over medium heat. Then, to top it all off, add the cinnamon sticks as garnish.
2. Hazelnut Mocha Cream Frappuccino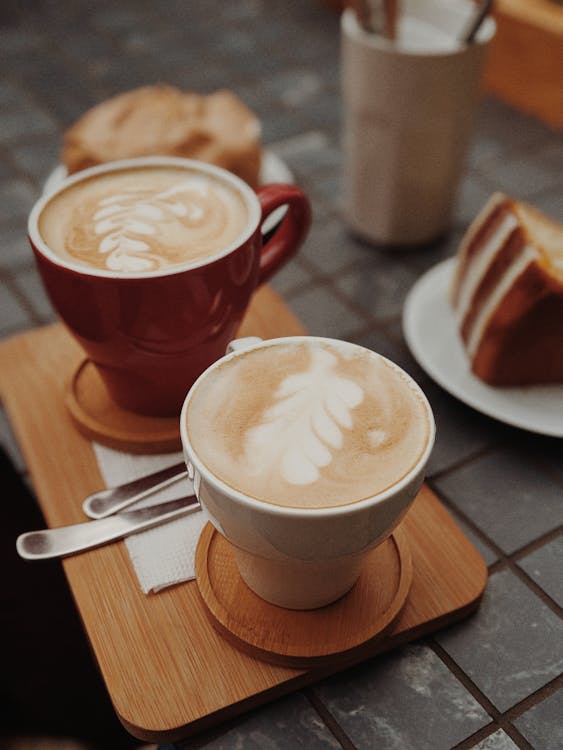 Hazelnut Mocha Cream Frappuccino is a cold coffee drink made with ice, milk, hazelnut syrup, and coffee extract. As garnish, you can add whipped cream and a drizzle of your favorite sauce, such as chocolate sauce. The coffee flavor plus all of the sub-flavors that come out of this drink once everything is blended, makes the Hazelnut Mocha Cream Frappuccino perfect for the fall.
3. Chai Latte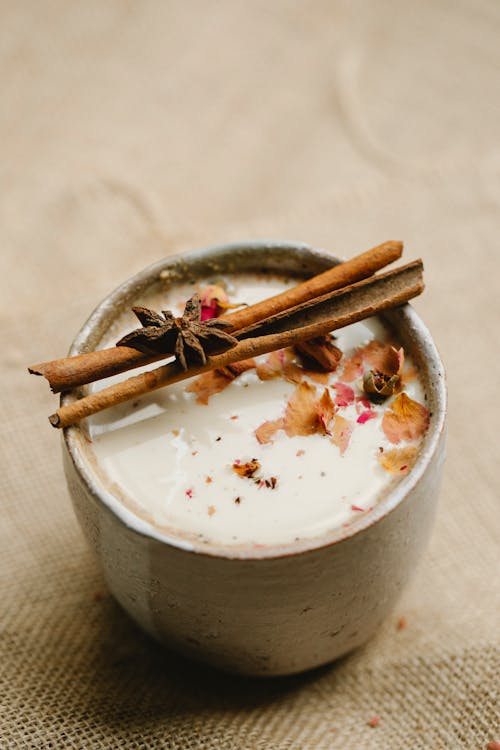 A chair latte is a wonderful fall drink because of its warm flavors. It is usually made out of black tea, a sweetener, and milk. But in order to give it that comforting autumn flavor, it also requires spices, such as ginger, cardamom, and cinnamon. Once you have all the ingredients ready, you can brew the black tea using hot water, and then blend it with the rest of the ingredients.
4. Salted Caramel Mocha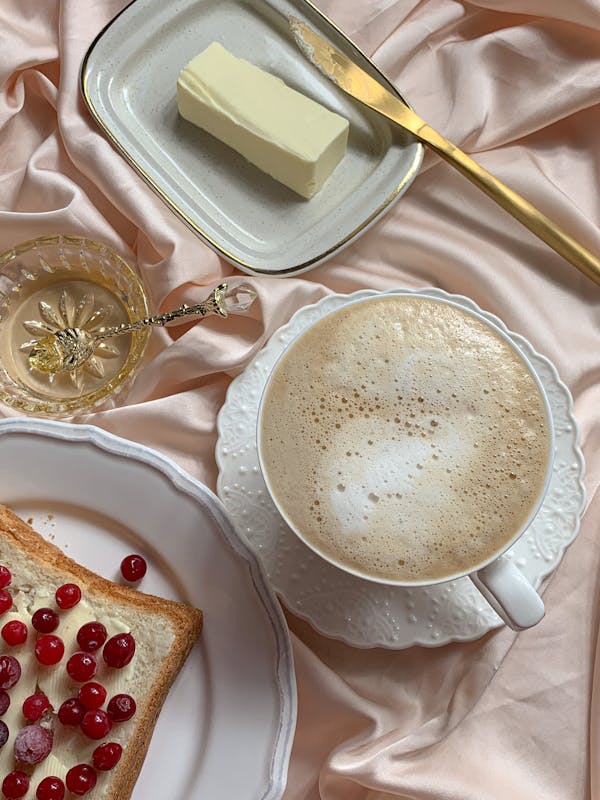 In order to make a salted Caramel Mocha, you will need milk, coffee, espresso, salt, and caramel. Then, start brewing the coffee and espresso. At the same time, you can heat the milk in a saucepan until it starts to steam. You can begin to add the caramel and salt, and then stir it until combined. Pour the coffee and espresso into a mug and top it off with the flavored milk, and then you'll finally have your delicious fall drink ready for a taste.
5. Vanilla Bean Cream Frappuccino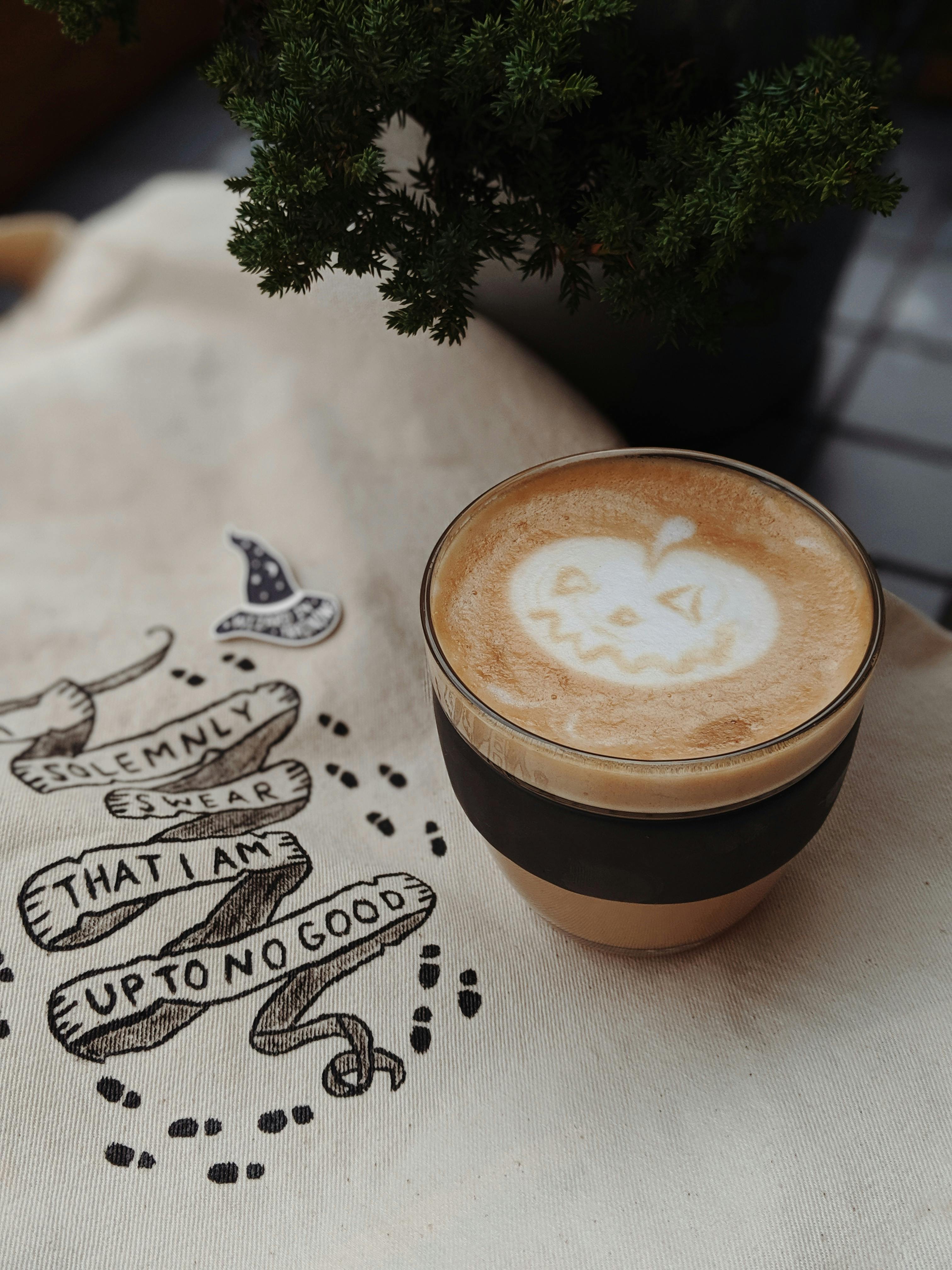 A Vanilla Bean Cream Frappuccino is a coffee drink made with milk, vanilla syrup, and ice all blended together. The garnish for this drink is whipped cream and a dash of cinnamon. The vanilla syrup is what makes this drink perfect for the fall season, as well as the warm taste and smell it gives to fight against the cold weather.
6. Maple Pecan Latte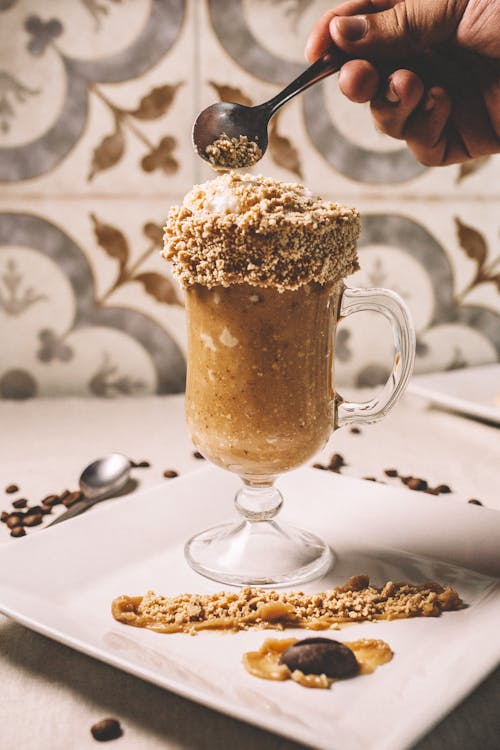 Maple and pecan are two wonderful flavors for the fall because they remind you of all things autumn, such as the turning leaves of the season. It is a simple drink to make as it only requires steamed milk, espresso, toasted pecans, and maple syrup. To make this drink, first brew espresso shots. Then, you can add as much maple syrup as you want in each shot. For the final step, add the steamed milk and toasted pecans on top.
7. Homemade Hot Chocolate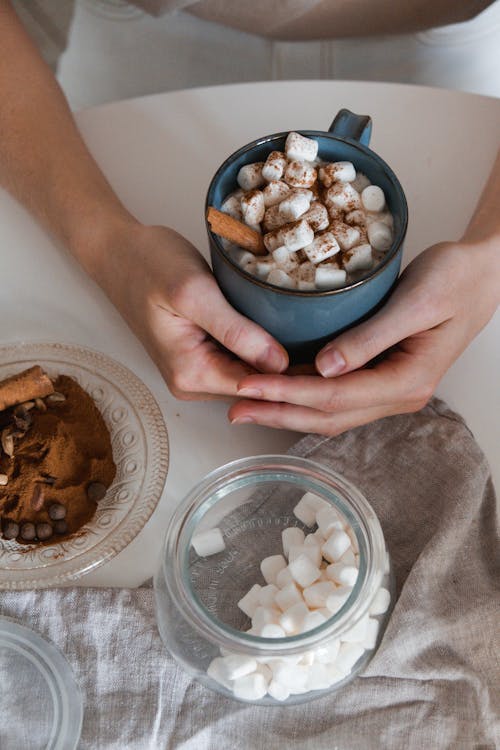 Homemade hot chocolate will always be the best drink to warm you up during the colder seasons. It is another very easy drink, but you can also add all sorts of toppings to it. For instance, you can add marshmallows, chocolate, cinnamon, whipped cream, and so much more. This drink only requires two ingredients, cocoa and milk. Steam the milk, add the cocoa, and then mix!
8. Hot Ginger Coffee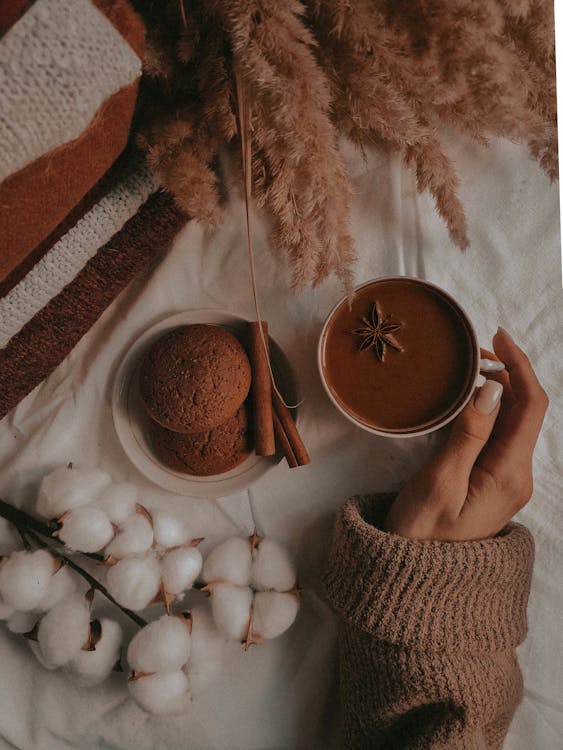 A hot ginger coffee is the best drink to have while sitting by a fireplace, while reading your favorite fall novel. To make this coffee drink, brew the coffee and then, add the ginger. The spice and the hot drink will warm you up in an instant. If it's cold outside in the mornings, you can quickly make this drink and bring it with you to sip on your way to school.
9. Pumpkin Milk Shake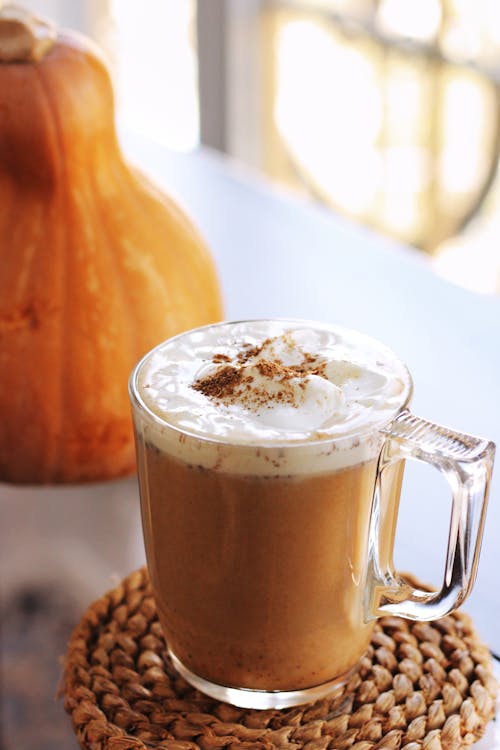 If you are a fan of milkshakes, you can just add pumpkin to them to make it a festive fall drink! To make it taste just like pumpkin pie, the perfect ingredients consist of pumpkin filling, milk, vanilla syrup, and ice cream. If you are craving a fall dessert, but don't have enough time to make one, then this drink will be of use to you!
10. Spiced Apricot Cider
Photo credit: Pinterest
A wonderful yet highly underrated fall drink is the spiced Apricot Cider. To make this drink, you will need apricot nectar, sugar, lemon juice, and water. As for the spice, you can either add the cinnamon sticks to the drink while you are making it (and then remove them), or just sprinkle some cinnamon on top on the final product. This drink will take more time than the others, but the final product is worth it! Combine all the ingredients on low heat, and leave it on for around two hours, until the cider is ready.
How To Spice Up Any Drink To Make It Taste Like Fall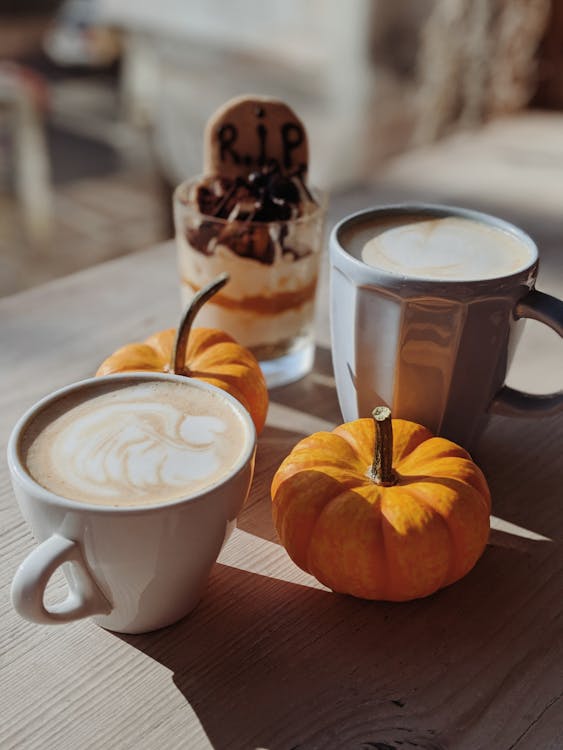 These ten fall drinks are the perfect way to have a cozy season. They will provide you with warmth after a chilly day outside and comfort as you are covered in a soft blanket. They are something fresh to try (and it'll take awhile for you to grow tired of them) if you want an alternative to the Pumpkin Spice Latte.
You can also use these drinks as inspirations to make your own fall beverage, since there are a few ingredients mentioned above that can be used for virtually any drink. These ingredients include cinnamon sticks, maple syrup, brown sugar, whipped cream, and pumpkin puree. With them, you can turn your favorite drink autumn-inspired in seconds!
For example, a simple dash of cinnamon and maple syrup can transform a cup of coffee into a festive beverage. So, let your imagination run wild and try to concoct the ideal autumn beverage. That being said, you might not even need to go through all that bother because your ideal beverage is probably already listed among the drinks above!