The summer: an expanse of completely empty time, stretching into the forseeable future. Perfect for getting around to doing a million things you've always wanted to, especially reading. To that end, here are 15 books that might help you decide what to read this summer, including the newest and best releases of 2020, timeless literary classics, and the popular genre of young adult fiction. Whatever you're looking for, we can help you out.
New releases: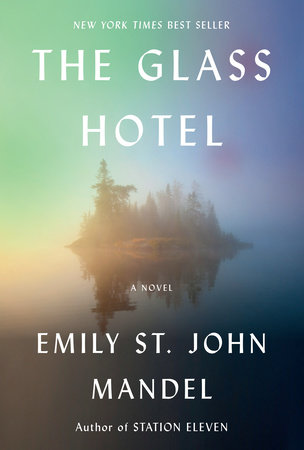 1) The glass hotel
Emily St John Mandel's fifth novel, the glass hotel follows the difficult life and struggles of Paul, a lonely student in Toronto, whose life begins to go awry after an incident at a nightclub. The story goes on to expose the twisting and overlapping strands of an international Ponzi scheme, and Paul's involvement in it. Labelled as one of the best releases of 2020, Mandel's novel mixes the supernatural with a modernist financial thriller that will have you on the edge of your seat.
Where can I find it? Waterstones, Ebay, Amazon.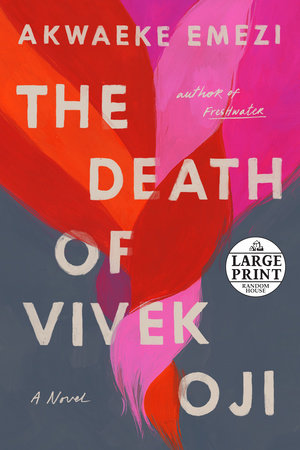 2) The death of Vivek Oji
This transcendent tale comes from Akwaeke Emezi, cementing their reputation as a leading voice in YA fiction. It travels backwards from the point of Vivek Oji's morbid and sinister death, exploring his life, and the mysterious and suspicious circumstances surrounding his death. Out in August 2020, this novel is a rollercoaster ride through the grief of a Nigerian family, while addressing larger and more subtle topics.
Where can I find it? Amazon, A great read, Ebay.
3) Chosen ones
More than 7 years after her last book, Allegiant, Veronica Roth has published another riveting, revolutionary piece of literature. Her novel Chosen Ones explores the well-known trope: children, gifted with incredible powers, prophesied to save the world. Simultaneously, it provides us with the answer to the question; what comes next? Following the lives of five former heroes, Chosen Ones allows us to view the world as complicated and harmful, exposing the trauma that these children were left with. An innovative and thrilling idea, this novel is a must-read for any fans of YA fiction.
Where can I find it? Forbidden planet, Waterstones, Amazon.
4) Just like you
Written by beloved author Nick Hornby, this novel follows the life of middle-aged Lucy, when she realises that the young babysitter she hired to watch her kids might be everything she'd been looking for. If you want something light, uplifting, and simultaneously full of wisdom, this is the book for you. Its warm and entertaining tone teaches us what happens when the person who we want most is someone we'd never expect.
Where can I find it? Waterstones, Blackwell's, Amazon.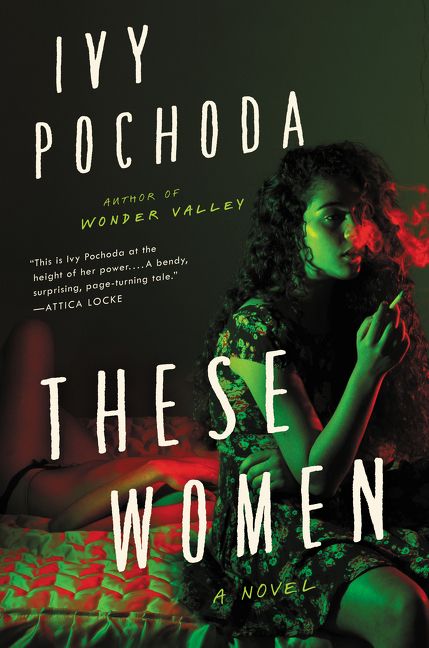 5) These women
Highly praised and recommended, this novel by Ivy Pochoda tells a classic story of serial crime, but from a brand new perspective, following the consequences rather than the action. The story follows five very different women as their lives become entangled with one man, and his obsessions. Revolutionary in its view point as well as its tone and pace, this is the perfect book to read if you're looking for a summer of thrill and suspense.
Where can I find it? Ebay, Harper Collins publishers, Amazon.
Classics:
1) Pride and prejudice
If this summer you're looking for a timeless love story, filled with intrigue and mystery, look no further. Jane Austen's literary masterpiece follows the lives of the Bennet family, and their many mistakes on the road to happiness. With the dark and brooding Mr Darcy, and the classic cynical heroine, Elizabeth, this novel tells a story as old as time, and is the perfect read for an alternative, sophisticated summer.
Where can I find it? WHSmith, Amazon, Blackwell's.
2) Fahrenheit 451
This novel by Ray Bradbury is a shorter read, but this by no means signifies lightness. Narrated by the confused and curious Guy Montag, the story centres around a nightmarish dystopian future, toying with the themes of knowledge and its erasure. It's poetic and timeless, while somehow still relevant to our present-day society, meaning it's always worth a read.
Where can I find it? A great read, Waterstones, Amazon.
3) Rebecca
This novel is for people who prefer mystery and uncertainty to romance or dystopia. Arguably Daphne Du Maurier's most well-known and influential book, the story is told from the point of view of a young, unassuming girl, who comes to live at Manderley, the beautifully enchanting mansion of her new husband, and soon finds the almost-literal spirit of his deceased ex-wife haunting her every move. Known far and wide as having one of the best openings in literature, and for the skill with which Du Maurier creates an atmosphere of tension and unease, this is the perfect read.
Where can I find it? Waterstones, Amazon, WHSmith.
4) The great gatsby
This particular classic features prominently in American literature, thanks to its poetic allusions to the elusive American dream, and its ethereal tone. F. Scott Fitzgerald skillfully tells the story of Nick, a naive and ambitious young man, who comes to New York and becomes intertwined with the life of his neighbour, the grand and mysterious Mr Gatsby. Irresistably drawn into Gatsby's insane life of parties and high-speed car rides, Nick discovers more and more, including Gatsby's dangerous and impossibly desperate love for Daisy, his childhood sweetheart, and the lengths he'll go to in order to get her back.
Where can I find it? Blackwell's, WHSmith, Postcript Books.
5) Little women
Louisa May Alcott's most famous and well-loved masterpiece, little women is a warm and nostalgic novel that seems to dilute the essence of youth and sisterhood. Following the lives of the March family, this book discusses heavy themes like loss, grief, and the sadness of growing up. A beautiful read, it will leave you crying for days, and wanting more.
Where can I find it? Amazon, Wordery, WHSmith.
Well-known YA novels:
1) Everything everything
This is a classic, timeless love story, but with a modern feel. Nicola Yoon is a breathtaking new voice, structuring her novel into creative, fun sections, which convey realism and normality more than anything else. The story follows Maddy, a teenage girl who's spent every second of her life indoors, due to an incredibly rare disease that renders her extremely fragile and helpless. When she falls in love with Olly, the new boy next door, Maddy has to choose between surviving, and actually living. Emotional, thrilling, and most of all romantic, this is a perfect read for those long summer days.
Where can I find it? Blackwell's, Amazon, WHSmith.
2) Six of crows
If, instead of a love story, you're looking for an adventure-based YA novel, this is the book for you. Leigh Bardugo's excellent skill with words is apparent: the novel is warm, filled with feeling and tension, and displays a host of incredible characters and plot twists. Somewhere between a classic fantasy and a heist novel, the story follows a team of unlikely misfits, all from different backgrounds, who come together to steal from an incredibly secure prison fortress, and learn to love each other on the way. Perfect for keeping you on the edge of your seat, this is the first of two books, meaning you won't have to stop once it's over.
Where can I find it? Blackwell's, Amazon, Waterstones.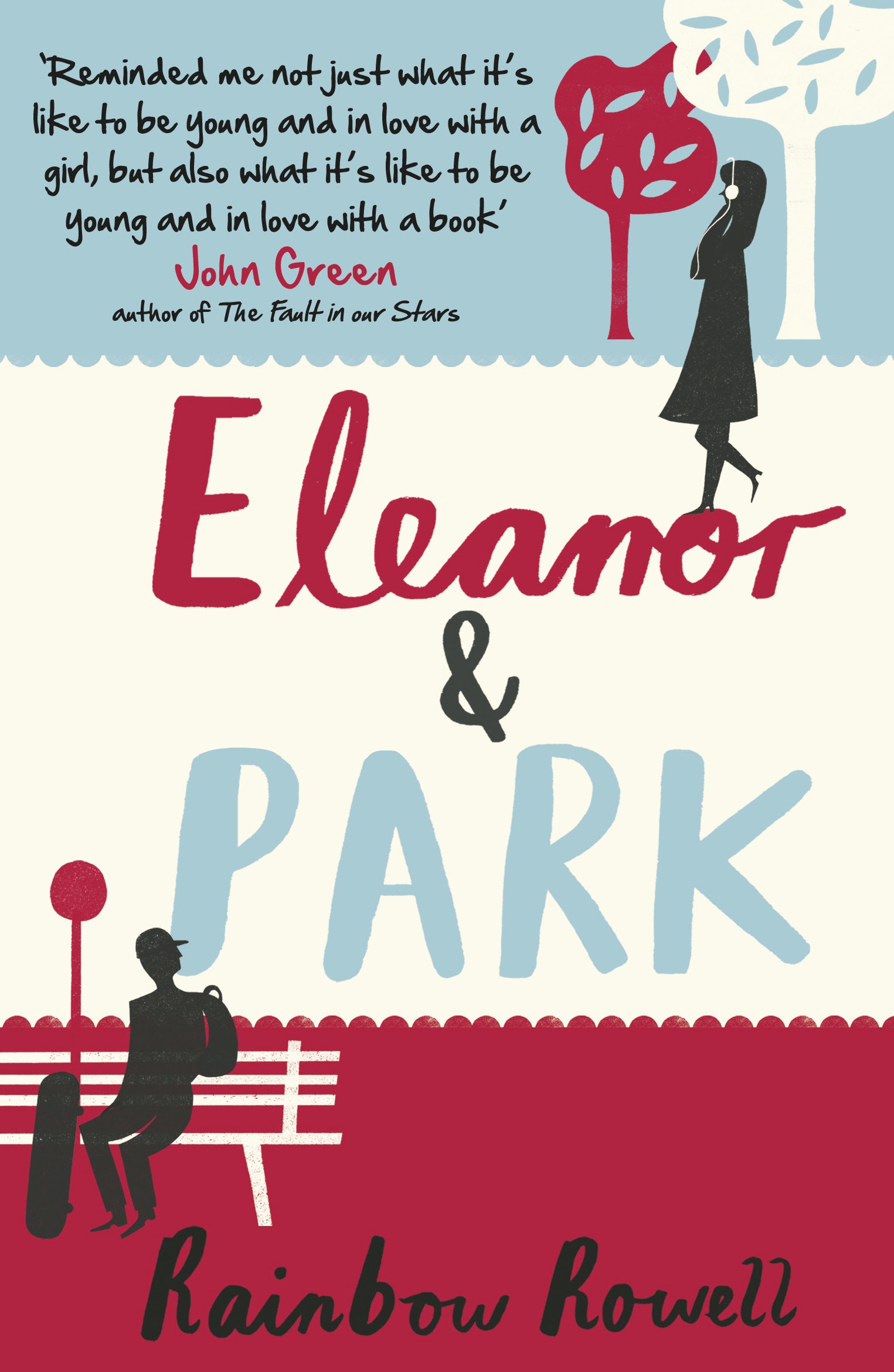 3) Eleanor and Park
Summer's the time for reading light romance novels on the beach, and this is the perfect book for it. Rainbow Rowell, prize-winning author of Fangirl and Carry on, imbues her writing with fun and breezy teenage relatability, while also addressing important themes like abuse and loss. The story follows the budding romance of Eleanor and Park, unlikely lovers, and the obstacles they encounter.
Where can I find it? Blackwell's, Amazon, Waterstones.
4) An abundance of Katherines
John Green is arguably one of the most well-known and loved authors of YA fiction, due to his slow burning romances, always tinged with tragedy. This warm and sweet novel is no exception, and yet considerably lighter than the rest, making it the perfect, tear-free addition to your summer list. The story centres around Colin, a grown child prodigy who's only ever dated Katherines, and is trying to find a formula to avoid getting his heart broken.
Where can I find it? Ebay, Waterstones, Lowplex Books.
5) All the bright places
This novel is much sadder than the others, but if you're looking for an emotional, life-changing book that will remain on your mind for days, this is the perfect one. Jennifer Niven tells the story of Finch and Violet, two very disturbed teenagers, both hiding their past traumas, who come together and learn what it means to really live life, and to love someone more than life itself.
Where can I find it? Blackwell's, Amazon, Waterstones.