The time has come, the season has arrived, SPOOKY SEASON is here!
It's the time of carved pumpkins, amazing costumes and makeup, and of course horror movies. Many of us are not kids anymore, and although it would be interesting to do trick-or-treating this year, personally I'd prefer cuddling up to watch a horror movie. . . With people, I am not that insane! However, if you'd prefer to go and do this alone, you do you!
Here are some movies that I have found that get me through the nights of SPOOKY SEASON! So the question now is: Do you dare to watch?
Horror Movie #1: Midsommar
6 months after losing her entire family in her sisters' carbon monoxide suicide attempt, Dani finds it hard to move forward in life. Dani's boyfriend, Christian, and his group of friends decides to bring her along to a midsommar festival where they find the Harga Cult. The group becomes immediately involved with the festivities, but soon the group excluding Dani discovers there are problems.
Dani who is still distraught and broken with grief is easily emotionally manipulated. If you are interested, I would highly recommend if you love to debate the ideals that are reflected in the movie. The movie is definitely made to leave you with an unsettled feeling.
The movie reflects topics of suicide, frustrations in relationships (i.e. gaslight, terrible communication), emotional manipulation, rape, and the concepts of death and life.
Horror Movie #2: Us
Do you believe in doppelgängers? This idea is explored in the following plot of Us. A mother of Adelaide and her husband Gabe decide to spend their summer vacation at a beach, however, after a strange traumatic experience as a child, Adelaide can't shake this feeling that something is off somehow.
This feeling was right, as Adelaide and her family are about to meet their doppelgängers, but what exactly do they want from them?
If you want a movie that explores those tiny what-ifs, this is definitely the movie for you. It'll definitely scare you, but it's definitely ready as official spooky-season material.
Horror Movie #3: Get Out
From the Directors that brought the horror movie "Us", in a movie that brings justice to topics such as racism, slavery, police brutality, and problems that occur with race and the social hierarchy that occurs, a young black man named Chris Washington is taken by his white girlfriend named Rose Armitage to meet her parents.
During the movie, Chris slowly finds it unsettling to stay in a household that is mainly white with black servants that do not respond to him. He soon finds that not everything is as it seems.
I would definitely recommend the movie, as it brings light to these social issues, and also because the unsettling feeling the movie provides is brought by symbolism in the colors, actions, and in every inanimate and animate object. 10 out of 10, definitely recommend.
Horror Movie #4: The Demon Barber of Fleet Street
In a setting style of Victorian London, a barber named Benjamin Barker is married to a woman named Lucy whom they have a child together named Johanna. Due to a lustful man named Judge Turpin being obsessed with Lucy's beauty, Turpin purposefully wrongfully accuses Benjamin Barker of a crime he did not commit, leading Benjamin to jail for 15 years. Judge Turpin rapes and abandons Lucy while taking custody of Johanna who deals with his abuse for many years.
After being released 15 years later, Benjamin Barker meets a woman named Mrs. Lovett who admits that Lucy killed herself after being raped. Set on revenge, Benjamin Barker under the alias of Sweeney Todd sets out on destroying everyone who wronged him and his family.
The film has an older version, however, this one is set up as a musical and has actors and actresses that handle the scenes so well that you'll find yourself immersed in it. Although the ending is truly tragic in itself, the movie is a great horror film to watch if you are interested in love, tragedy, loss, and revenge.
Horror Movie #5: A Nightmare On Elm Street (1984)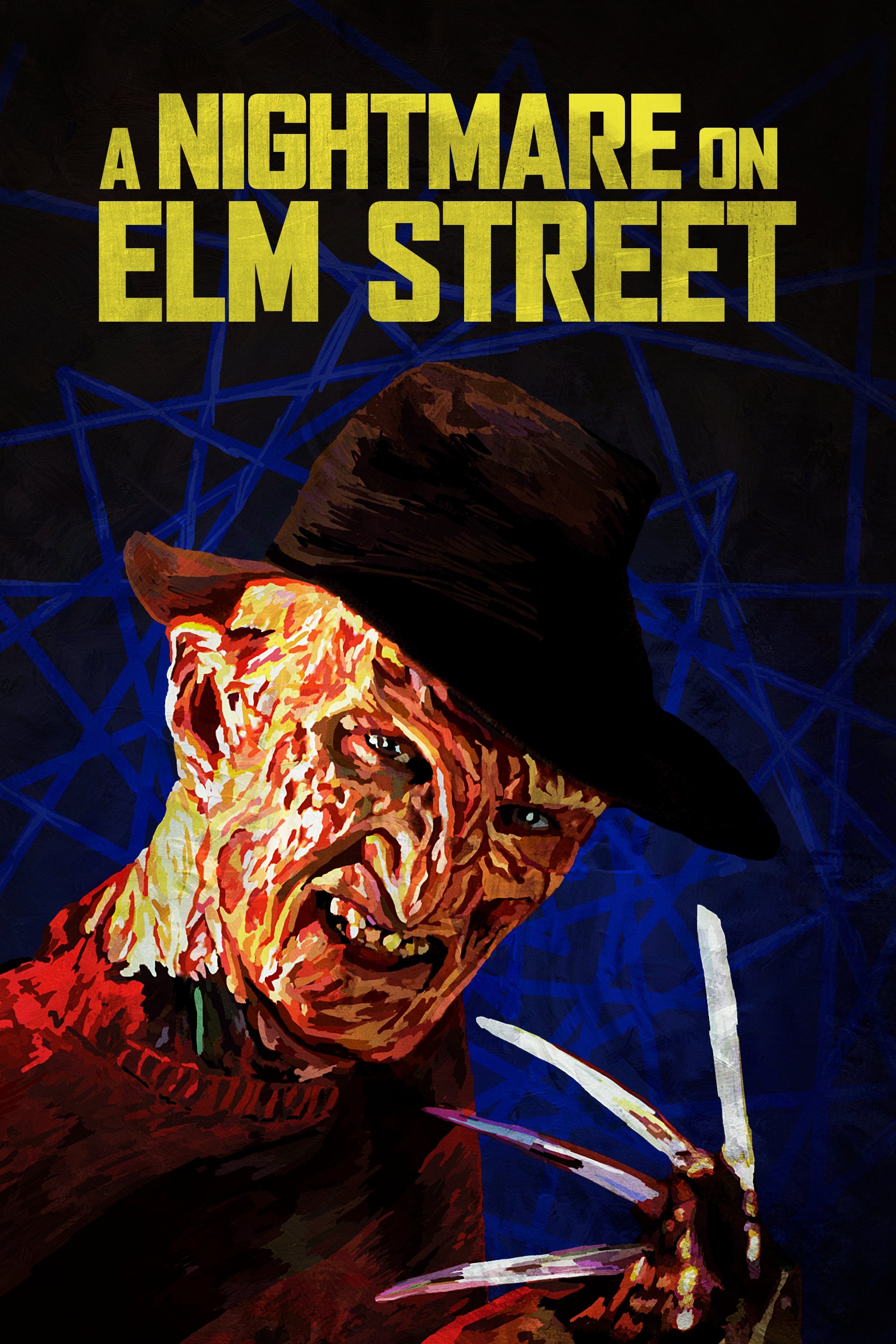 If you are into classic movies, A Nightmare on Elm Street - the 1984 version, is definitely a yes in terms of horror movies.
What do you do if in your dreams you can't even survive? Years ago in the 1980s, a psychotic murderer named Fred Krueger murdered several children. Due to the decision of a clearly incompetent judge, Fred Krueger was released. Out of anger and resentment, a group of parents got together and burned Krueger to the stake.
Years later, a young girl named Nancy Thompson and her friends who live on Elm Street, keep strangely experiencing dreams of a clawed killer. When everyone suddenly starts dying in their dreams, Nancy realizes that something needs to happen before everyone around her would die in their sleep, but what do you do if even when you are asleep you aren't safe?
Horror Movie #6: Final Destination
Skulls... How ominous!
If you have never seen any of the Final Destinations, I will let you know, in my opinion, they kind of digress, but the overall humor and irony are still throughout the entire series in each movie. However, this Halloween if you want to kick it off somewhere, the first Final Destination movie is not a bad place to start.
What happens when death wants you dead? Alex Browning is about to get on Flight 180 with his classmates when he has a strange premonition and sees the entire plane exploding killing everyone on board. In an effort to get others off of the plane, he causes a commotion but only gets about seven people off (reluctantly).
As the flight takes off the plane explodes, fulfilling what Alex had seen just minutes earlier. Strange enough, however, some of the seven survivors start meeting their untimely deaths, as death seeks to finish the job. However, Alex and his friends in an attempt to save their lives, band together to figure out just how the hell are they going to survive death themselves?
Horror Movie #7: The Belko Experiment
Eighty Americans are locked in a corporate building in Bogotá, Columbia thinking that it is just going to be a normal day on the job. However, a voice comes over saying that in eight hours most of them would die. The chips that were put in their heads earlier became life-threatening time bombs, that the voice threatened would explode if they did not agree.
Of course, what sane people would listen to that, they choose not to listen and fall for the consequences. Which they didn't make the mistake of again. As the killing spree began, the voice leads them to believe that no survivors may be possible without sacrifice. What do you do, when you are forced to kill the people you know, without understanding why?
The movie itself is one set in a corporation it definitely has its ups and downs. If you are up for a social experiment that really has you questioning everything till the very end, I would recommend watching this movie!
Horror Movie #8: Mayhem

If any of you out there can relate to working boss-employee complications and frustrations in job environments, then this horror movie may be the best idea for you. Mayhem is filmed in a corporate office, where a young man named Derek Cho works in a corporate office and deals with daily frustrations of the social hierarchy that occurs.
Derek explains how the world, specifically the US, has known the problems of the development of a virus known as the ID-7 Virus that came to exist in the world and takes away people's "impulse control". Essentially, you know that person you imagine harming after getting furious or that person you randomly are attracted to, you are not able to control your impulsive reactions, and you just do what you want to do.
The virus comes to be inside this giant corporation filled with frustrations and people go insane. The CDC of course shows up, but it takes about eight hours before the virus vaccine can be implemented. So in other words, survive till you can.
Highly recommend this movie if you like a mix of humor and the frustrations in corporations. There are some pretty great lines and stuff in there so enjoy it if you dare...
Horror Movie #9: Scream (1996)
Another classic movie—if you are looking for somewhat light-hearted scary movies, Scream is worth watching. You'll find yourself laughing and/or thinking just how stupid of decisions one can make when their life is on the line?
A teenage girl named Sidney Prescott, a year after her mother's horrible murder, finds herself in quite a dilemma as she becomes a target for a new serial killer. This psychotic murderer plays a ridiculous game of asking the girls what their favorite horror movies are while targeting them each. As weird and purposeful as these questions are, it leads Sidney and her friend to wonder just how they will escape this horror-crazed killer.
Horror Movie #10: The Haunted Mansion
If you are looking for an extremely light-hearted, but slightly chilling movie, then ironically, look no further than Disney.
In a movie starring Eddie Murphy, a man named Jim Evers and his wife Sara, and their two kids head to warm Louisiana to stay at a haunted mansion. Why? Under the guise of vacation, Jim drags his entire family to a mansion in order to get to sell an amazing deal. However, as they stay at the mansion, strange things keep occurring in connection with the current owner of the mansion, Master Gracey.
Master Gracey strangely keeps making odd comments towards Jim's wife Lisa. Why does the manor keep making strange noises at night? Will they escape, or are they trapped in this mansion forever? Find out by watching!!!
Due Credit