As summer rolls around the corner for the other half of the globe it's always good to make a bucket list of things to do to make sure the summer break is full of sun, sand, and heaps of fun! Don't sit around inside while the weather is hot and the suns shining, get out and make summer 2021 one summer you'll never forget.
If you're stuck on how to fill in those days you've come to the right place, here are some activities to fill up your summer vacation.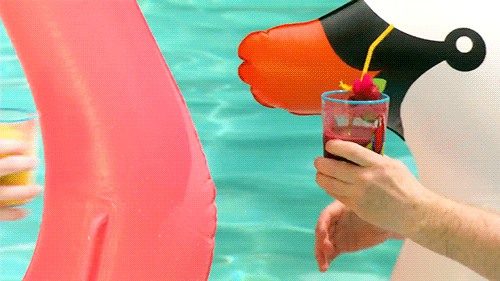 Find The Best Ice Cream in Town
Nothing says summer like a delicious sweet treat to cool you down, maybe you have a favorite ice cream shop that you always go to, why not try somewhere new? Make it your goal to find the best ice cream in town!
Grab your friends and a list of locations and get driving or if you find that you cannot stomach too many ice creams in one day then make it a summer goal to try somewhere new every time you crave one.
Wharf Jumping
Those adrenaline junkies who want a bit of a thrill during those hot summer days can cool off by wharf jumping. Find a safe spot that doesn't have any rocks or coral below and launch into the water.
It's a lot of fun and one to add to the bucket list. Those of us with a fear of heights, trust me it's not ever as high as it looks!
Splash Around When The Sun's Down
During hot summer days beaches are full of people soaking up the sun and dipping into the cool water, but who's to say night swimming isn't just as fun?
Preferably jumping into the ocean when it's hot and sunny is what's normalized but getting the rush of adrenaline when you emerge into the water around a deserted beach is a completely different feeling. Try going at dusk or dawn when it's relatively light, and you can watch the sunrise or set in the most gorgeous way!
Hike To A Hidden Gem
Research hidden gems to hike to in your town and go visit them! It's so easy to find such a beautiful spot somewhere you would have never thought would be there. It could be a bit of a drive away or if you're lucky not too far!
Find a nature trail that has a great lookout or even a waterfall, sometimes the most beautiful places we find are right in front of us.
Learn To Surf or Paddleboard
One of my favorite things to do in summer is to paddleboard, and I haven't mastered surfing yet, but it's a great activity to do with family and friends (if you have a dog your pup can sit on the board while you paddle).
Hire a paddleboard or go for a surfing lesson or even try having a competition or race between you and family or friends for the day.
Go On A Road Trip
Summer is the perfect road tripping season, with no rain and lots of good vibes. Grab your best friends fill up with gas and get in the car!
Find places to stop, go exploring and make the most of every experience along the way. Drive an hour or a couple of hours, nothing is ever quite like a roadie to make the perfect summer vacation.
Getaway
This bucket list suggestion ties in with hitting the road for a road trip, get out of your city for a while! Book a weekend away or a couple of nights with your friends to somewhere new, or somewhere you love.
Spend this summer trying new things, new places, foods, meeting new people, and experiences!
Host A Picnic
Good weather, food, and good company are all you need to enjoy your day. Plan a picnic with your friends somewhere where you can enjoy either a relaxing or eventful day.
Beaches, parks, and quiet spots around are the best places to organize a summer get-together. Pack plenty of food, drinks, sunscreen, and don't forget the music.
Win A Water Fight
If you're feeling a little tired from all the exploring and adventure, get your friends around to have a water fight.
Whether you already have water guns or decide to venture down to your local store to pick up some soakers to use it's a fun activity (no matter your age!) Remember to put all phones away or else it may get a little messy…
Water Sports
If you're lucky enough to own a boat or know someone with a boat, water sports are the best to make use of a great day!
Attempt wakeboarding or water skiing this summer it's worth it. If you have access to tubing or biscuiting give it a go! Just remember you may get flipped off at least once or twice… maybe more.
Create An Outdoor Cinema
Nobody wants to be stuck inside watching a movie, bring the movie outside! Whether you decide to go all the way and get a projector or you just have it on your laptop an outdoor movie can always be fun during those humid nights in the summer. Pop the corn and put all your movie suggestions in a bowl and get ready to enjoy!
Pizza Night
Who said you couldn't become a chef for a night? Get your friends and family round to make their own pizzas all you need from the grocery store are pizza bases, sauces, cheese, and toppings of your choice.
It's delicious and everyone enjoys putting on what they like and bonding in the kitchen. Watch the sunset outside while you talk and laugh away with your friends with your delicious creations.
Fill Up A Disposable Camera
Waterproof or not, disposables cameras capture the best memories. Make it your goal to fill up an entire disposable camera capturing all the good, bad, and crazy summer moments.
Phones are great for capturing memories, but there's something about waiting for your photos to develop that makes them so much better.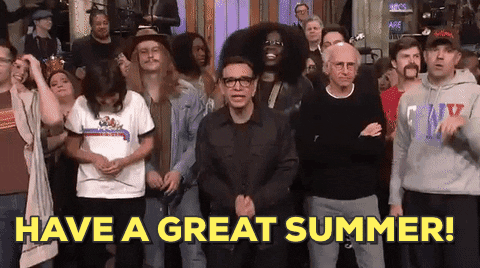 Summer goes quicker than we expect, and it's great to have plenty to do while you're on vacation instead of lounging around for the entirety of it. Make as many plans as you can and create amazing memories this summer that you'll never forget, with this list you'll surely be able to make summer one to remember.
Remember to stay hydrated, sun-protected and enjoy an exciting and adventurous break!