Most high school seniors have spent the last few months pounded with hundreds of e-mails, college fairs and brochures. Enticing pictures and college merch that promise you 'the best college experience ever.' It is easy to get overwhelmed by seemingly homogeneous colleges especially if you're unable to visit the college, in person. Here are a few pointers to consider while picking a college that can help you streamline the process and overcome the anxiety.
1. Your major
Ensure your college is known for your major that it has the resources, whether it be research, internships or the alumni network that you need to excel in your major. Most students are captivated by university rankings, but it is advisable to look past it and dig into how good your program is. For those of you who are undecided on what to study yet, make sure your college offers a variety of programs so you can figure yourself out!
2. Extracurriculars
Maybe you've always wanted to learn how to kickbox or dance. Is there a class you can take or perhaps get involved in a martial arts or dance club? You can always visit the college websites that'll provide information about it, however for views from students directly you can visit websites like Niche and College Confidential. These websites help guide you toward the best college for you. You can also connect with alumnus or current students by e-mailing them or asking the admissions office to put them in touch with you! It is another way to let the college know you're looking forward to attending. Plenty of universities also offer quite a few perks to students; for instance, NYU students are eligible to free museum visits across 12 museums in NYC.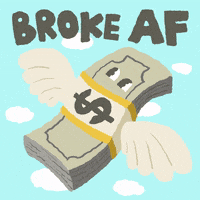 3. Cost of Attendance
Higher education can often result in insurmountable amounts of student debts and loans. It is important to assure that you can afford the college, and if not, it is advisable to look for some financial aid or scholarship programs such as College Board. Many schools offer merit-based scholarships that can often help bring down the cost of attendance. If you completed the AP or the IB curriculum in your high school and scored a certain grade on the test, you usually qualify for credits that can bring down your tuition cost. Other curricula might also qualify upon the university's discretion. On a side note, the cost of attendance of a college is not representative of its prestige or its value in any form; plenty of state schools have comparatively low costs, but are known for top tier education or research facilities.
4. Find your Fit
Do you like to study in a big classroom, or do you prefer individualized learning? Do you prefer an urban campus or would you rather live in a more rural setting? These are some of the questions you should to ask yourself before committing to a college. Ask yourself about the weather, class size, food choices that are available and the activities you can engage in when you're off-campus. Connect with the admissions staff of the college to inquire about these features. This helps you gain information as well as demonstrate interest, which draws attention to your application. If you are unable to visit the campus, a lot of schools offer virtual tours of their campus which can help you get a close feel of the college.
5. Prestige
In today's world, the real prestige of a college lies within its students and their accolades. It is often a true reflection of how good the program is! Another way to get to understand the college is to look into its placements. Where does the graduating batch of 2020 venture to next? Is it PwC or Morgan Stanley? That being said, it is also a reflection of a student's individual ability so at the end of the day, it is you who can either make it or break it.
6. Housing and other services
It is vital that you are comfortable where you live in order to conduce to growth and success. You should know your preference of housing, what amenities would you need in your accommodation and what you can afford. The availability of medical centers, recreation centers and sports fields should also be a part of your decision as per your interests. If you have special needs, can the college accomodate to your needs?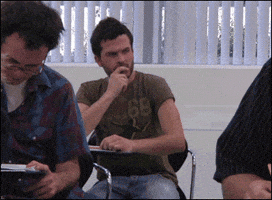 Make sure that your choices complement the college that you've decided since higher education can be a wonderful and empowering experience if you're up for it. Good luck to all seniors!