If you've been on social media recently, one of the biggest celebrity feuds just happened this weekend. Scooter Braun, owner of School Boy Records and RBMG Records, has been in the entertainment business for a long time. He has managed everyone in our playlists, from Justin Bieber, to Ariana Grande, to Taylor Swift. He even produced the Award-winning Never Say Never documentary, and Todrick Hall's Behind the Curtain. So, it was very surprising to find out that he is a liar.
Taylor's Accusation
Sunday afternoon, Taylor Swift took to Tumblr to unfold the unbearable truth about Scooter to her fans. She expressed her feelings in a long message that made Swifters nothing but angry and confused.
"For years I asked, pleaded for a chance to own my work. Instead, I was given an opportunity to sign back up to Big Machine Records and 'earn' one album back at a time, one for every new one I turned in. I walked away because I knew once I signed that contract, Scott Borchetta would sell the label, thereby selling me and my future."
Taylor went on to discuss how manipulating Scooter and his record team were to her:
"I learned about Scooter Braun's purchase of my masters as it was announced to the world. All I could think about was the incessant, manipulative bullying I've received at his hands for years."
I'm starting to think "Look What You Made Me Do" was about him...
Demi Lavoto and Other Celebrities Respond
Other celebrities have expressed their opinion on the situation, including singer Demi Lovato, a long-time friend of Taylor. Demi posted her side of the matter, and as a result, Taylor Swift blocked her on all social media, and probably out of her life.
"I have dealt with bad people in the industry and Scooter is not one of them. He's a good man. Personally, I'm grateful he came into my life when he did. Please stop 'dragging' people or bullying them. There's enough hate in this world as it is."
Scooter Braun's Response
Scooter Braun has not posted his confession, nor his side of the matter. In fact, he still tweets on Twitter like the confrontation didn't even happen. However, that didn't stop his wife from saying a few words.
Yael Cohen, Scooter's wife for over 4 years and the mother of their daughter, did not take what Taylor said lightly, to say the least. Yael shared her Instagram post on Sunday, and I am still at a lost for words.
"Girl, who are you to talk about bullying? The world has watched you collect and drop friend like wilted flowers. My husband is anything but a bully, he's spent his life standing up for people and causes he believes in."
She ultimately finishes the post by accusing the Grammy-winning pop star of being the bully in the situation, and that she needs to change her ways if she wants to be a role model to our generation.
"You are supposed to be a role model, but continue to model bullying."
Even celebrities can't agree on whether he is verbally abusive and self-damaging, or nicer than sunshine, so there is obviously a misunderstanding on who Scooter Braun really is. But either way, we should let the celebrities deal with the issue respectively and we "Need to Calm Down."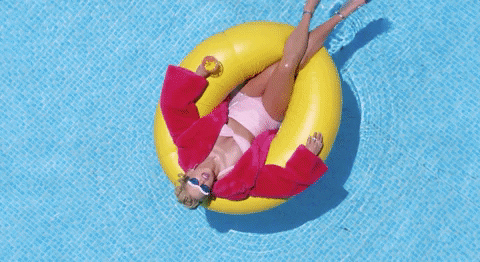 Read Next: Concert Survival 101: Convincing Your Parents and Surviving the Concert