On the late evening of Sunday, November 13th, Christopher Darnell Jones Jr., a former student at the University of Virginia (UVA), opened fire onboard the Virginia Cavaliers football team's bus, killing three juniors— Devin Chandler, D'Sean Perry, and Lavel Davis Jr.— and wounding two others. The campus remained under lockdown for over 12 hours while the police and other forces searched for, and ultimately captured, the suspect. But why did it all happen? How was Jones Jr. so easily able to sneak a gun along on a school trip?
Is This Common?
School shootings are a phenomenon largely noticeable in the United States. Statistics show that, from 2009 to 2018, 288 took place in the US, as opposed to Mexico's 8— the second largest on the list— South Africa's 6. In addition, from 1970 to 2021, 637 Americans died in such shootings, 1734 were severely injured, and 73 suffered minor injuries— a 2444 total.
Imagine a town with a population of 2500 being directly affected by guns in school. If we added all the students who suffered from mental trauma afterwards, this town would turn into a pretty big city.
It is unacceptable that parents in the US live in fear of losing their children when sending them to school. Even more, how can teenagers focus on their education or develop their passions when there may just be a killer in the room?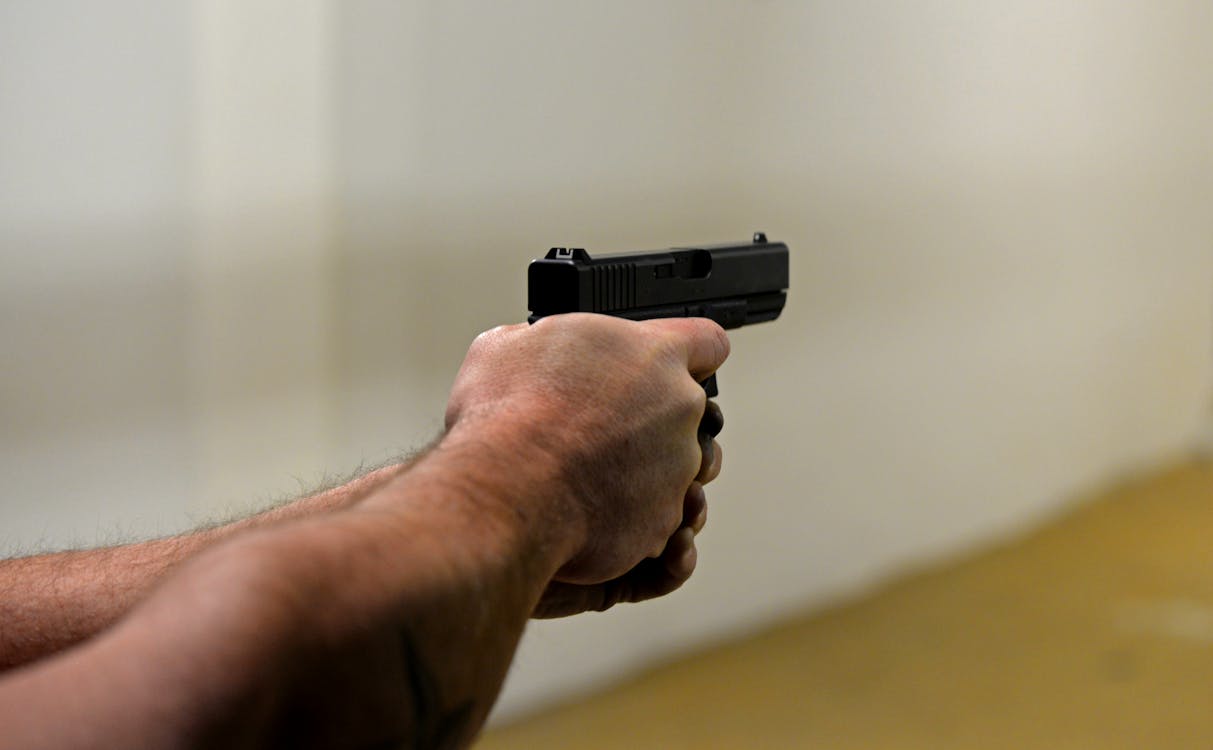 Shooter's Profile and Motivation
The overarching reason standing behind school shootings is simple and long-standing: the easy access to guns and similar weapons. But the issue as a whole is much more complex, as the vast majority of school shooters in the United States are male, 75% of whom have been bullied and many more suffering from mental illness.
Christopher Darnell Jones Jr. himself appears to match the profile of a school shooter, at least in part. As his father shared:
"[Jones Jr.] had some problems. Last time I spoke to him, he said some people was picking on him or whatever. He didn't know how to handle it. I just told him, 'Go to school.

Don't pay 'em no mind. Do what you gotta do.' He was real paranoid when I talked to him. About something. He wouldn't tell me everything."

- Christopher Darnell Jones Sr.
Even before the tragedy took place, however, the university was already informed by a third party that Jones Jr. had made a comment on owning a gun. An internal investigation took place, but a roommate denied the information.
Would this have happened if Jones Jr.'s behavior had been monitored properly and if he had been offered professional help? Now, we can only imagine. The reality is that three young men are dead and over 500 families have been affected.
The Impact of the massacre
Classes were called off on Monday and Tuesday, and work submitted for the rest of the week was not graded. The UVA community subsequently gathered for a candlelight vigil to celebrate the memory of the victims, and government representatives, including President Joe Biden, expressed their grief.
But is a mere statement from politicians enough? How many more casualties are needed for the government and other authorities to realize that action must be taken? How many people with "big smiles," people who "loved to dance, loved to sing, loved to compete," people who "always brought a smile to others' faces," can we bear to lose?
Wyświetl ten post na Instagramie
Personally, I believe that more stringent controls should be placed on the ownership of guns and that schools should improve the manner in which they oversee student interactions. As stated earlier, the typical shooter has been bullied by peers. If such situations are discovered early and the victim receives the necessary assistance on time, the shooting may just not take place.
Wyświetl ten post na Instagramie
How Can We Help?
Although government action is an absolute necessity, we cannot just wait for our representatives to take action. We, as a society, must implement change.
First of all, we should care. Look after our loved ones and strangers. If a friend's behavior is changing for the worse, you should have a serious conversation with them. If you aren't sure what to do, contact someone you trust, whether they be a parent, teacher, or someone else entirely.
Beyond this, we should report any suspicious activity, raise awareness, and donate money to foundations dedicated to supporting victims and their families. Keep in mind that we, the people, are the change.
Useful Links