Ever wanted to bake more than pre-made boxed mixes from the grocery store? Everybody has certain skills in life and not everyone can be graced with chef-level cooking skills. Maybe it's a skill that you've never been interested in, or perhaps you seem to fall short on having success in the kitchen. Whatever it may be that's led you to wanting to learn more about baking you've come to the right place. Throw on that apron and preheat your ovens because you're about to become the next Martha Stewart!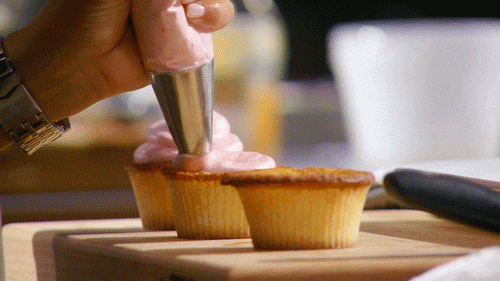 What you should know before you get into the kitchen…
There is something wonderful about making a sweet or savory treat that turns out well and can be enjoyed by others. It's a fulfilling feeling when you've made this tasty creation. There are a few things I've picked up from baking over the years that I think are important for beginners.
Take as much creative liberty as you can
Remember to get creative every once in a while. If you feel confident that what you're doing will work then do it! Baking is amazing because you can add and change whatever you want, as long as you keep the essential ingredients in there too. Sometimes the best creations are the ones you've invented, trial and error never hurt anybody.
Learn to accept when something goes wrong.
There will be times when you feel devastated because you've worked so hard on something, and it's come out not exactly how you envisioned or has been a complete failure. Like anything else you mustn't put yourself down about it, once again trial and error is an important step in learning to bake. Sometimes it may not go according to plan, and you'll get days when you make a bad batch or can't master a certain technique; it's okay you'll get there!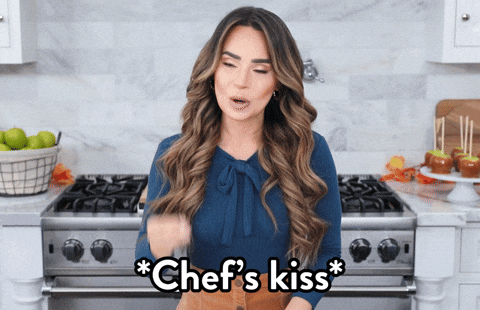 What works for someone may not work for you
If you fall victim to a technique that people claim is super easy, and you try it, and it's not, don't beat yourself up over it. There are so many variations to baking and cooking that what works for someone may not work for you so if you find a way that works, stick with it and work around what you know.
Try new and harder recipes
Once you've figured out all the basic baking recipes like brownies and cakes move onto something a little more challenging. Have a go at trying a tart or a pastry! Maybe you prefer to stick to what you know, so make it more of a challenge and elevate what you already know.
Unwritten baking rules
While baking may seem like a relatively simple task it's got a couple of unwritten rules that you need to remember when baking up a storm. Follow these rules, and you'll have a smooth run, don't follow them, and you might be questioning later on, what went wrong?
Always preheat your oven!
It's important to get your oven to a certain temperature before you put your treats in otherwise the oven will not be heated enough to cook it thoroughly. Make it the first step you do before starting!
Measure correctly
I cannot stress how important measuring correctly is for beginner bakers, you may think you're like Gordon Ramsay and want to add in "a splash of this" and "a bit of that" but you may not know the importance of certain ingredients. Always remember to measure every ingredient as precisely as possible.
Clean up as you go
Hygiene is the uttermost important thing when cooking anything, and you must be always on top of the cleaning. As annoying as it may be sometimes, it's an important step to avoid cross-contamination between certain foods.
Double and triple check
Perhaps you think you've memorized a recipe or already know what the next step is… check again. It's easy to forget an ingredient or miss a step and then remember once it's been put in the oven! Admittedly I have done this many times when I've misread one recipe for another on the same page and used the wrong ingredients… double and triple-check it.
Recipes for beginner bakers
Here are a few of the most simple recipes for you to get started on your baking journey!
Chocolate chip cookies
Makes: 20
Preparation time: 10 minutes
Cooking time: 20 minutes
Ingredients
225g (1 cup) caster sugar

300g (2 cups) plain flour (sifted)

200g (1 cup) of butter melted

1tsp vanilla extract

1 tsp of baking powder

A pinch of salt

1 egg

100g-200g chocolate or chocolate chip
Preheat the oven to 160 C or 320 F.

Add the sugar and melted butter in a bowl and mix together

Sift the flour, baking powder, vanilla, and salt together and add to the sugar and butter mixture. Add the chocolate chips at this stage if you're making chocolate chip cookies.

Mix together using your hand. Once you get a dough texture, add the egg and knead using your hand again.

Spread some butter onto a baking tray. Take some dough, roll into balls then flatten a little. Keep them on the small side as they spread out during baking. Don't keep biscuits close to each other otherwise they will get stuck together.

Place in the oven and bake for 10-20 minutes The bigger the cookies, the longer they'll take to cook. They're ready when the edges are a bit golden.
Blueberry muffins
Ingredients
2 cups standard grade flour

4 tsp baking powder

1 cup caster sugar

1 egg

¼ cup olive oil

1 ½ cups milk

1 ½ cup blueberries

Optional 2 tsp lemon juice
Preheat the oven to 200C or 392 F.

Mix all ingredients together in a large bowl until combined, don't over mix or the muffins will not rise evenly!

Spoon into prepared well-greased muffin tin

Bake for 15-18 minutes

Cool on a wire rack or plate
Chocolate Brownies
Ingredients
250g butter

½ cup cocoa powder

1 ½ cups white sugar

4 eggs

1 tsp vanilla essence

1 cup standard flour

1 tsp baking powder
Preheat the oven to 180 C and line an 18 x 28cm tin with baking paper

Melt the butter in a microwave or saucepan

Add the butter to a bowl, mix in cocoa powder

Stir in white sugar and eggs, mix well then add the vanilla essence

Sift in the flour and baking powder, mixing till well combined

Pour into the prepared tin and bake for 25-30 minutes until the brownies spring back when touched lightly
Vanilla cupcakes with buttercream frosting
Ingredients — Cupcakes
150g softened butter

1 ½ cups caster sugar

2 eggs

2 ½ cups self-raising flour

1 ¼ cups milk

2 tsp vanilla essence
Buttercream
100g softened butter

1 ½ cups icing sugar

2-3 drops vanilla essence

1-2 tbsp milk
Preheat oven to 190C

Beat butter with an eclectic mixer until smooth, add in the caster sugar and beat until light and fluffy

Add eggs and mix well

Add in sifted flour, milk, and vanilla and beat until smooth

Place baking paper cases in a cupcake tin, spoon in the mixture until they are ⅔ full.

Bake for 20 minutes until golden or until they spring back when lightly pressed.

Place onto a wire rack to cool while you prepare the icing
Icing
Beat the butter until it's pale and fluffy, sift in the sugar and add in the vanilla essence

Mix until combined

Add the milk until you have a light fluffy mixture

Spread or pipe onto cupcakes
No matter what's cooking in the kitchen, you're now on the road to becoming a better baker. Have fun, don't be afraid to mess up, and you'll taste the sweet success of your creations in no time. Get out there and whip up something delicious!