Junior year is a year of personal growth and development. It is (almost) inarguably the most important year of high school. Sophomore year is over, and you have managed to climb up to the top of the infamous high school hierarchy. However, being a junior comes with a new set of responsibilities and expectations of its own. Mentally, physically, and academically, you will be put to the test.
Here are 9 tips to help you survive your junior year of high school:
1. Hook & Reel
Extend your net beyond your friend group. Between common interests or shared academic struggles, there are people in your classes or your grade that you will find a connection with. It is essential to take risks when it comes to making connections beyond your initial friend group. The people you see as strangers today may become some of your closest relationships.
By the time you reach your senior year, you'll cherish the connections you have made with those around you. Unfortunately, it is common for high school friendships not to last beyond high school. This is almost inevitable. However, while friendships may not last, memories do. Learn to become comfortable with the uncomfortable. You will not regret it.
2. To drop or not to drop.
It's time to take on some serious leadership positions. These positions will not only look good to universities, but they will provide you with specific skills and responsibilities that will be beneficial in the future. When you began high school, you may have joined a cluster of clubs, thinking that universities would appreciate the effort. However, this is rarely the case. During your junior year, you will have a full plate when it comes to scheduling, so you must make the best of your time and decide whether or not you should drop or join a club.
Here is a small checklist to keep in mind when making this decision:
Do you enjoy this club?
Do you actively participate in this activity?
Do you have a meaningful connection?
How does this club benefit you or the community?
Is there an opportunity for growth or a leadership position?
3. Focal Point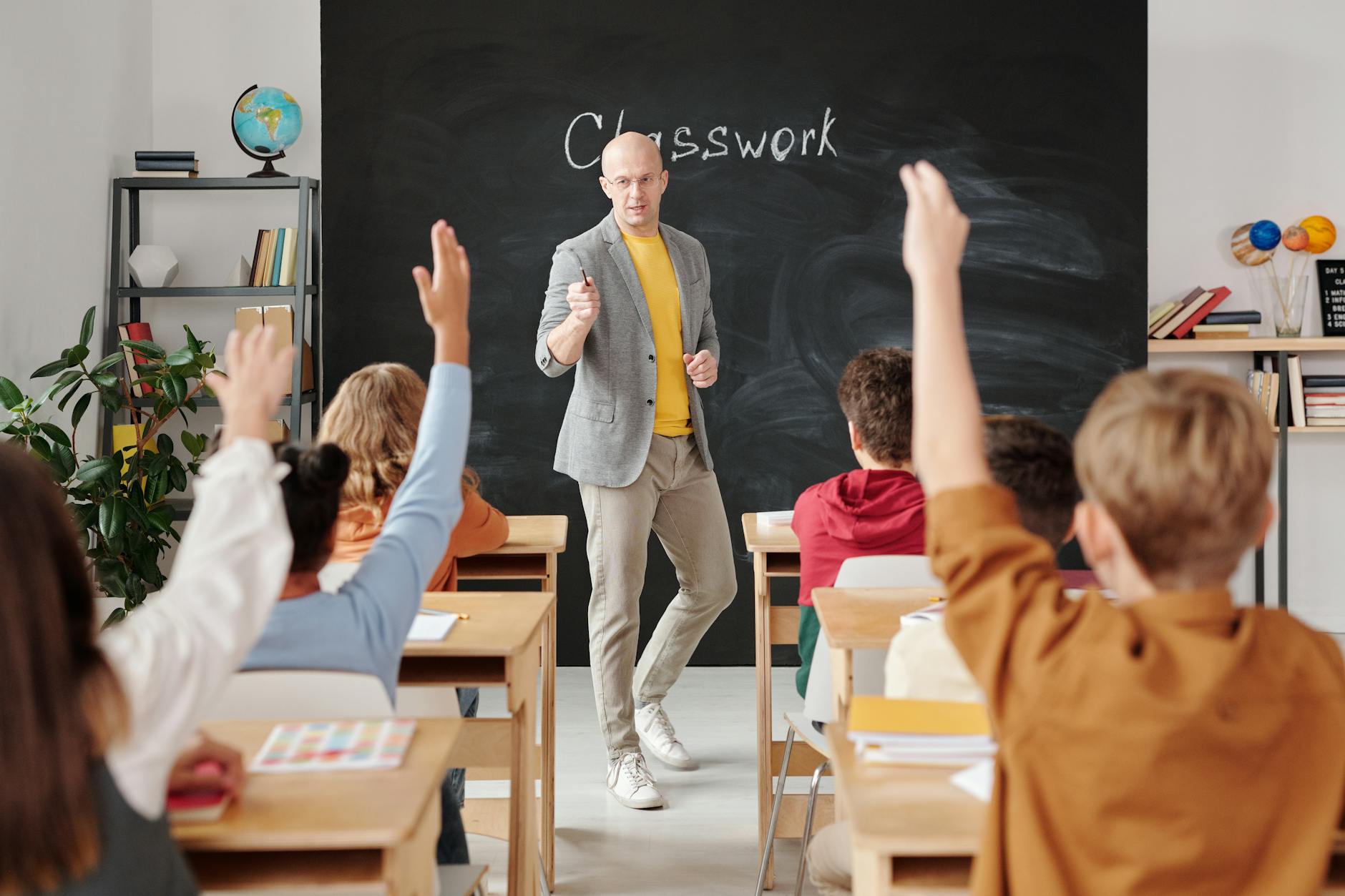 Start focusing on your likes and dislikes in and out of school. Now is the time to start paying attention to your likes and dislikes, both academically and socially. For example, what subjects do you enjoy studying? What subjects do you want to avoid at all costs? What kind of personalities do you like to be around?
Small questions like this will help you in future decisions. You don't necessarily have to know precisely what you want and do not want. Still, it helps set a basis for what you should be looking for during your personal journey of development. Having even the slightest idea of what you want will help you better understand yourself and prepare yourself for when you leave high school.
4. Testing the system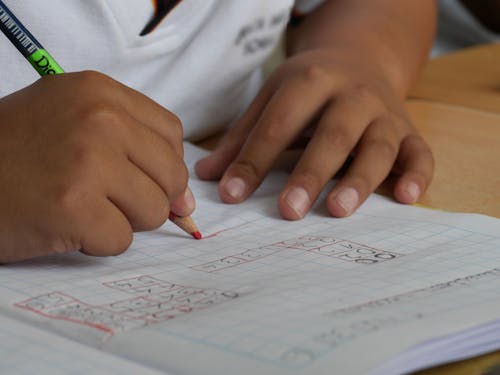 Whether you are going to college, starting your career, or going to the military after graduating, start taking tests now. Whether you decide to take the SAT, ACT, ASVAB, etc., these tests will help you find your strengths and weaknesses, as well as potentially introduce you to new careers and or academic or job pathways. While many universities do not require test scores for their applications, some schools may require scores for scholarship consideration, stipends, or entrance to honors programs.
Whether you decide that you want to test or that testing is not for you, it is essential to remember that scores do not dictate your intelligence or academic potential. Furthermore, the areas of knowledge in these assessments do not accurately reflect the strengths of its test-takers or encase a majority of the information taught through high school.
5. Find your bliss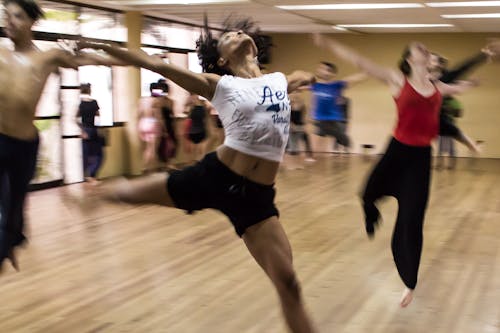 Find the things that make you happy outside of school. Discover your hobby and then your passion; there is a difference. A hobby is a form of relaxation, an activity you do for fun, while a passion is something you would be willing to do constantly and something you could not live without. Maybe your hobby is playing a sport for your school, while your passion is writing your own music to perform. A hobby and a passion do not have to be connected, but they must be things that make you happy.
Having trouble separating your hobbies from your passions? Use the checklist below:
Do I see myself doing this for an extended period of time?
Would I be willing to go out of my way to learn more about this?
Is this something I will actively pursue outside of high school?
Does this activity actually bring me joy, or do I just love the recognition I get from it?
Does this activity help me relax?
If you answered "yes" to at least 3 of these questions, there is a strong chance that the activity you had in mind may be your passion. And don't worry, you can have more than one passion and more than one hobby. But it is vital that you can identify at least one of each.
6. Writer's Block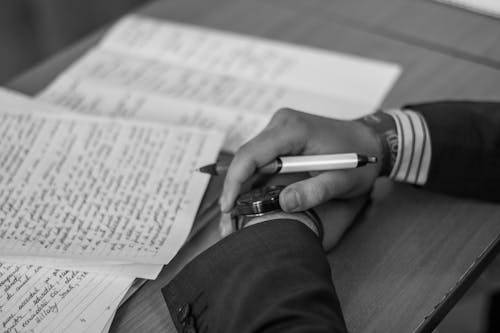 Senior year is full of written work and discarded first drafts. But, unfortunately, it is overly common for seniors to lose track of time between supplemental prompts, job cover letters and resumes, and school assignments. And suppose you are anything like the majority of overworked students in the world. In that case, procrastination is one of your biggest strengths (and weaknesses).
When it comes down to it, all of this writing adds a level of stress that may seem overwhelming when applying to universities. However, some of this anxiety can be relieved by starting early. You don't have to start drafting essays, but you need to start writing down any accomplishments or acts of service you have done since beginning high school. This list does not have to have any extravagant items or details; they can be small things that have made a difference or made you proud. It can be anything from helping out a teacher after school to picking up trash in your neighborhood, anything that portrays the positive side of your character.
When applying to universities or creating your first resume/curriculum vitae, you are commonly asked to include any accomplishments you have achieved or activities done to improve your community. Having this list ahead of time will be incredibly beneficial for future writing supplements inside and outside of school.
7. PartyCity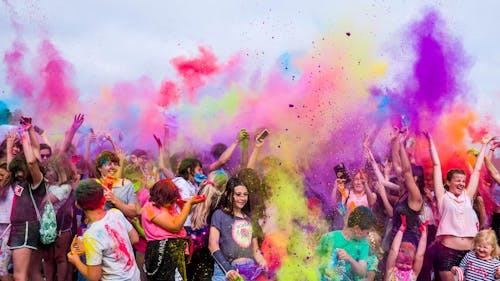 Making memories is a key component to enjoying (and surviving) your junior year. You only have so many opportunities to enjoy yourself outside and inside of school truly, and it is crucial to celebrate your childhood. Between sports events, school dances, homecoming, prom, dance recitals, band and orchestra concerts, a slew of activities cater to your interests.
Attend to attend; you have nothing to lose. Make the best of the opportunities high school offers and participate in at least two events. You can use these events to make memories with your friends, or even just yourself. It's okay to attend these events alone. Use the time to make memories of yourself and even make new friends.
8. Mo Money, Less Problems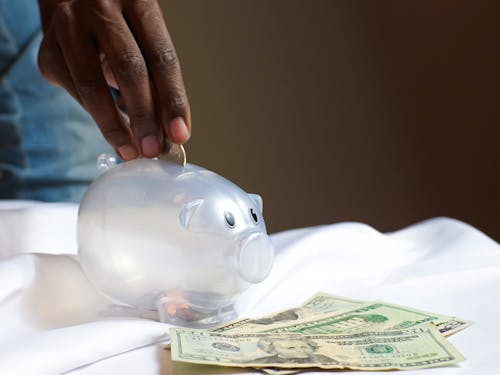 The world revolves around money. And the more you have, the less you have to worry, in some cases. Whether you want to go to school after high school or start off into the professional world, start looking for scholarships now. It's never too early to get a headstart. There are many scholarships that you may be a perfect match for from organizations such as CollegeBoard, Unigo, and Niche.
Scholarships aren't the only way to make money. If you find that you have enough free time or the will to take on another project in your life, consider getting a part-time job. Whether it is fast-food, retail, babysitting, or mowing lawns, taking on the responsibility of a job will provide you with a set of skills that will help you in the everyday world.
From conflict resolution to customer service to finance handling, a job introduces you to the real world. A world that school does not appropriately portray. And if you were to get a job at a chain or national store or restaurant, it is common for these places to offer scholarships to their employees. Some of these chains include Chick-fil-A, Walmart, Burger King, and Best Buy.
9. Look & Listen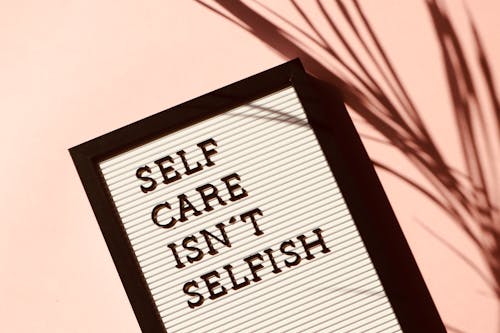 Look for the signs and listen to your body. It is not uncool to sleep in or take care of your mental state. Do not spend your junior year staying up every night to fuel your caffeine addiction; find time to rest. Learn to listen to your body. There is always a stopping point, and your body will always let you know when it reaches its precipice.
Remember, no one is going to care about you as much as you care about yourself. Learn to separate yourself from activities that negatively impact you mentally or physically. If you need to take a break from your friend group or a sport you play, there is absolutely nothing wrong with that.
Determining what is good for your mental and physical state is critical in your journey towards personal growth. While school and grades are important, they do not trump your mental health. High school is temporary; you are stuck with yourself forever.
Junior year can be intimidating. You are at the precipice of childhood and adulthood, and it is time to start deciding your future. But don't let decisions like this deter you from taking the next step in your academic and personal journey. If you take anything from the steps above, remember to enjoy yourself. Junior year should not destroy your mental or physical health. Make some time for yourself and have fun. Junior year should not be something you regret.