Young people have always been on the forefront of movements. Their age or experiences don't stand in the way of them standing up for what's right. What they are doing is amazing to see. It's so inspiring to see a young person who's not afraid to speak out against injustices. Here are a few young activists that have found their voices, and at such a young age too.
Jamie Margolin, 18
Jamie Margolin is an American climate activist. When she was only 15 years old she co founded the youth climate action organization Zero Hour. Jamie was pushed to create this organization after she saw the response to Hurricane Maria in Puerto Rico along with her own experience during the 2017 Washington wildfires. In 2019, Jamie was involved in a lawsuit against Governor Jay Inslee and the State of Washington over greenhouse-gas emissions in the state. Her efforts have garnered her some notoriety, and led to her being a part of Teen Vogue's 21 Under 21 class of 2018, as well as being named one of People Magazine's 25 Women Changing the World.
Marley Dias, 15
Marley Dias became an activist before she was out of middle school. After growing frustrated with the lack of diversity in the books she was assigned to read, Marley decided to take matters into her own hands. She was only 11 years old at the time, but she was ready to make a change. She became an advocate for diverse representation. Marley began a book drive, called #1000BlackGirlBooks, in order to bring attention to literature with black female leads. Though her original goal was to collect 1000, she ended up with over 9000 books. Marley made it onto the Forbes 30 Under 30 list by the time she was 15.
Jazz Jennings, 19
Jazz Jennings, a transgender woman, is an outspoken LGBTQ+ rights activist. After giving an interview with Barbara Walters on 20/20, Jazz was launched into the public eye. She became one of the youngest publicly documented people to identify as transgender. In 2007, Jazz and her parents founded the TransKids Purple Rainbow Foundation, an organization dedicated to helping transgender youth. According to her parents, Jazz made it clear that she identified as a girl as soon as she could speak. Along with being an activist, Jazz is also a YouTube personality. Her channel, which documents her life, has over 600,000 subscribers.
Bana al-Abed, 11
Bana al-Abed is probably one of the youngest activists in the world. Bana is a refugee from Aleppo, Syria who, with the help of her mother, used Twitter to document the siege of the city. Many of the tweets discuss things such as airstrikes, displacement, and hunger. Bana speaks out about the prospect of her and her family's death, as well as advocating for peace. Although she and her family were able to escape to Turkey, many are not that lucky, a fact which Bana implores people to remember. Her youth and innocence makes her hard to ignore. Bana went on to write a book called Dear World: A Syrian Girl's Story of War and Plea for Peace.
Tonight i had the honour of receiving the freedom award . This award is for the millions of children who the world couldn't give them freedom . pic.twitter.com/4PPM3GYtRl

— Bana Alabed (@AlabedBana) June 23, 2018
Payal Jangid, 17
Payal Jangid became a children's rights advocate after escaping child slavery in India. She is currently the leader of her village's Child Parliament, an organization that discusses everything from gender inequality to human rights violations. Payal also advocates for the importance of education. When former president Barack Obama visited India along with his wife Michelle Obama in 2014, Payal had the opportunity to meet them, at just 12 years old. Her valiant efforts and courage to speak up led her to be able to end child marriage in her home village of Hinsla in India. She went on to receive the Changemaker Award, presented by the Bill and Melinda Gates Foundation.
Autumn Peltier, 15
Autumn Peltier is an internationally recognized advocate for clean drinking water in First Nation communities.She also advocates for the universal right to clean drinking water, raising awareness towards water rights and ensuring communities have access to clean, safe and reliable drinking water. Autumn started attending water ceremonies on First Nation reserves when she was only eight years old. She is Anishinaabe-kwe and a member of the Wiikwemkoong First Nation. While at a meeting of the Assembly of First Nations, Autumn confronted Canandian Prime Minister Justin Trudeau about his support for pipelines. Her advocacy has inspired many other young people to also take action with her and has gained the attention of world leaders. In 2018, Autumn was given the chance to address world leaders at the UN General Assembly on the issue of water protection when she was only thirteen years old.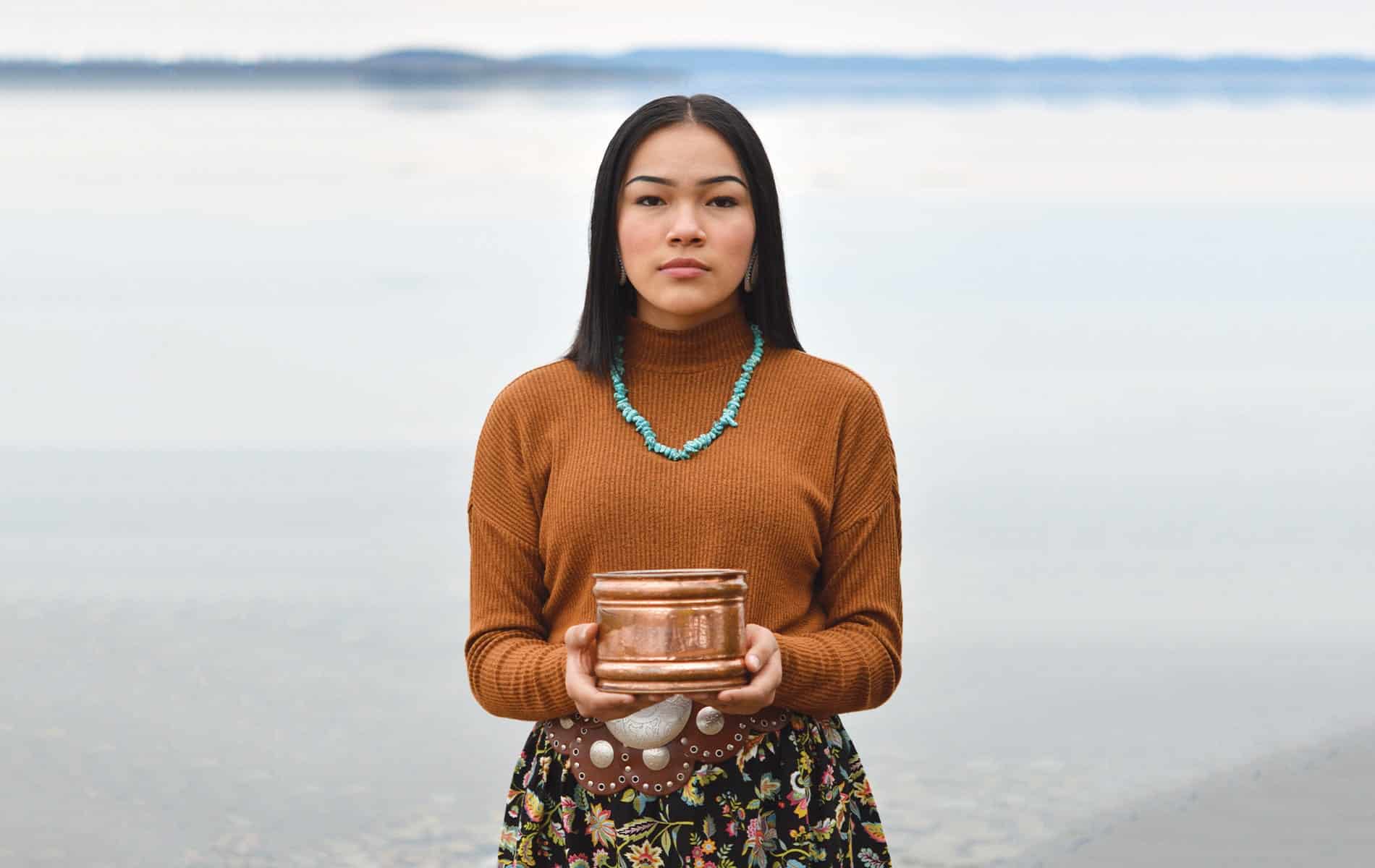 Melati Wijsen, 18
Melati Wijsen is an advocate for the reduction of plastic waste across the globe. She is half Indonesian/half Dutch and lives on the island of Bali. In 2013 Malati and her younger sister Isabel launched Bye Bye Plastic Bags, a campaign to get the people of Bali to end the use of plastic bags. Bye Bye Plastic Bags went global back in 2016, establishing nine new groups in international cities. As of 2019, the sisters have successfully banned plastic bags, straws and styrofoam on their home island Bali. Melati is also a member of the World's Ocean Day Youth Advisory Council. She is currently launching a new youth empowerment project called YOUTHTOPIA to empower youth through education and provide them with the tools they need to make changes in the world.
Amariyanna Copeny, 15
Also known as Little Miss Flint, Amariyanna 'Mari' Copeny is known for raising awareness about Flint's water crisis. Mari wrote a letter to former president Barack Obama when she was eight years old, drawing his attention to the ongoing water crisis in Flint, Michigan. Thanks in part to her efforts, President Obama eventually authorized $100 million to fix the crisis. In 2018, Mari teamed up with Pack Your Back for The Little Miss Flint & PYB Water Drive, a GoFundMe crowdfunding effort to raise money for bottled water, after Michigan Governor Rick Synder had discontinued the state's free bottled water program for Flint residents. They managed to raise almost $50,000 during the month-long campaign, enough for over 200,000 bottles of water. Nowadays Mari is using her Twitter account to spread word of her many ongoing initiatives, including the Dear Flint Kids project, a request for letters of encouragement to the children of Flint.
There are millions around the globe without access to safe drinking water. That is why I am starting #WednesdaysForWater. Every Wednesday I will share a place that needs clean water and how you can help. pic.twitter.com/HDjPh0ziGQ

— Mari Copeny (@LittleMissFlint) September 25, 2019
Hailey Hardcastle, 19
Hailey Hardcastle is a mental health advocate. The suicide rate in her homestate of Oregon has surpassed the national average for more than 30 years. Hailey took it upon herself to advocate for an issue that was so rampant in her community. She started an organization called Students for a Healthy Oregon, which aims to help make schools better places for those who struggle with mental health issues. In 2019, Hailey and her team were able to get a law passed in Oregon in 2019 that allows students to take a mental health day off from school, similar to how one would take a sick day. She is now in the process of expanding the law to other states and trying to bring more comprehensive mental health resources to classrooms.
Arielle Geismar, 18
Arielle Geismar is an advocate for both gun control legislation and women's rights. She served as the New York State president of Team Enough, a youth led initiative to end gun violence, as well as the national action chair of the Next Gen Activist Women's Caucus. In 2019 Arielle worked with New York Governor Andrew Cuomo to pass an 'extreme risk protection order', a bill that would allow courts to prohibit someone from purchasing or possessing guns if they were found to be a danger to themself or others. Arielle went on to create NYC Says Enough (NYCSE), an organization that focuses on reaching out and connecting students with their representatives to advocate for stricter gun control laws.