Goodbye summer and hello fall! The season of warm sweaters, turning leaves, and pumpkin baked goods is finally on its way. We have waited for this moment to come, but now that it's here, how do we make sure it will be as enjoyable as our expectations?
Photo Credit: Jakob Owens on Unsplash
It can be hard to focus on having a relaxing fall, especially when the stress of school comes along with the season. So, here is a guide on how you can prepare yourself for a relaxing and aesthetic few months. By the end of it, you'll hopefully be able to enjoy the season and make this one the best yet.
Decorate Your Environment
A first step to embracing the new season is to change your environment. We quickly get bored of always seeing the same things around us, so decorating your surroundings (may it be your bedroom or your living room) will allow for a more relaxing and enjoyable season. Here are a few changes to spice up your environment for autumn:
Posters
Decorating your empty walls with posters is a fun (non-permanent) way to follow the aesthetic of the upcoming season. However, you don't have to fill up your walls with pumpkins and the color orange (but if you do enjoy doing so, go right ahead!). You should decorate your room with the things you love about fall or what you feel connects to the season. If you associate a particular aesthetic with the season, go ahead and fill your room with posters of that aesthetic!
If you need more inspiration or don't know where to start, Pinterest is a great source of inspiration. You can also download and print many posters from there!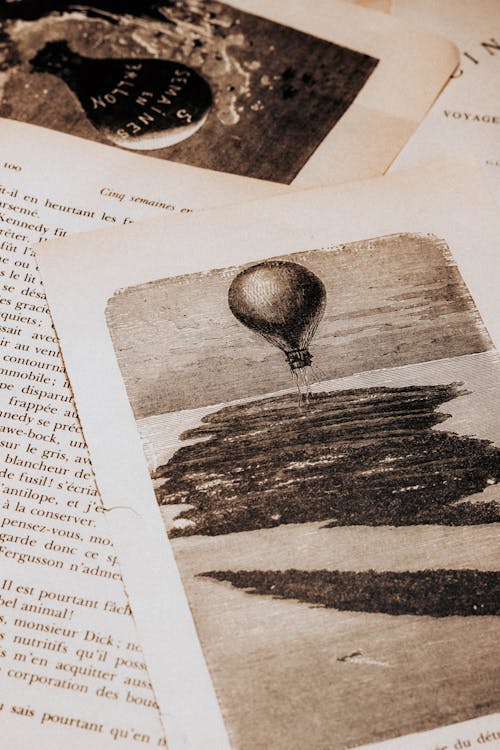 Photo Credit: Mathias Reding on Pexels
You can even find interesting pictures to use as decoration from old or unused books. It is a good way to give books you know you won't ever read again a second life. If you have an artistic side, you can draw (or write) your own posters. This will ensure that you'll have unique, one of a kind posters decorating your room!
Candles
Photo Credit: Hanna Balan on Unsplash
Adding candles around your home is a nice addition in order to make it feel more like fall. It gives your room a nice scent and a welcoming view. You can buy candles with scents that make you think of the season, and can find them almost everywhere (whether online or in a store). However, here are a few examples of autumn candles that can be found at Bath & Body Works:
Leaves: A candle with a fragrant mix of clove spice, nectar, and red apple.
Sweater Weather: Listen to "Sweater Weather" by The Neighbourhood as you smell a mix of eucalyptus, sage, juniper berries, and wood.
Harvest Pomegranate: Pomegranate, black plums, and apples all mixed together into one candle.
Always be careful where you put your candles (as we don't want to burn anything other than the candle itself)!
Knitted Items
Photo Credit: Alex Padurariu on Unsplash
Nothing adds a cozier look to your bedroom than a knitted blanket. It is especially useful for the cold air that comes along with the season. There are many knitted items you can get to decorate your room, such as blankets, pillows, curtains, and rugs.
You can buy them at a home decor store or make them yourself. If you choose the latter, there are many tutorial videos on simple knitting stitches, and after some practice it becomes fairly easy!
Change Up Your Clothing Style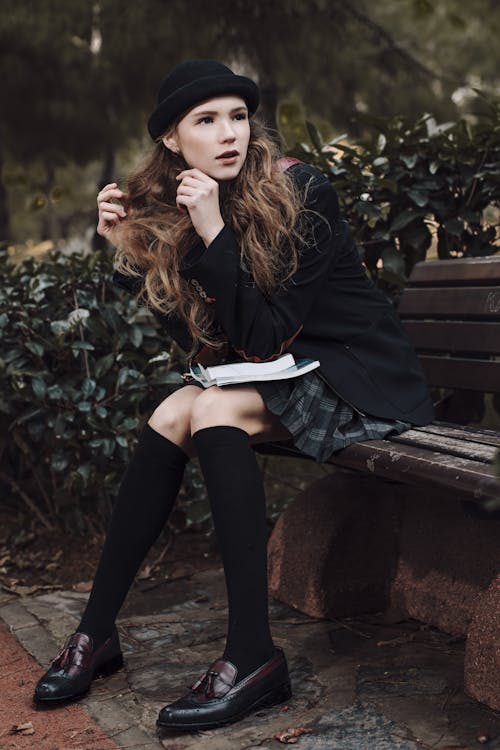 Photo Credit: Murat Esibatir on Pexels
While Cottagecore is for summer, fall is often associated with the Dark Academia aesthetic, sometimes even Light Academia. But what are these aesthetics and why are they associated with this particular season?
Usually, people wear toned down colors in autumn such as earth tones, which is why Dark Academia fits so well with the season. Additionally, most of the clothing items used in this aesthetic are already normally worn during fall.
As the name suggests, Dark Academia is mostly comprised of dark colors, such as toned down earth tones and white. These outfits should give a warm feeling, reassembling that of the fall. This aesthetic usually consists of blazers, coats, scarves, neckties, dress pants, button-up shirts, and pleated skirts (reminiscent of a private school uniform). Light Academia is very similar, except it just has lighter and cooler colours.
Here are a few tips on how to dress in the Dark Academia aesthetic:
Layer your clothes! Layering is an important part of this aesthetic, so don't be afraid to try on different clothes together. It might be a mess at first, but after a while, your eye will catch what goes with what automatically.
Don't wear plaid all over. While patterns such as plaid are a big aspect of Dark Academia, you should try to mix and match other patterns. For example, pair stripes with houndstooth.
Add fun neckties. If you want to give this aesthetic a fun twist, pair your clothes with a necktie that has amusing pattens, such as polka dots. Don't be afraid to experiment with designs.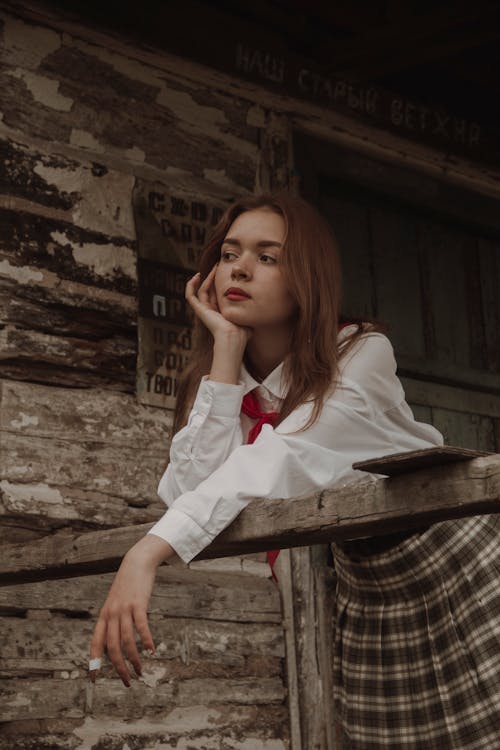 Photo Credit: Ilya Komov on Pexels
But that doesn't necessarily mean that you have to dress in that style just because it's autumn. It is easy to put fall outfits together while using the clothes you already have in your closet.
For instance, you can pair a sweater over a skirt. You can even add tights or leg warmers if it's too cold. Another example would be to pair up a shirt with pants, and then add a coat over it.
If you are too hot, just take your coat off! It's fairly easy to put autumn outfits together, since you can mix most of your clothes you use for summer and winter together. In addition, you can adjust the layers of your outfit if the weather changes during the day.
If you need inspiration, there are multiple TikTok videos or Pinterest pictures with examples of autumn outfits!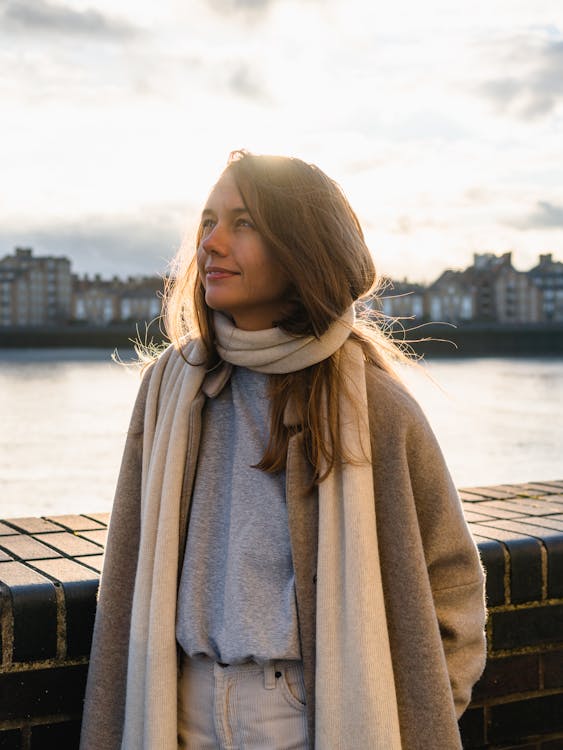 Photo Credit: Matt Hardy on Pexels
Read New Books
Photo Credit: Reinhart Julian on Unsplash
Reading is a fun way to relax, especially during the start of the school year when there aren't too many assignments. There are many books that fit right into the theme of autumn. They are mostly classics, dark academia, and thriller novels. Here are a few popular novels that are best read in the fall:
The Secret History by Donna Tartt
Photo Credit: Goodreads
The Secret History is a popular novel that follows a group of New England college students. Together, they discover a new way of thinking due to the influence of their classics professor. However, they go beyond the boundaries of normal morality as they slip into corruption and evil. This novel is a mystery thriller that got 4 stars on Goodreads.
If We Were Villains by M.L. Rio
Photo Credit: Goodreads
If We Were Villains starts with protagonist Oliver Marks being released after spending ten years in jail for murder. The detective that put him in jail wants to know what really happened a decade ago, and determine whether or not he committed the crime. The story then follows Oliver and his friends from before his jail sentence.
As one of seven young actors studying Shakespeare at an elite arts college, Oliver and his friends play the same roles onstage and off: hero, villain, tyrant, temptress, ingenue, extra. But when the casting changes, and the secondary characters usurp the stars, the plays spill dangerously over into life, and one of them is found dead. The rest face their greatest acting challenge yet: convincing the police, and themselves, that they are blameless. (Goodreads)
Frankenstein: The 1818 Text by Mary Shelley
Photo Credit: Goodreads
Mary Shelley's Frankenstein is a horror classic that follows a scientist whose creation becomes a monster.
This edition is the original 1818 text, which preserves the hard-hitting and politically charged aspects of Shelley's original writing, as well as her unflinching wit and strong female voice. (Goodreads)
There are many more interesting books out there that would fit well with the season of fall. A few more examples include The Picture of Dorian Gray and The Atlas Six. If none of these sound very intriguing, you can always find similar novels on Goodreads.
Look Out for These Events
Photo Credit: Mark Tegethoff on Unsplash
With the new season coming, special events come along with it! A few examples include:
Autumnal equinox 2022 on September 22
October Full Moon 2022 on October 09
October New Moon 2022 on October 25
Partial Solar Eclipse on October 25
Be sure to look out for these interesting events! You can learn more about them and the specific times they will occur online.
Conclusion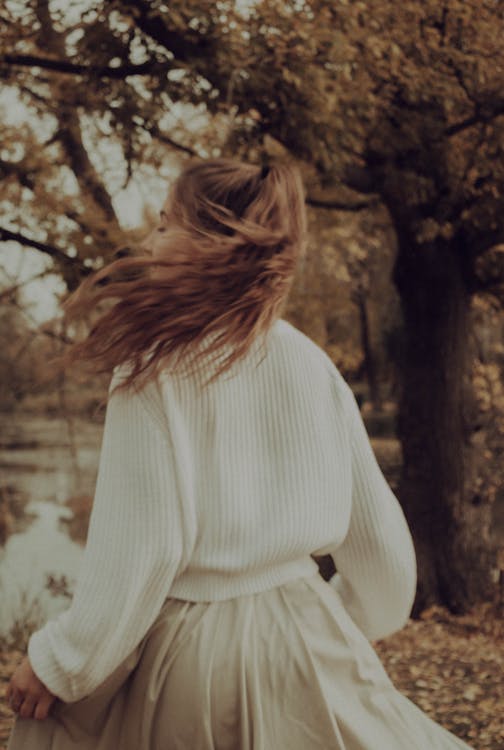 Photo Credit: Ilya Komov on Pexels
Embracing the new season will lift your spirits, especially since school is starting up again. It can allow you to concentrate on enjoying the season, rather than focusing on your anxieties and negative feelings towards school. Since autumn is one of the top seasons to live at its fullest, it can offer you a pleasurable experience if done correctly. By following these tips and tricks, you will be able to make this autumn the best one yet!