K-Dramas have become a global phenomenon recently and if you are here, you have probably been hit by the Hallyu Wave too and if you haven't its time to be. Here are 11 k-dramas you should binge-watch while at home during quarantine.
The Penthouse: War In Life
The Penthouse tells the story of residents of Hera palace, a luxury penthouse apartment with 100 floors meant for the richest people of South Korea and it has many secrets and hidden ambitions.
Sim Su Ryeon, who was born into wealth is the queen of the penthouse apartment. Cheon Seo Jin, the prima donna of the residence, does everything in her power to give all to her daughter. Oh Yun Hui, comes from a poor family but strives to enter high society.
A battle for wealth, power and prestige at Seoul's most coveted penthouse begins.
Personally, this drama is in my must-watch list and one of the best dramas I have ever watched. It has everything- Murder, Romance, Betrayal, Lost First Loves, Affairs and More!
I was hooked from the very first episode and the plot never made me bored. The drama is very fast paced and will never get out of your brain.
The Penthouse is a drama which makes you keep thinking about it. Season 3 is coming out this June!
Strong Woman Do Bong Soon
Do Bong Soon comes from a long line of women who possess Herculean strength but it can be only be used for good; if her power is misused for personal gain or mistreating others, she can lose her strength.
Ahn Min Hyuk, the young CEO of AIn Software witnesses Bong Soon's amazing strength while fighting against some gangsters one day and hires her to be his personal bodyguard and to help him catch the person who has been sending him terrifying death threats recently.
But girls have been going missing or murdered from Do Bong Soon's neighbourhood and no one knows what has been happening to them.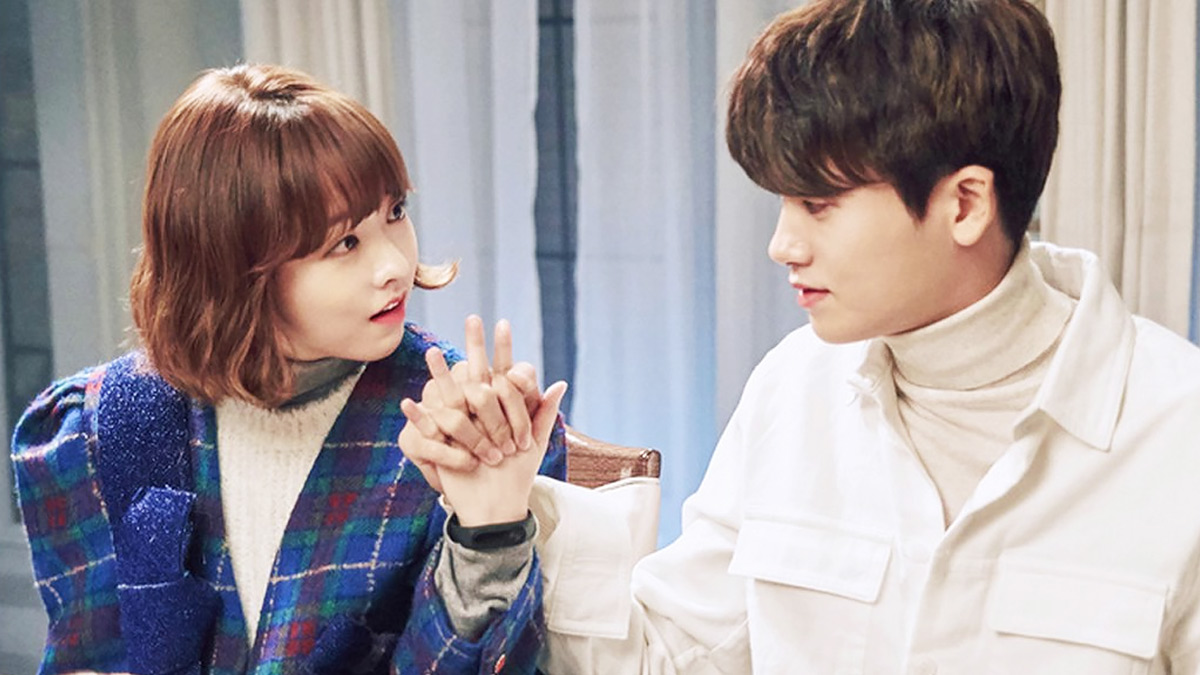 A Romance mixed with humor and dark thriller. What more could we ask for?
From the cast to the production to the plot line, everything about this drama is so perfect!
Hotel Del Luna
Nestled deep in the heart of Seoul's thriving downtown sits a curious hotel, the like of which no one has ever seen before. Old beyond measure, the building has stood for millennia, an ever-present testament to the fact that things are not always what they seem. Running this hotel is Jang Man Wol (IU), a greedy, suspicious soul who has spent the past thousand years acting as the establishment's CEO.
Cursed for a sin she can no longer remember committing, Man Wol is doomed to spend all of the eternity running this odd establishment, catering to the needs of a most peculiar clientele. Her only hope of escape is to find someone who has committed a worse sin than her own but after a thousand years, she's beginning to lose hope.
However, things take an interesting turn when Goo Chan Sung (Yeo Jin Goo) shows up. Once the youngest assistant manager ever to work at a multinational hotel corporation, Chan Sung finds himself forced to manage the Hotel del Luna because of a deal his father made with Man Wol years ago. A stickler for rules and regulations, he's a perfectionist to the extreme but that may be exactly what this odd establishment and its cursed CEO needs.
Hotel Del Luna not only has one of the best casts ever but all the supernatural special effects, cinematography and plot really compliment each other the best and that gives you one of the best dramas ever.
True Beauty
Lim Ju Gyeong is an upbeat high school who is positive about everything- except her appearance! She hates being seen in public without makeup but fortunately she has become a self-taught makeup expert. At school, she is one of the most popular girls because of her beauty but she is constantly in fear being seen without her mask.
But there is someone who has seen her true beauty, Lee Su Ho, the top grade student with impressive basketball skills and famous in the school for his dashing charisma and his rivalry with his ex-best friend, Han Seo Jun.
True Beauty was a fun ride for me. Its plot has perfect pace, right amount of funny and serious moments and lovable characters.
W - Two Worlds
Is it possible to live in the same place at the same time but in a completely different dimension?
Oh Yeon Joo is a second-year cardiothoracic resident doctor. Her father, a famous comic book creator, suddenly disappears one day and then Yeon Joo herself is kidnapped by a strange man covered in blood and taken to a different dimension.
Kang Chul is a former Olympic gold medalist in shooting and self-made millionaire. How will his world intertwine with Yeon Joo's other-dimension universe? Is Kang Chul the only person who can help Yeon Joo escape from a parallel universe?
W has one of the most interesting plots to see come to life. It is bound to keep you on your toes and send your brain into overdrive.
He Is Psychometric
After losing his parents in a fire, Lee Ahn acquires the power of psychometry, the ability to read a person or an object's past through physical contact, and he decides to use it to take bad people down. While he does not know how to control his power yet, he meets Yoon Jae In who tries her best to hide her painful secrets. Together with his foster guardian, prosecutor Kang Seong Mo, and the latter's colleague, investigator Eun Ji Soo, they team up to solve an elusive case that has been haunting the lives of Ahn, Sung Mo, and Jae In. The case revolves around the life of prosecutor Kang's mother and father who were the main cause of the fire. Jae In and Lee Ahn heal each other through their past, present and future and find the culprit.
This drama has everything - romance, suspense, comedy, supernatural elements and chemistry between the characters! It will keep you on your toes thinking about what might happen and it delivers!
Vincenzo
At the age of 8, Park Ju Hyeong is adopted and sent off to Italy. Now an adult, he is known as Vincenzo Casano.
He is a Mafia lawyer and consigliere ( Advisor and dispute reconciliation expert). Warring factions within the Mafia force him to flee to South Korea. There he falls in love with Hong Cha Young. a lawyer who will do anything to win a case. Vincenzo manages to achieve some social justice there, and in his own way.
Jang Jun Woo is an intelligent and hardworking first-year law intern at the firm, who is polite and sincere. Despite his boyish charm and good looks, Jun Woo can come across as awkward and naive. Prone to making mistakes, he is often trouble at work.
While this drama is still ongoing, it is one of the best dramas of 2021 with a unique plot and the right amount of comedy and romance.
Goblin
Kim Shin was once an unbeatable general in Goryeo's military who died a tragic death. He now possesses immortality but is tired of living while everyone else around him dies. For 900 years, Kim Shin has searched for his bride, a mortal who can pull out the sword and end his life.
One day, he encounters Ji Eun Tak, a positive, upbeat high school student who can see the dead and has gone through tragic events, yet still stays strong. She claims to be the Goblin's bride who can end his immortal life, but what appears to be an easy task, only gets complicated, as the two fall in love.
I must say this drama is one of the best dramas ever made- in terms of plot, production, character development, cinematography, music, everything!
If you are hesitating to watch it, throw it all away and watch it!
SKY Castle
Han Seo Jin, Noh Seung Hye, Jin Jin Hee, and Lee Myung Joo all live with their families in SKY Castle, a luxury private neighborhood hosting wealthy doctors and professors. All of the women wish for their children to enter prestigious universities and are actively supporting their education.
One day, following the acceptance of Myung Joo's son into Seoul National University as a medical student, an incident occurs and the family quickly moves out. To the surprise of Sky Castle's residents, Lee Soo Im and her inferior family move in.
After interacting with the families there, Soo Im takes it upon herself to help the stressed children and challenge the other women of SKY Castle while questioning her ways of supporting her step-son and uncovering the truth of what happened to Myung Joo's family and their relation to the grade coordinator, Kim Joo Young.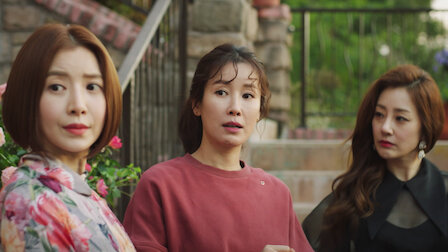 Sky Castle is considered to be one of the most emotional dramas. It has impeccable directing and full of plot twists with crazy cliffhangers. This drama has many meaningful underlying themes which make your watching experience ever better.
Crash Landing On You
It tells the story of two star crossed lovers, a South Korean heiress and a North Korean elite who also happens to be an army officer.
One day, while paragliding, Yoon Se Ri has an accident caused by strong winds, leading her to crash land in North Korea, where she meets Ri Jung Hyuk, a North Korean army officer, who agrees to help her return to South Korea. Over time, they fall in love, despite the divide and dispute between their respective countries.
One of the most addictive dramas ever made! I would give it a 10/10 for story, acting, cast, music and it is definitely worth a rewatch.
Itaewon Class
Park Saeroyi's life has been turned upside down after he gets expelled from school for punching a bully and his father is killed in an accident. Following his father's steps, he opens a pub named "DanBam" in Itaewon and, along with his manager and staff, strive towards success and reaching greater heights.
Itaewon Class is an emotional ride and it has some of the most promising characters. This drama comes with perfect acting, music, production, plot and even life lessons.