The teenage experience is such a unique time that often comes with a multitude of moving parts. Each one of us is discovering, expressing and developing ourselves, and navigating how our present passions, talents, circumstances, and identities relate to our own futures and our places in the collective future of society. It is a time where we have one eye on everything that is impacting our daily life right now and one eye on everything that is yet to come, perhaps because these two realities feel so intertwined at this nexus in our lives - this eclipse of eras when childhood and adulthood overlap for just a brief, yet monumental time of transition and growth.
While we can agree that teenage years are a time for physical change and maturation, they are also a tremendously important period in which we have the opportunity to mature in our minds. We have the chance to form our own guiding beliefs and values, the power to break away from harmful thought patterns and habits, the capacity to truly learn about and critically engage with our history and our current culture, and the responsibility to do so in a manner that will inspire and equip us to contribute to positive change, equity, and liberation in all aspects of the society that we have the power to shape for the better.
In our collective work to do so, I cannot think of a better gift to our generation than my friend, Khanya Vezile, who is an incredible international student from South Africa. When deciding what to write about for my initial articles as part of The Teen Magazine staff, I knew right away that I wanted to lift up Khanya's voice and use this space to explore universal and 2020s-specific teen experiences from her unique viewpoint as someone who has such a rich perspective, culture, faith, and life from which to speak.
Khanya has helped me to grow as a student, friend, woman, and global citizen, and I am so excited to share her interview so that readers can get to know Khanya, her past, present, and future as a young South African woman studying in the U.S. and preparing for a career as a lawyer for women's/human rights, and how teen life looks from a from a global perspective.
Please keep reading below to discover Khanya's story in her own words!
Time in South Africa
"I come from a coastal city called Gqeberha, formerly Port Elizabeth. I am the oldest of two, and my younger brother still lives with my family at home. I am blessed because my entire family lives in the same city, so doing family gatherings together is something very common. If you ever go on a vacation with my family, one thing we will do is go shopping (now my favourite activity) - taking our car and driving along the coast for a fun time.
South Africans are very friendly people, who will make sure that they can support you however they can. There is a word called ubuntu, which means "a quality that includes the essential human virtues; compassion and humanity." That word is essentially how South Africa is. Just everyone having compassion and kindness toward one another, without any gain or advantages expected. A misconception about South Africa people have is that it is very technologically behind. However, the country is propelling forward at a rapid pace, with many innovators coming from South Africa who are pushing this effort forward.
Also, South African teenagers can relate to American teenagers. We struggle with the same things, see things the same way, and what I want American teenagers to understand is that, globally, all teenagers struggle with similar things. Maybe it looks different, but at the heart of it, it is practically the same.

Life as an International Student in the U.S.
Studying abroad seemed like a wishful dream to me, which came true because of God. My dream was to move and study in the US for university, and so I wanted to find any avenue to do so. My original plan was to matriculate from my high school and study at University of Cape Town, which is the best school in Africa, but God decided that I had to go to the US. When it finally came down to it, my parents found a Christian agency that sends students to the US to attend private Christian schools around the country. I believe finding the agency was a gift from God and it solidified how much I needed to make the move to the United States. Now, what I did is not common in South Africa. However, recently there has been an increase in young people moving out of the country to work or study in European or Asian countries.
California was a place filled with hope and wonder when I first encountered it on television, the media, etc. So choosing a school was easy for me, especially it being in California, which was my dream home at the time.
Transitioning into American culture was easier than I thought it would be because my initial thoughts were that I would be a fish out of water. However, living in a host family was a fantastic way for me to be able to transition into the culture of the United States. I believe it was an amazing experience and one I could never trade for anything.
My family and I often stay in contact with my host family so that there is rapport on both sides, and an understanding of things. My parents played a huge factor in keeping me humble in everything I do, and staying grateful to God for the opportunity.
I cherish the fact that I have a family back home to keep me grounded in who I am, and another community on the other side of the world that loves me for the person that I am.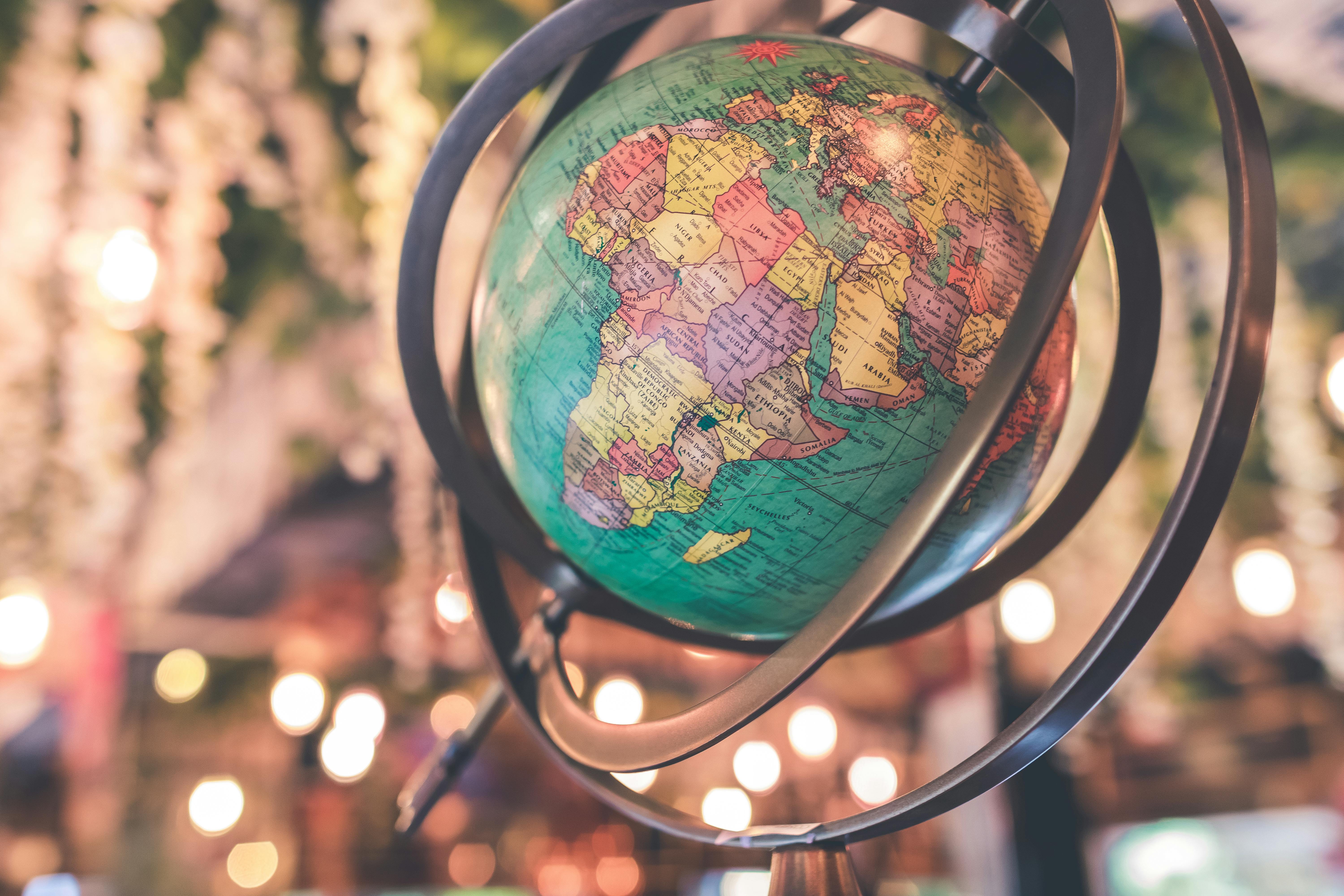 To be completely honest, I am a huge fan of High School Musical, so when I came to the US for high school, I thought that it might be similar to that. However, my specific school is nothing like it, well, except for the fact that the school is obsessed with anything to do with musicals, especially Disney, so it is similar in that fashion. Some similarities I found were the structure of a school day, uniforms and rigorous education.
However, the biggest difference is that the teachers actually have relationships with the students. They literally counsel students through their life, and partner with them throughout their time in school. This is something that is not common to all schools. However, I believe the fact that it was a smaller school played a huge factor in that.
With that, it was a huge culture shock for me, since most teachers in South Africa are seen as just teachers. They are there to teach you the subject they teach and that's it. But in the US, educators play different roles for their students: parents, counselors, sometimes even friends (in a weird, but good way). This culture shock was more of a positive thing than a negative.
High School Experience
My high school experience is something that I cannot simply put into words. It was filled with many ups and downs, but by the grace of God, I came out the other side. My greatest successes would definitely be academic, and somewhat socially. I reached academic goals that I thought I would never reach as a student in South Africa, with the amazing support and guidance of my educators and peers. Socially, I built many connections with both international and local students.
As a South African student, I was placed in a rare position: an international student seen as a local student. I believe that my position was something that very few people would know, such as my good friend, Sherry Chen, and we would often discuss how we can understand both sides of the coin. As an international student, I was often called to attend events with the other international students, building connections at those places, and as a "local" student, I often communicated with local students and befriended them.
My roots in a country, especially a country that not many think about, played a huge role in shaping my high school journey. I attended a Model C school, which is code for a formerly whites-only school under the Apartheid regime. This education put me at an advantage because I am fluent in English, which became effective in my communication skills with students on both sides. Since I sound British, many people thought I was really cool and relatable to an extent, which helped me bridge the local and international student gap.
Experiences During the Pandemic & As A Black Woman in the U.S.
Oof, what a time… COVID-19 impacted my life in a way that was unforeseen. Soon after our school decided to close for the pandemic, my family and I thought it would be best if I came home immediately, as South Africa itself was closing its borders indefinitely at the time. This decision was not an easy decision but it needed to be made, as I was not in physical school at the time, which is what I had come to the US for. South Africa was shut down for quite some time, so I had to attend school online asynchronously. This was a difficult time for me, in all facets of my life, which impacted my mental health greatly.
At first, I was hopeful and knew that things would get better over time, but just seeing the death rates rise, and even watching my father go through the illness of COVID for a short period of time, really made me sad a lot of the time. My life was flipped upside down, however, there was a small silver lining to this. It became a time of major self-reflection and seeing what I wanted to do with my life. Before COVID, my determination was to become a pediatrician in South Africa. However, when the pandemic happened, it opened my eyes to fighting against injustice, especially during May and June 2020, at the height of the Black Lives Matter movement in the US.
Watching people marching in droves across the world, risking their lives to support their brothers and sisters experiencing racism and police brutality, was something indescribable. It was such an incredible sight to see, which turned me more towards becoming something that could fight against those injustices in the world that happen daily.
The effects of the pandemic were apparent in my first semester of junior year because I had to teach myself a lot of the material that was taught in the US from home. My brain was really fuddled because I tend to associate being at home as being on vacation (lol). So, my first semester of junior year did not have the grades that I would have wanted, but I think it was such a growing and learning experience for me. I believe that added more character to my college applications because it showed that I am human, and I will fail sometimes, however, I will rise and become better than I was yesterday.
My experiences as a Black woman in the United States were filled with many positive experiences, with very few experiences that were negative. Many ignorant people would just ask the usual things that they ask about my continent, such as "Does Africa have clean water?", "Did you live in the villages?", and so on. Those were just questions that I would try to answer as kindly as possible because people truly may not know that Africa is a whole continent, and that it's mostly urbanized at this point.
That was the experience of an African woman, but as a Black woman, it was sometimes a bit different. I would at times get followed around by store employees when shopping, or stared at like I was a unicorn in public places. When I had my dreadlocks, many would ask, "Is that your real hair?", then proceed to touch and test it out. After I cut them, and had my Afro out, the same things happened. I take these experiences in stride because I believe in the area that I live in, people here do not really encounter Black people as much.
In public places, once masks were optional, I would smile all the time and greet people so that they would not find me intimidating or dangerous. I would act as polite as possible and not get angry at things easily because I knew that would be an excuse for them to dismiss me, or my emotions. Just those small changes in my behaviour to ease people's misjudgments about me as a Black person became very exhausting.
In South Africa, I had to act the exact same way, but to a smaller extent. As I'm largely surrounded by Black people, it is not really as big of an issue. However, I remember in my school before I moved, in the 5th grade, I had my dreadlocks loose at the time, and they were super short, barely reaching my collar. One day, while waiting to go back to class after break, my vice principal pulled me aside and said, "You need to cut your hair by this day." I was so upset, and so close to crying when she said that.
There were many white girls with their hair length past their collar, and I was the one who needed to cut my hair. I also remember that the school rule book said, "No African hairstyles, or dreadlocks." So in a way, I was breaking the school rules, however, those types of hairstyles are styles that are traditional to the African continent needed for hair protection and growth. I called my mom that day, and told her everything. She had a meeting with the principal, and came to an agreement that my dreadlocks would be in a certain style for the rest of my time at that school.
To some extent, I did experience racial discrimination in the white spaces I occupied, which made me feel "othered", and wronged. Experiences like that feel like a bitter taste in one's mouth, as it takes you to a place where you regret being Black, wishing to be like the white girls around you.
However, this all changed in my first few years of high school. I decided that I would not let anybody say that I am not acceptable the way I am as a Black woman. Now I'm proud to say that I am Black and I love it.
Luckily, in both of these countries, they are starting to recognize that Black women are humans that have emotions and need to be taken care of. In the US, the Crown Act is currently in Congress, and hopes to allow Black women to have their hair the way they want, without the risk of being fired from their employment. In South Africa, Black women are no longer seen as these unbreakable people with no weaknesses, but women that are emotional, multi-faceted and beautiful beings deserving of love and appreciation, which is something that men in South Africa had failed to understand for a long time.
Future Goals & Reflection
Women in South Africa are being abused, mistreated and murdered for being women. The issue at hand is gender-based violence, otherwise known as GBV. The country is known as the rape capital of the world, with law enforcement being of little help to rape victims. One day in South Africa would not go by without a man catcalling me, or truck drivers honking at me, since I was 12 years old. The men in South Africa believe that they have power over women and those very women are objects. That is one of many problems that South Africa needs to solve. There are few laws that assist women in these cases, and a huge lack of education for both sides on how women should be treated.
These situations and tragedies inspired me to become an international human rights lawyer, or a women's rights lawyer in South Africa, with the hopes of being a politician and proposing laws and bills to change the situation in the country.
At this point, I am about to attend Howard University in Washington D.C. to study political science, then to law school in order to get the qualifications to be a lawyer. I hope to work in the United Nations, or work in the International Criminal Court. I am using this time in education as preparation for my fight against the injustices that people around the world experience.
Source: Howard University
The journey that I have been on for the past few years have been filled with excitement, disappointments, some sad moments and determination. High school was not an easy journey, especially with the stuff that happened. What I know is that God has been faithful through it all and I am absolutely grateful. All the things that have happened until now have been a fundamental part of my growth as a person, which continues all the time.
Something I would say is that, no matter what happens, just remember that you are loved, there is no one like you on this planet and that you can and will make an impact on the people around you."
Conclusion
Thank you so much, Khanya! Now is such an important time to take inspiration from you in being proud of who we are, using our experiences and talents to address the injustices of our society, and standing in solidarity with women to take action to fight for our legal rights and equity in this nation and around the world.