New year, new parties, and events! This pandemic has ruined a lot of planned gatherings for people and while in some places we can start planning again, others cannot do so safely. Many have been forced to throw Zoom birthday parties and celebrate within their house, but when it's safe for large gatherings to occur again everyone will be raiding the supply store and sending out invites in no time.
What's it really like to throw a party? It's... a lot of work and preparation but a fun night for all! You may not classify your gathering as a party, it could be more of an event or celebration. But no matter what it is classed as, they all have the same format, so here are all the essentials.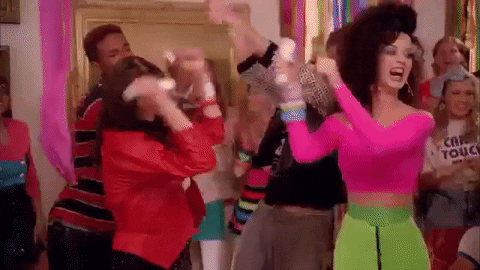 Put it on the calendar!
Marking a date is one thing, but marking a convenient date is another. If you're hosting an event for teenagers only, it wouldn't work if you decided to have it straight after school or if you're hosting an event for adults… don't plan it during the day when they are working. Have a date set that works for all your guests (weekends work best!).
Where at?
Now that you've got a date and time setup, you can't invite people without having a venue.
Parties that I throw are always at my own house as I have a mixture of an indoor and outdoor entertaining space that flows but not everyone will have that luxury. If you don't have a space accessible for masses of people then it's certain you'll need to look for another venue. Whether you decide to ask a friend or blow the budget and rent out a location, you must have essentials like enough room, plenty of seating, and accessible bathrooms for guests.
The list…
What's an event without the best part: guests. Think about how many people you want to cater for and take into account exclusivity; do you want to invite everyone, or perhaps you want to limit it to your VIPS? A good guest list is vital to having the perfect gathering!
Don't invite people you know will clash with others or people that aren't on good terms with others on the list. The last thing you need is to worry about separating people and having tension stagger throughout the event.
Creating the theme
Depending on what type of event you're throwing it may or may not be appropriate to have a set theme. In certain instances it will be very clear on what it is, say a Halloween party then the theme is already set! If you're throwing a birthday party then branch out and theme your party, it'll make it one people won't forget. The most common party themes are Hollywood, nautical, Great Gatsby, luau, 70s, or a theme inspired by a certain era.
Hang up those balloons
It's not a party or event without decorating! If you don't decorate or even go slightly overboard with the decorations… should you be trusted? Get going to the party store and pick up all the decorations and supplies you'll need.
For birthday parties I love creating balloon bunches of three or so balloons and hanging them on either side of doorways, which makes it look more professional. Banners and table centerpieces are also a must! Along with the necessary party essentials like plates, napkins, cups, and extras you'll definitely pick up as you browse the isles.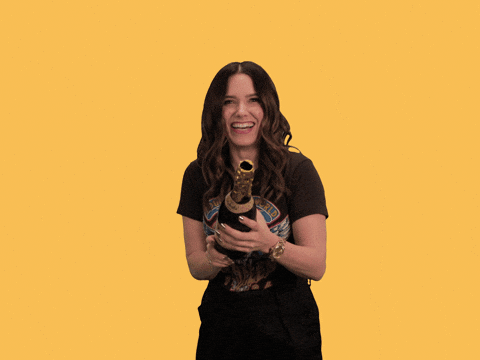 Is anyone hungry?
There's no way to make guests unhappy! Yes, there is… not having any food. No matter how large or small you have to cater for, you always need to present food. Have a selection of small finger foods that people can munch on but also have something a little more substantial available as well. (Not everyone can survive hours on crackers and cheese!)
For larger gatherings where you just physically cannot keep up with preparing the food I highly recommend letting the professionals handle it. Get food catered, I know what you're thinking… catering, really? Not all catering is fancy appetizers and caviar like you may assume. Many local eateries and even catering companies themselves offer great prices to feed your guests and as a bonus can drop it off to you a few hours before your party.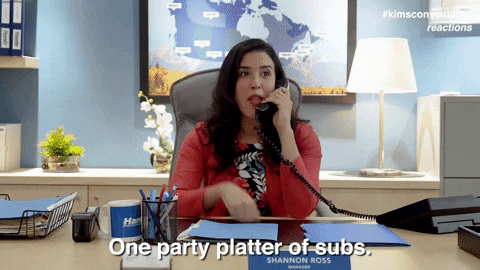 Crank it up!
It's time to charge up your speakers and test out those sound systems because it's an unwritten party rule to have some form of music going at all times. Have a friend or co-host be in charge of taking song requests or have a playlist premade and already on blast as people arrive. Be sure to include a bit of everything and if you know people's favorite songs, add them. (Try to avoid the sad and slow-paced songs).
If you're completely unsure of what to play or made a mistake and forgot at the last minute to make a playlist, play the current top charts. It'll be a mixture of songs that people will know.
Hosting duties
As a host you mustn't just kick back and relax, you are in charge of making sure everyone is happy and enjoying themselves. Remember to check on food and see if you need to put more out and refill everyone's drinks. You'll notice everyone will have made little groups so don't mingle with the same few people all night and go and talk to everyone. Make people feel at home and as difficult and as hard going being a host can be… remember to still have fun!
As much as we'd all love to say we can host great parties, there's always room for improvement. When you get people talking about it days after… you know you've earned that title. There's nothing better than having good company, music, and food all at once and by now you'll be able to have it and throw the best event of the year.