Books are the quietest and most constant of friends; they are the most accessible and wisest of counselors, and the most patient of teachers.

- Charles William Elliot
During lockdowns, many teens turned to reading as a way to occupy their time. Now, as things begin to reopen in many parts of the world, many of us are venturing into the library as fully-fledged readers. But if you haven't spent much time in the library, going into one can be overwhelming.
Here are 9 things you should know before visiting the library.
Research Your Local Library
Before you head to the library, visit your library's website or social media pages to learn a little about the library, including the hours and what services they offer. Make sure to look up their check-out and interlibrary loan policies and find what documents you'll need to bring in order to get a library card.
Take A Book Bag
Even if you're only planning on getting a few books, bring a bag with you. Having a bag to put your books in allows you to keep your hands free to browse, and it takes some of the strain off your arms.
When it comes to picking your library bag, you need a sturdy bag that can hold plenty of weight without breaking. It also should have plenty of room for your books without having to bend them. Usually, a sturdy tote will work well as a library bag.
Take Your Time Browsing
Plan your trip for a time when you don't have to run off to something else so that you have plenty of time to look through the shelves and find what you want to read.
You won't spend the same amount of time browsing every time you visit the library. Sometimes you'll need more or less time depending on the day and if you are searching for specific books.
Talk To The Librarian
While some librarians do fall into the stereotype of being grumpy and rude, many are actually friendly and enjoy discussing books with patrons. Librarians are there to help you, so don't be afraid to ask for help.
If you're not sure what to read, librarians can usually give suggestions based on books you've enjoyed in the past. This is one of the ways I have found new authors and books that I love.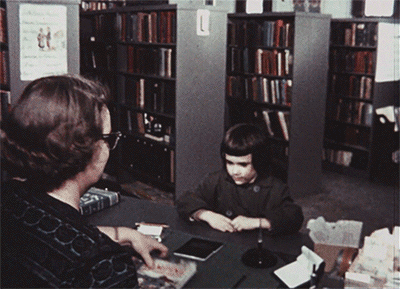 Remember To Return Your Books On Time
Returning your books is one of the most important parts of going to the library because if you don't, you'll get slapped with late fees that add up quickly.
One of the best ways to remember is to keep your library receipt and put it someplace you will see it often. This will help remind you what items you checked out and when each one is due. Some libraries also allow you to sign up for emails or texts that let you know when you have items due.
Getting An Interlibrary Loan
If your local library doesn't have a book you're looking for, you can often get it through an interlibrary loan. An interlibrary loan is when your library borrows a book from another library for one of its patrons.
Your librarian will ask you to fill out a form with information about the book. (You may also have to pay a small fee.) They will then contact libraries that have the book to borrow it.
Usually, it takes a few weeks for the book to reach your library. When it does, the library will contact you.
Take A Friend With You
If the thought of going to the library alone is too daunting for you, bring a friend with you. Work together to find the books each of you like. You could even make it a game of finding books you think the other person should read and then read them together.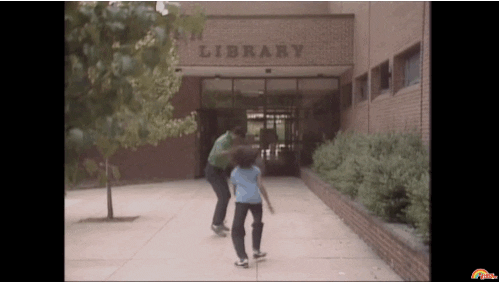 Libraries Aren't Just For Books
Books aren't the only items available for check-out. Many libraries also have a wide assortment of movies, video games, magazines, and books on CD.
The selection is based on the size of the library and what most patrons enjoy.
Check Out The Library Bookstore
A couple of years ago, I discovered what has become one of my favorite parts of the library: the bookstore.
Library bookstores are wonderful because you can find so many books for a fraction of what they would cost if you bought them new. Generally, you'll find a mix of old library books and donated books that they couldn't find a place for. They also have selections of magazines, DVDs, and CDs.
The library is one of my favorite places on earth because it's a place where anyone can learn and grow. That makes it one of the most powerful places in the world.