Let's face it, 2020 has been rough. It has been especially rough for high school students with unworn prom dresses, unused sports equipment, and postponed trips. Whether you are in lockdown or just practicing social distancing, finding things to keep yourself busy and in good spirits isn't easy. Seniors across the continent are lamenting canceled plans, sports events, and celebrations. While activities like working out, knitting, painting and reading are great ways to pass the time, here is a list of eight great films/television shows to help cure your senior year blues. Some are as dramatic as Shakespeare, tongue and cheek comedies, or supernatural thrillers, either way, there is something for everyone.
1. Bookmart (2019)
This refreshingly candid tale of two best friends on the cusp of graduation will have you chuckling throughout the entire 1 hour and 45 film. The film tackles the complexity of youthful friendships and young love with heartfelt moments that will have you reaching for tissues. The film, directed by Olivia Wilde, also offers an authentic look into the lives of LGBTQ teens discovering all the awkwardness of love and intimacy for the first time, portrayed mainly by the talented Kaitlyn Dever. The film also stars the hilarious Beanie Feldstein as overachieving student body president Molly, whose work in other coming of age films such as Greta Gerwig's Ladybird has been equally magical. If you are looking for a movie that takes a non-cheesy take on the "meaning of friendship" cliche, this comedy is for you.
2. I Am Not Okay With This (2020)
Created by teams of directors and producers from both Stranger Things and The End of the F**king World, this quirky drama is all you need. Starring Sophia Lillis, known for her starring role in the movie IT, this show expertly explores the outcast trope while packing the script with quirky comedic moments. The mean jock, the beautiful best friend, the quirky neighbour, this show could be a bildungsroman cliche to the max, but somehow, it is anything but. Filled with anger and other uncontrollable emotions, the leading lady Syd blames her outbursts on puberty, until she realizes she has confusing and explosive telekinetic powers. The show begins in media res with a Carrie White-Esque bloody police chase that leaves you wondering for the duration of the story. Seven short episodes, this show is the perfect binge-worthy treat.
3. The Edge of Seventeen (2016)
The heartwarming story of awkward high school junior Nadine earned star Hailee Steinfeld an Academy Award nomination for her performance, and also featured seasoned actor Woody Harrelson, who joined the star-studded cast with his portrayal of Nadine's teacher/mentor. The Edge of Seventeen tackles rejection, loss, and broken friendships while still maintaining a refreshing level of witty comedy. This movie explores the chaotic events that ensue when your mega popular brother starts dating your best friend behind your back and you send an accidental saucy text to your secret crush. If you are looking for a movie filled equally with lessons and laughs, you can spend a great 1 hour and 44 minutes with this film.
4. The Perks of Being a Wallflower (2012)
Beloved stars Emma Watson, Logan Lerman, and Ezra Miller all star in this timeless film, which begins on a darker note than our other options. The film follows a 15 year old introvert named Charlie, struggling to cope with his rocky past and friend's suicide. His life begins to change when he befriends seniors at his new school, who give him a new perspective on his issues and life. The story first vowed young audiences as a novel published in 1999, and soon became an international sensation. A great addition to any movie collection, it earned star Logan Lerman a Teen Choice Award in 2013. Even though it is a bit on the dark side, this film will give you your fix of teen angst and young love in 1 hour and 45 minutes.
5. Sex Education (2019)
It may not be the show to watch with the folks, but Sex Education takes a refreshingly candid look at all things 'teenager", no matter how embarrassing. Asa Butterfield stars as the sexually repressed virgin/sex therapist at his UK school, his adventures taking place in the idyllic countryside. What else is there to do when your nosy, yet lovable, mother (played by The X-Files star Gillian Anderson) is a sex therapist and you need to make some extra cash? Featuring funky clothes and a unique soundtrack, this show seems to take place out of time, but that doesn't stop it from being jarringly relevant. The show is also just as informative as it is quirky, not shying away from discussing sexual abuse, poverty and mental health. Season 2 just dropped on Netflix, so now is the perfect time to start binging!
6. The End of The F***ing World (2017)
This UK drama is an unforgettable and unique experience, one that is delightfully morbid and tongue and cheek. It features the twisted relationship of angsty teen Alyssa and wannabe murderer James, as Alyssa tries to win his heart and James attempts to plan his first kill. Through turns of fate, the two end up on the run across the country, their adventures ending up bloody, hilarious, or both. Filled with rapid fire dialogue, a quirky soundtrack, and a fresh take on what it means to be human, this show will keep you on your toes. With an equally thrilling season 2 now out on Netflix, it's the perfect time to start the one of a kind adventure.
7. Lady Bird (2017)
Starring a duo now just as beloved as Leonardo Dicaprio and Kate Winslet, Saorise Ronan and Timothee Chalamet show off their versatility in this film. A tale that is one part heartwarming and two parts heartbreak, Greta Gerwig's critically acclaimed bildungsroman transports it's audience's back to late 2002. Set in Sacramento, California, it follows angsty senior Christine "Ladybird" McPherson and her dreams to leave her drab life and escape to an east coast college. The film delves into topics like class, wealth, parenthood and youth, and how appearances, however appealing, can be very deceiving. The film received a great amount of critical acclaim upon its release, and will certainly join time honored cult classics like Pretty in Pink and The Breakfast club in the history books.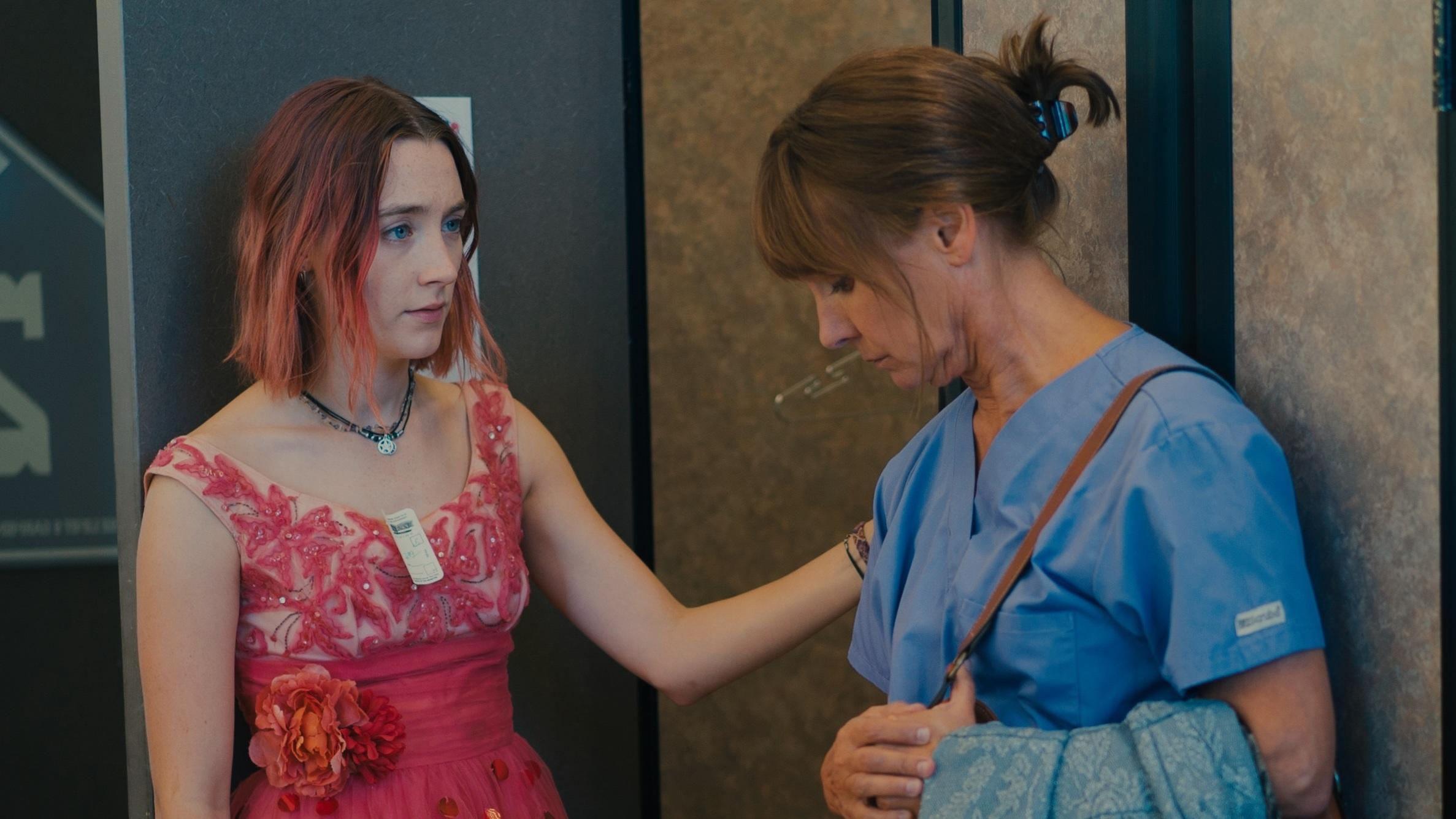 8. Love Simon (2018)
This movie made history as one of America's first LGBTQ+ Blockbusters in 2018, and thrills audience to this day. First a best selling novel, it follows the adventures of awkward teen Simon Spier as he begins to fall for an elusive and mysterious love interest. Best known for her work in 13 Reason Why, Katherine Langford stars the alternative best friend Leah, who struggles with not letting her own feelings ruin Simon's happiness. The both coming of age and coming out story was a bright rainbow flag for American cinema and was heartfelt as much as it was heartwarming. Running 1 hour and 50 minutes, this monumental film is a great way to spend an afternoon.