With winter comes chilly nights, hours spent by the fire, and delicious holiday-themed desserts. From Gingerbread Latte Cupcakes to Peppermint Patties, this list features 7 Easy Holiday Desserts you NEED to try this holiday season! All ingredients and full recipes are listed; have fun baking!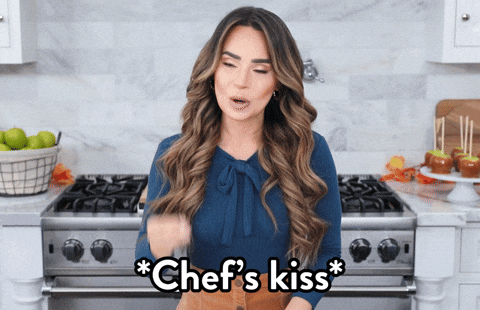 Hot Chocolate Cookies

Are you a hot cocoa lover? If so, this recipe was made for YOU! These cookies are absolutely incredible as they incorporate the delicious warm taste that comes alongside a warm cup of cocoa on a cool and snowy winter night! The additional chocolate chips and marshmallows are a wonderfully sweet addition to creating these delicious cookies.
Ingredients:
1 cup butter, softened

1 cup sugar

2/3 cup brown sugar

2 large eggs

1 tsp vanilla

3 1/4 cups all-purpose flour

4 packages hot cocoa mix, must have sugar

1 tsp salt

1 tsp baking soda

1 tsp baking powder

1 cup chocolate chips

1 cup Mallow Bits (mini marshmallows don't work the same)
How to Make:
Firstly, in a large bowl, beat the butter and sugars until light and fluffy. Next, add the eggs and vanilla. Make sure to mix well!

In a separate bowl, combine all dry ingredients. Then, beat the dry and butter mixture until completely blended

Stir in the chocolate chips and Mallows Bits. Afterward, cover and chill for at least 30 minutes

Once chilled, preheat your oven to 350F, and align the cookies 2 inches apart on a baking sheet that's lined with silicone baking mats or parchment paper. Bake for 10 minutes or until the edges are lightly browned. Then, let cool for 5 minutes

Enjoy!
Gingerbread Latte Cupcakes

These Gingerbread Latte Cupcakes are by far my favorite addition to this list! As we know, gingerbread is an iconic winter flavor, and with the slight incorporation of coffee, these cupcakes are absolutely phenomenal!
Ingredients:
Gingerbread Latte Cupcakes:
1 and 3/4 cups of all-purpose flour

1 tsp baking powder

1/2 tsp baking soda

2 and 1/2 tsp ground ginger

3/4 tsp ground cinnamon

1/4 tsp ground nutmeg

1/4 tsp ground cloves

1 stick (4 oz) unsalted butter, melted

2 tbsps fresh ginger, grated

1/2 cup hot coffee

1/2 cup unsulphured molasses

3/4 cup light brown sugar, packed

1 large egg plus 2 egg yolks, room temperature
Cream Cheese Frosting:
(1) 8 oz block full-fat cream cheese, very soft

1 stick (4 oz) of unsalted butter, very soft

3 and 1/2 cups confectioners' sugar, more if needed

1/4 tsp salt

3 tsp fresh squeezed lemon juice

1 tsp lemon zest
How to Make:
Preheat oven to 350F. Then, line a muffin tin with liners and set aside

In a medium-sized bowl, sift together the dry ingredients, including flour, baking powder, baking soda, ginger, cinnamon, nutmeg, and cloves

In a separate bowl, combine the melted butter, freshly grated ginger, and hot coffee. Slowly add in the molasses and brown sugar and beat smoothly. Then, add the egg and yolks and beat for 30 seconds

Combine the mixtures slowly, beating at low speed just until combined

Once combined, spoon the batter into prepared cupcake liners, filling each cup about 3/4 full

Bake for 14 to 16 minutes, or until a toothpick inserted in the center comes out clean. Then, cool for 10 minutes

While the muffins are baking, in a mixing bowl, beat the cream cheese and butter until smooth and creamy, about 4 minutes

Slowly add the confectioners' sugar, salt, lemon juice, and lemon zest, and beat smoothly. Once completely combined, beat for an additional two minutes. Add a little more lemon juice if the frosting appears too thick and a little more confectioners' sugar if the frosting appears thin!
Peppermint Patties
Would this really be a Christmas Dessert Recipes list without a peppermint-based dessert? These peppermint patties are an absolute delight and a perfect piece to bring to any Christmas or holiday festivities you may attend! They truly incorporate the best balance of chocolate and peppermint and absolutely melt in your mouth upon your first bite.
Ingredients:
3/4 cup sweetened condensed milk

1 tsp peppermint extract, or more to taste

1/8 tsp vanilla extract

4 cups powdered sugar, plus extra for sprinkling

3 cups semisweet chocolate chips

2 tsp shortening

1/2 cup holiday sprinkles
How to Make:
In a large bowl, place the condensed milk, peppermint extract, and vanilla extract. Also, add half of the powdered sugar and beat slowly. Gradually, add the remaining powdered sugar, and beat until a smooth dough forms

On a piece of parchment paper, sprinkle powdered sugar prior to placing the peppermint dough. Roll each piece of dough into a 1/2 thick circle, and continue to sprinkle powdered sugar over the top

Then, using a 1 or 1-1/2-inch round cookie cutter, cut out circles from the dough

Once you have cut the peppermint rounds, transfer them to a parchment-lined baking sheet, cover, and freeze for 10-15 minutes

In a medium microwave-safe bowl, place the chocolate and shortening. Cook at 30-second intervals until melted, stirring occasionally.

Finally, using a fork, dip the patties one by one in the chocolate, and place them on a piece of parchment. Add sprinkles immediately. Let cool until set, then enjoy!
Saltine Toffee

I don't know about you, but toffee is one of my all-time favorite delicacies for the winter season, as it has the most immaculate balance between sweet and savory. If you're looking for an easy but absolutely delicious recipe, I highly recommend this toffee as it is undeniably irresistible and only takes 20 minutes to prepare!
Ingredients:
4 oz saltine crackers, about 40

1 cup butter

1 cup dark brown sugar

2 cups chocolate morsels, milk chocolate, dark or semi-sweet

3/4 cup chopped toasted pecans
Equipment:
Jelly roll pan, 11 x 17

Parchment paper

Medium pot

Spatula or cooking spoon
How to Make:
Firstly, preheat the oven to 400F. Then, line a cookie sheet with parchment paper or silicone baking mats

On this baking sheet, place your saltine crackers, so they are touching, across the entire sheet

In a medium saucepan, combine and stir the sugar and butter. Once brought to a boil, cook for 3 minutes. Pour over the saltine crackers until completely covered

Finally, bake at 400F for 5 to 6 minutes. After this time, sprinkle the chocolate morsels over the top and let sit for 5 minutes, as well as spread melted chocolate over the caramel. Top with your roasted chopped nuts, and refrigerate for two hours. Enjoy!
Sugar Cookie Truffle
The moment I laid eyes on these Sugar Cookie Truffles, I knew I had to add them to this list of Christmas recipes as they appear to be absolutely phenomenal and they're no-bake, which is perfect for those who are looking to create and indulge in a tasty treat with little to no effort involved! Also, if you happen to be looking for a tasty treat to take to your upcoming holiday festivities, I would definitely consider bringing these!
Ingredients:
12-15 sugar cookies

2-3 oz cream cheese, softened

1/2 tsp vanilla extract

1 1/2 cups chocolate melting wafers
How to Make:
In a blender, place the cookies and blend until they turn into fine crumbs

Next, combine the cream cheese and vanilla. If the mixture is too firm, add cream cheese

Then, line a baking sheet with parchment paper, scoop out the dough, and place it on the sheet. Freeze for about 20 minutes

In a bowl, melt the chocolate for one minute and stir until smooth

Afterward, dip the truffle balls into the chocolate, and place them onto the lined baking sheet

Finally, add the sprinkles and leave in the refrigerator until ready to serve!
Red Velvet Banana Bread

Despite a lot of people not being to faun of red velvet, this is a recipe you don't want to pass up! This sweet but savory banana bread incorporates an array of incredible flavors that balance one another out perfectly. The sprinkles also provide the tiniest crunch, making this piece an absolute delight!
Ingredients:
2 boxes of red velvet cake mix

6 large eggs

2/3 cup vegetable oil

6 very ripe bananas, mashed

12 oz semi-sweet chocolate chips

1 cup chopped walnuts

8 oz white candy melts

Sprinkles
How to Make:
Preheat oven to 350F. Line 5 (or select amount) loaf pans with parchment paper
In a large bowl, place the red velvet cake mix, eggs, vegetable oil, and bananas. With an electric mixer, beat for two minutes. Then, stir in the chocolate chips and walnuts

Pour the batter into pans and bake for 40 minutes. Then, let cool

In a microwave-safe bowl, microwave the candy melts for 1-2 minutes or until completely melted. Drizzle this melt over the cooled bread by pouring it into a clear plastic pastry bag and cutting the tip-off. Let the candy set (about 20-30 minutes)
Chocolate-Covered Strawberry Cheesecakes
Chocolate Covered Strawberry Cheesecakes
And finally, we are wrapping up this list with these delightful mini-chocolate-covered strawberry cheesecakes! Genuinely, this recipe is perfect for each and every season, but if you are looking for a cheesecake recipe for this holiday season, I definitely recommend trying this one! Not only are these cheesecakes incredibly tasty, but they are light and airy unlike compared to other recipes!
Ingredients:
Crust:
1 cup graham cracker crumbs

4 tbsps unsalted butter, melted

1/4 cup granulated sugar

pinch of salt
Filling:
16 oz. cream cheese, room temperature

2 eggs, whites, and yolks separated at room temperature

3/4 cup granulated sugar

1/2 tsp salt

1 tsp vanilla extract

dash of granulated sugar
Hard Shell Topping:
10 oz chocolate melting wafers

12 – 15 strawberries
Ganache Topping:
4 oz chocolate, shaved or chopped finely

1/2 cup heavy cream

1/2 tsp vanilla
Equipment:
Cupcake liners

Hand mixer or stand mixer

12 or 24-cup muffin tin
How to Make:
Preheat the oven to 375°F. Also, place cupcake liners in a 12-cup muffin tin, set aside

In a small bowl, combine the graham cracker crumbs, sugar, salt, and melted butter. Then, drop rounded tablespoons of the graham cracker mixture into each liner. Press the crumbs into the bottom of the liner lightly, creating a crust

Proceed to pre-bake for 8 minutes, then remove from the oven and reduce temperature to 350°F

In a large bowl, beat together the cream cheese, granulated sugar, salt, and vanilla extract until fully combined and creamy. Then, beat in the egg yolks one by one

In an additional small bowl beat the egg whites, using a whisk or fork, until frothy and doubled in size.

Gently combine the egg whites with the cream cheese, mixing to a smooth yet thin consistency. Then, divide the mixture among the 12 muffin liners until the cups are almost full.

Bake for 20 minutes and let rest at room temperature for 20 minutes until the filling returns to its normal shape.

Chill for a minimum of 2 hours before topping.

Five minutes prior to pulling out the cheesecakes, using a double boiler, gently melt your chocolate, stirring occasionally to combine. (Alternatively, microwave in 30-second intervals, stirring each time)

Then, with a spoon, pour the melted chocolate on top of the cheesecake, making sure to coat the entire surface

Before the chocolate completely hardens, dip the strawberries in the bowl of melted chocolate and rest on top of each cheesecake. Continue to keep chilled until ready to serve

For the final ganache, heat the heavy cream and vanilla in a saucepan until it starts to steam. Slowly, add the chocolate shavings and let sit for a minute to melt. Stir gently until just combined.

Pour spoonfuls of the ganache on top of each cheesecake and strawberry to create a dripping effect. Keep chilled until ready to enjoy!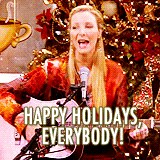 As we have reached the end of this list, we have officially recapped seven delicious desserts you NEED to make this holiday season! With that being said, I hope you found a few desserts you aspire to make! I wish you the happiest time baking and a Happy Holidays!