High School can be a crazy time. For many of us, class time is often spent thinking just about anything, other than what we're supposed to be concentrating on. After watching Freaks and Geeks on Netflix, I realized that many of these random thoughts can be represented perfectly with this hilarious tv show. So here is a small peek into my brain, represented by 15 scenes from Freaks and Geeks.
15."Why think about high school at all?"
14. "Wait, she's not really cool?"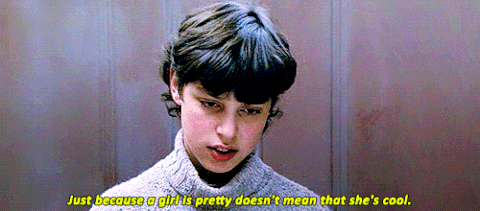 13. "Girl, you need to chill!"
12. "Why do they expect so much from me?"
11. "Am I the only one who thinks this?"
10. "Man, I kinda hate this." 9. "I'm only a teenager!"
8. "I just wanna go home already!"
7. "Oh my gosh, everyone else's music taste sucks!"
6. "I'm totally cool, wink wink.."
5. "Why do I suck at everything?"
4. "Dang, I'm hilarious!"
3. "This school is idiotic!"
2." UGH."
1. "Dang, I've got good comebacks!"
Thanks for reading! If you have any other thoughts on high school, comment down below!